Hi all,
For sale is this unlabeled Cal Leather cafe racer in an approximate size 38. These don't pop up too often, and I was super excited to find one that looked like my size, but the padding just makes it slightly too tight for me in the arms. I'm just a sucker for a more relaxed fit, but this jacket is super nice. Showed some pictures of it to members who are super knowledgeable about Cals and this is for sure a Cal, dating approximately to the mid 1960s, even though it doesn't have a label and has no fur lining in the sleeves. More than welcome to reach out to me if you need to know who can confirm it as such.
Has some nicks and wear marks here and there, as pictured, but nothing deep and no damage to the leather. All the stitches are intact, the zippers all work well, no foul odors, and the liner is perfect and comfortable (Cals make my favorite liners). Again, I would be holding onto this if it just fit me better. If this is your size, and you're a fan of Cal Leathers, or even new to them, I would for sure grab this one because I think it's a super cool looking jacket and they don't come up often (and usually for a much higher price when they are identified as such). You can have it for what I paid for it - $350 shipped in the continental U.S. Paypal friends and family accepted. I'll send it via USPS priority very quickly. I have bought and sold jackets on this forum before, so I can provide references if needed. Measurements to the best of my ability (please allow a small degree of error due to human error):
Armpit to armpit: 20"
Shoulder to shoulder: 17"
Sleeve length taken straight from shoulder seam: 24"
Back length from bottom of collar: 25 7/8"
Front length from bottom of collar: 27"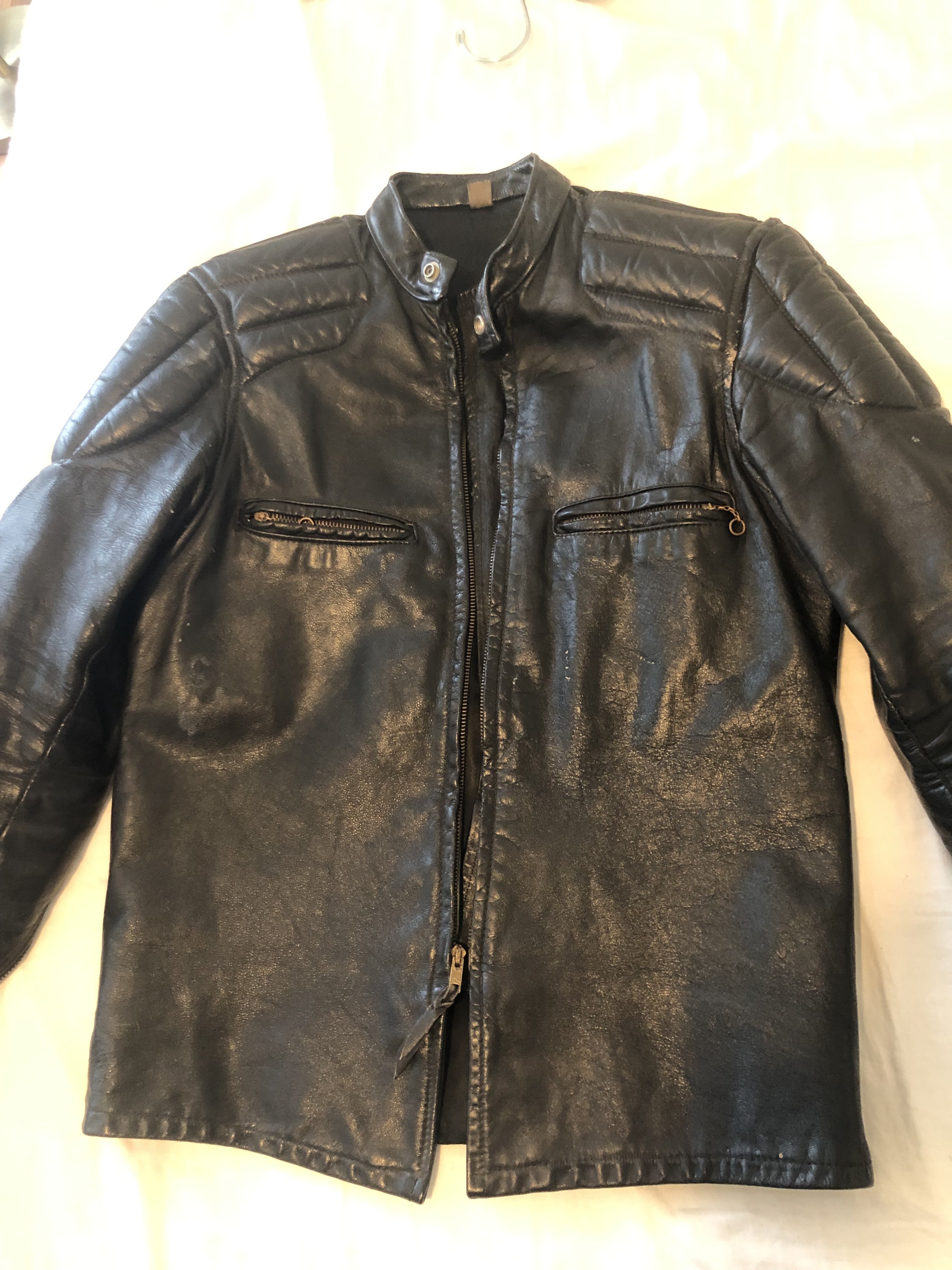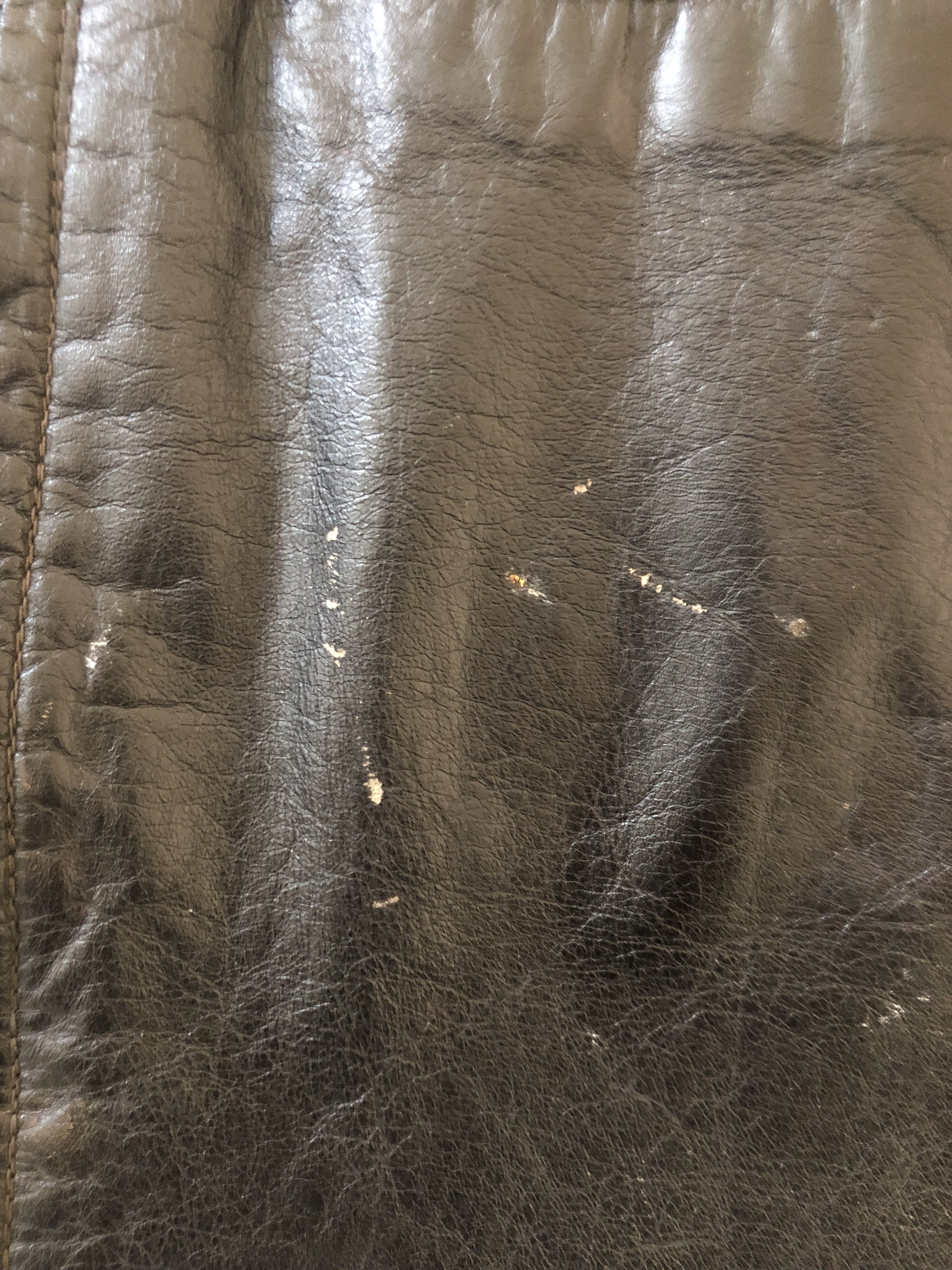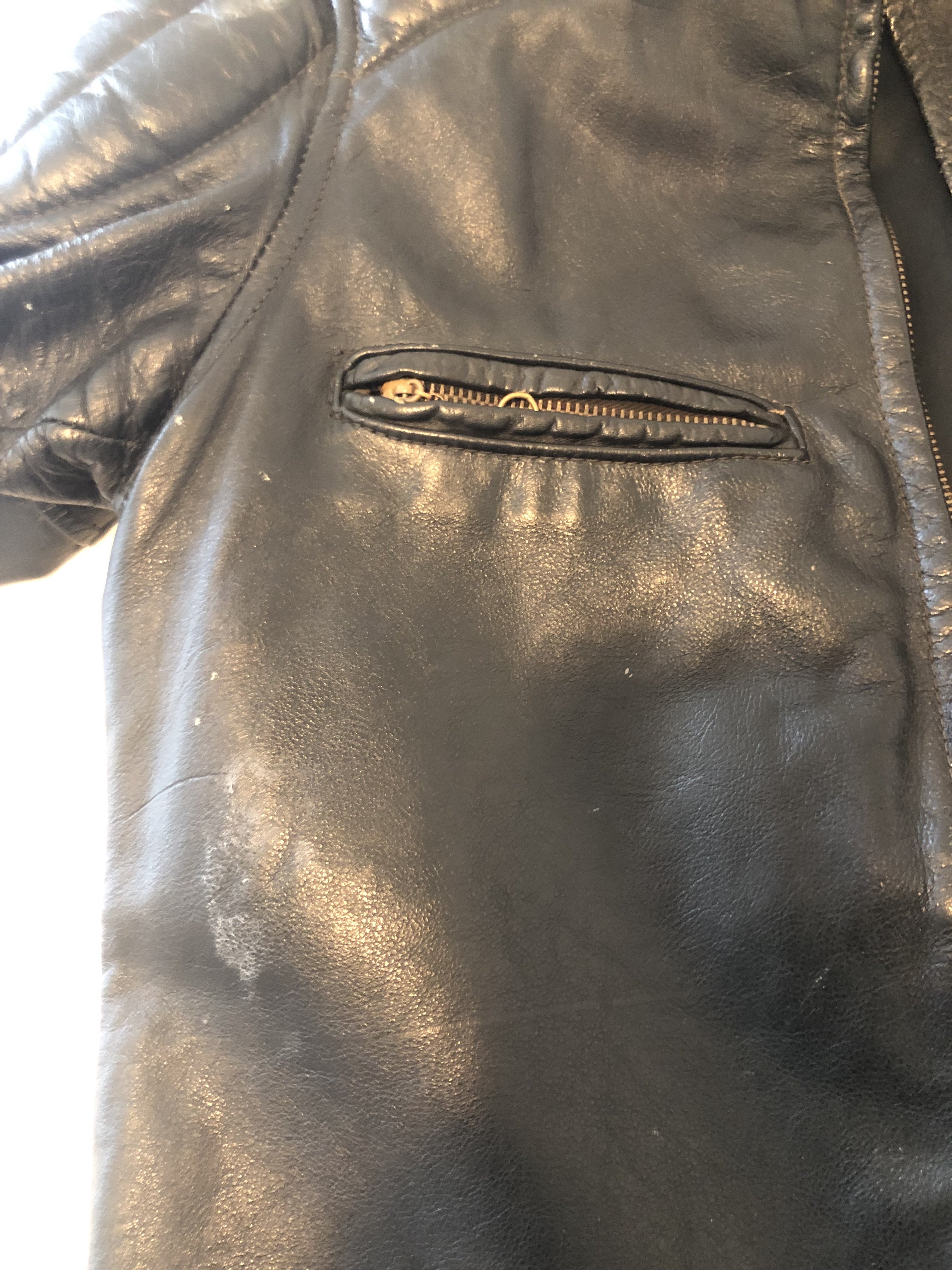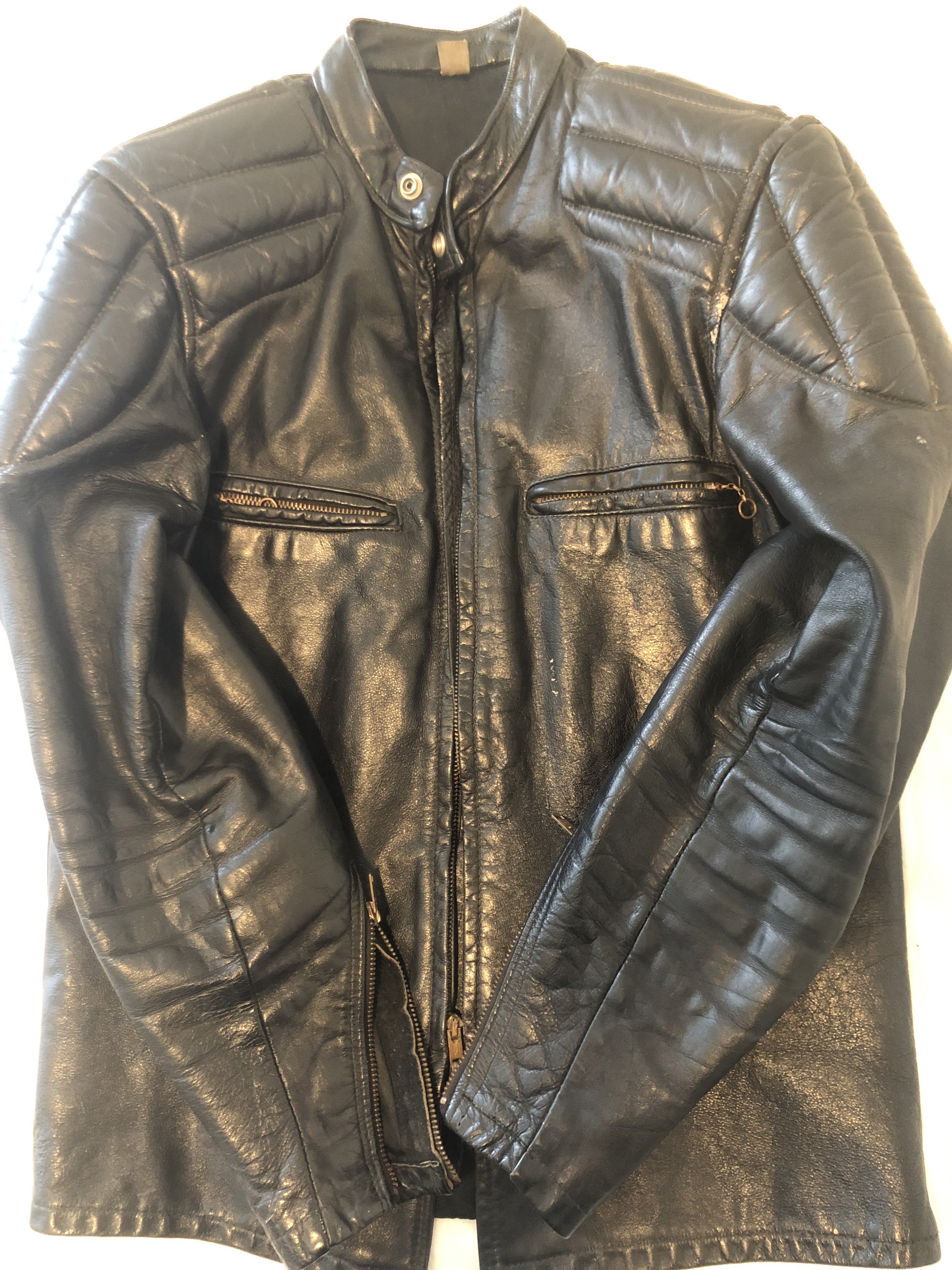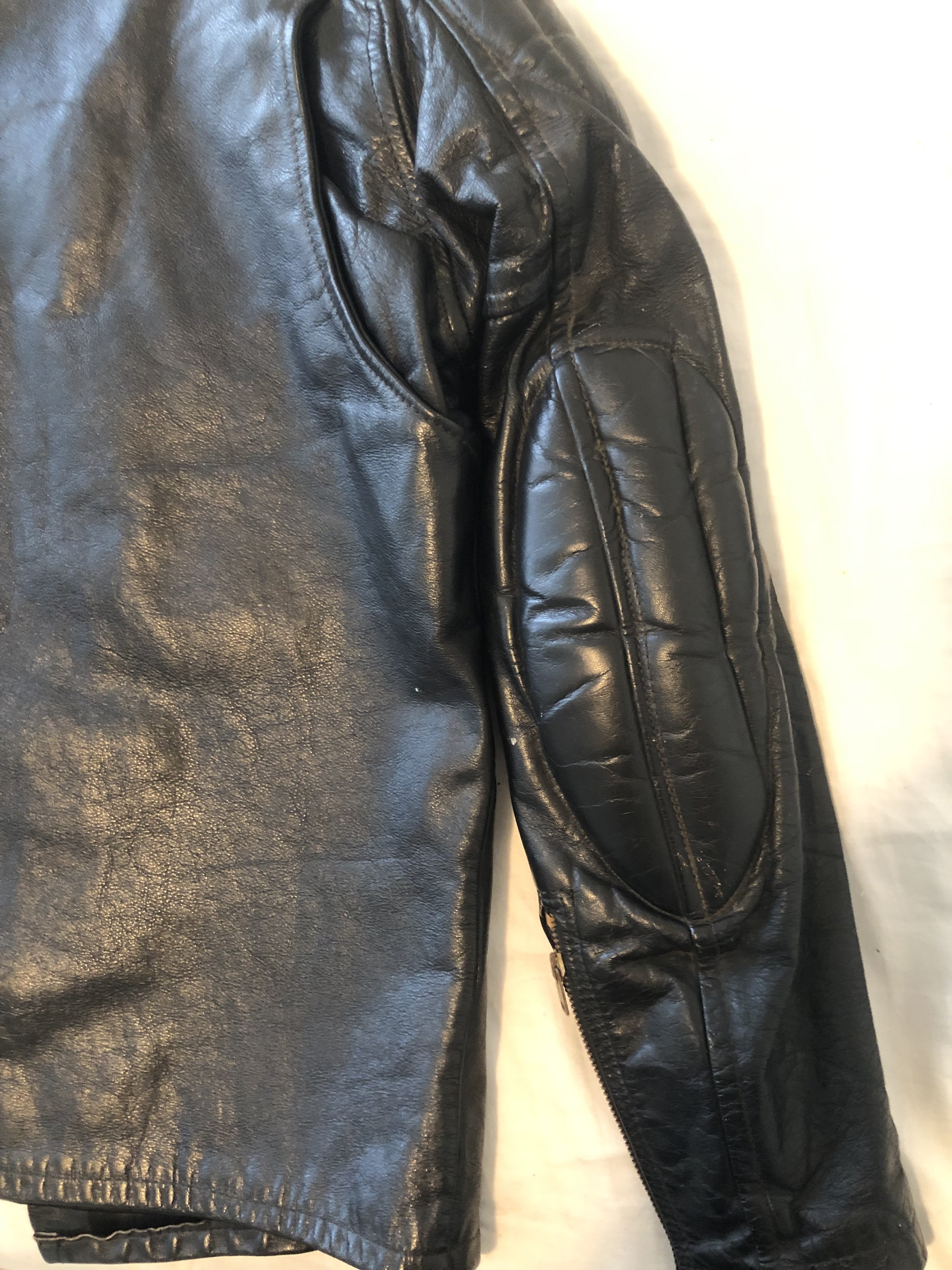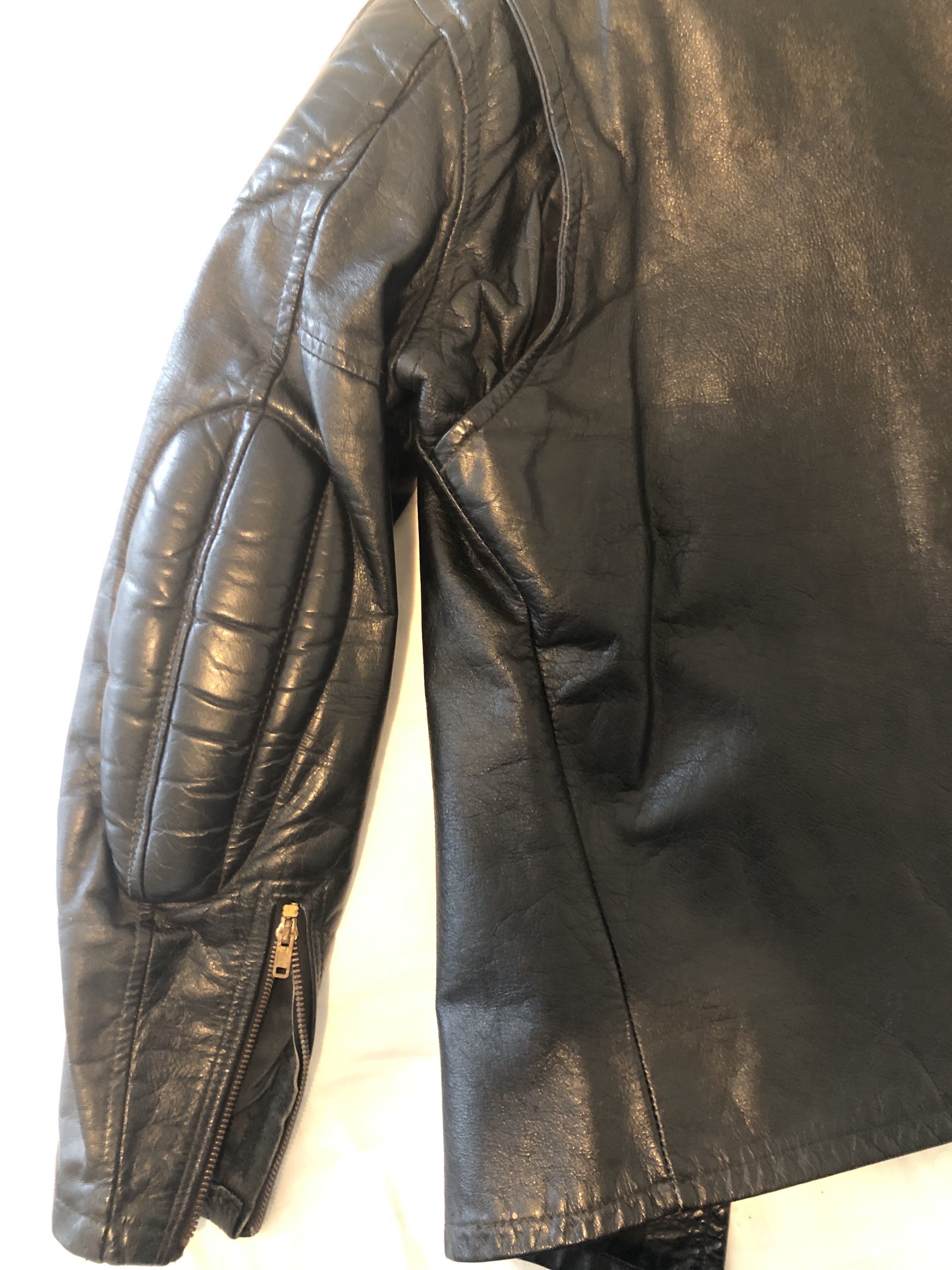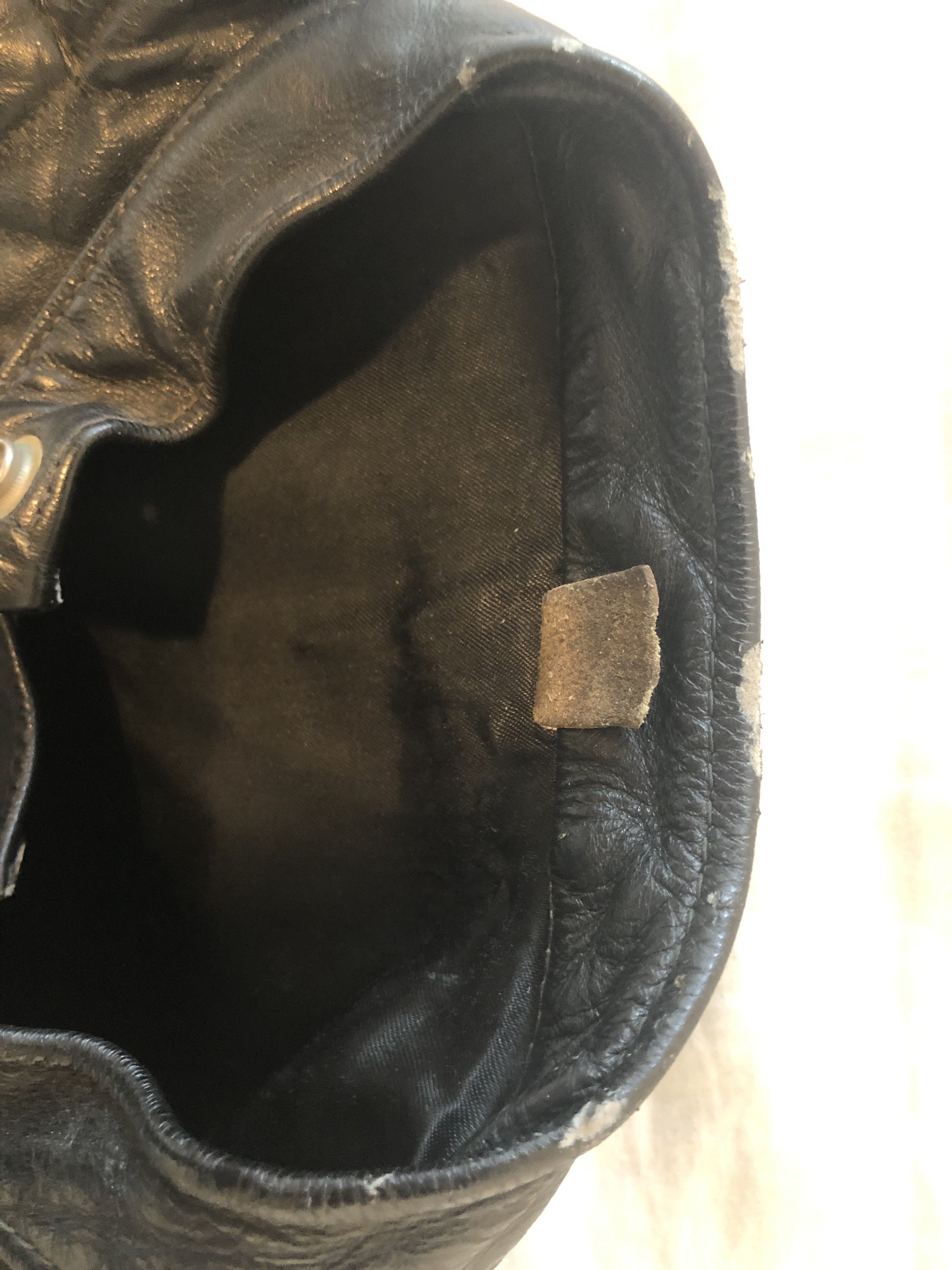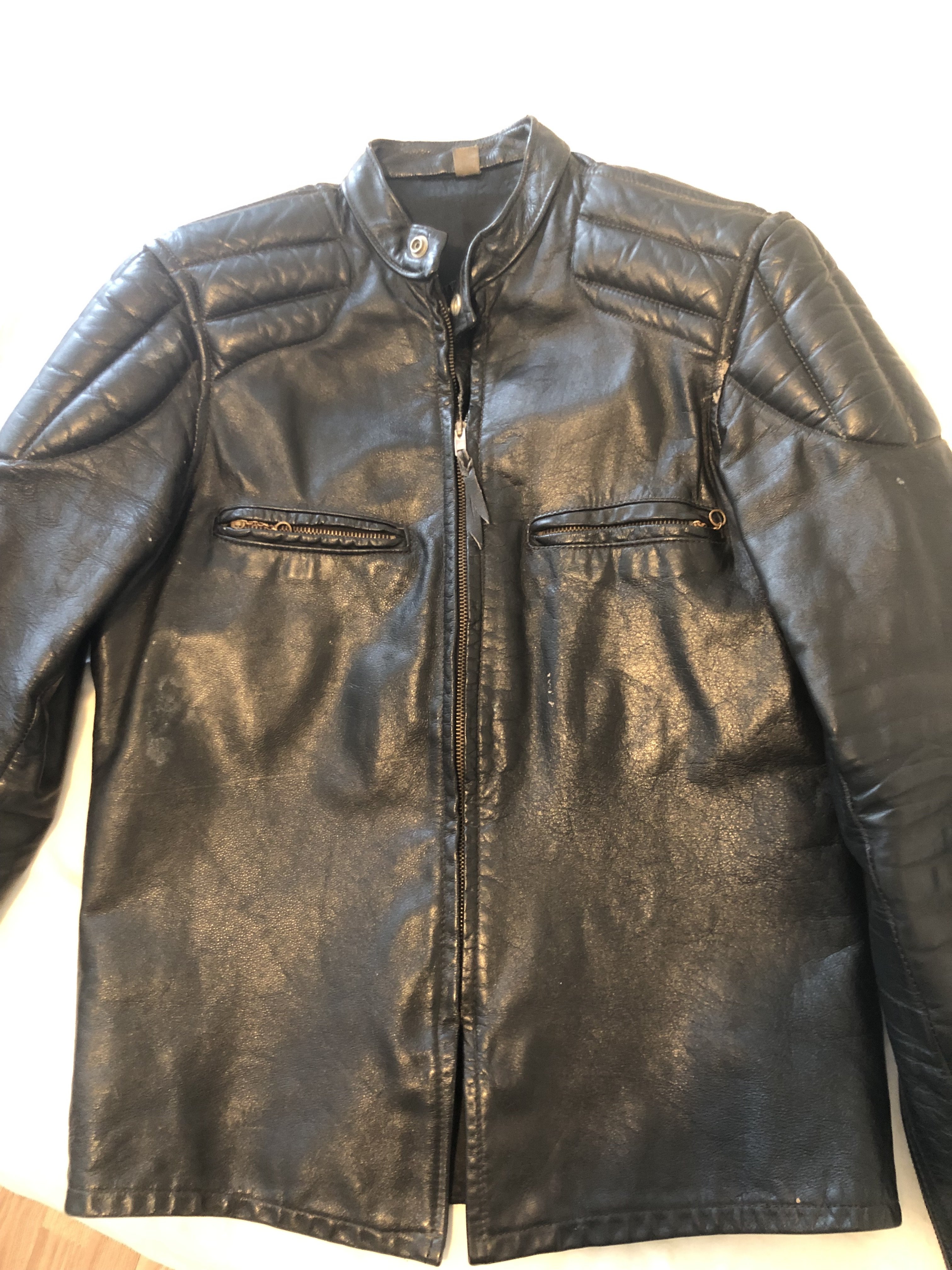 Last edited: