My Mail is Forwarded Here
I only have 2 Aeros an A-2 and an ANJ-4. The A-2 is pretty light weight (not CXL) and I have never worn my ANJ-4 other thatn trying it on at home (local tropic weather and too bulky to bring on a trip). I have had no weight distribution problem with my Aeros.
Off topic- I just wonder how your jackets can range from size 40 to size 46, especially the size 46 LW J-23. My experience does show that LW sizing is all over the place. My LW A-2 tag size 34 is more like a size 38 but then I did buy my LW A-2 from the sale page so it may be reject/return due to incorrect size tag. My LW Ryder is from Japan and that may be why it fits small for a size 36. But my size 38 LW J-23 is definitely not over/undersized. It is a true western size 38 hence I had to sell it.
About Aero military patterns. I had an A1 it didn't jive with my body and I ended up with the civilian version Aeromarine instead. That pattern is very good, the Aeromarine. A1 not so great.
About LW J24 size 46. I got this used here in the Classifieds. The P2P is only about 23.5" wide. It's vintage sizing. It has same P2P as my size 40 Aero Daytona (J106). The LW J24 in size 46 has an inch lower armhole than the Aero in size 40 despite all other measurements are about the same. So it does feel roomier. This could by why your LW felt big, Especially when compared to Rainbow Country / Langlizt / Johnson who all have even higher armholes than Aero. So armhole wise, Aero is really in the middle of the pack.
Aero Size 40 Daytona:
shoulder 20" ish/P2P 23" ish/arm hole height medium 12" ish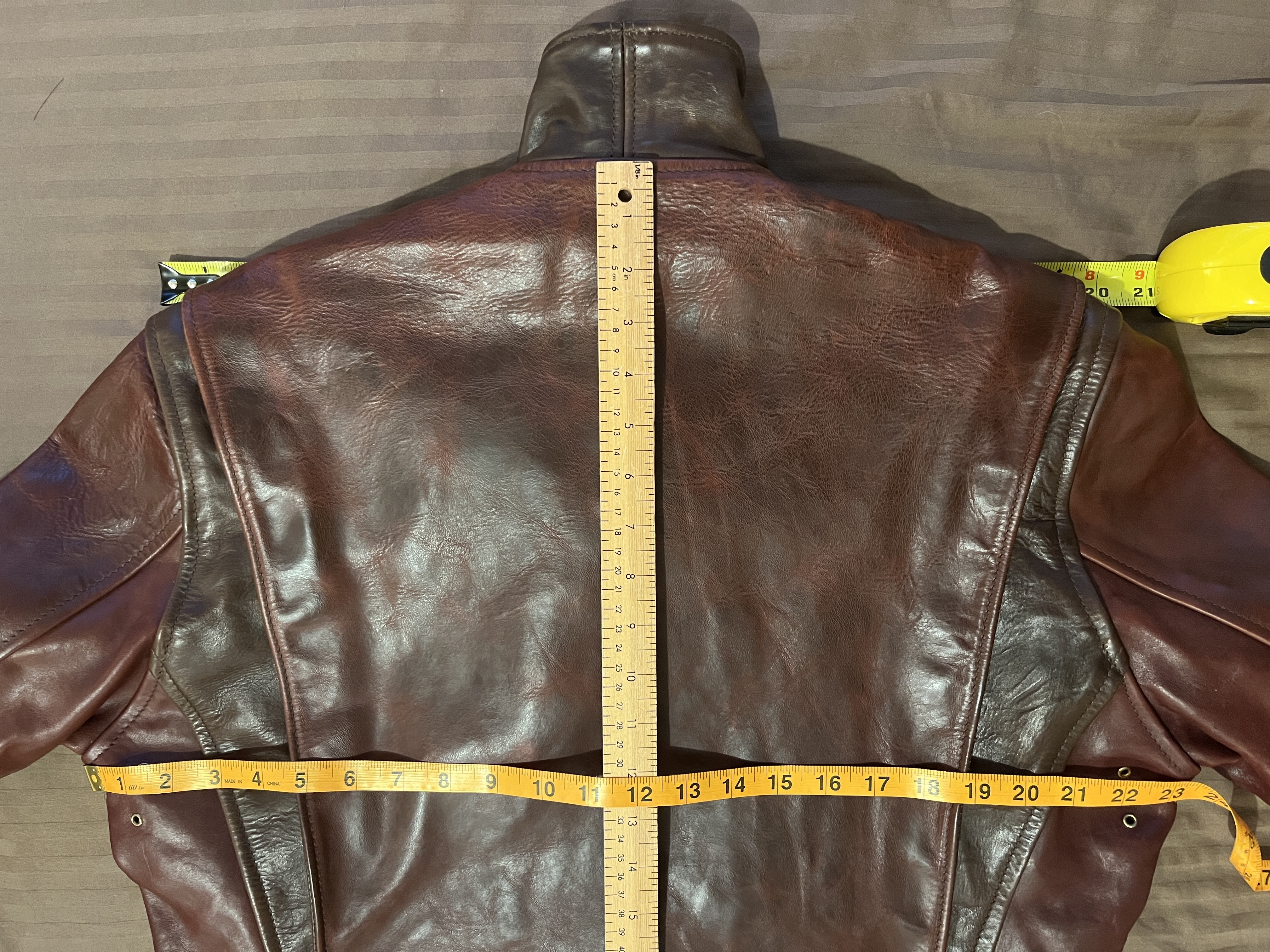 LW J24 size 46
shoulder 20" ish/P2P 23" ish / arm hole height low 13"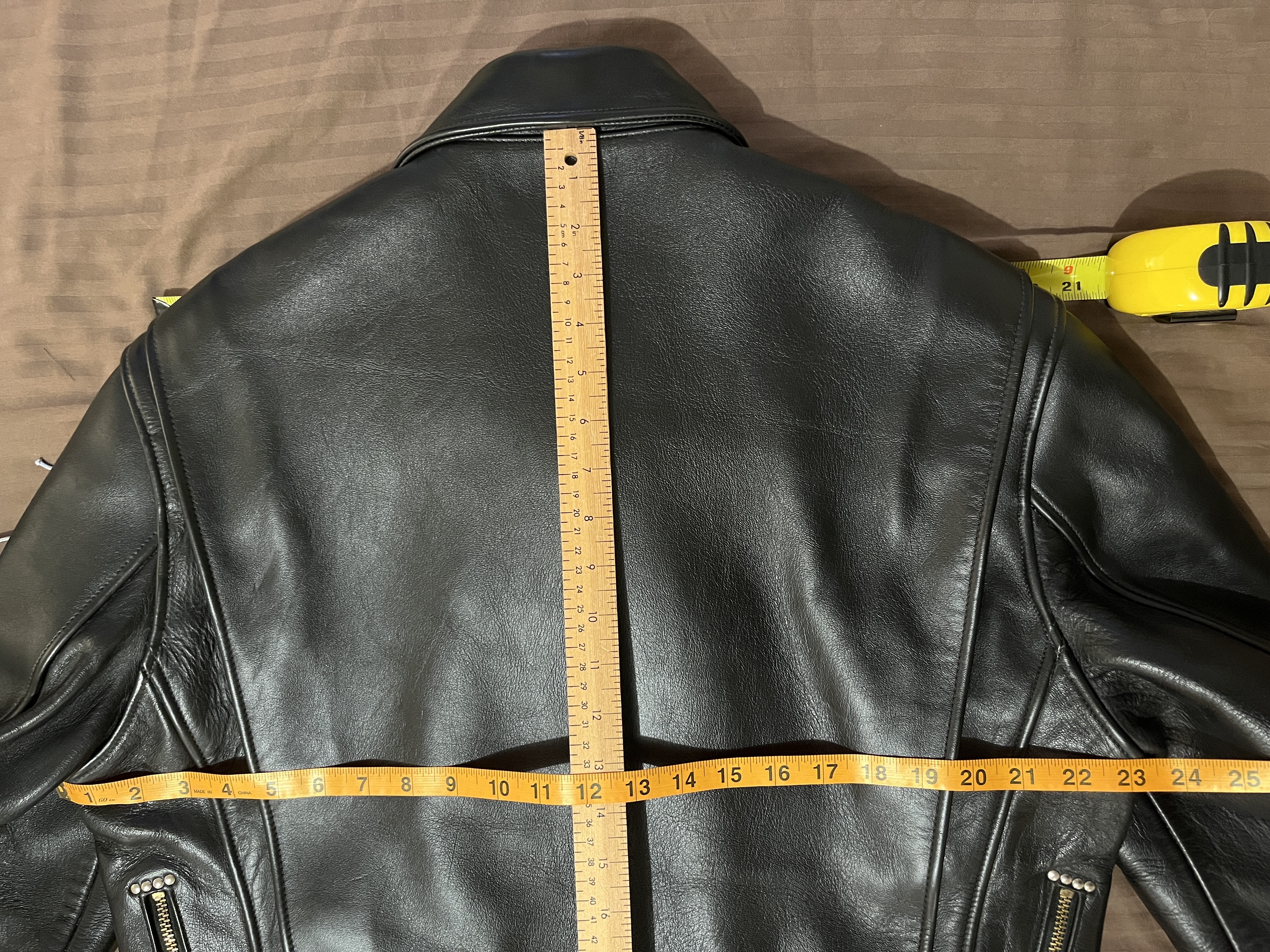 Johnson M500 size 40
shoulder 20" ish / P2P 23" ish / arm hole height high 11"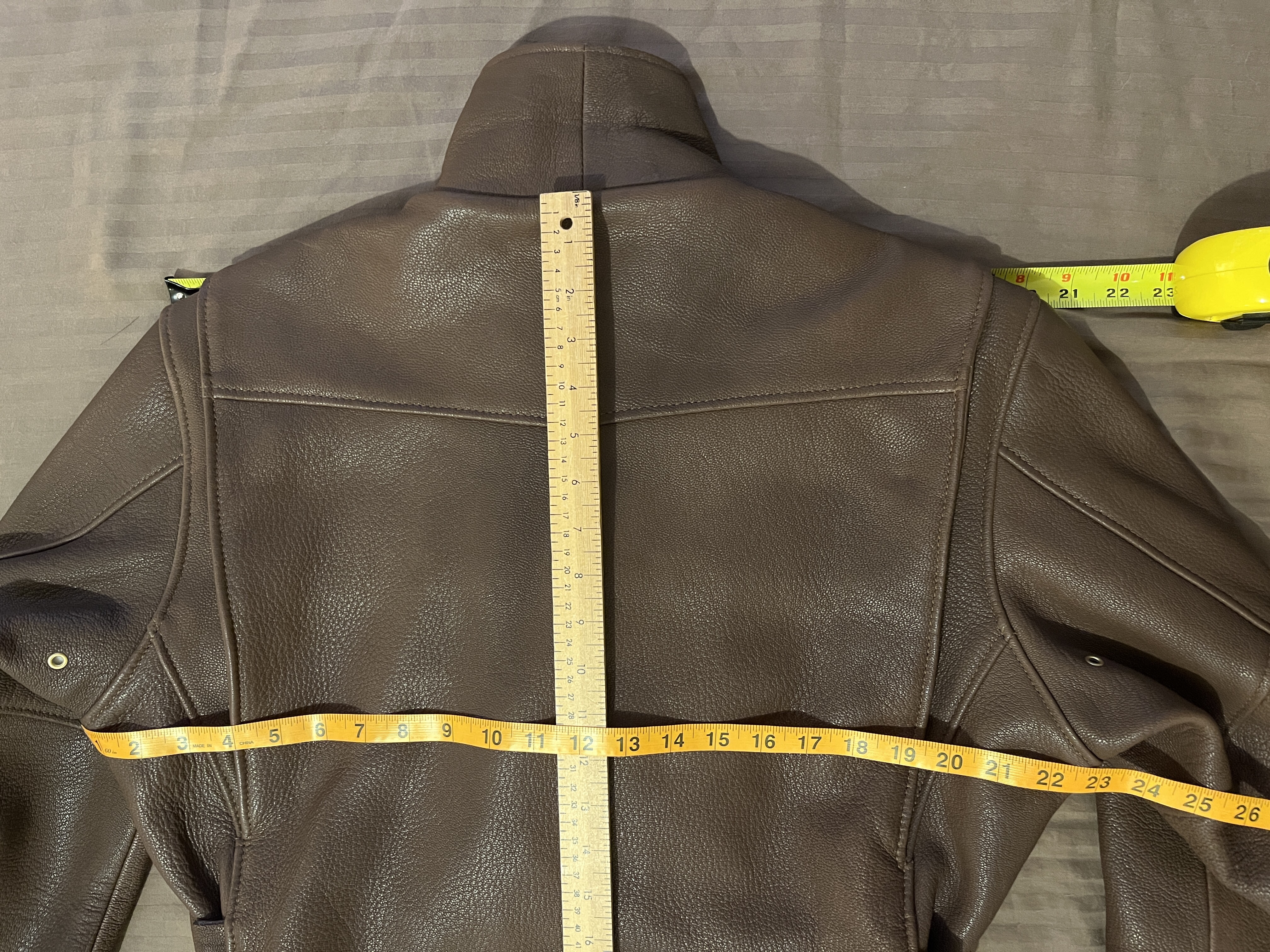 Personally I like both extreme ends, high and low armholes. The middle Aero feels a bit blend (too normal). The difference maker is the back of neck width, Johnson is the widest, then LW then Aero. And I think this is why people report that they feel the neck thing. I agree with that but it's just an extra inch of leather, not the actual weight of the jacket, that still rest mostly on the shoulders. Vintage sizing is confusing. I'm size 42 in Rainbows and Rainbow is TTS. Size 42 in Rainbow is actually 0.25 size smaller than these above. Their scaling runs more precise at 0.75" per size up down where as these other brands Aero included scale at 1" increment.
Vanson E is same pattern as LW but LW is the way better jacket.
Langlitz Cascade is the same pattern as Johnson but I'm biased here so I'll leave it at that.
Aero is really the middle child here in terms of pattern.
all very good kids.
not to derail the original thread but perhaps the measurements helps to show their similarities than differences. Giving the middle child some spot light…