Akubra Federation IV in Dark Brown. Brim: 70mm x 63mm (Side)
This is the Deluxe model with the softer fur felt.
I am the 2nd owner of this hat and the only reason I'm selling it is that my wife has convinced me that my big head needs a bigger brimmed hat. I think she's right, as she usually is.
This hat comes from a smoke free - Covid Free Home. We've been in lock down since Feb 2020 so this hat comes to you free of health concerns. I've always kept it stored in a plastic dry cleaners bag, in a box, just as I store all of my felt hats, to keep it protected.
Size is 7 1/2 / 60. Condition is excellent. The liner is clean. Only some slight sweatband wear. It has been worn but not worn out, as the photos show. First owner, whom I bought from, had given it the "Indy Pinch" and a simple bash, which is how it is still shaped.
I paid $145 for this hat, plus shipping.
So I figure $140 with shipping included is a fair price.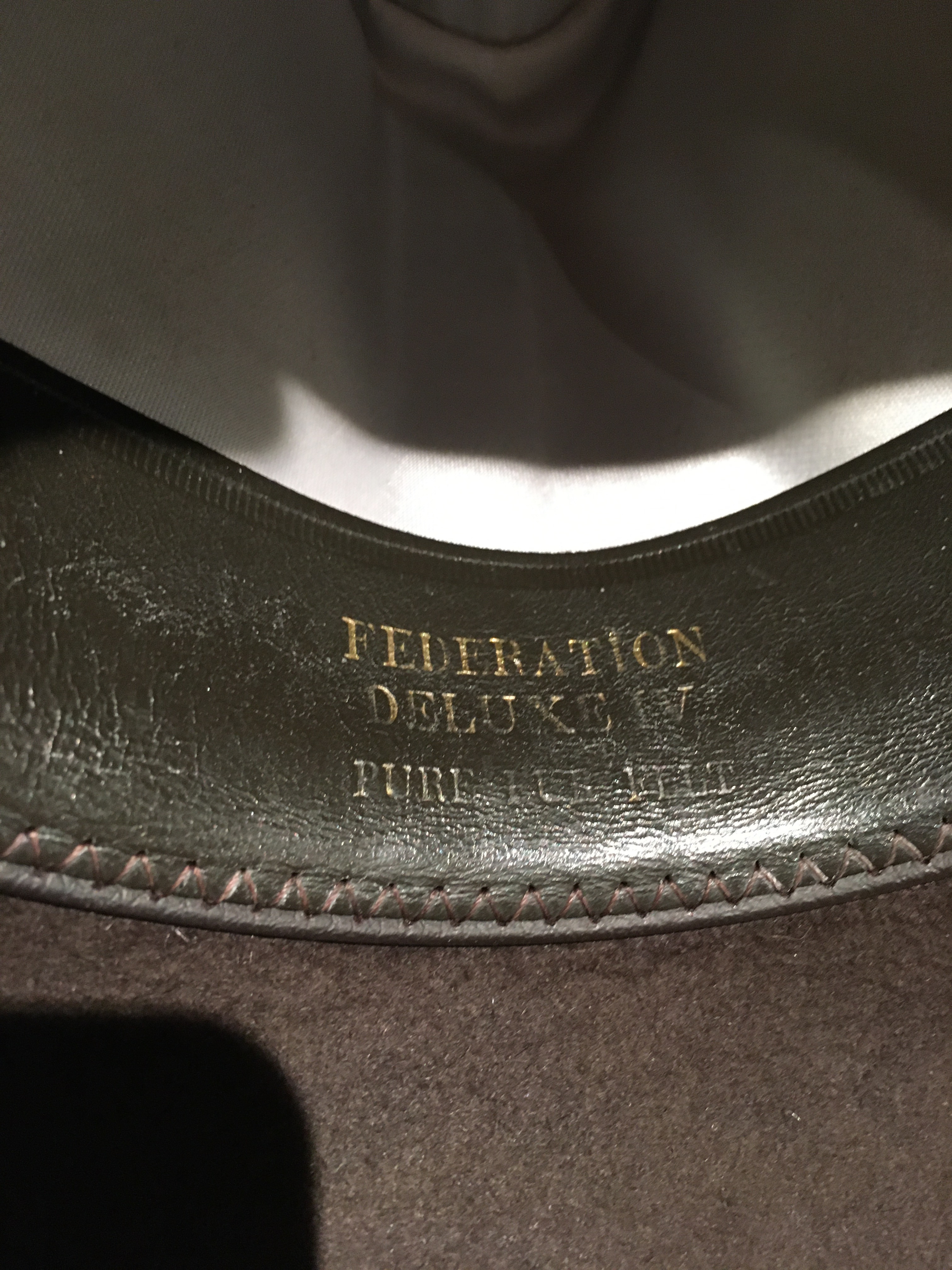 Shipping will be USPS Priority.
Paypal or Venmo
USA Mainland only
Shipping is included
PM Me if interested. I try to check this site each day so I'll do my best to get back to you asap. Thought I'd offer it here before I list it on auction sites.
Last edited: