I've tried four of their styles and I have to say that I'm quite impressed. Great attention to detail and most of the patterns are suited for the western physique. I've tried the 'classic 1920s' the 'bounty hunters' the 'deviant' and the 'hugging the curve'. I've tried them in my regular size which is 42 and they were all a good fit except for the 'hugging the curve'. As you can see the sleeves were too short and too narrow. The chest also felt somewhat restrictive.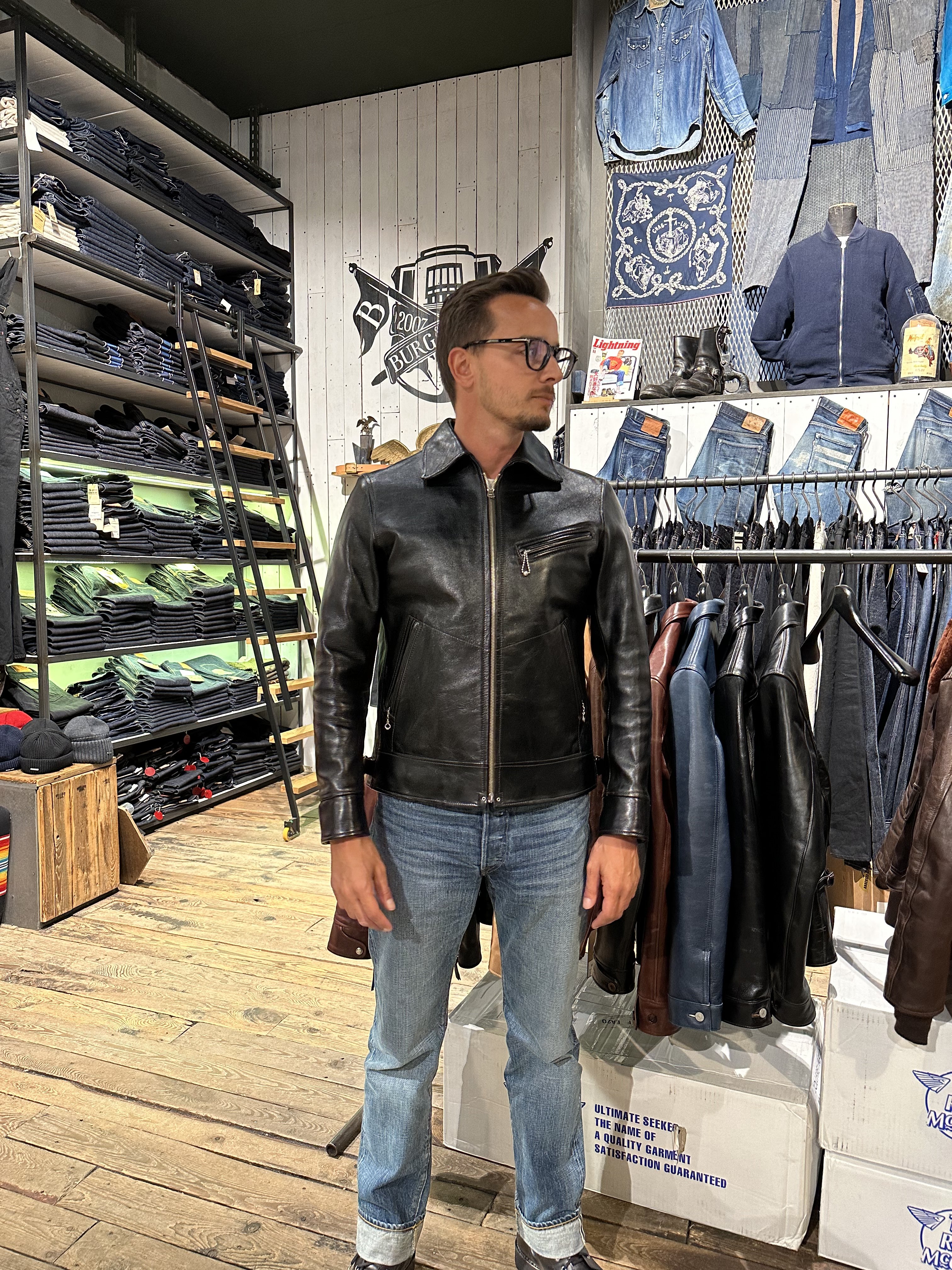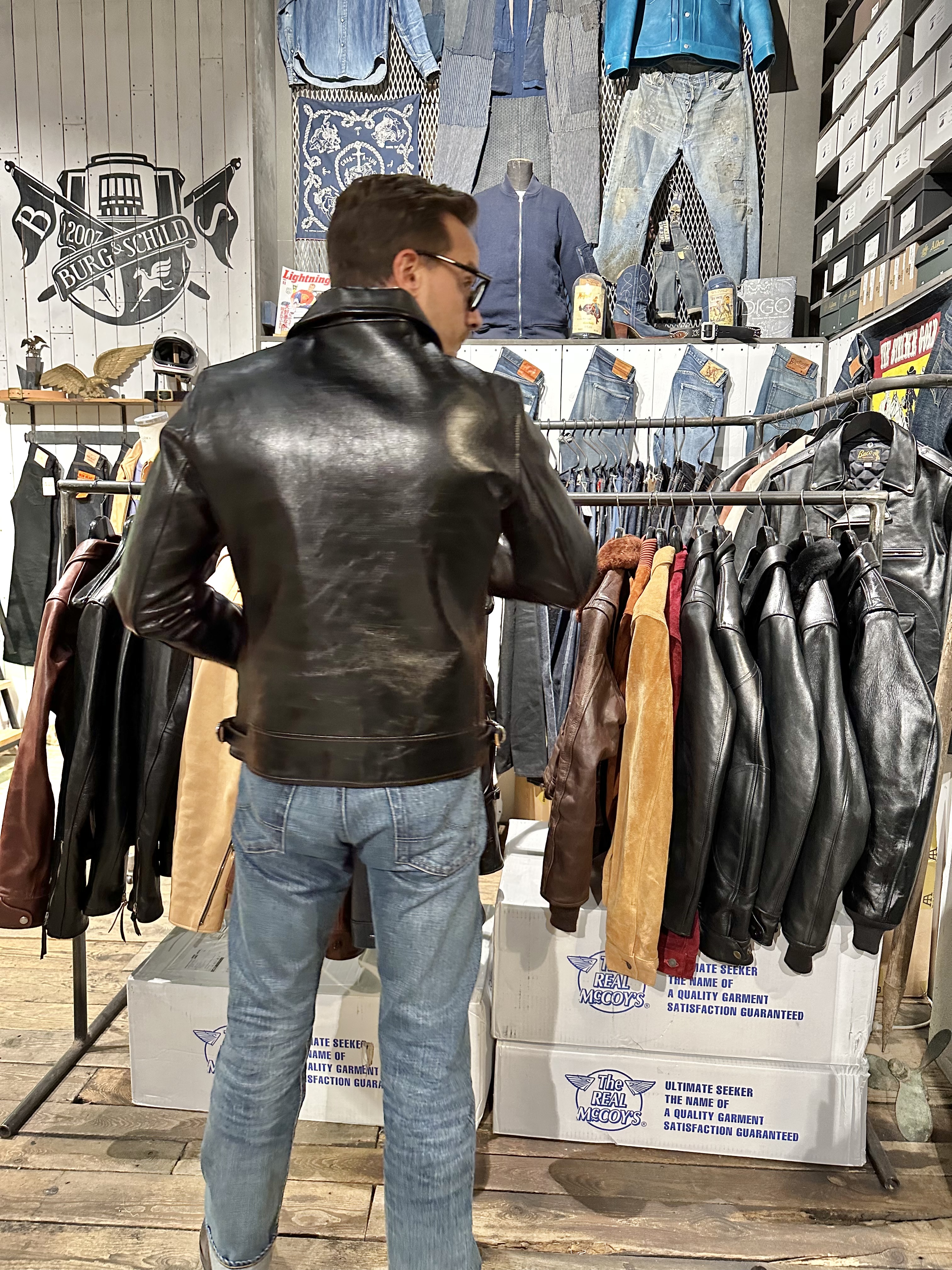 'Hugging the curve' size 42
As you can see this carcoat, also a size 42, is a much better fit.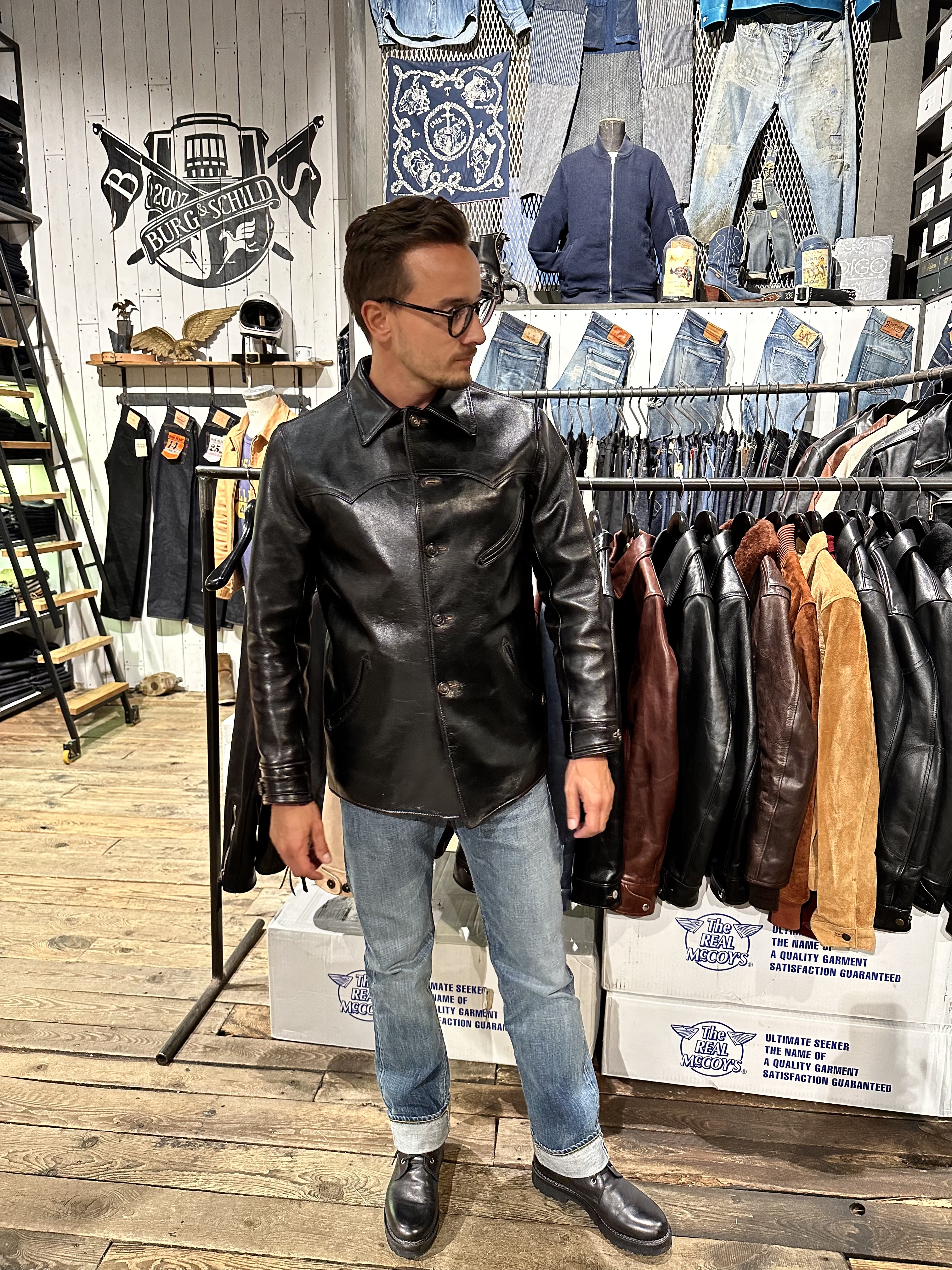 'Bounty hunters' size 42
Double Helix makes nice jackets and their pricing is competitive. On their website the 'hugging the curve' costs 173.800 jpy which is about €1200.
Overall I feel like their designs are rather boring. Their 'hugging the curve' is basically the same 'single riders' style jacket as so many other repro makers are doing, think of the FW Mulholland, the ELMC Highway Star, the RMC Nelson or TFH 'single riders'. Similarly they offer a Type II, a j100, j24, snake plissken, j31, a LL lightning copy etc etc. Where's the creativity!?
'The Bounty Hunters' car coat
I can't explain why but I always felt like car coats are old men's jackets. Or like
@ton312
says they're for 'guido's'. Not a style I could see myself wearing.
But this DH carcoat is something different, something no other repro make is offering. It's a classic carcoat but with playful western style details like curved pockets and double front yokes. Overall it has a bold look to it, not an old men's jacket at all.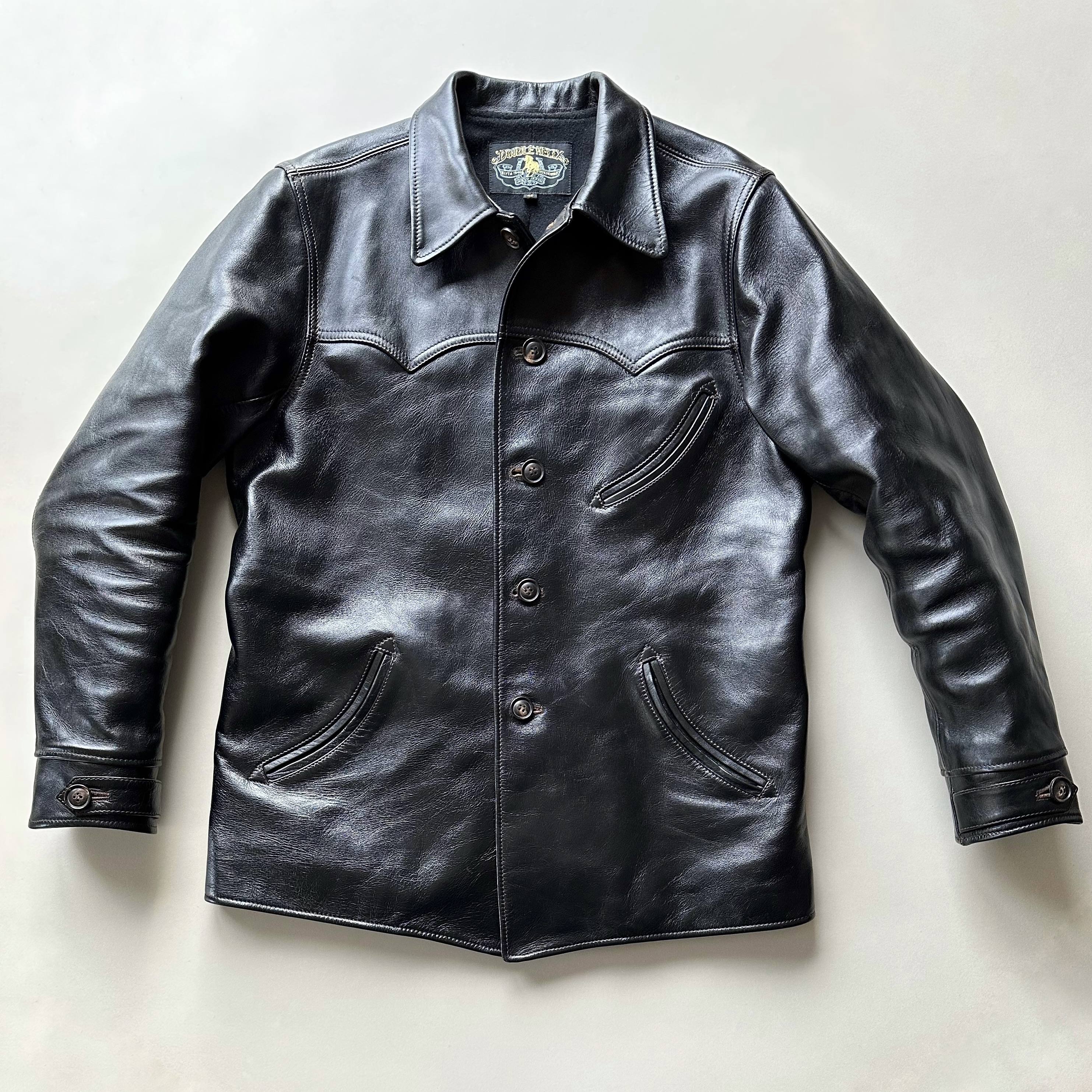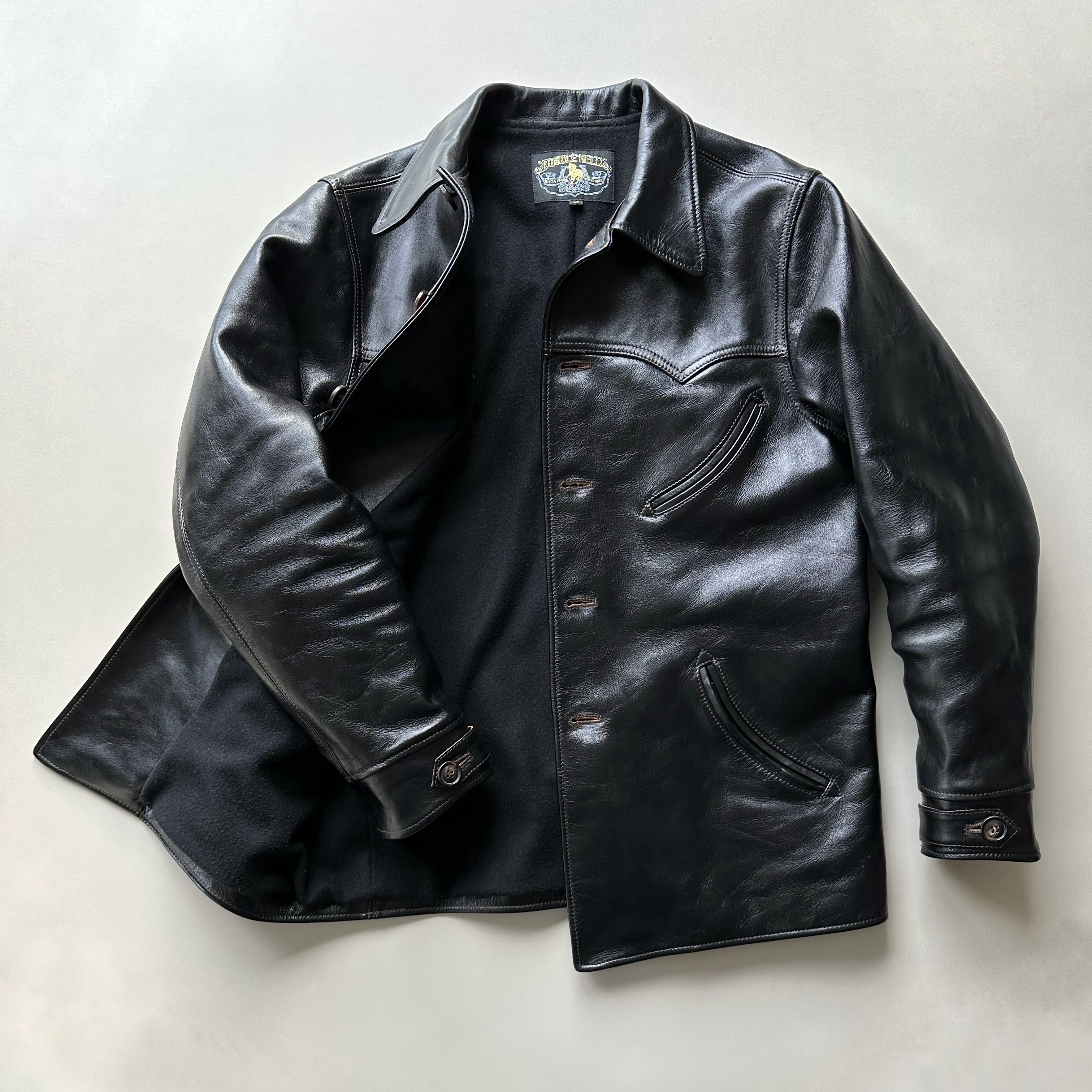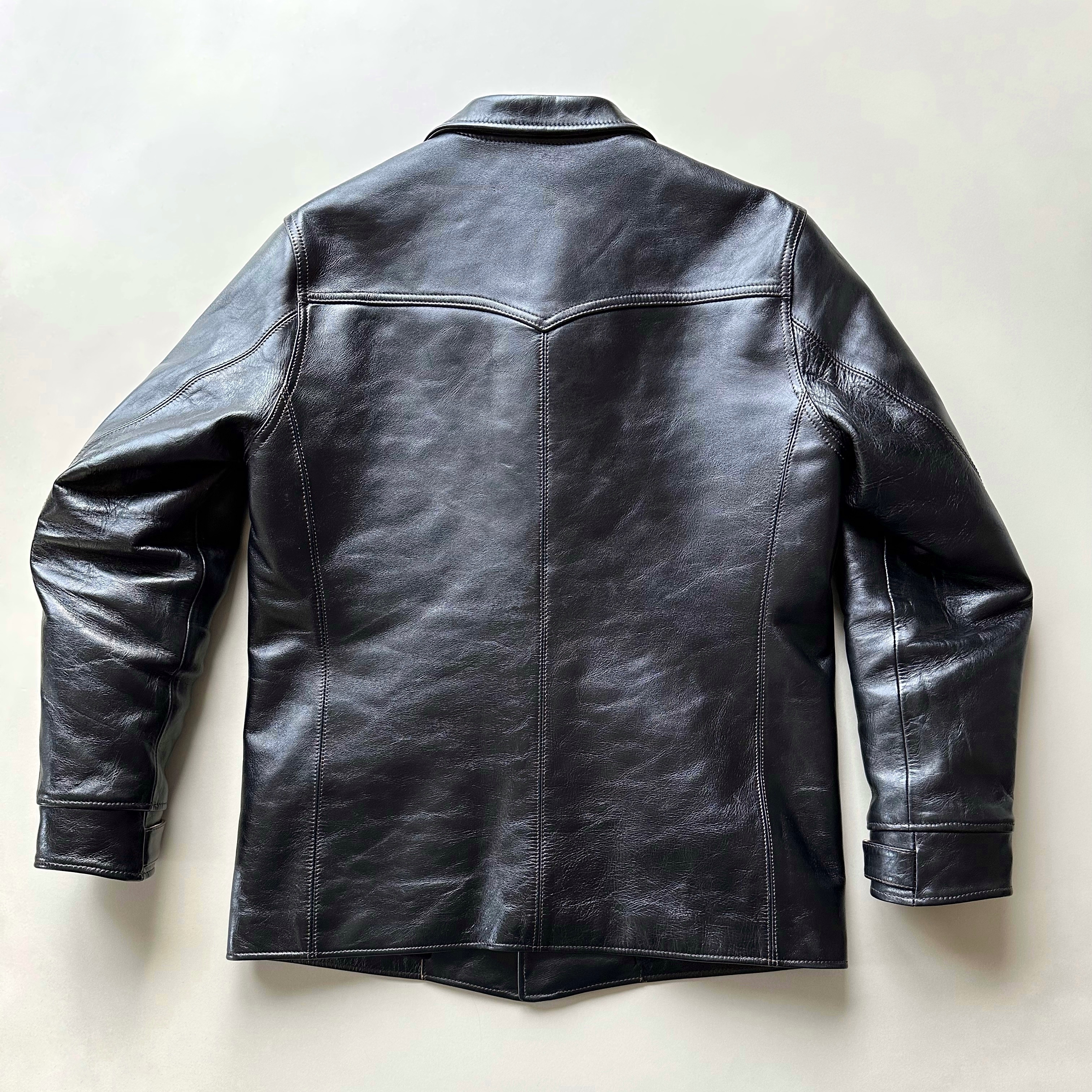 As you can see the finish is nice with fancy french seams and double top stitching everywhere.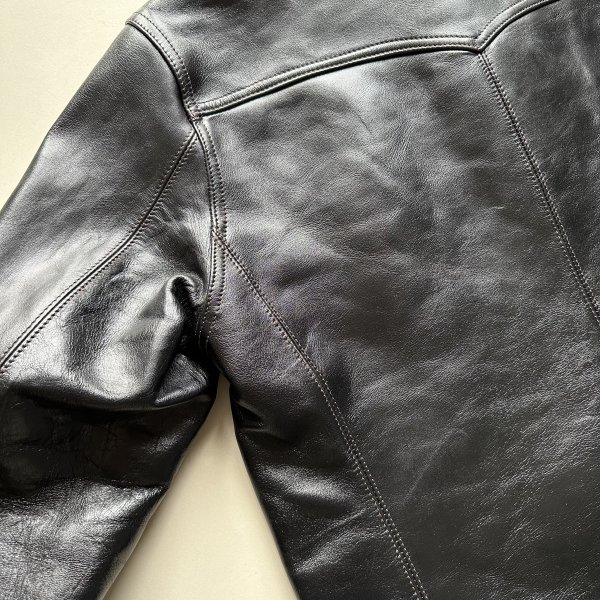 The cuffs are interesting as they are curved. Yet another small detail that sets this carcoat apart from the rest.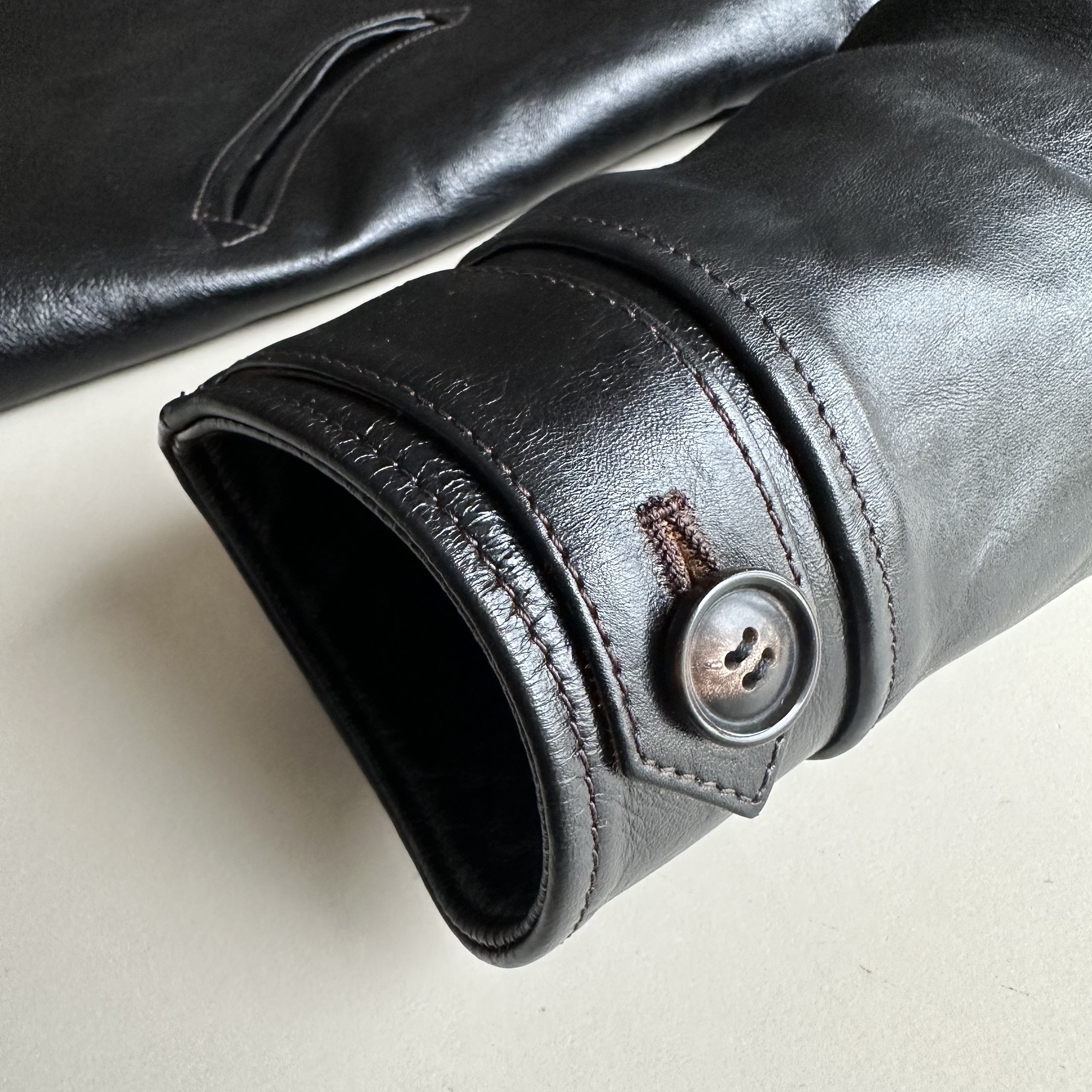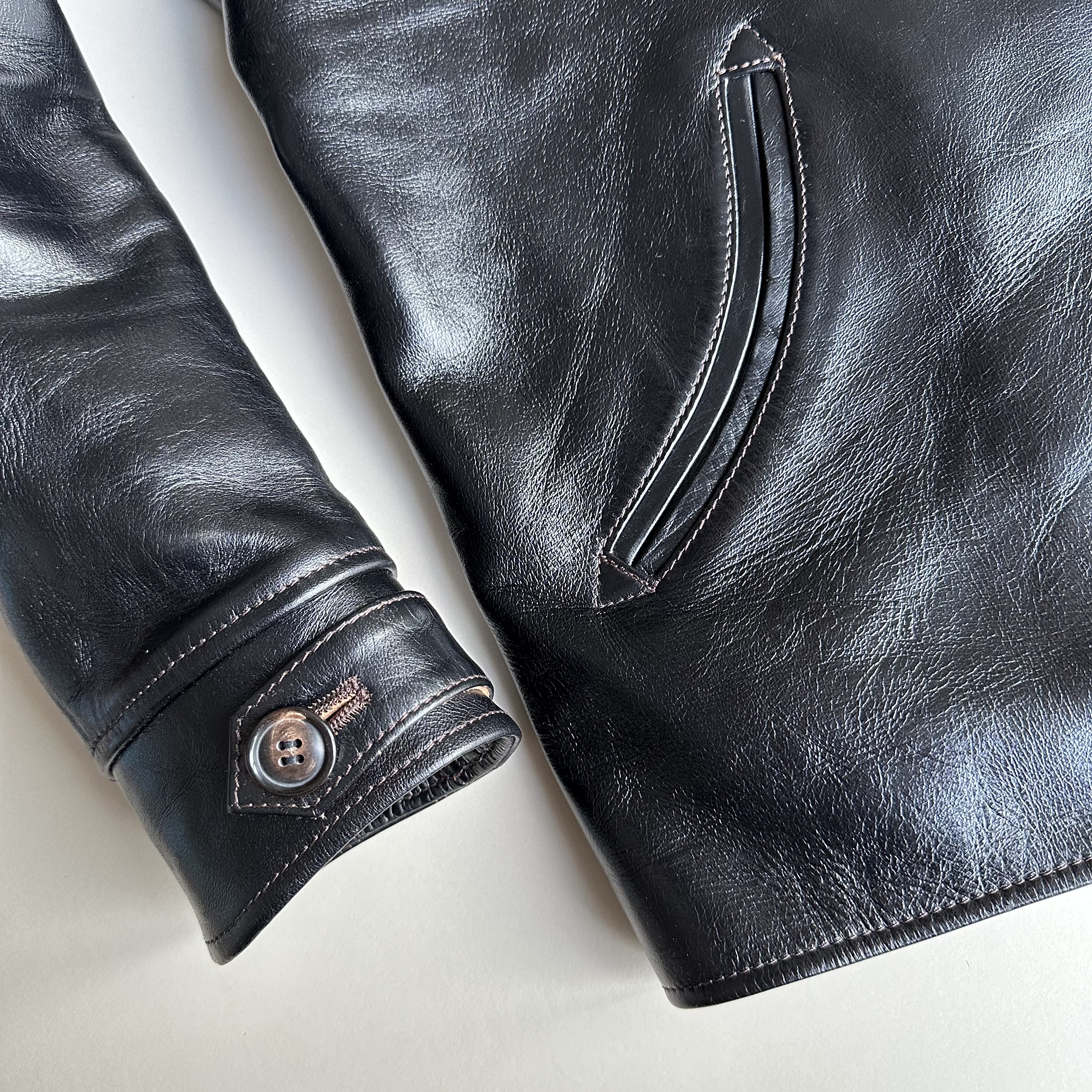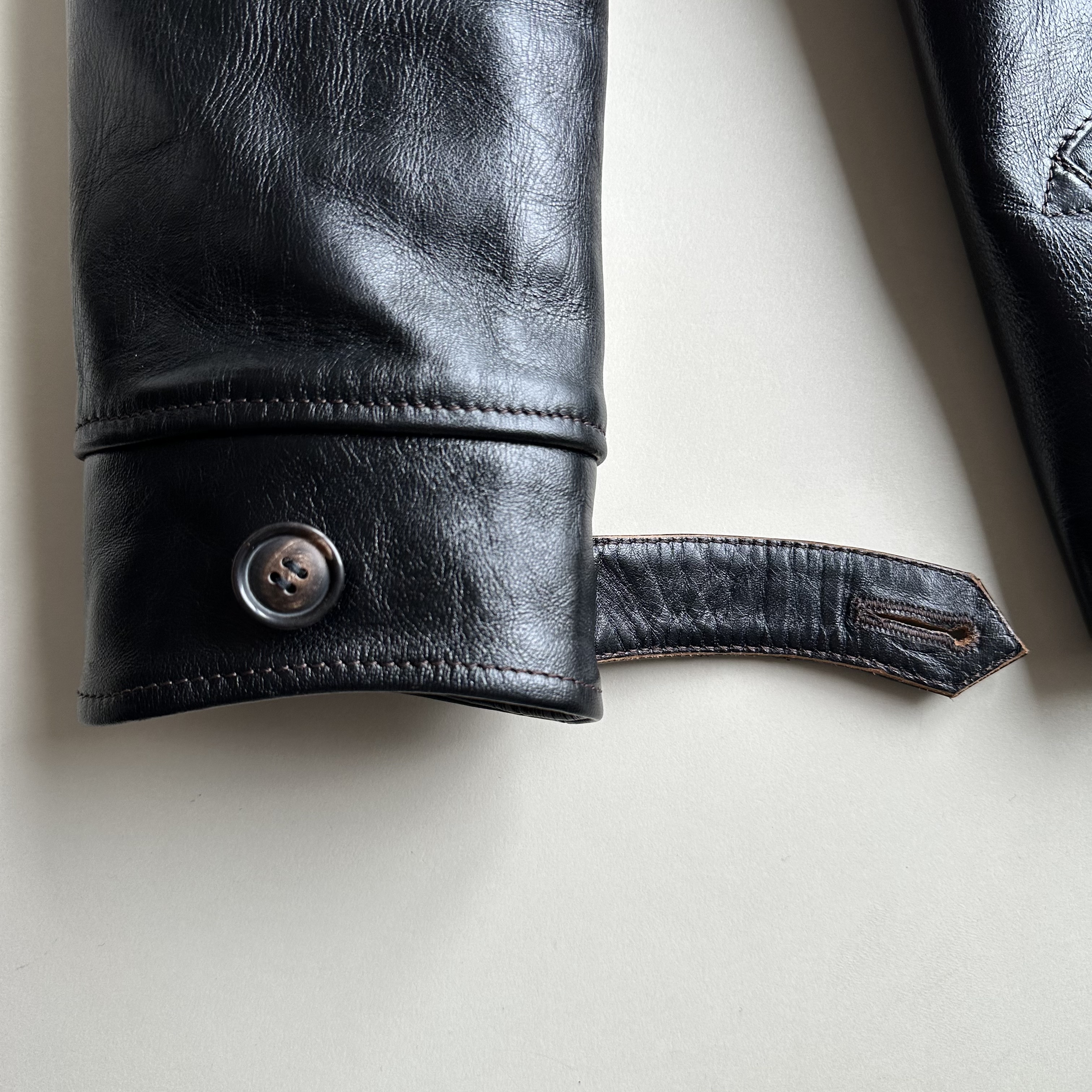 Is there anything to dislike about this jacket? Well maybe dislike is not the right word but I'm not a fan of the wool sleeve lining. Just like the body the sleeves are lined with a very luxurious feeling wool cashmere blend fabric which is nice and warm but it doesn't slip on as easily as cotton drill or cupro would. Especially when wearing a sweater.
Last edited: