Hey, guys!
Once more I'm here! And once more I'm asking for your feedback.
I am currently in the process of making a new PHWM with Aero. Obviously, as a newbie, I still have plenty of questions on my measurements, so when I saw this jacket online on my size and at a good price, o decided to take the plunge and get it and get a better idea of how this model fits me. I already knew some of the measurements would be risky for me, and I believe the body and sleeve lengths are too short by about 1-1.5in. I'd like to know what is your guys opinions, so I can make my final decision on my make more confidently.
This one was made with goatskin, while the one I'm getting from Aero will be in Badalassi steer.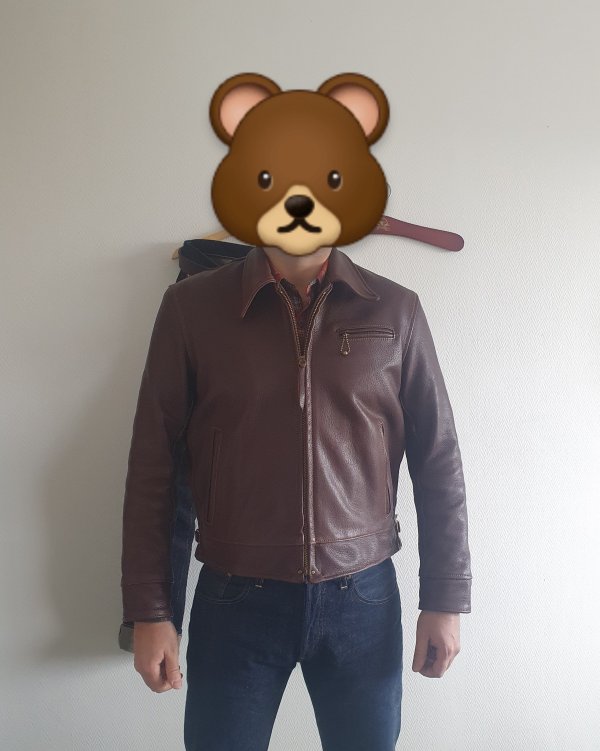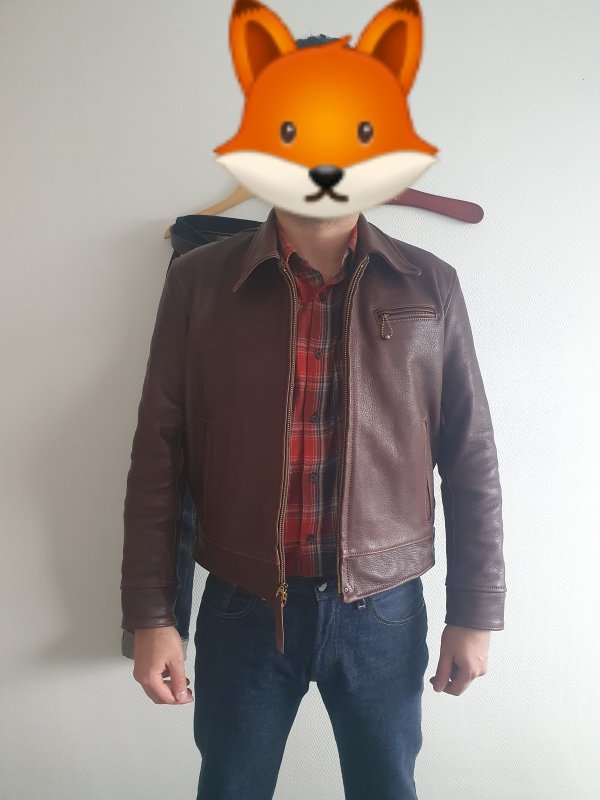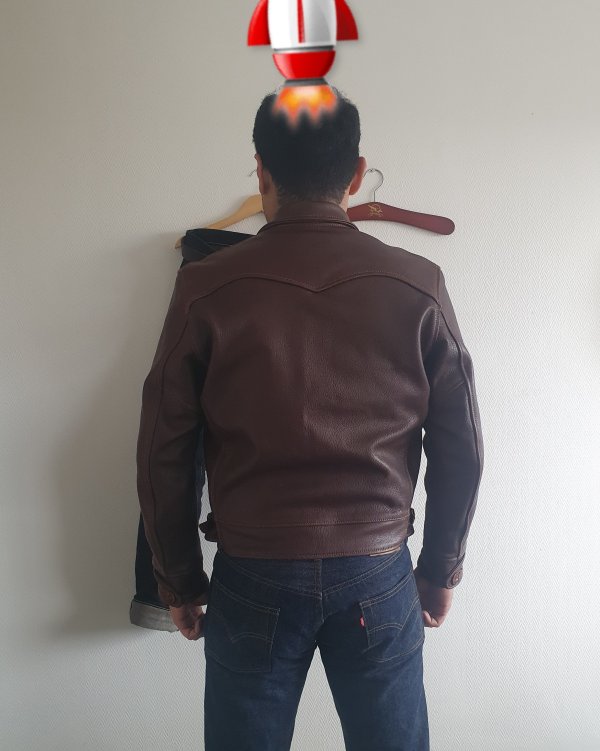 One thing that bothered me a little is how the jacket sits wmewhat in a triangular shape on my body, as in this picture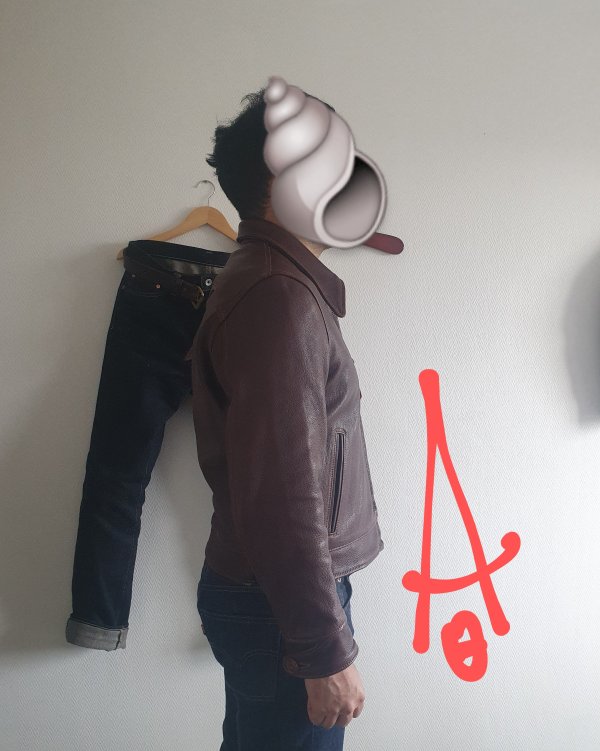 I can reduce this problem by cinching up the side straps, but then it destroys the look of the whole jacket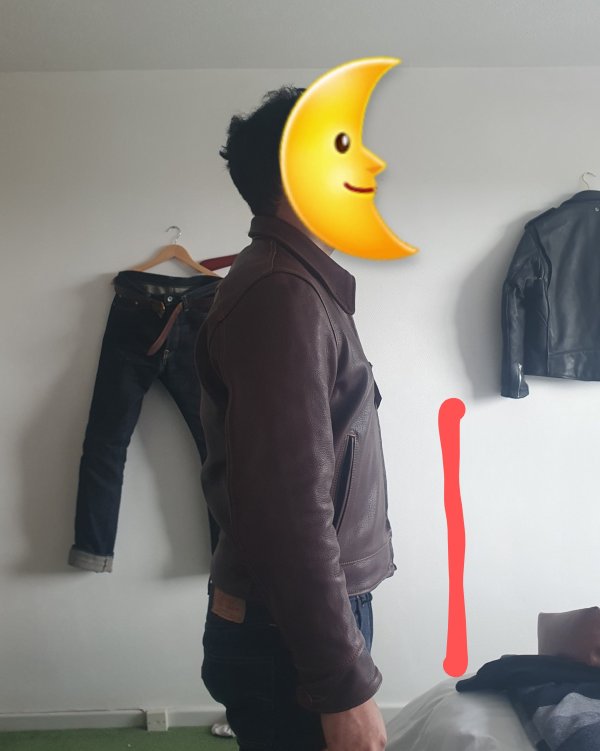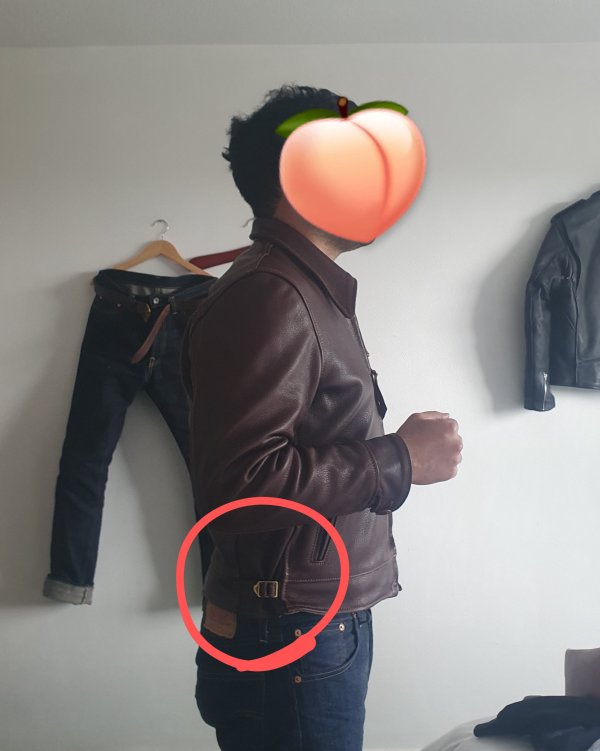 Makes the jacket look baggy, which changes completely how it is supposed to fit.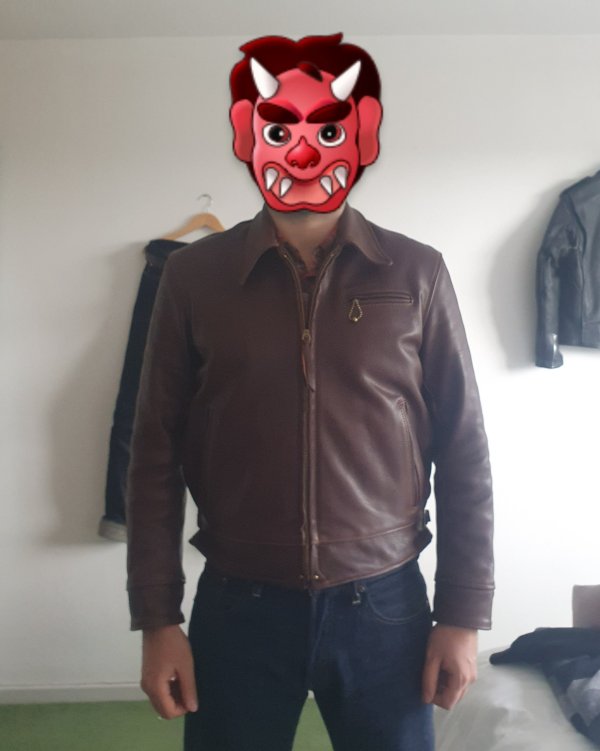 So, what's your guys thoughts? Thanks!!