FS: Iron Heart / Aero Collaboration Leather Horsehide Jacket - Size 46

Fantastic pre-owned Iron Horse / Aero Jacket. Great cut, leather, and condition - obviously well cared for. Supple, slightly broken in heavy CXL horsehide. HD everything on this jacket. It appears from the tag in the eBay listing Julie Leitch made it.
It does not fit me and fits just a tad longer than stock size 46 Aero, Brimaco, and Vanson CR's - which I own. I thought I nailed it with this jacket and quickly jumped on it. Unfortunately, it is a bit too long in the body and arms to keep. Damn!
I am happy
to answer questions and consider any reasonable offers here for fellow TFL'rs.
See eBay listing and more images here
-
https://www.ebay.com/itm/334161465520?hash=item4dcd9350b0:g:W1wAAOSwwBxhUIcj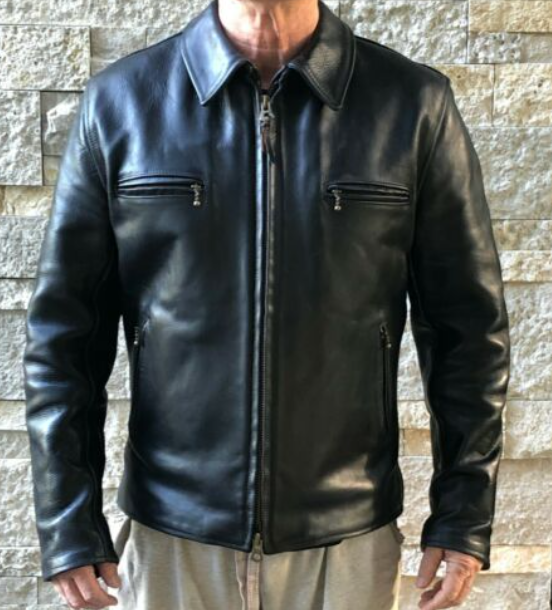 Last edited: