Hello, catch and release on this schott 689h purchased from
@J Leather Investigater
. It's surprisingly too small for me, despite the seemingly large measurements. I paid $300 USD for this, I'm hoping to get as close to that as possible. I'm open to offers. I'll include free shipping within NA.
Jacket is made from black horsehide and is still fairly rigid. Please see attached photos for measurements as well as pictures of some wear to the cuffs. There is also a spot on the back where the topcoat has worn off, again seen in pictures. If you have any questions please let me know. Thanks for looking.
It was slightly challenging to show the actual measurements in photos due to the leather fighting me when trying to do so. Measurements are approximate.
Please note, I have about a 42.5" chest and this jacket has a 25"+ p2p yet still somehow feels very snug on me. The sleeves are also quite slim. This jacket does not fit like a usual 44, more like a slim 42.
Measurements:
Chest: ~25.25-25.5" p2p
Hem: 21.5"
Shoulder: 20.5"
Back length: 25.25"
Sleeve from shoulder to cuff: 24.25"
Sleeve around outside curve: 25.5"(couldn't get a decent photo of this)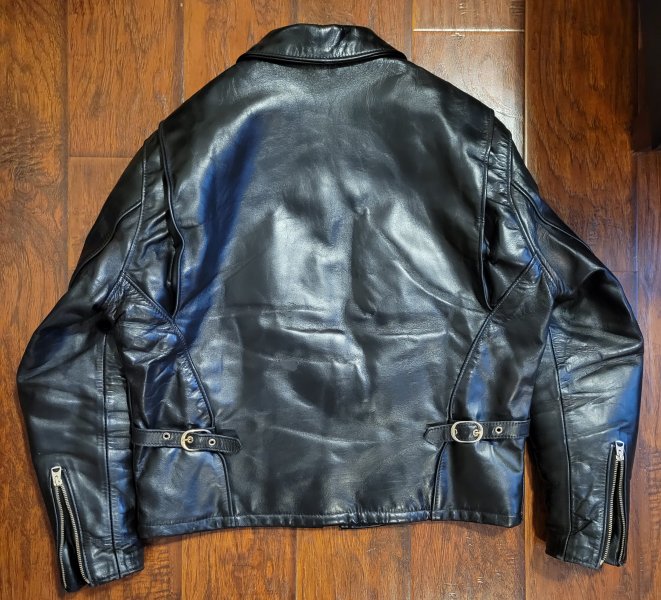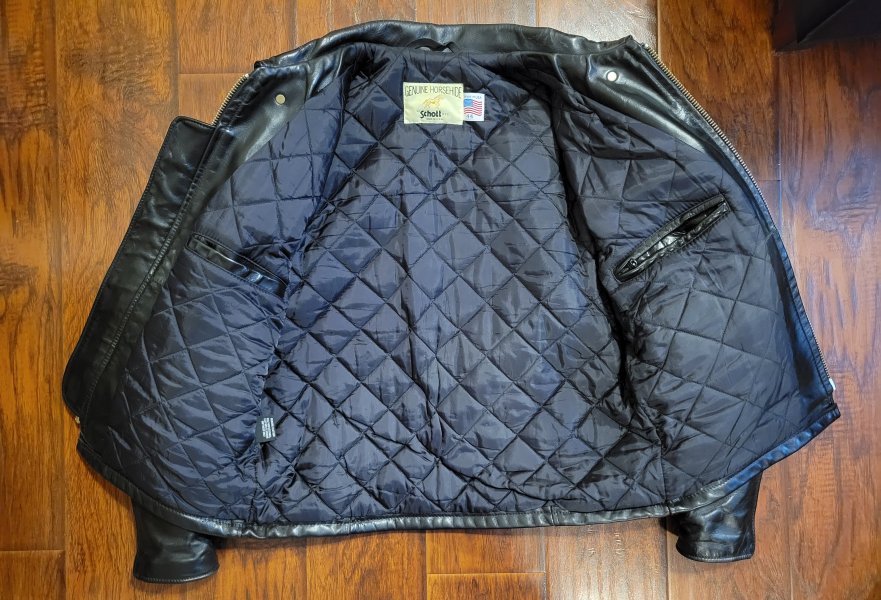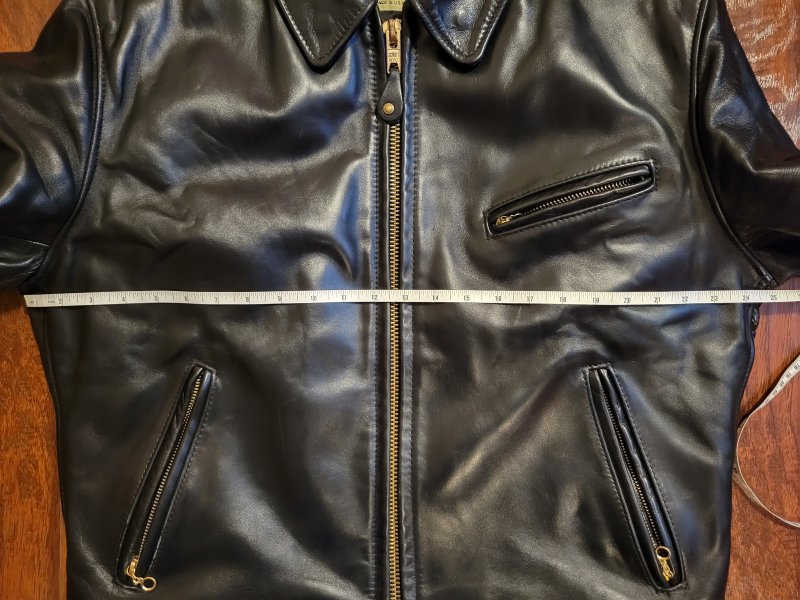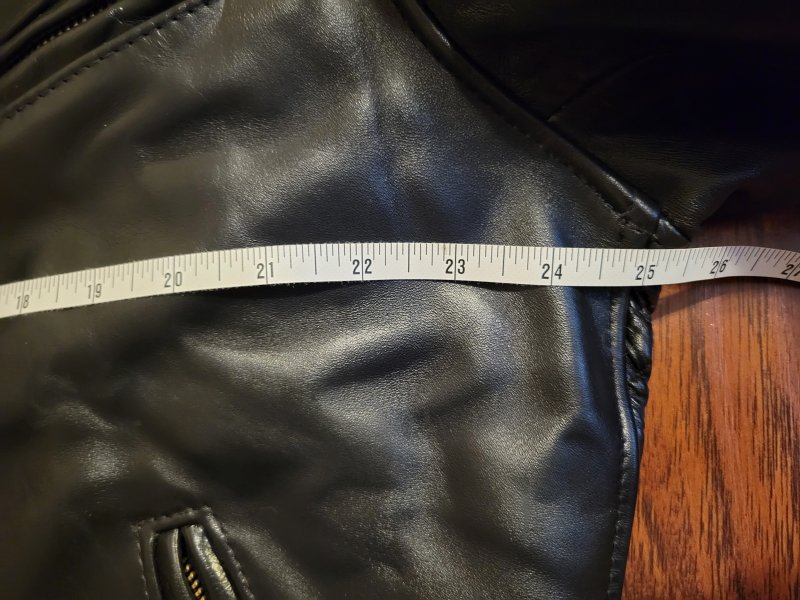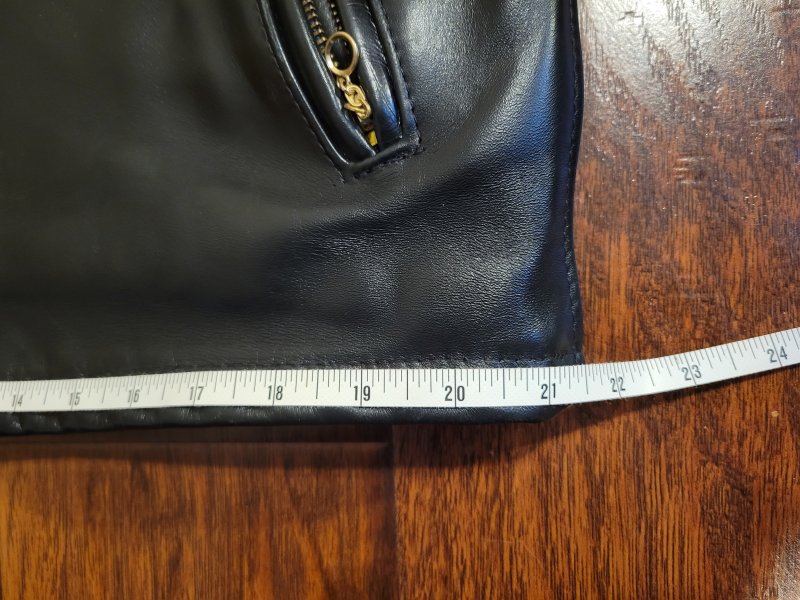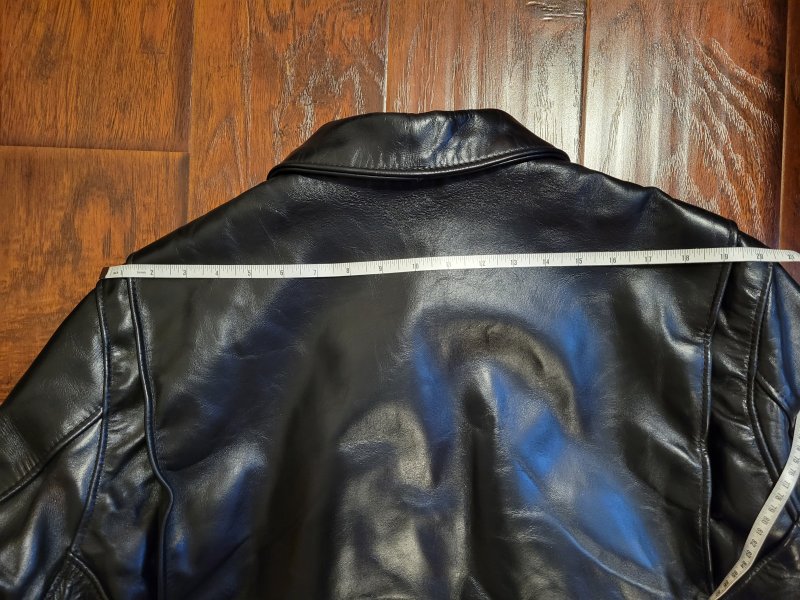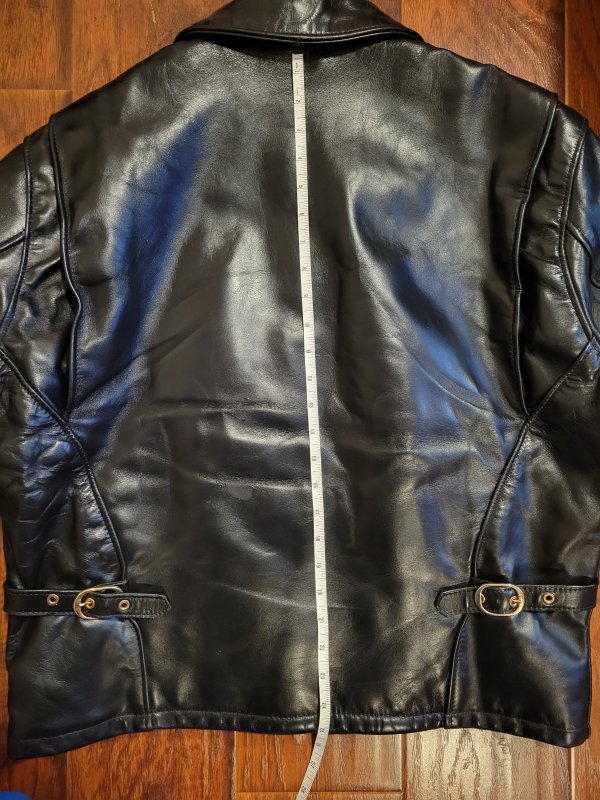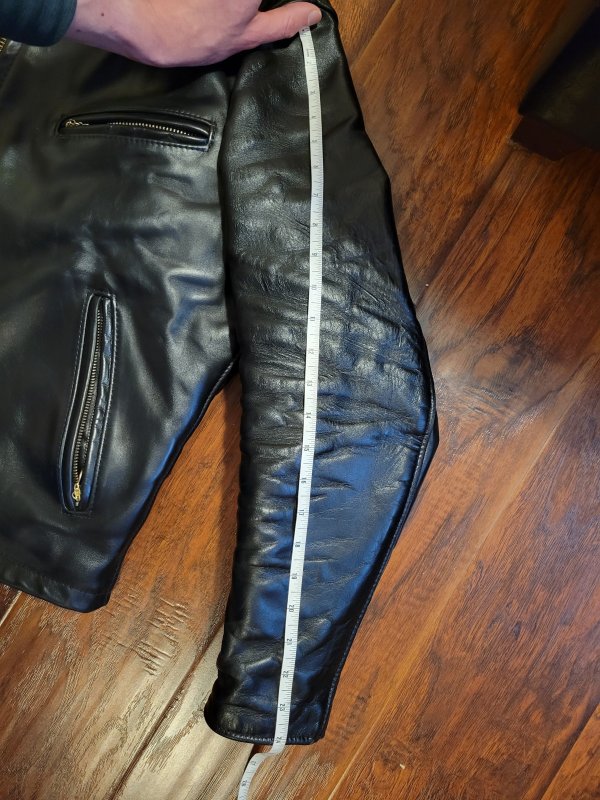 Last edited: