I'm selling this lovely vintage fedora for USD $250 + shipping cost, the same price I bought it for a few years ago, before I knew my real hat size. I never wore it except to try it on, it's been sitting lonely and unused in a Knox box it came in since then.
It's a true-to-size 7⅛ regular oval, the felt is very high quality, thin and easily hand shaped, the photos show a few different bashes I quickly shaped to give an idea of what it can look like with a crease or pinch, and open crown.
The brim snaps down if you want to wear it Fedora style, the crown will hold any crease without steaming. With a steaming I'm sure any mild visible creases can be smoothed out if you want a different crease.
The condition is close to mint, it shows little if any wear, and the colour is a classic nice light tan, not as grey as appears in the photos, except for the one of the sweatband with the Dunlap embossed logo, which is what it really looks like in daylight. The quality leather sweatband is supple and in like new condition, and the liner is clean and unstained.
This was the first OR type hat I've owned, since then I've picked up a few Borsalino Alessandrias and a Stetson 7X Clear Beaver in my correct size. The felt on this hat is not quite the quality of the Borsalinos or the Clear beaver Stetson, but is far higher than the current Stetson Open Roads and Stratoliners, and compares very favourably to other quality OR clones I've handled. I've seen very little information on this model Dunlap, and only one other Westlite on sale before, but I can attest to their comfort and wearability, it's a great lightweight OR option that would definitely have been a keeper had it fit me.
I'll calculate shipping based on your location, and charge the exact cost with or without the shown Knox box, which is probably from the same era as the hat.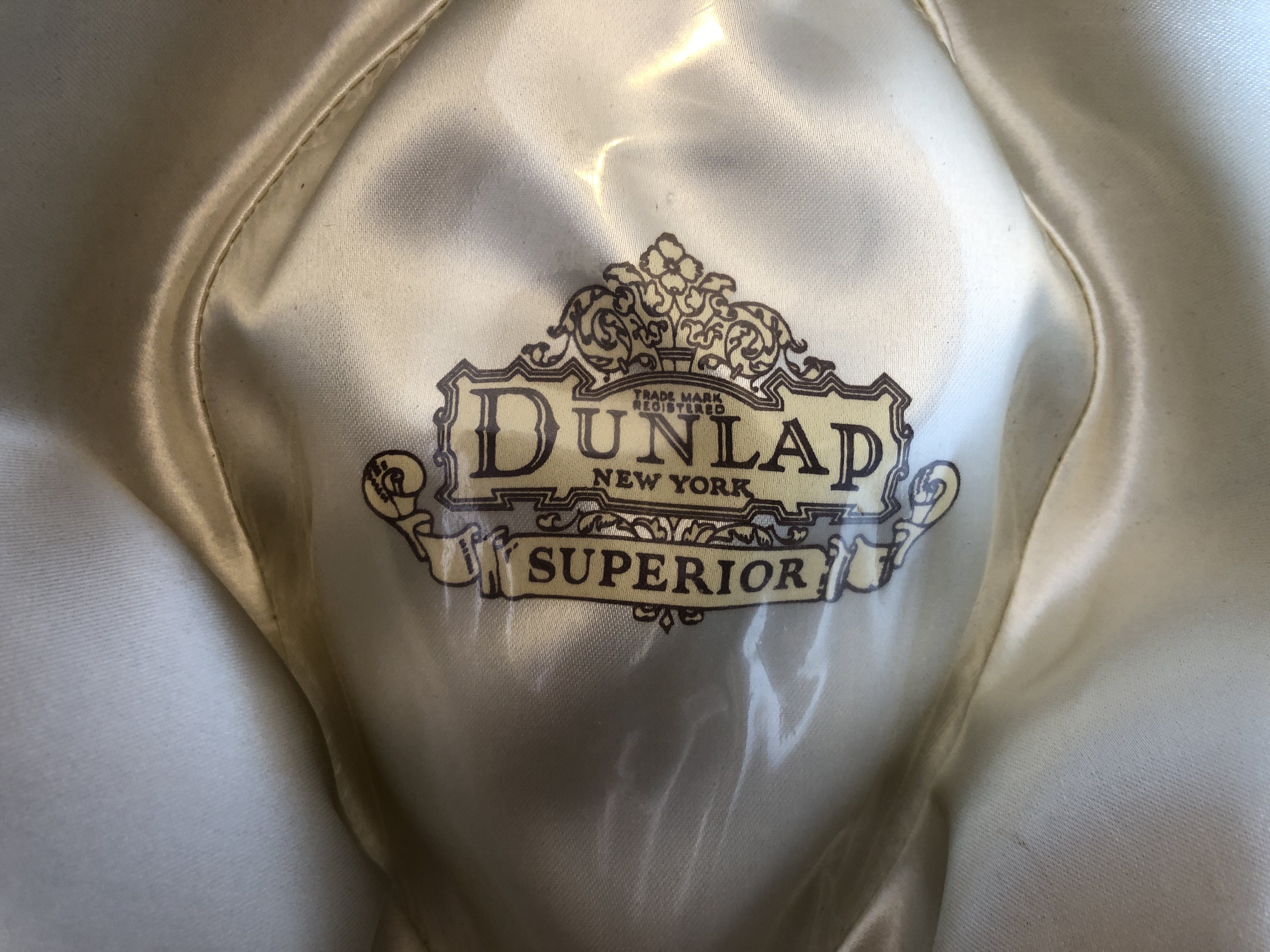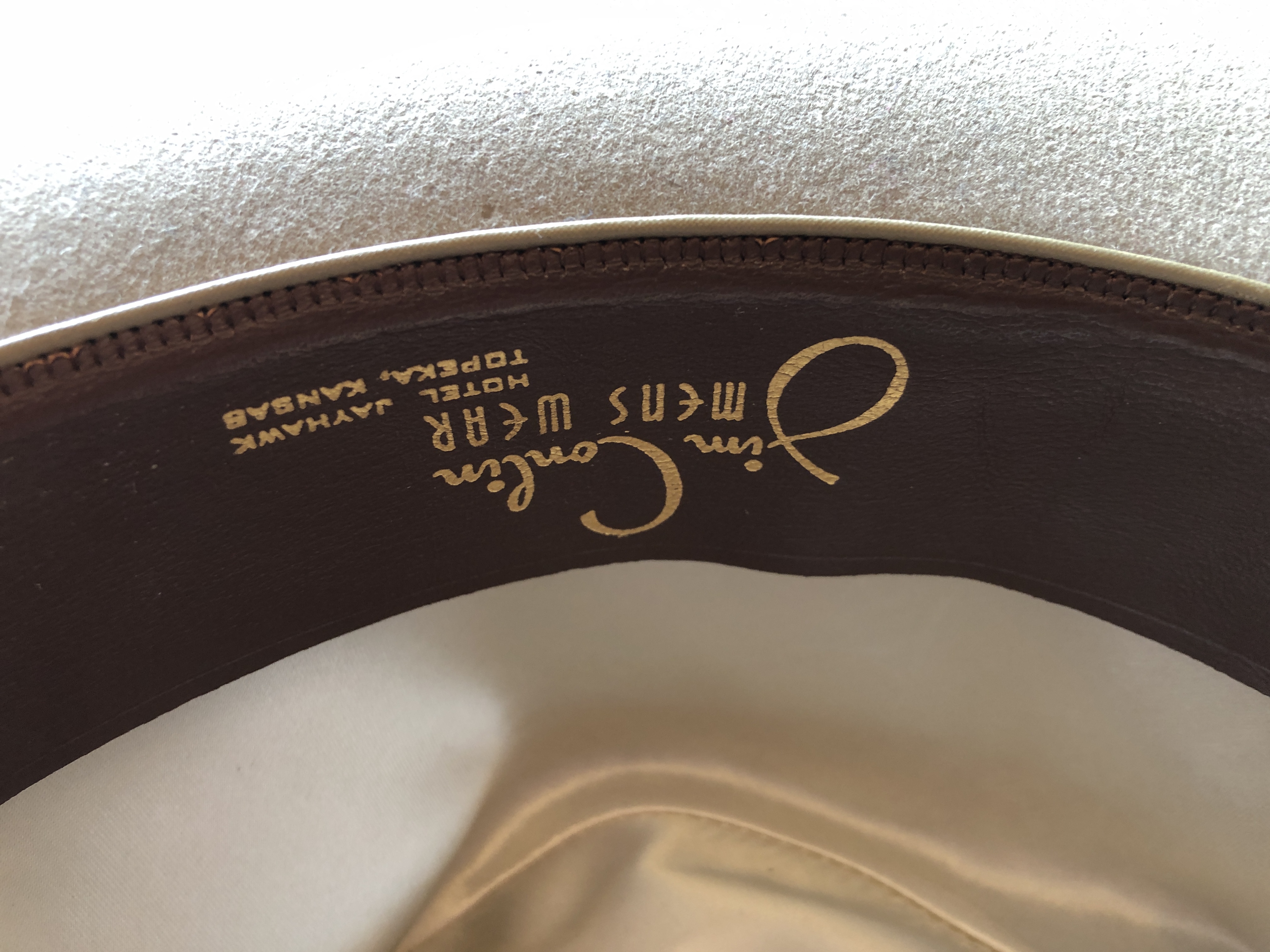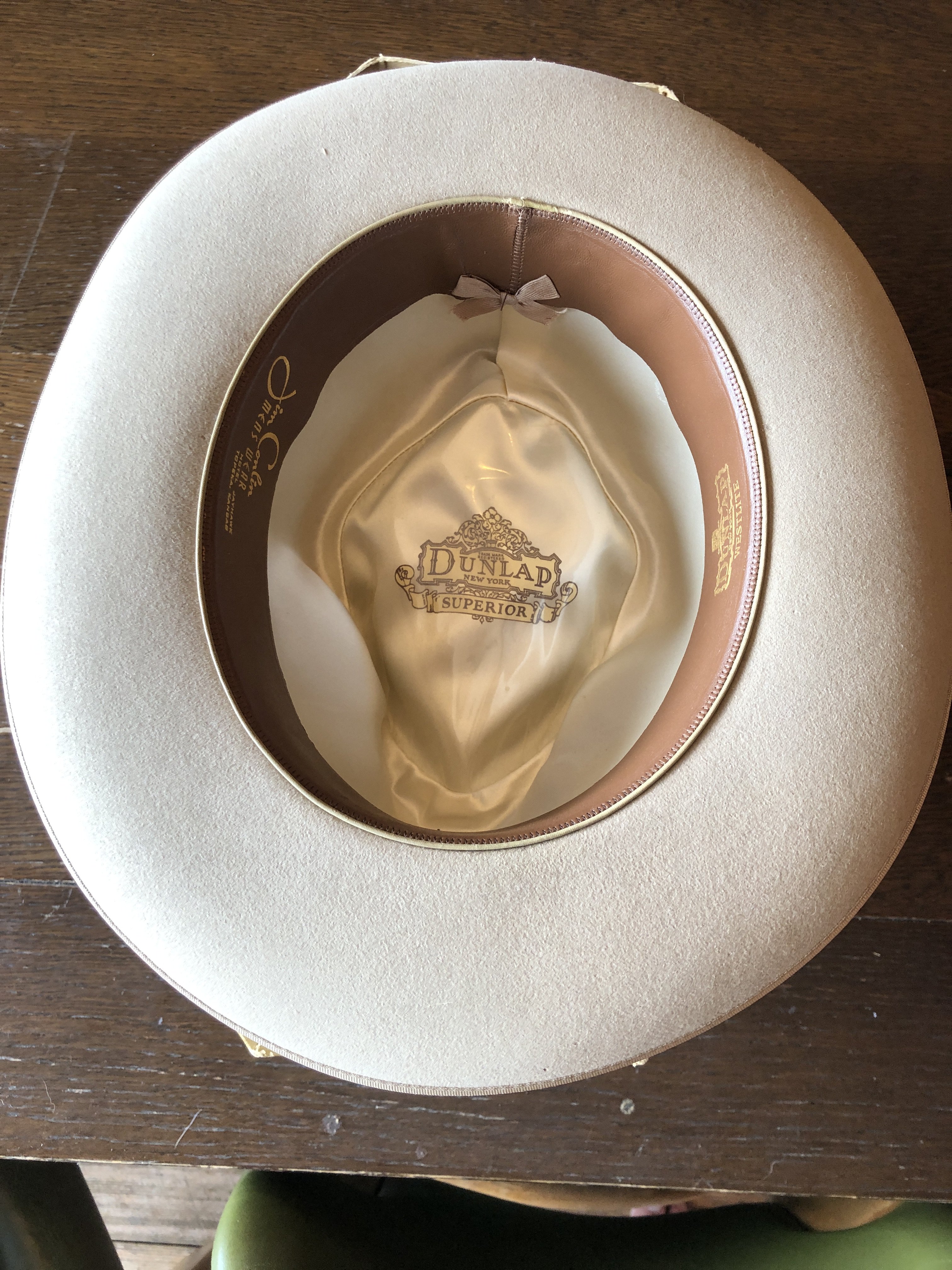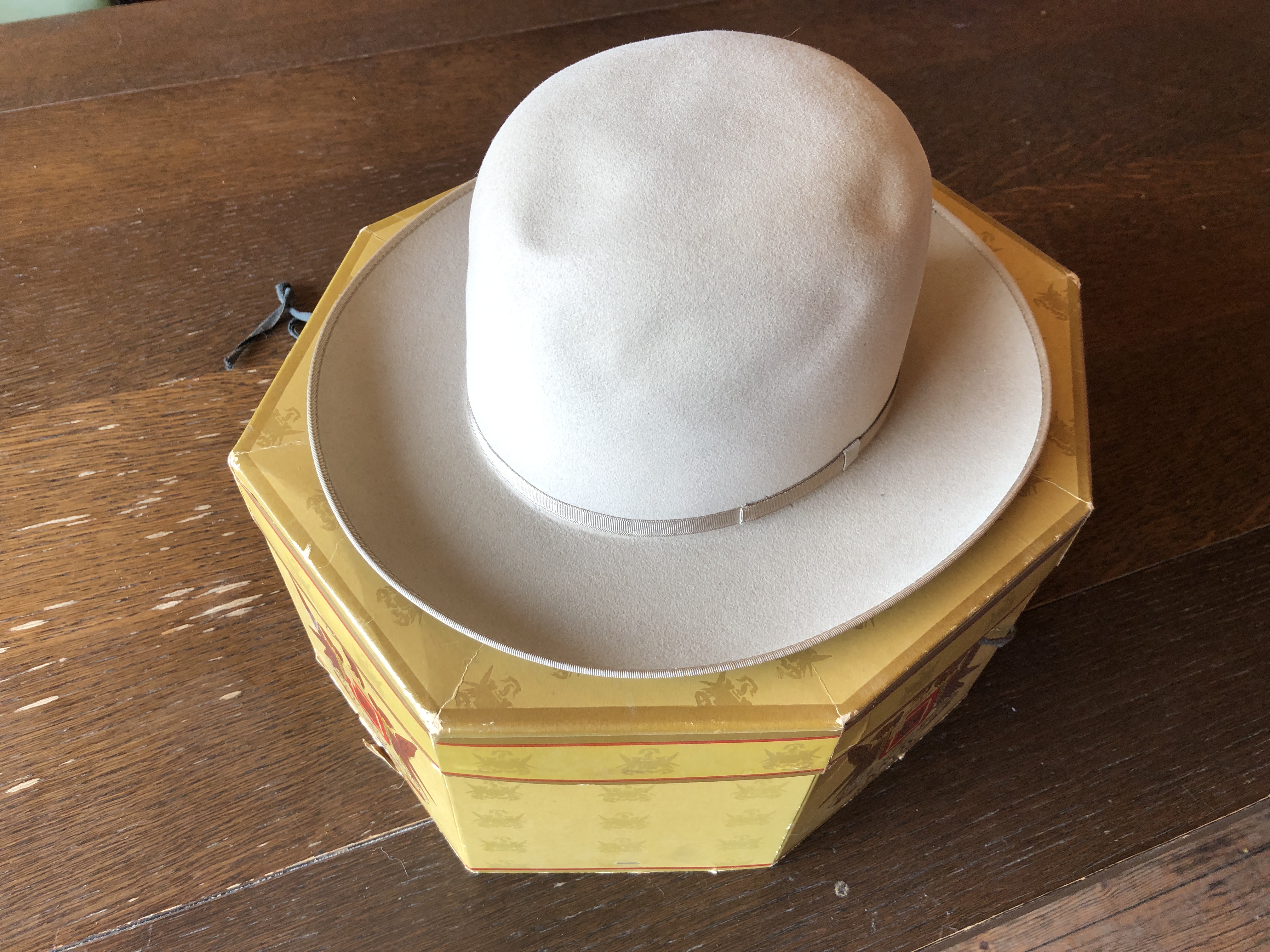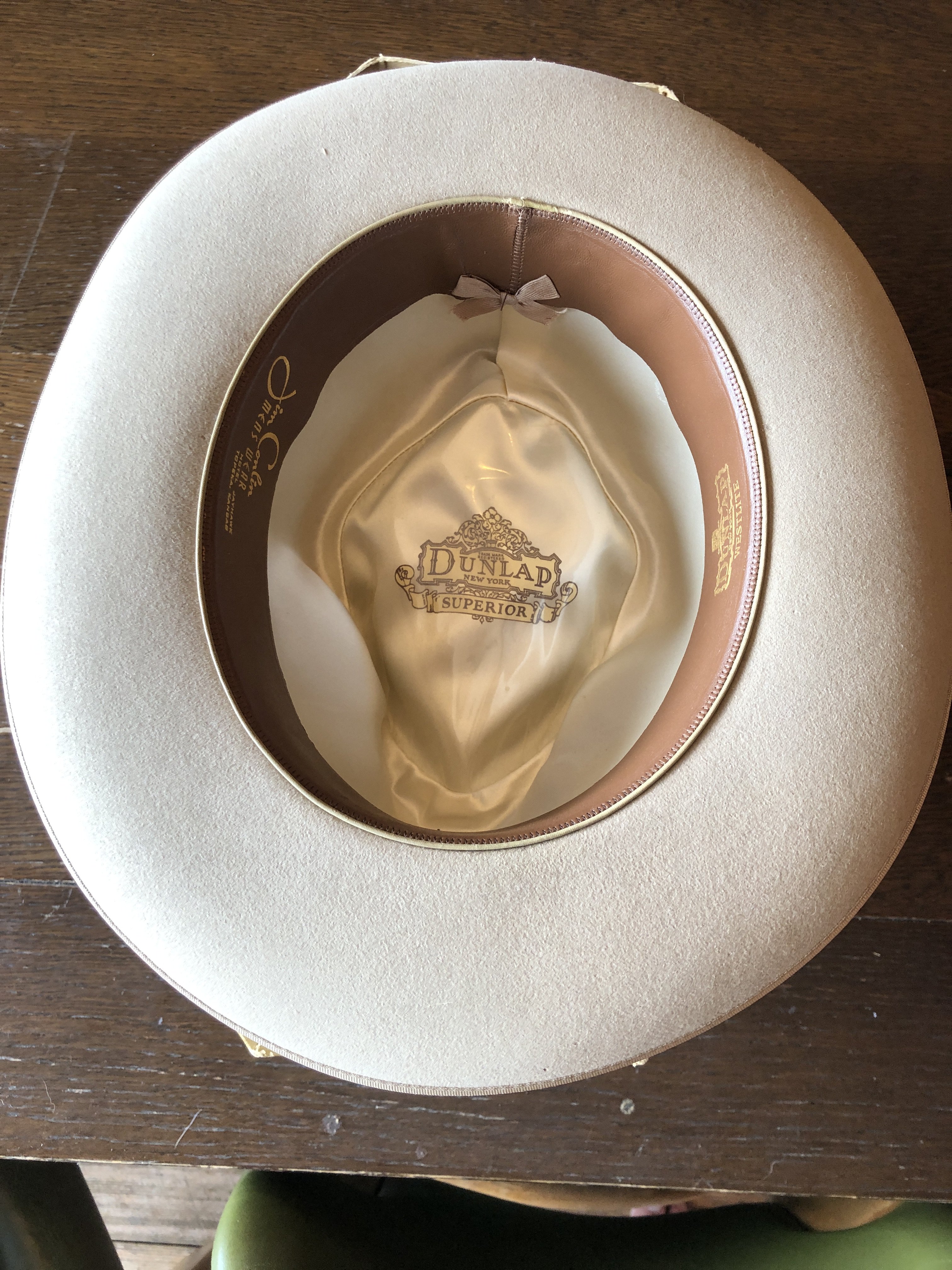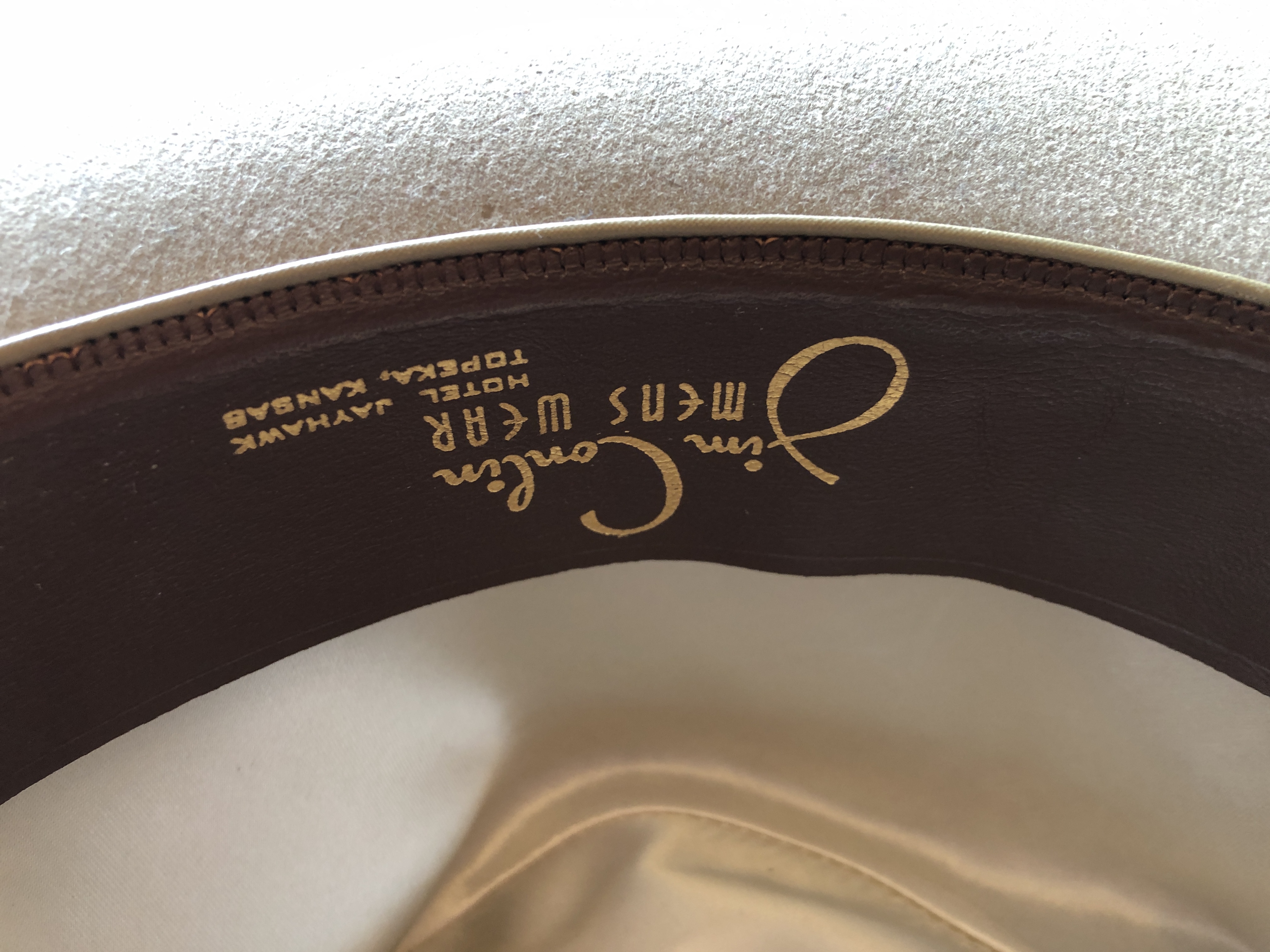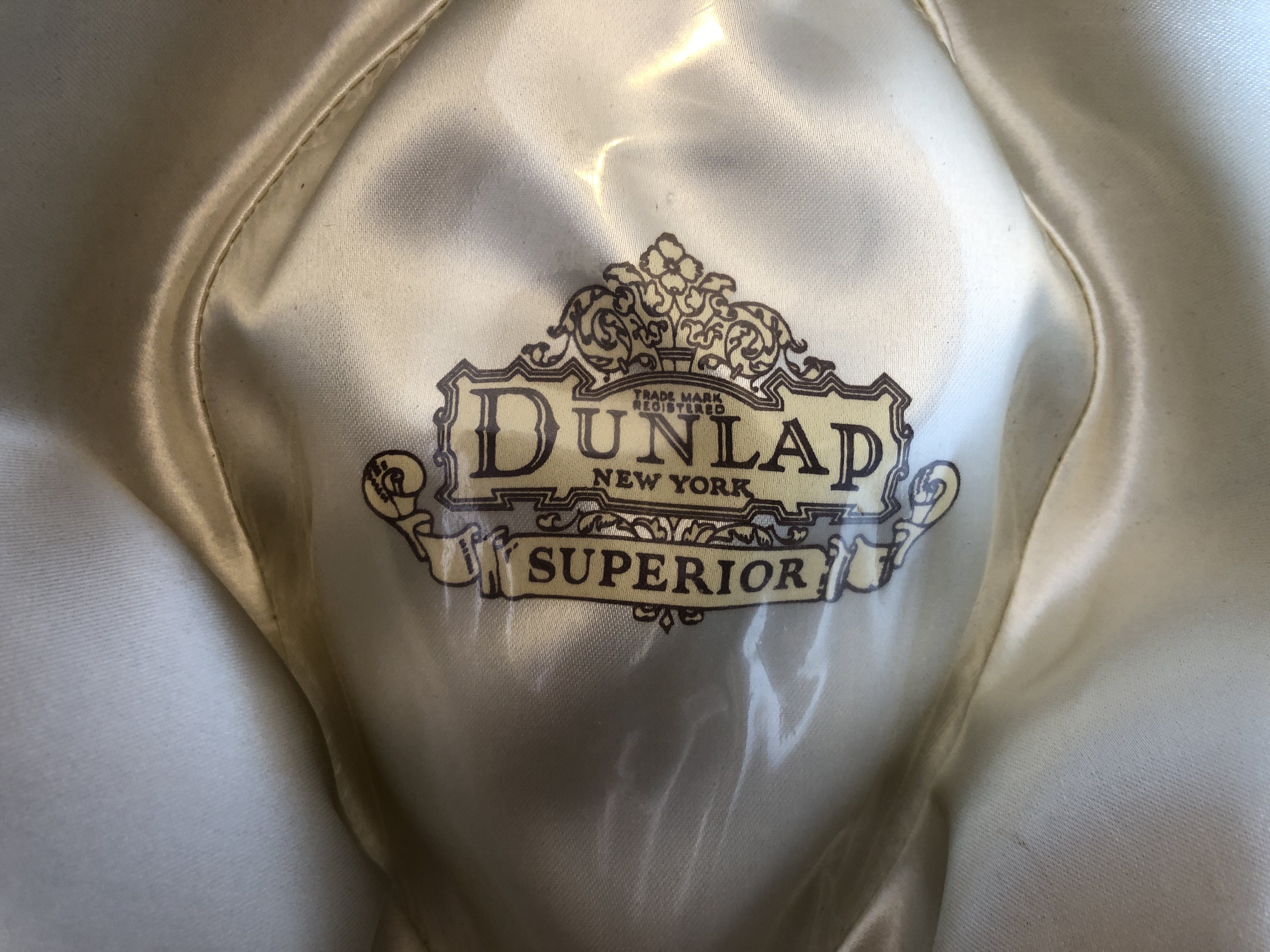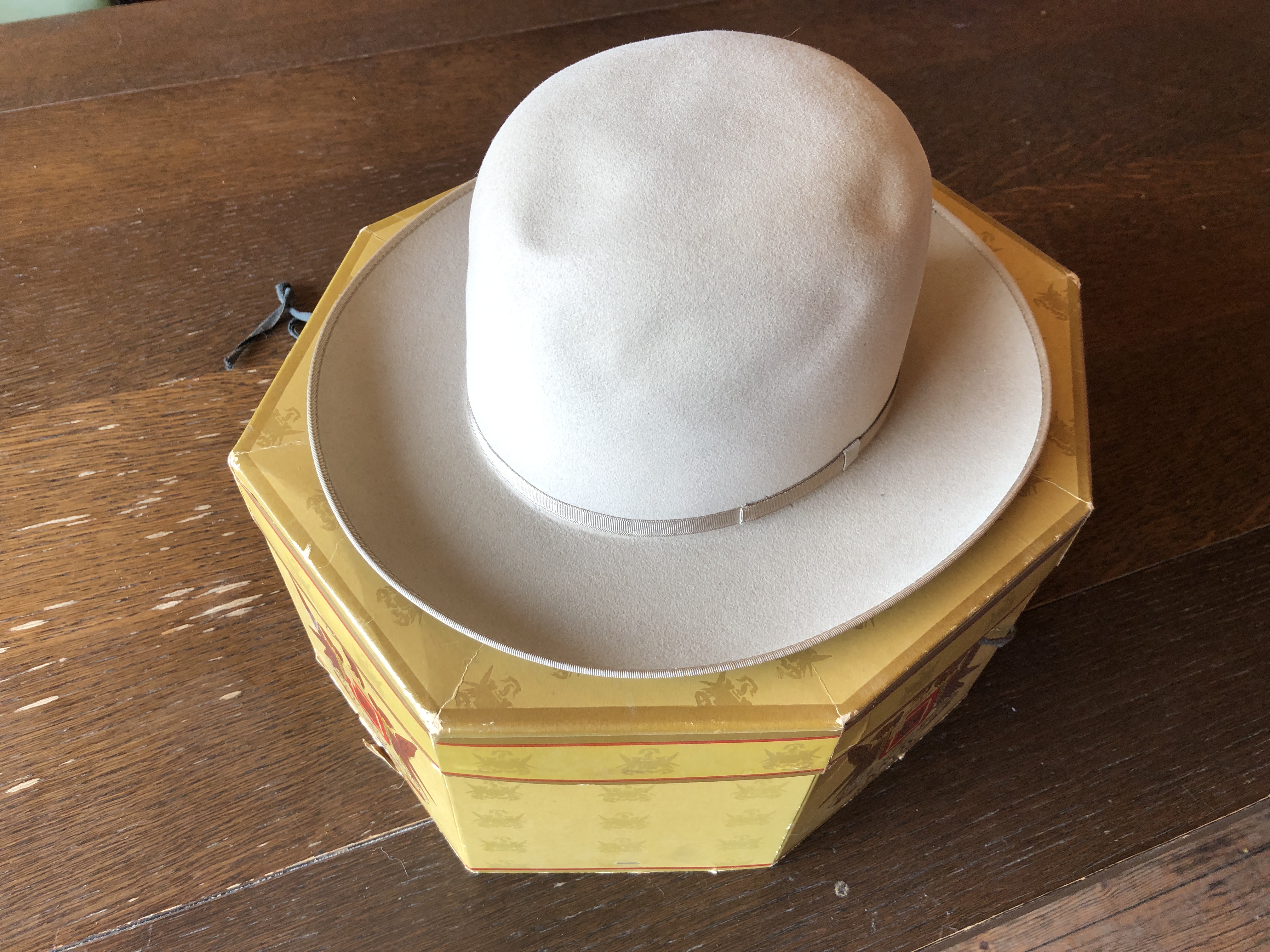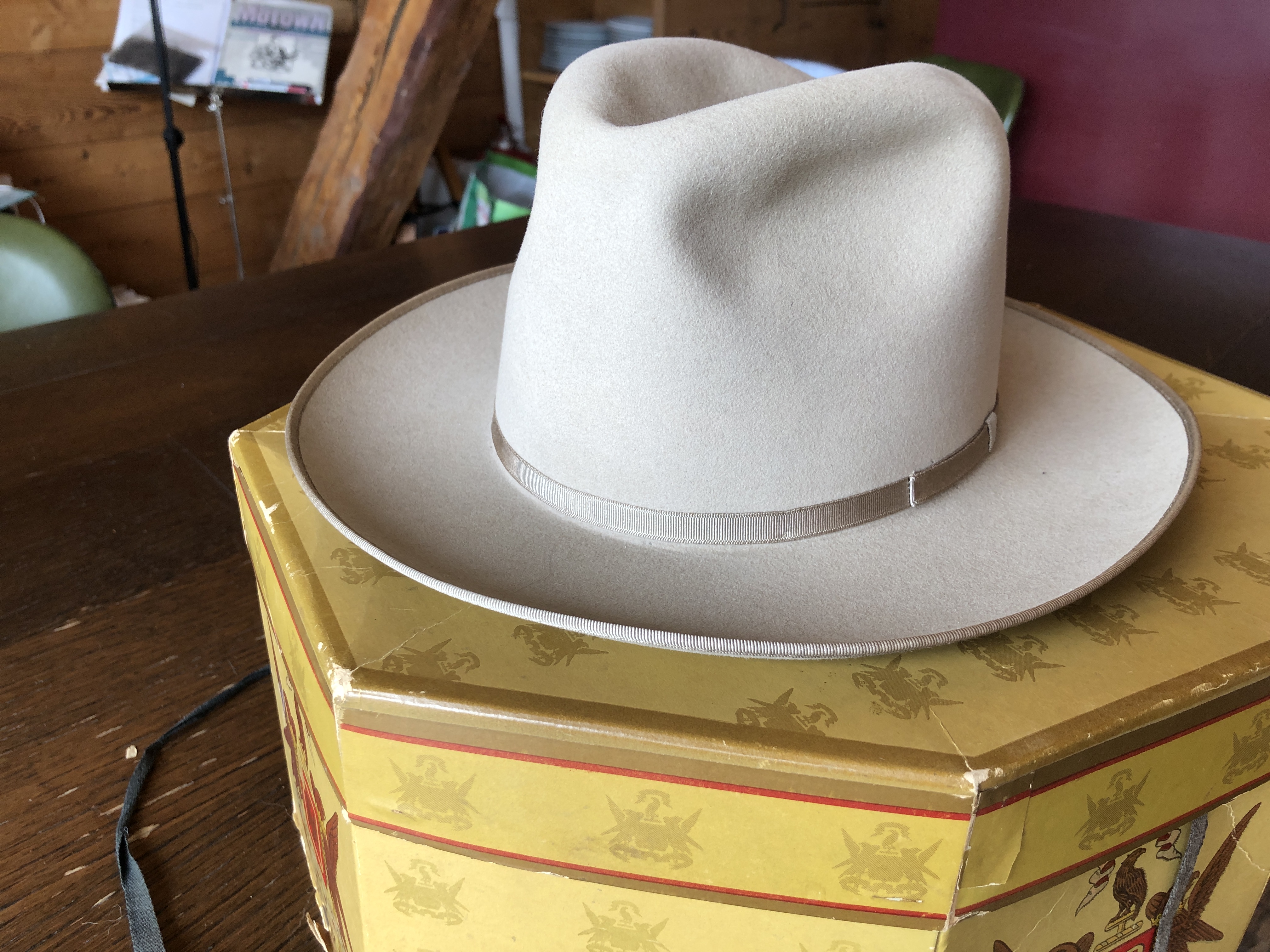 Last edited: