Hello,
Up for grabs is this stunning Al's Leather Straight-Zip Highway Patrol jacket with original detachable mouton collar in excellent condition.
Al's Ventura emerged in the mid-20th century as a trailblazing name in the world of motorcycle culture and fashion. Originating from the sun-soaked streets of California (and head started by an ex-employee at Cal Leather), Al's Ventura embodied the essence of freedom, adventure, and the thrill of the highway. Their signature leather jackets became synonymous with the rebellious spirit of those who roared down the open roads on two wheels.
This Straight Zip Highway Patrol Leather Jacket pays homage to the iconic jackets worn by law enforcement officers and highway patrolmen of the past. It draws inspiration from the classic designs that became symbols of authority and style on the open highways. The jacket's straight zip design, stand-up collar, stitched badge holder, and vintage detailing harken back to an era when the road was both a pathway and a destination.
Crafted with meticulous attention to detail, this Al's Ventura Straight Zip Highway Patrol Leather Jacket represents the pinnacle of craftsmanship. The journey of the leather, from raw material to the finished product, echoes the dedication and skill that Al's Ventura poured into their creations.
All features of the beast of a jacket (quite heavy duty) are in excellent condition - extra heavy duty brass YKK hardware, smooth comfortable rayon lining, mouton collar - all great. The main zipper tape looks like it hardly has wear to it and the jacket overall looks to be extremely minimally worn. It took me a while to accept that this one just isn't a great fit for me, so I must move it on.
Measurements are as follows (and pictured)
Armpit to armpit: 22"
Shoulder to shoulder: 19.25"
Sleeve length taken straight from shoulder seam: 25.5"
Back length from bottom of collar: 24"
Bottom hem (completely uncinched): 19.75"
Price is $400 shipped in the continental U.S. (via Paypal Friends and Family). I'll send this wonderful jacket via USPS priority very quickly. I have bought and sold jackets on this forum before, so I can provide references if needed. Measurements to the best of my ability.
Please do not hesitate to reach out if you have any questions.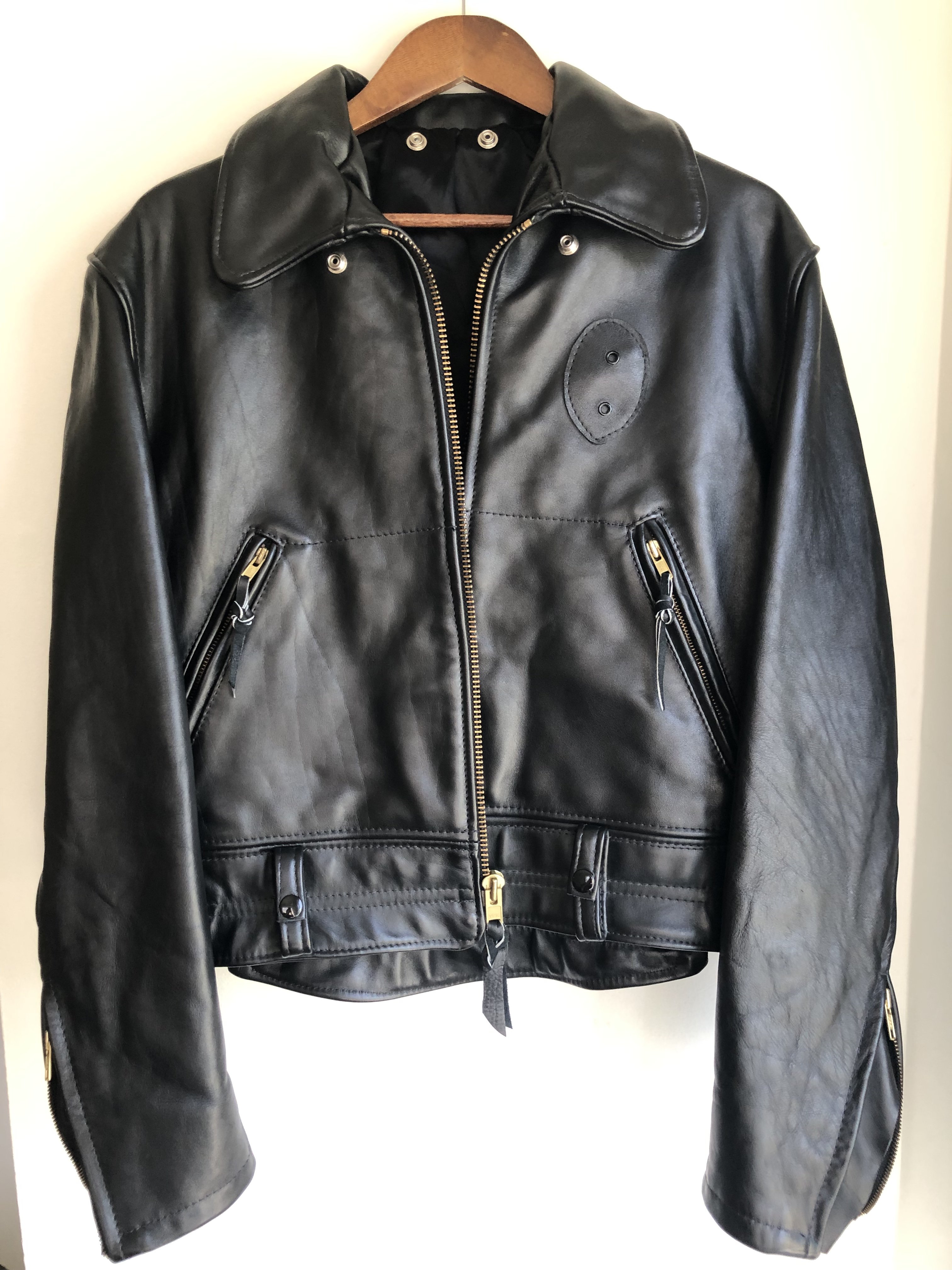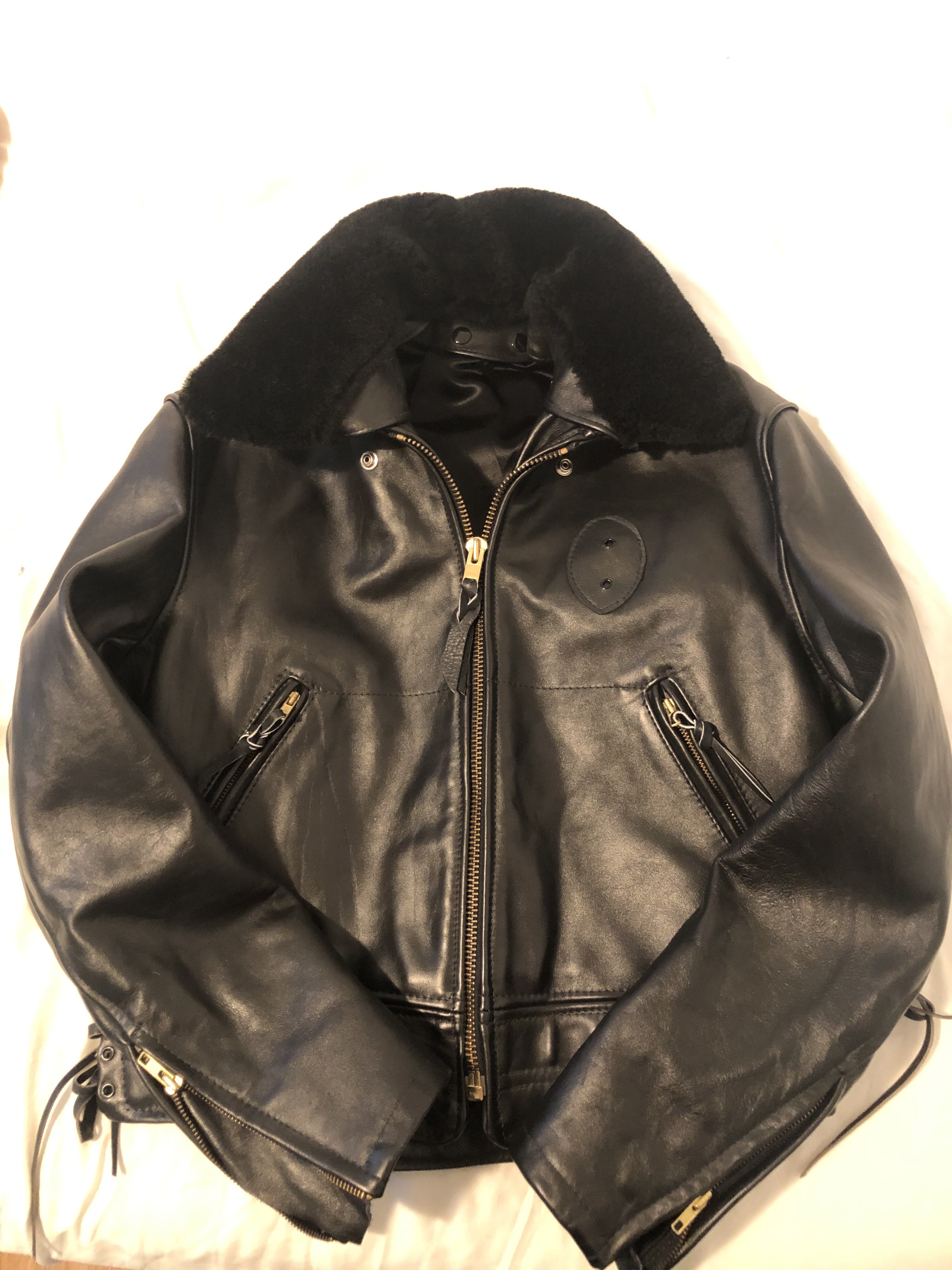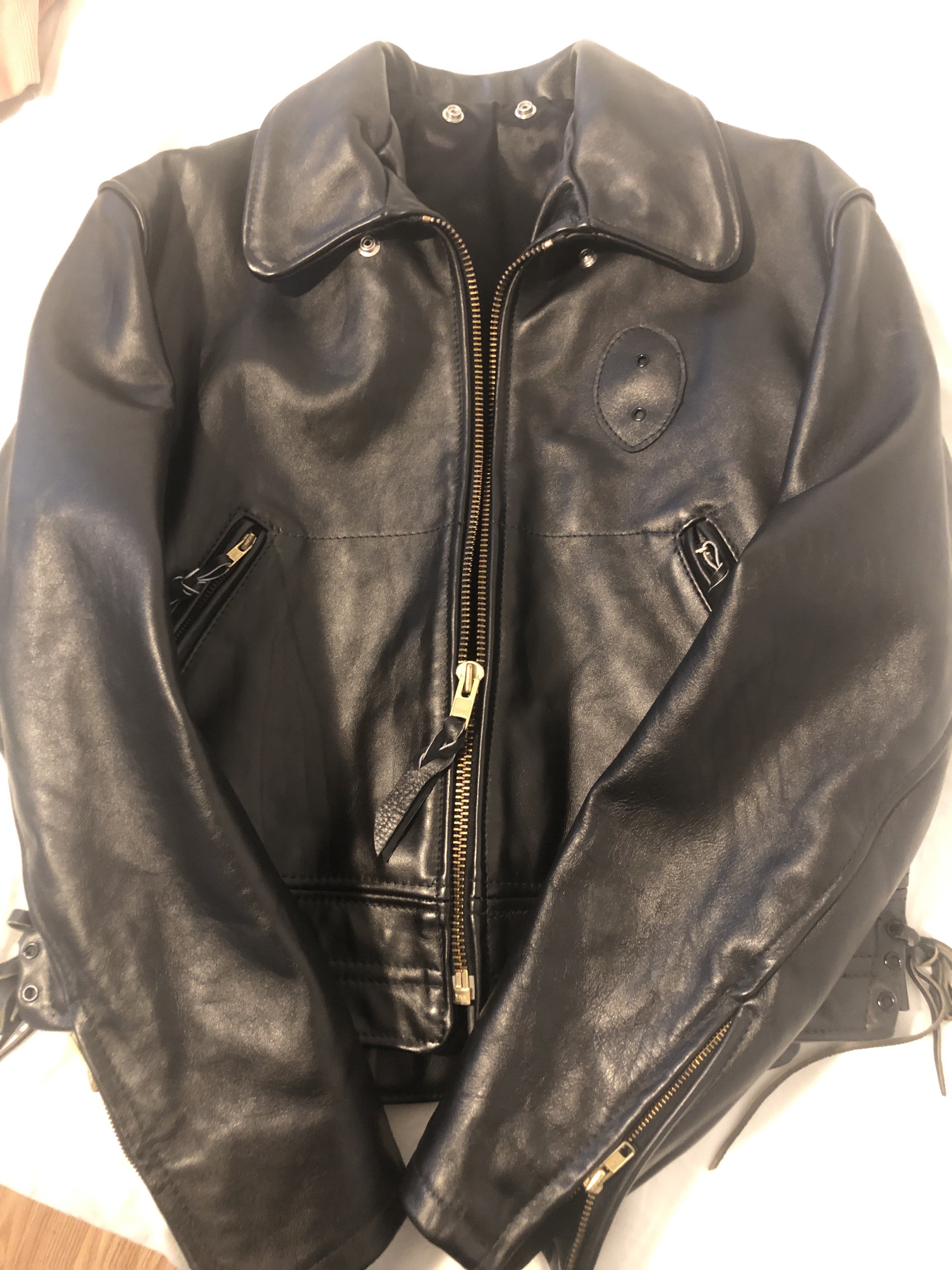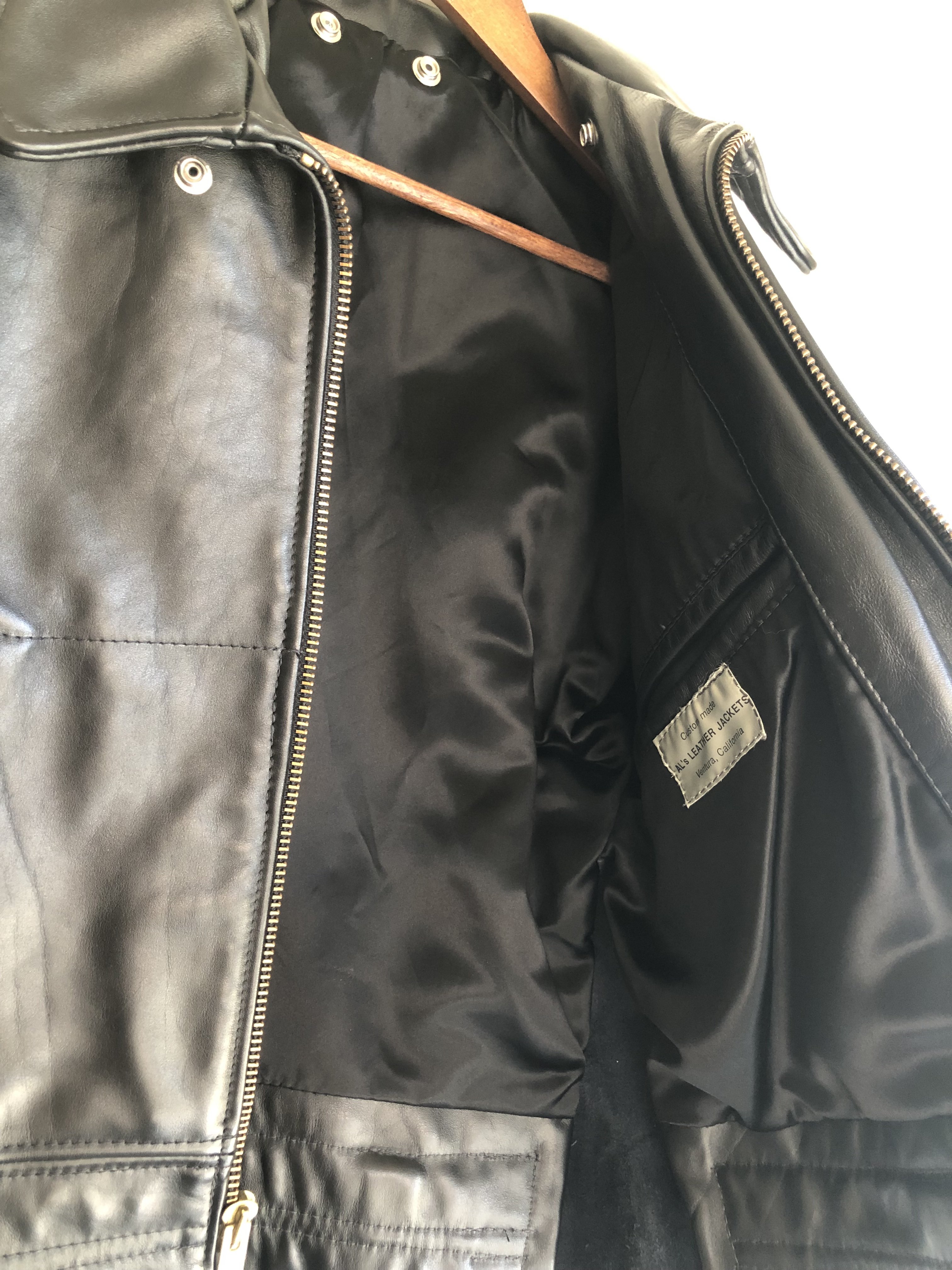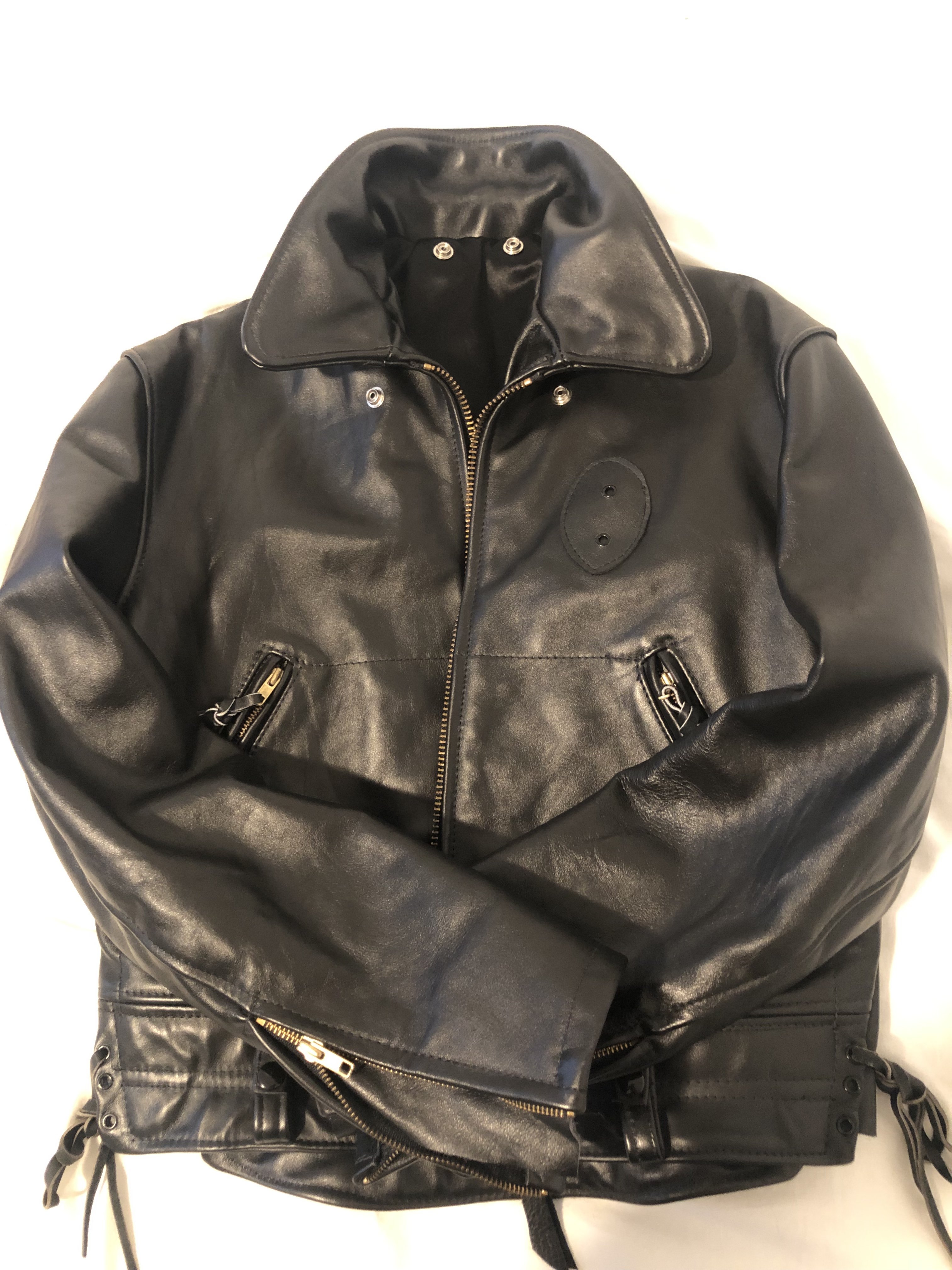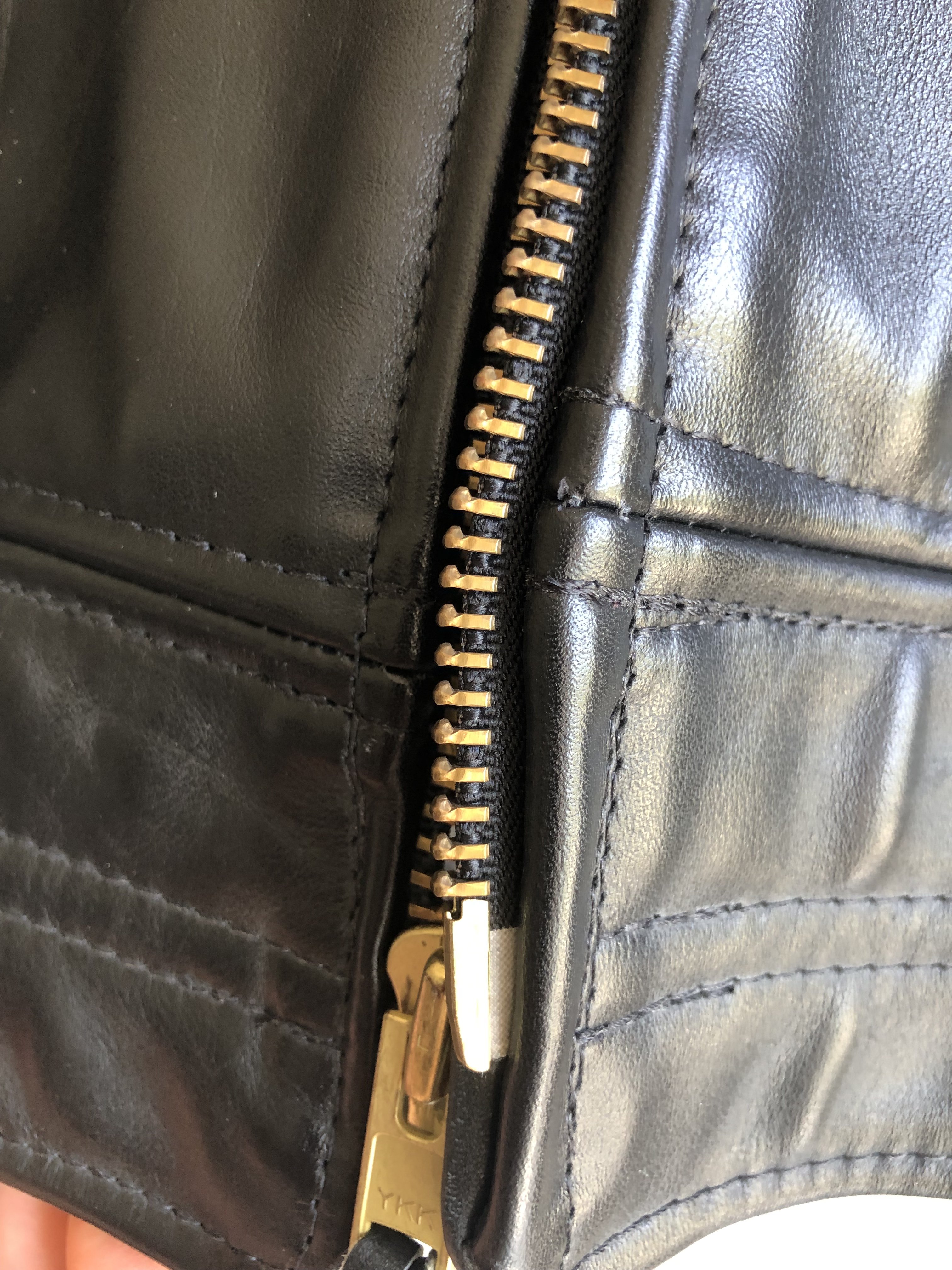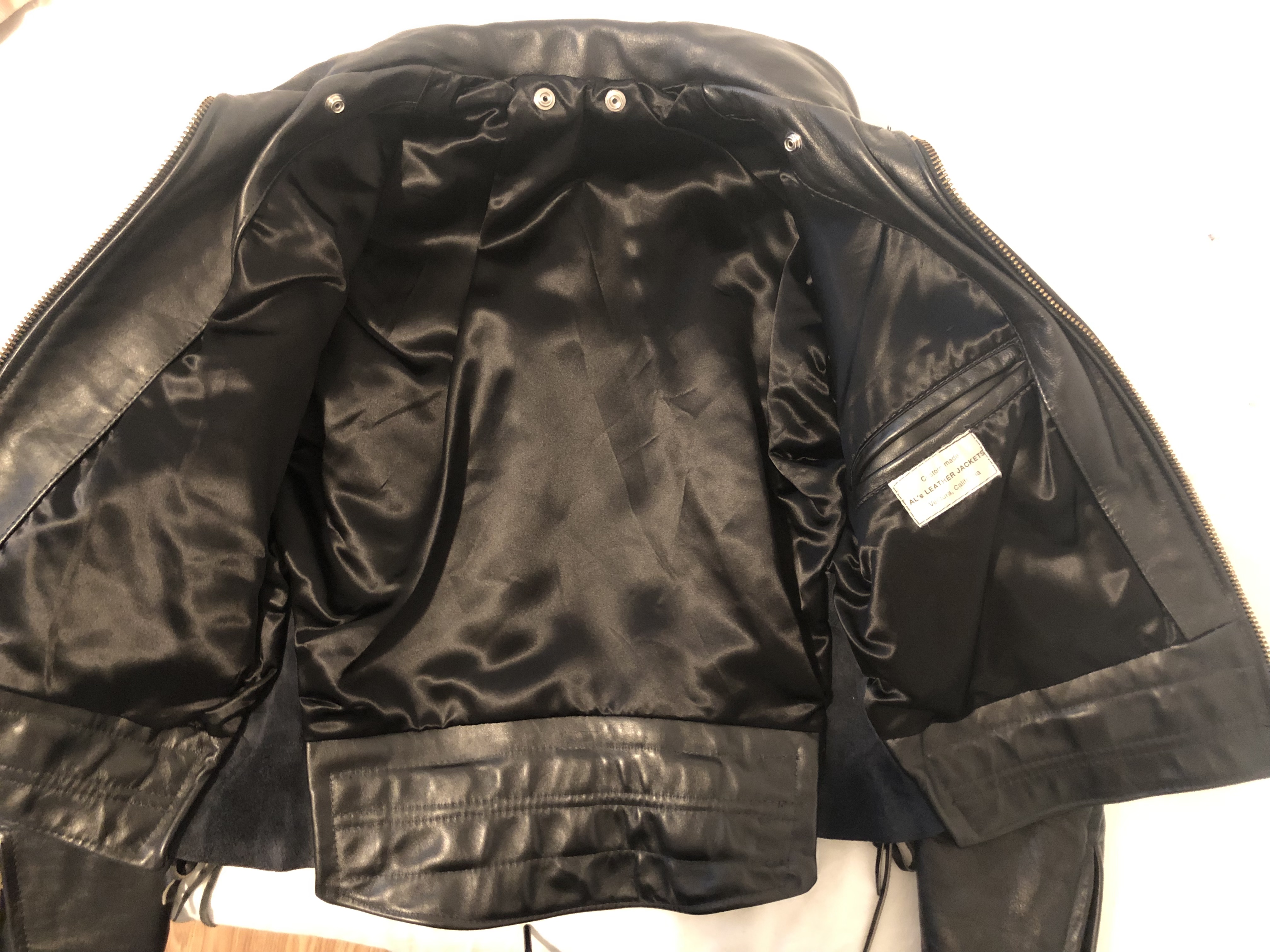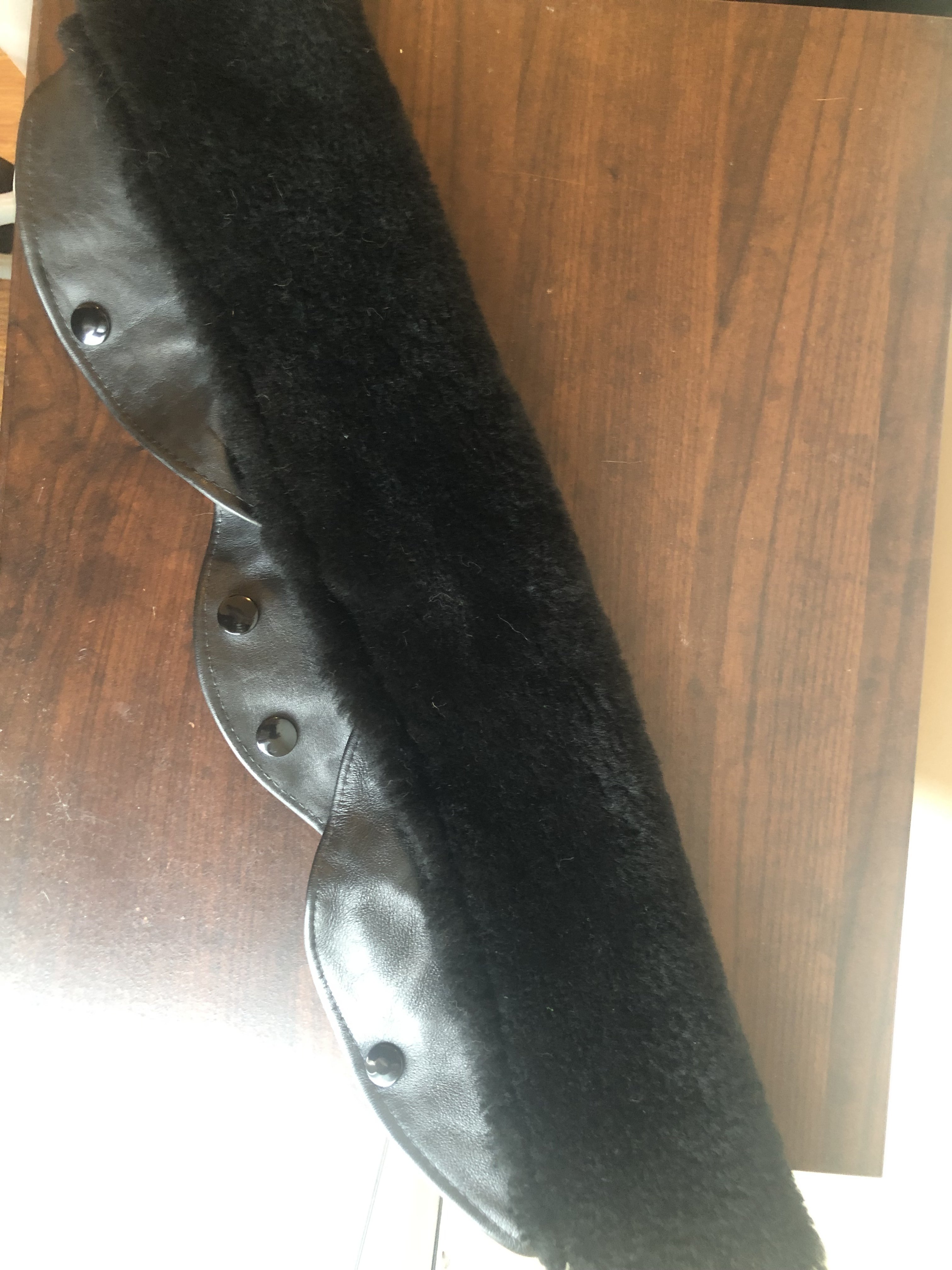 Last edited: