Branded Garments Cross Zip "The Beast" size 48 for sale. Supple very heavy grainy leather. Very good condition
minimum wear. Just some minor arm creases.
Not all Branded Garments are the beast and this thick but this one is
. CHP or Patrol style jacket with belt loops. Just over 7 lbs of soft pliable black leather . Brass hardware zippers and snaps all work fine. Leather is clean with no smells. Thick denim in pockets. 1 small hole on back as seen below. Measurements are
Pit to Pit 25 inches
Arm length 27 inches
Bottom Hem 23
Across Shoulder 22 inch
Back length from bottom collar 28 in
Front Length from shoulder 25 3/4 inch
Weight 7.1 pounds
$200 plus $25 priority shipped to your door USA. Rest of world at cost. Please let me know if you have any questions. Thank You!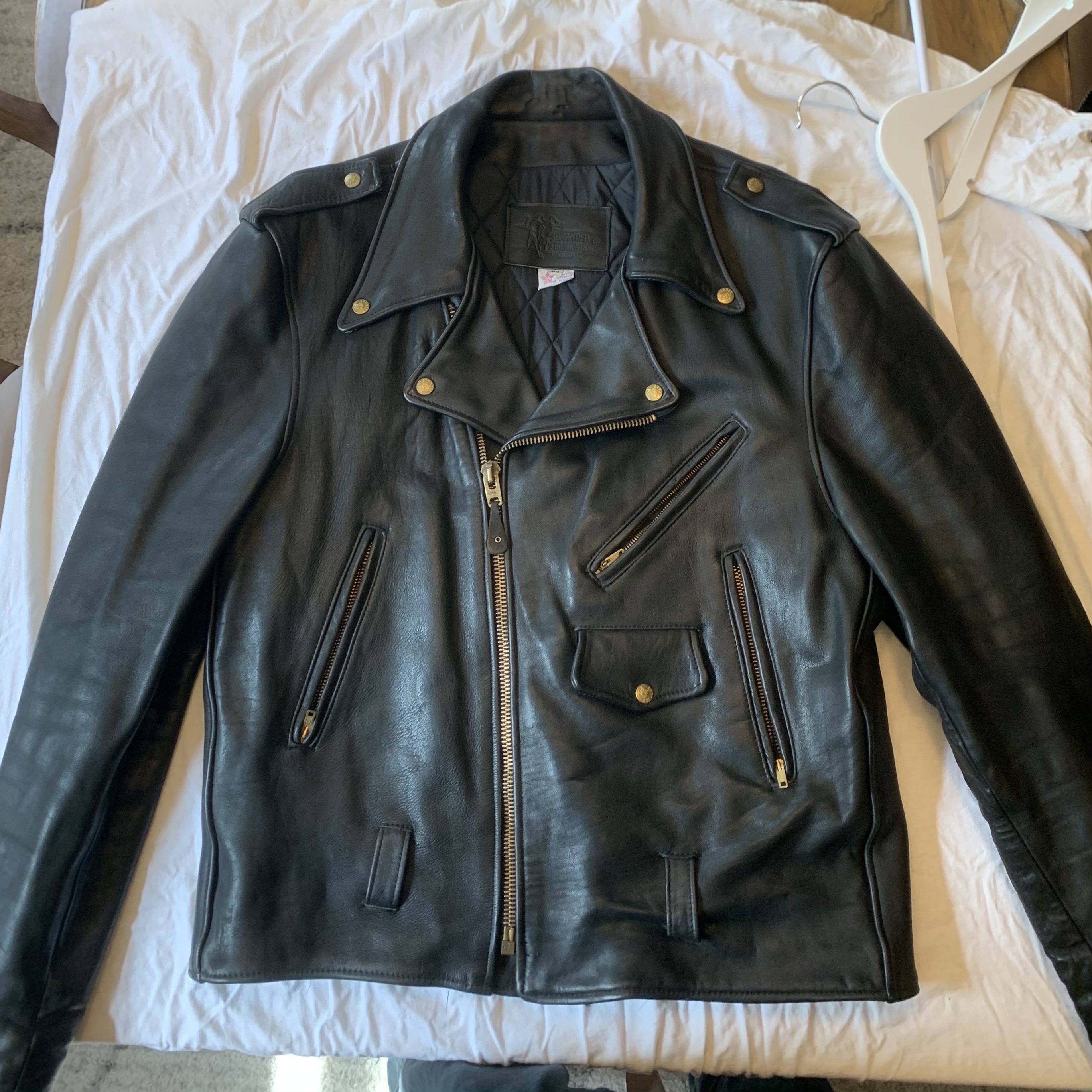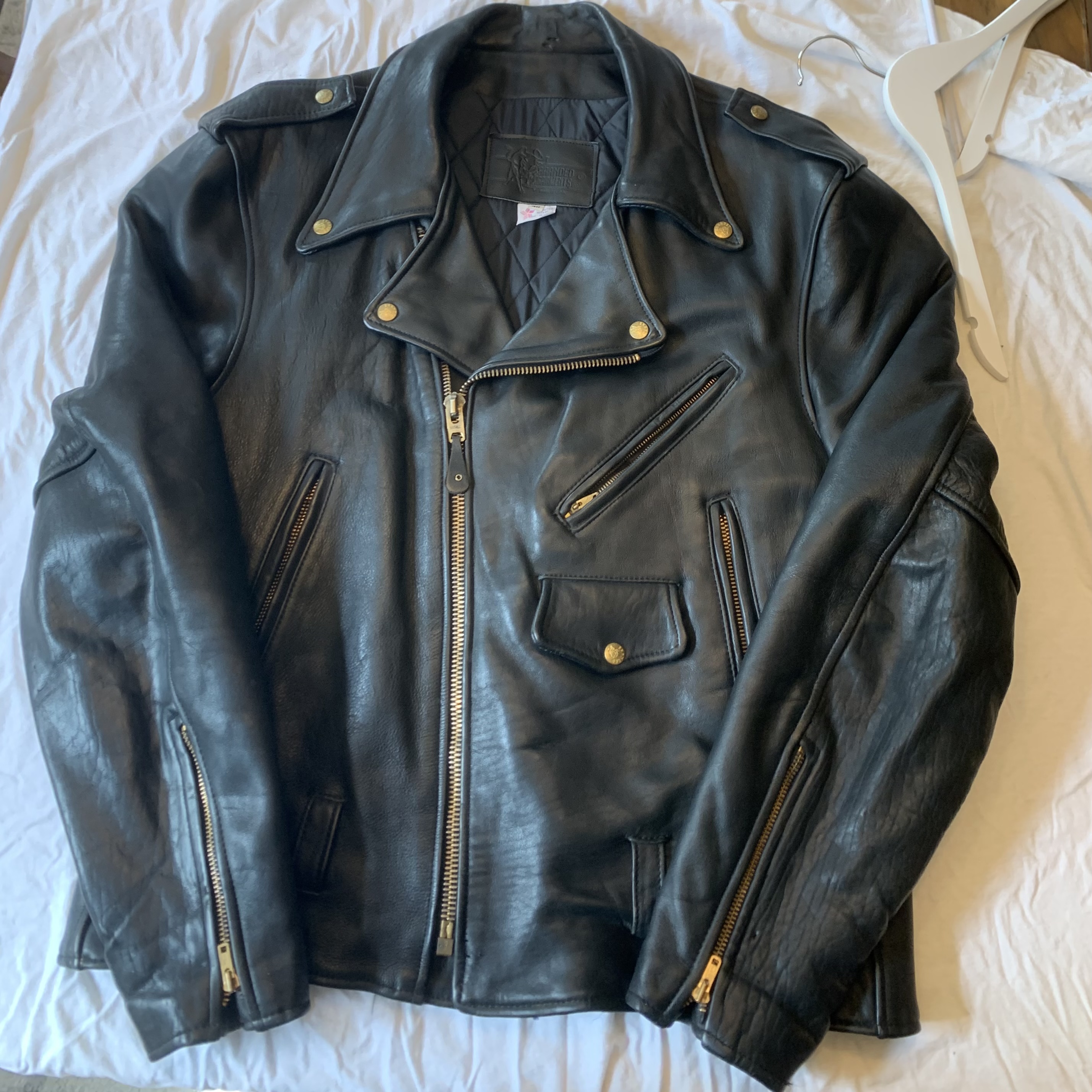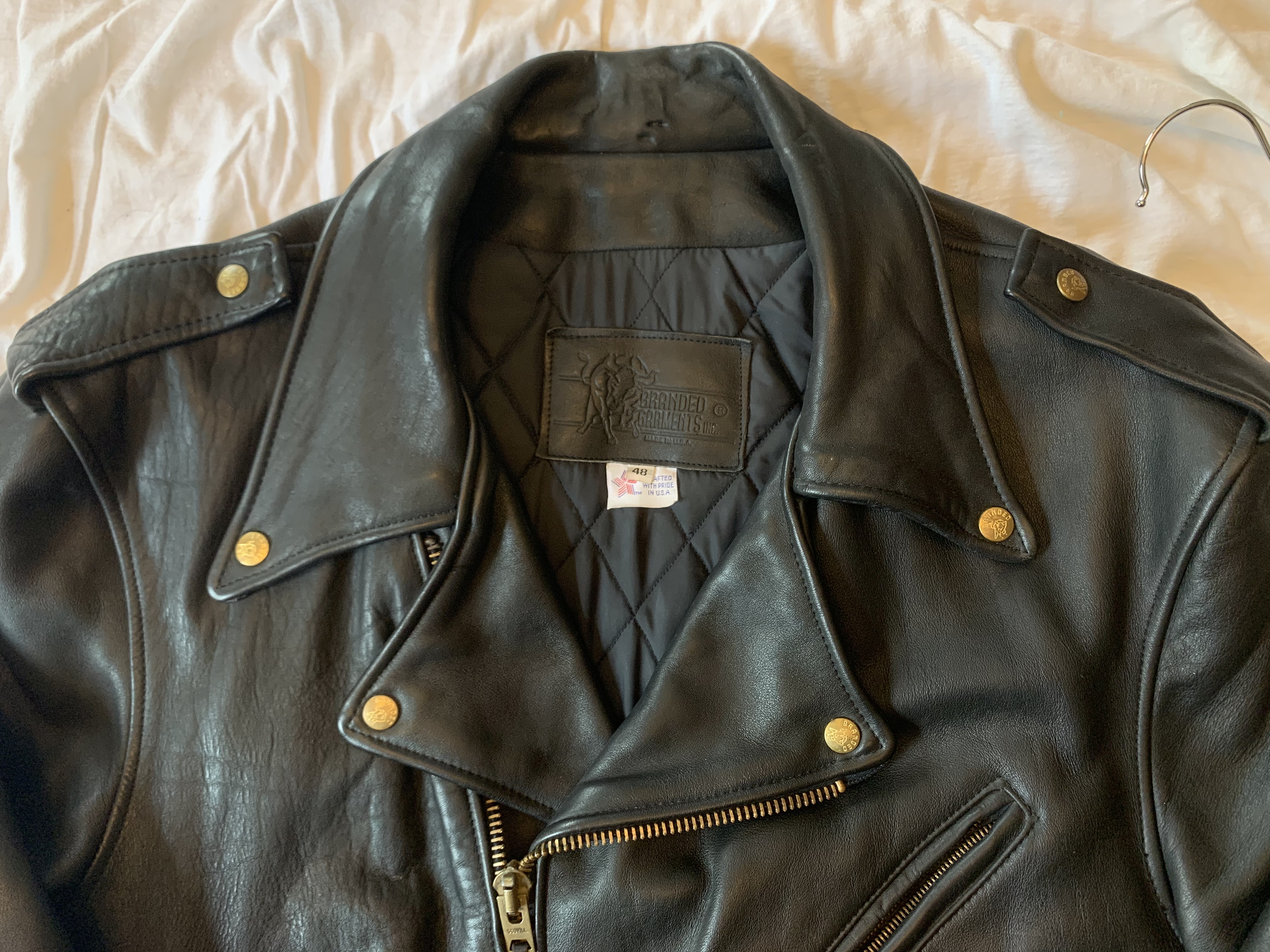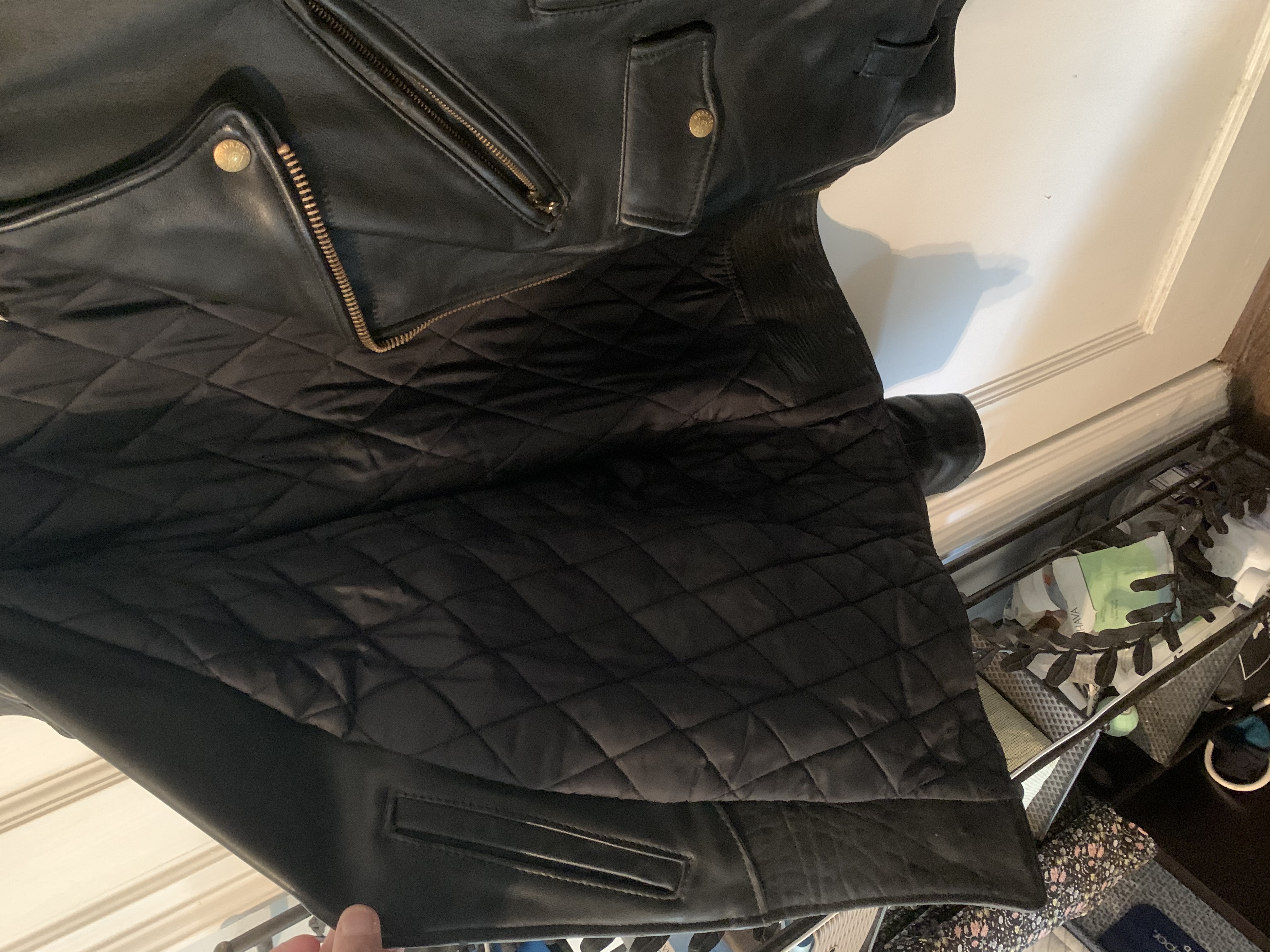 Last edited: