I thought this might be of interest to those of you who like 'golden age' style tailoring. This is a very 1940s esque suit from one of the most well regarded Savile Row tailors. The equivalent price of a new suit from Chittleborough and Morgan today is £5000.
------
This is an incredible piece of tailoring by one of the most well respected houses on the Row. Both Joe Morgan and Roy Chittleborough learned their craft alongside the legendary Tommy Nutter and Edward Sexton. This suit bears all the hallmarks of the classic, bold, British style the house is known for.
Double breasted jacket, cut with wide peak lapels
High armholes for a sharp look
Navy blue medium weight wool cloth with a faint pinstripe. Made by H Lesser & Sons.
Dual vents at the rear
Shoulders are canvassed; relatively soft near the centre, but with built up canvassing near the sleevehead. These have a strong, classic look (no 80s styling here, dont worry!).
Double flapped pockets
Function cuffs (bottom two buttons only)
Genuine horn buttons
Navy blue interior lining
Trousers are double pleated, with twin buttoned pockets at the rear, a zip fly, belt loops and turn-ups/cuffs at the hem.
Plenty of fabric left on trouser waist to let out if required.
Approx Measurements; fully bespoke so check carefully. No returns for items which don't fit - thanks.
Jacket:
Across chest pit to pit approx 24 inches
Across buttoned waist at middle button 23 inches
Back length base of collar to hem 31 inches
Sleeve length from shoulder 26 inches
Across shoulders 19.5 inches
Trousers:
Hem width 9 inches
Across waist 18 inches - plenty of fabric left to let out if needed
Inseam 29 inches - can remove turn-ups and extra material under hem to lengthen.
Condition: This suit is still in great used condition and will have plenty more years of wear left. The quality of construction and finishing is simply exquisite and amongst the best I have seen, even amongst Savile Row tailors. There are a few things worth noting. On the left sleeve, near the inside hem there are two nicks in the fabric. These aren't that visible when being worn and could be repaired by a good tailor. There are a few patches of the lining where the lining is a little 'puckered', as seen in one of the photos. Again, nobody will be able to see this. Finally at the corner of one of the trouser pockets, the join in the fabric has come undone. This can be fixed by a tailor.
PRICE: Asking £200 from Loungers. Free shipping for those located in the UK. Please see this eBay listing if you prefer to purchase that way and for a full description and additional photos:
https://www.ebay.co.uk/itm/254400907969?ssPageName=STRK:MESELX:IT&_trksid=p3984.m1555.l2649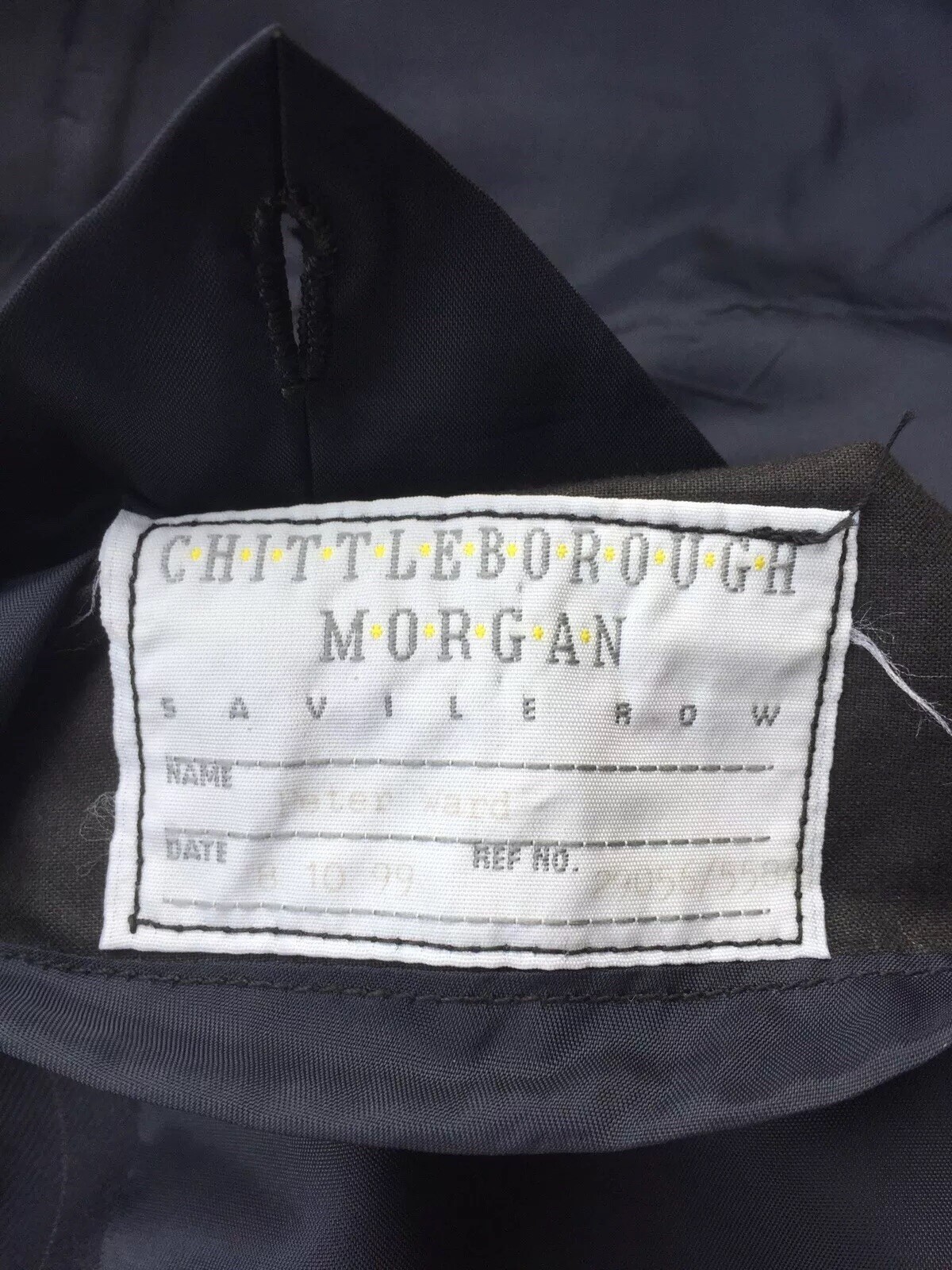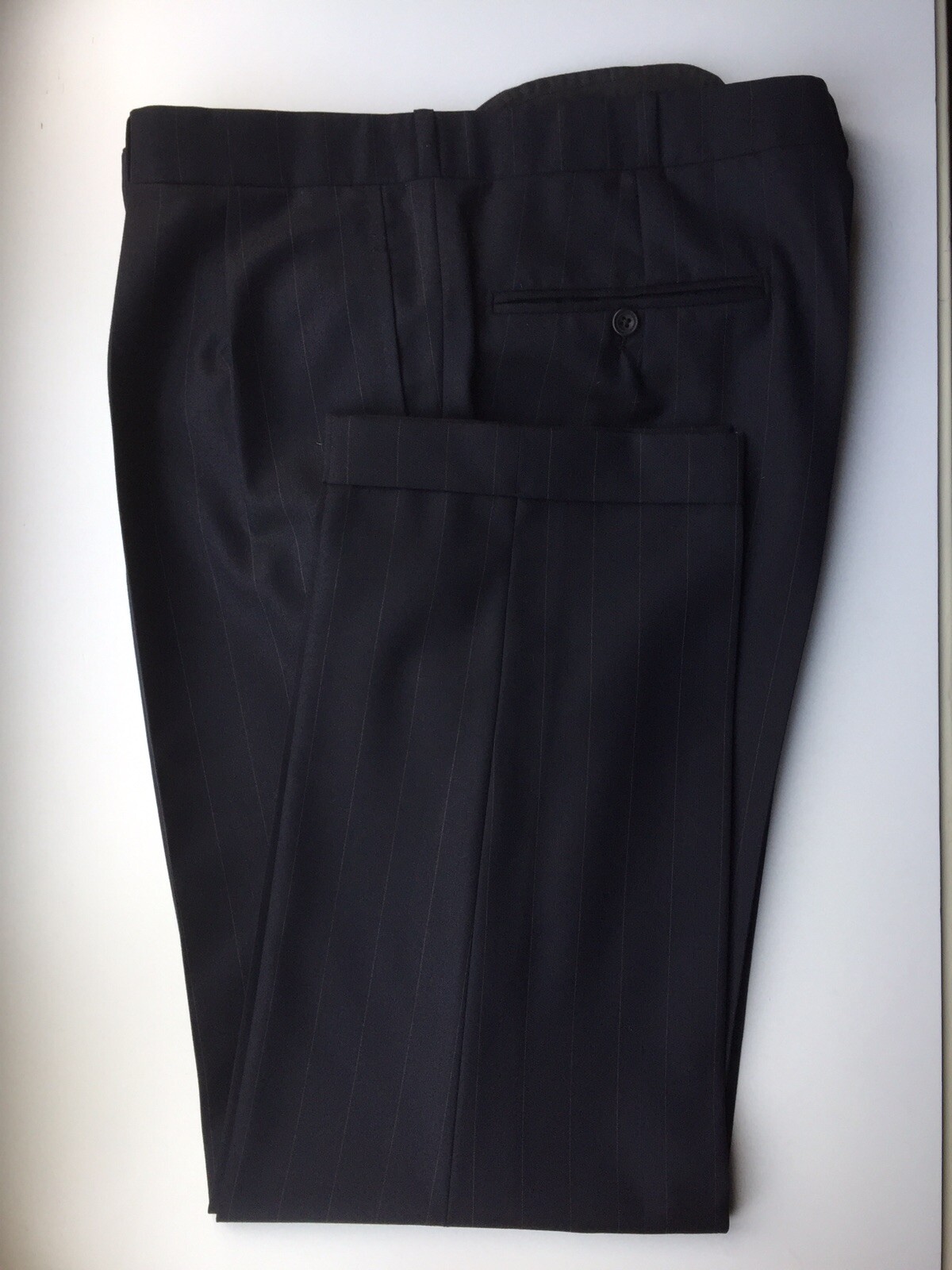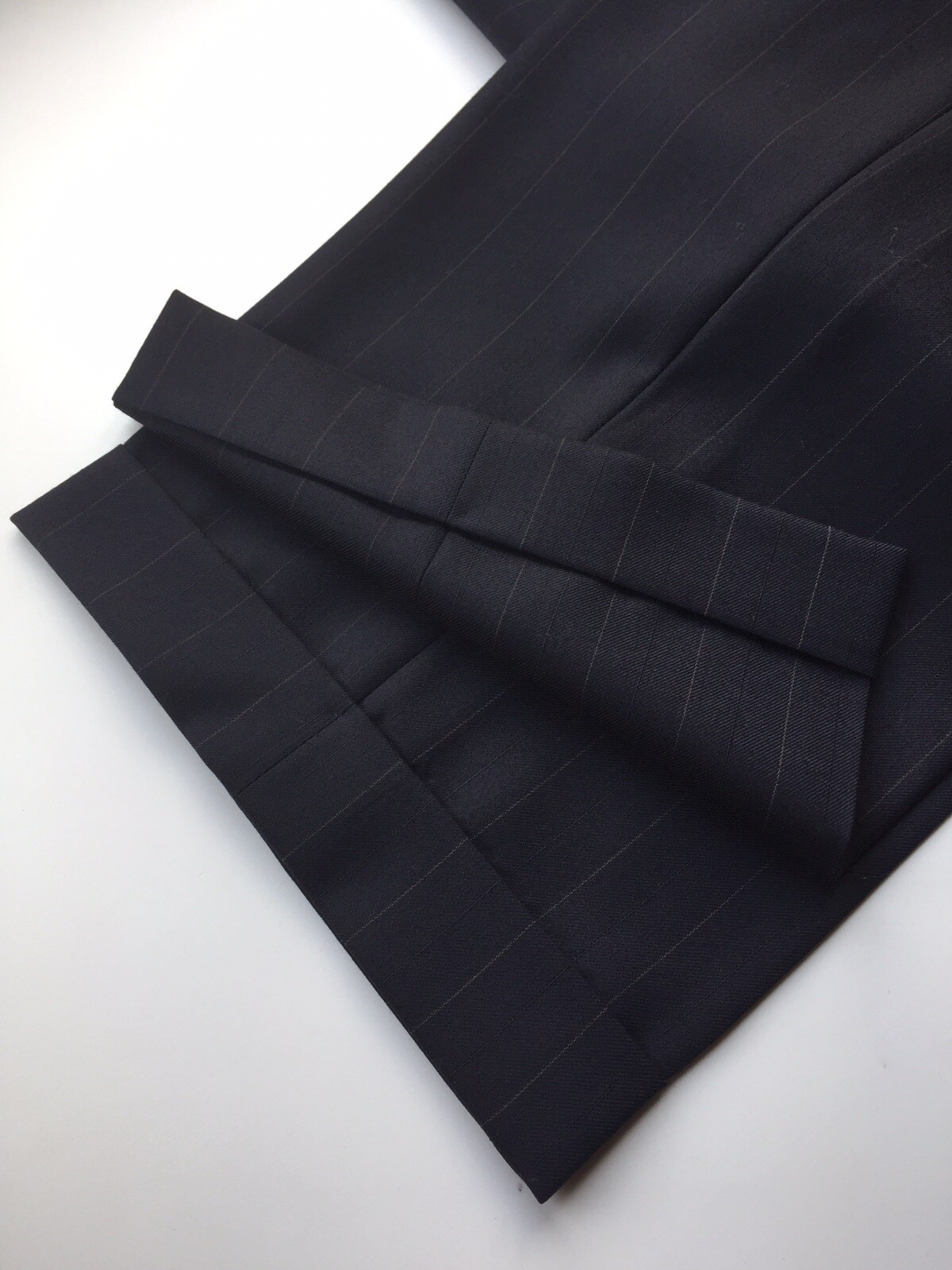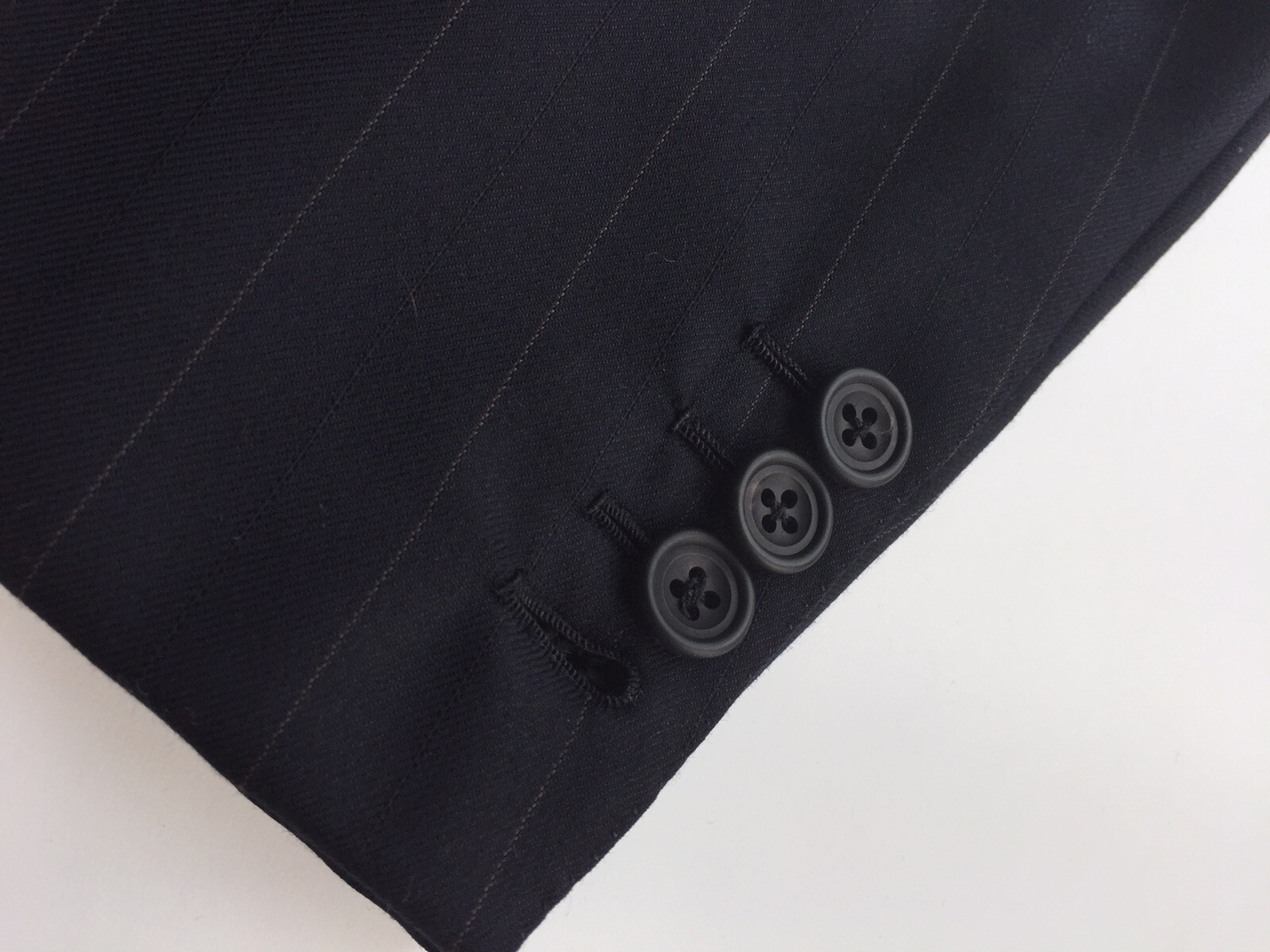 Last edited: