Up for grabs is this Lost Worlds Easy Ryder Cafe Racer (tagged 46, customized measurements and pictures below). For those who aren't familiar, Lost Worlds is a small NYC-based manufacturer founded and still run by Stuart Clurman. They produce some of the world's finest leather jackets (many reproductions of iconic jackets which are, incidentally, probably constructed to a higher degree than the originals). Each of their jackets is a masterpiece - Lost Worlds prides itself on some of the world's absolute finest leathers, and they meticulously use NOS hardware in order to stay as close as possible to the original jackets from which they are designed after.
This is the Easy Ryder Cafe Racer- Lost Worlds' best selling jacket, according to their website. The collarless modern style popularized by such as Peter Fonda in Easy Rider and Steve McQueen racing motorcycles in the 1960s. This jacket is an absolute beast - the heaviest jacket I have yet to handle by far (this guy is going to cost a pretty penny to even ship it). Features the 4oz plus heavyweight Lost Worlds Chrome-tanned horsehide leather from their own tannery. Absolute craftsmanship approaching art - this is a purchase for a lifetime (or a few).
Features of this iconic jacket:
Ultra heavy-weight chrome-tanned horsehide leather
100% pure flight satin nylon lining
NOS brass Talon zip
100% cotton drill interlining
Antique brass hang chain.
And more.
Please note: this jacket has had professional modification following its original production, hence the shorter length. I've included detailed photos of the area, and all appear well done. Absolutely no functionality of the jacket is affected.
This jacket has been well looked after - quite minimal wear to the leather, zips work incredibly well and are good and strong, lining excellent, even a great smell to the jacket. Priced to move at $500 shipped in the continental U.S. (Paypal Friends and Family). Jacket will be quickly sent out via USPS. I have bought and sold jackets via this forum. Please reach out if you have any questions.
Measurements:
Armpit to armpit: 24"
Shoulder to shoulder: 20.5"
Sleeve length taken straight from shoulder seam: 25.5"
Bottom hem: 18.75"
Back Length from bottom of collar to hem: 23"
Front drop: 1.25"
Please allow a small discrepancy due to human error.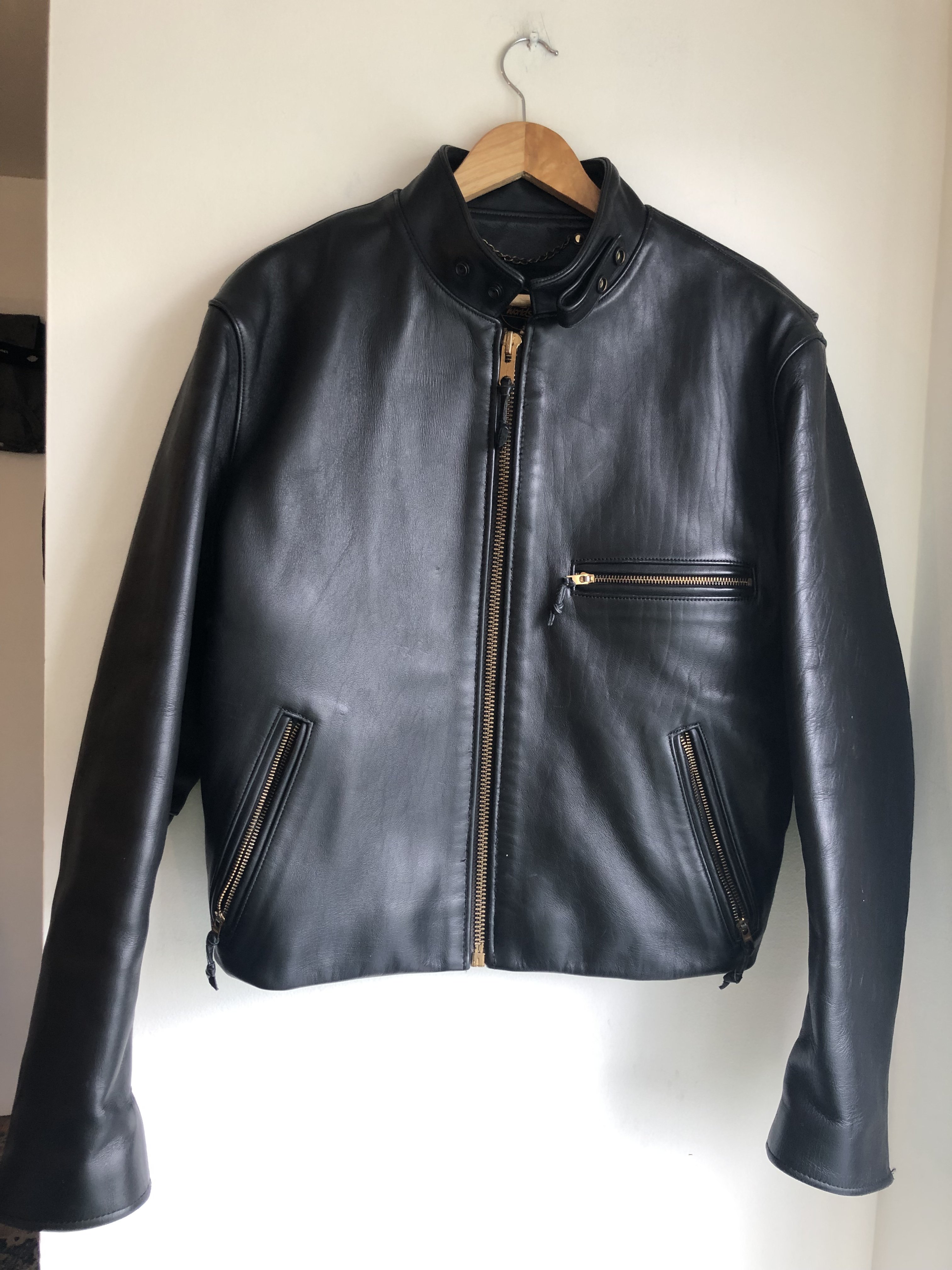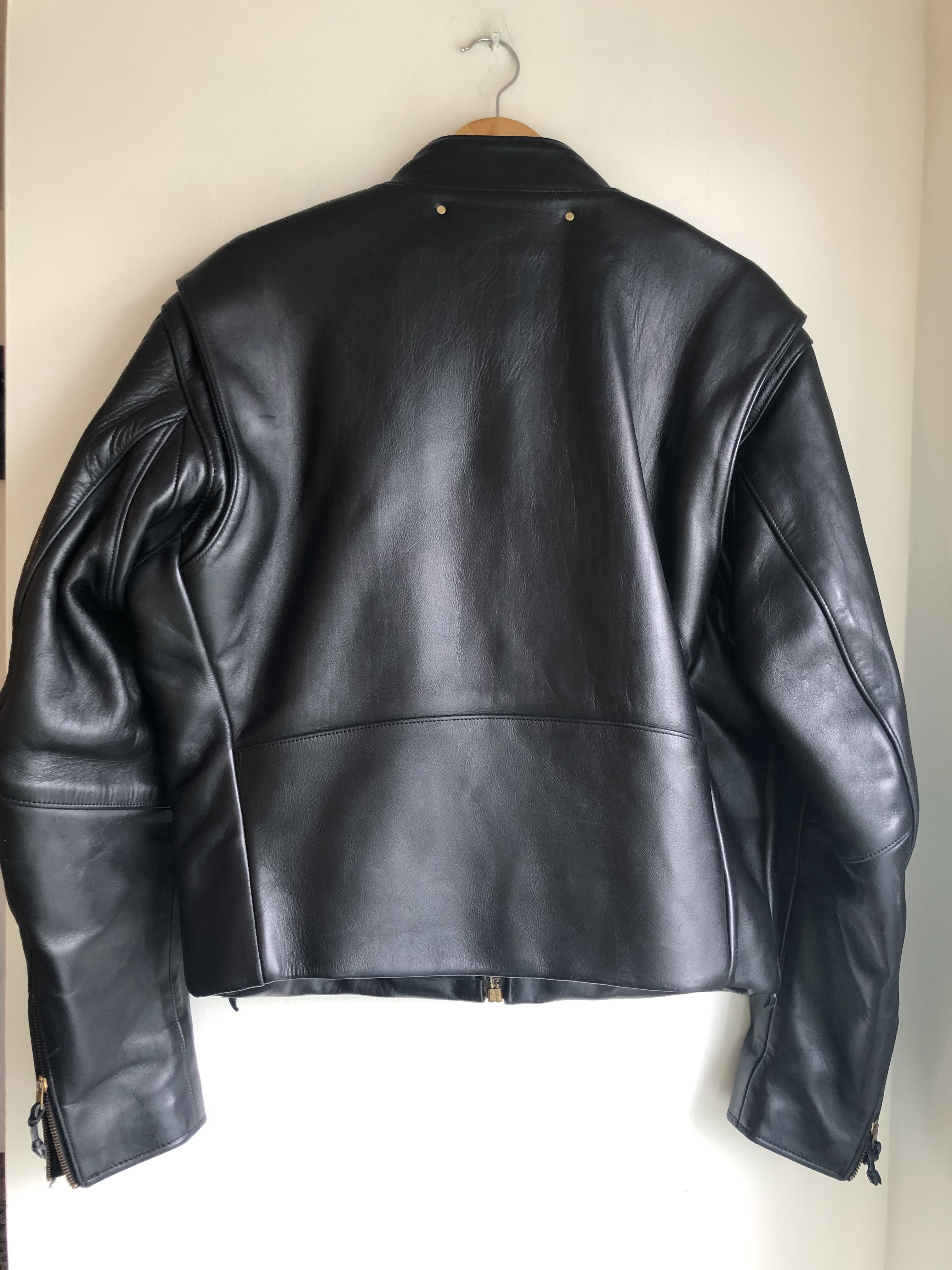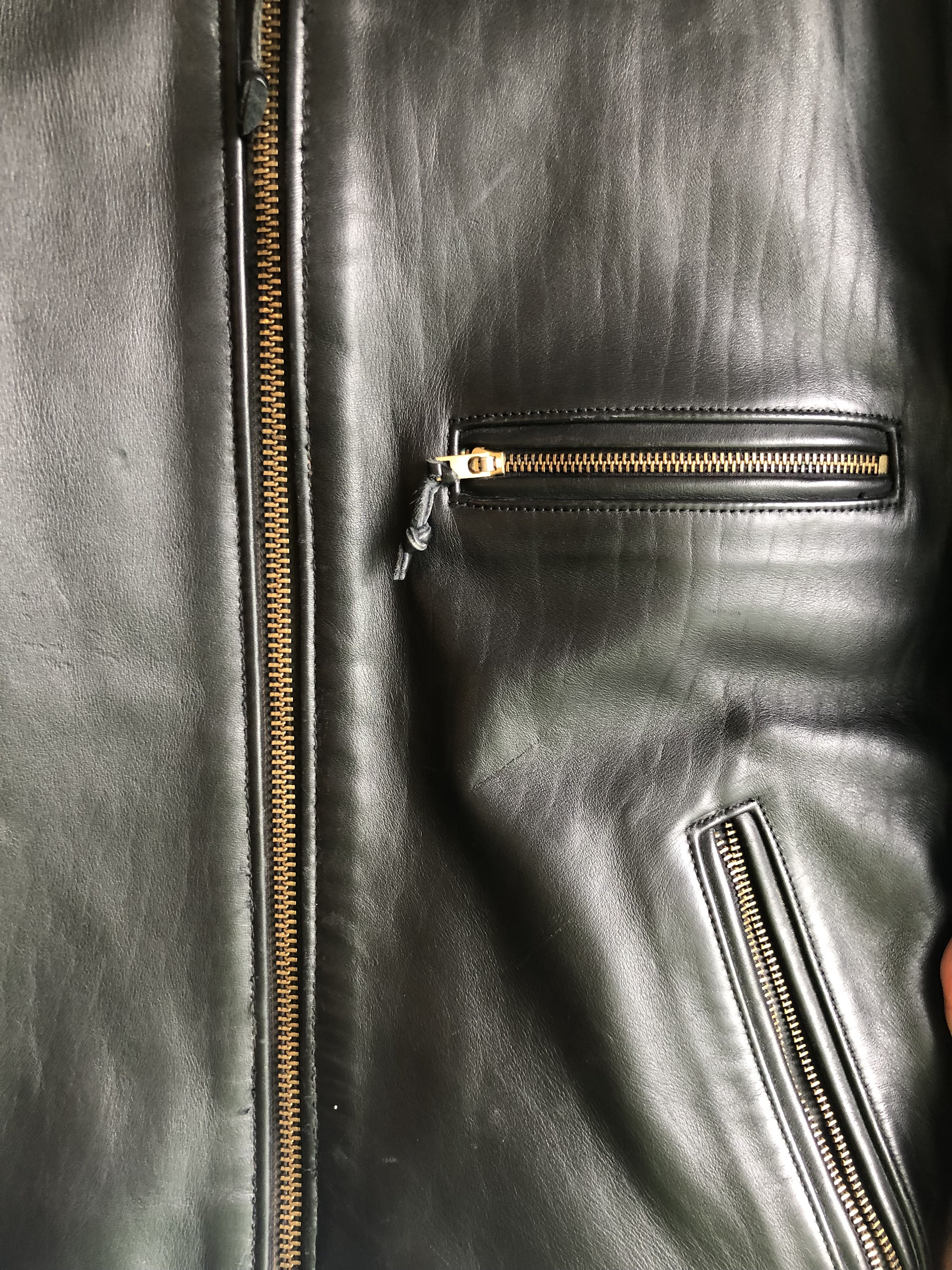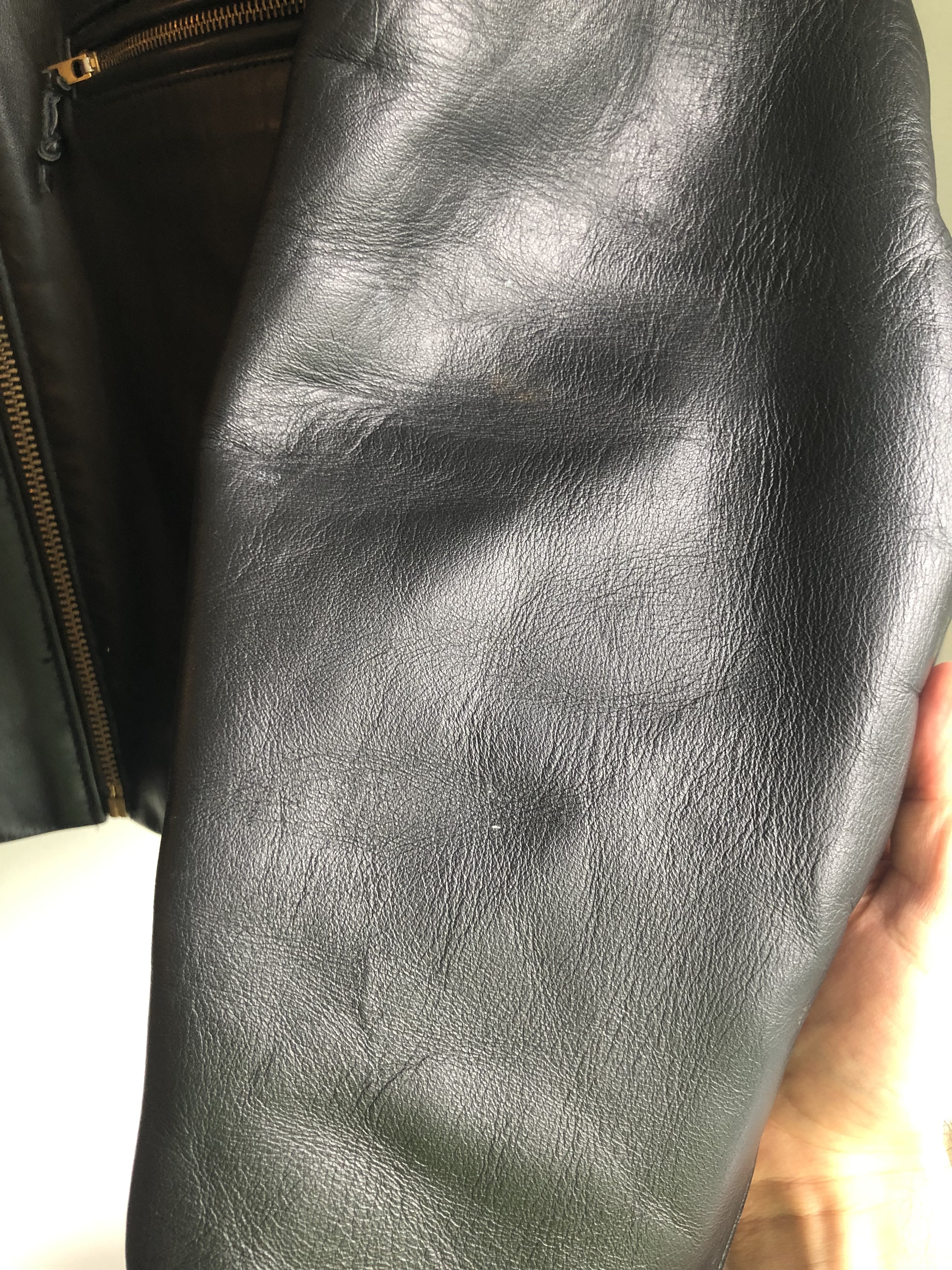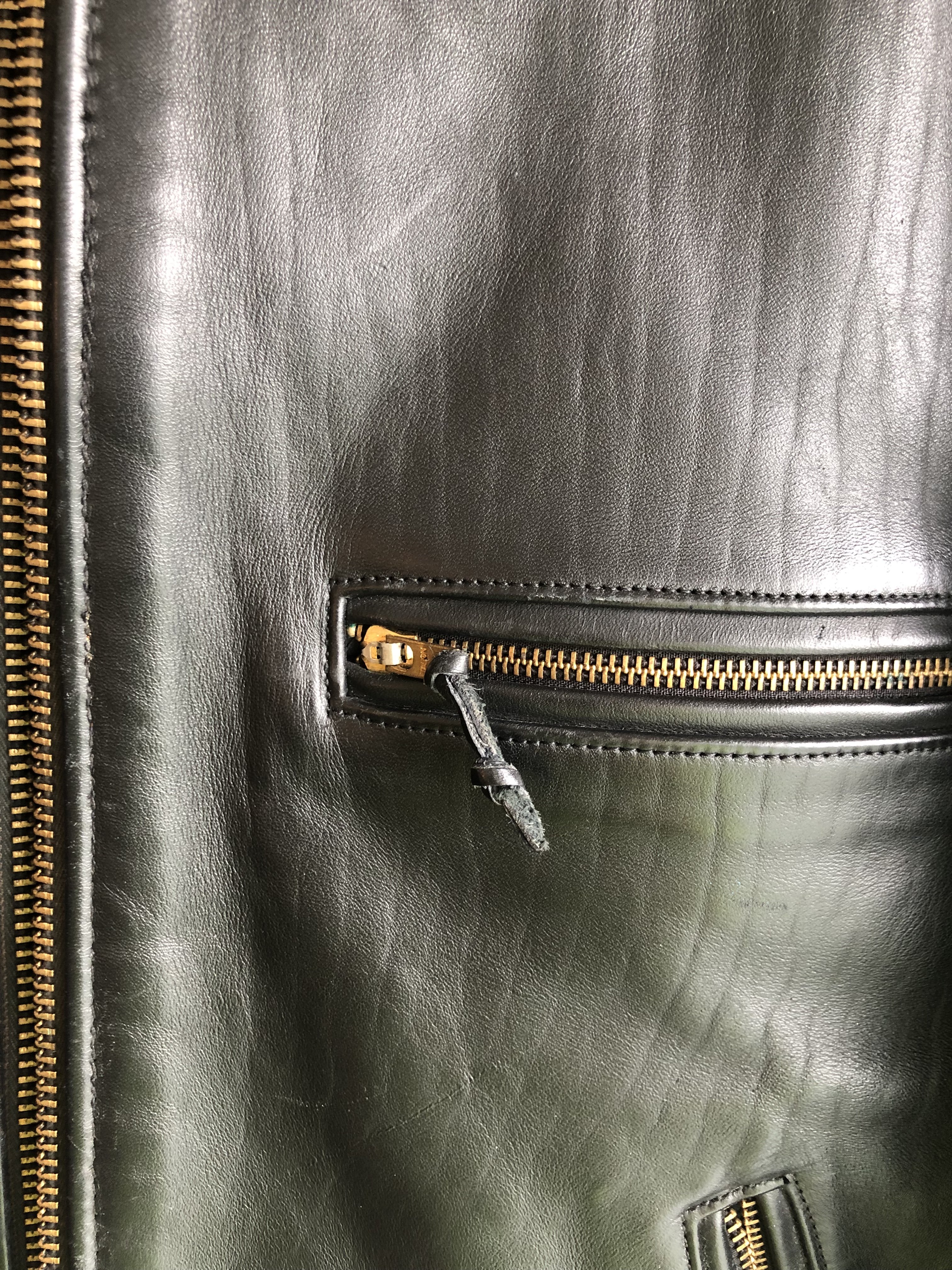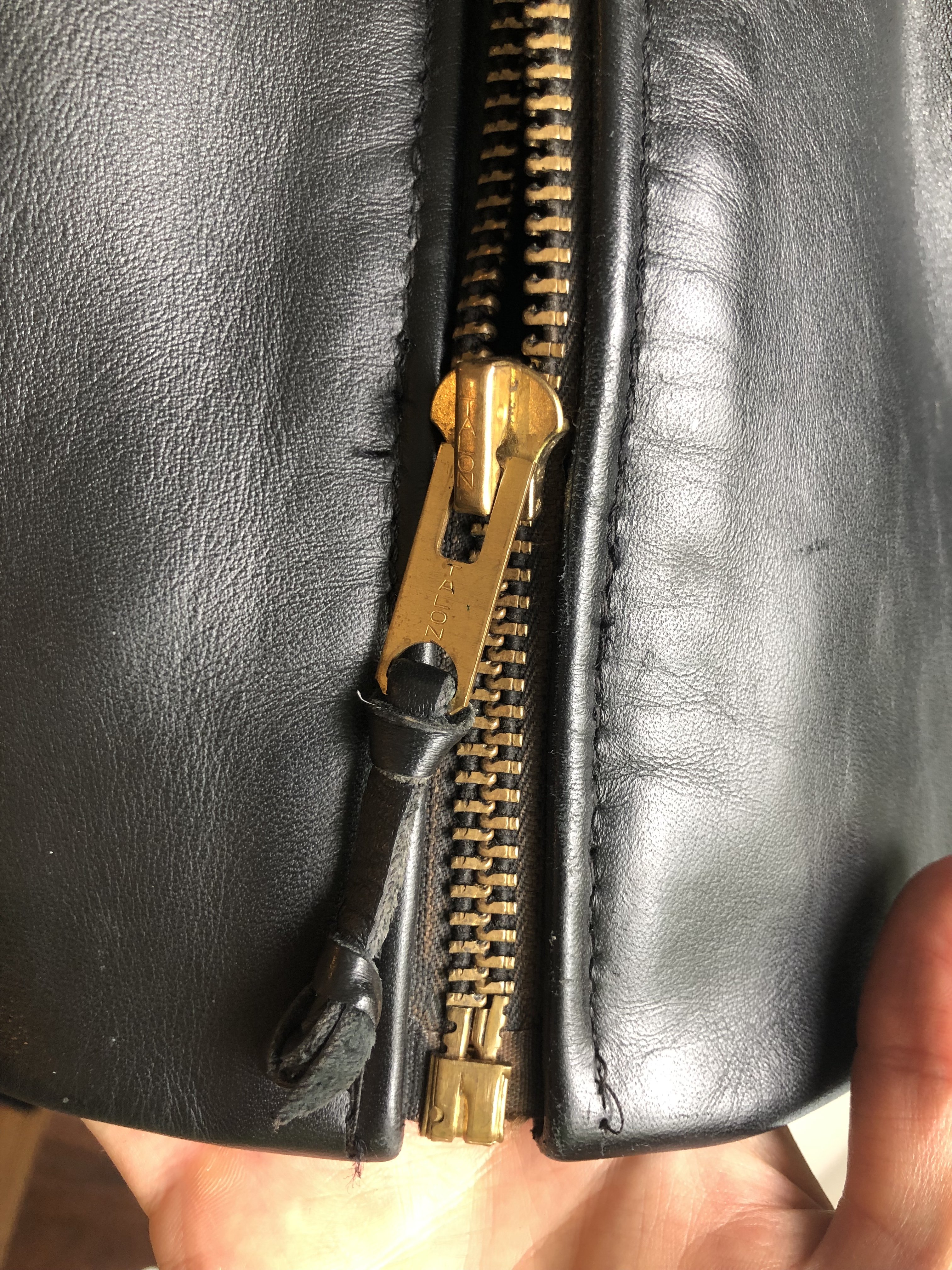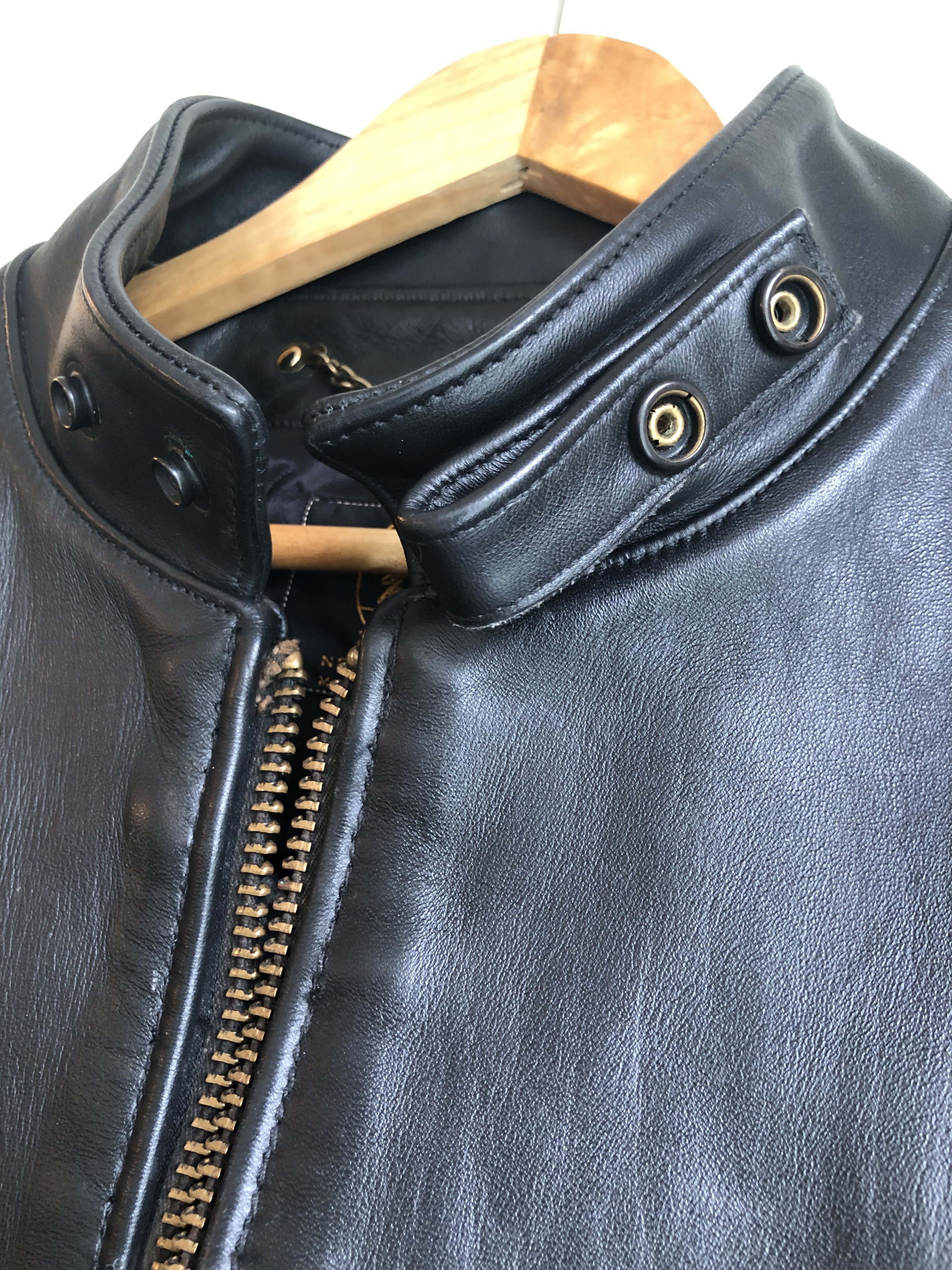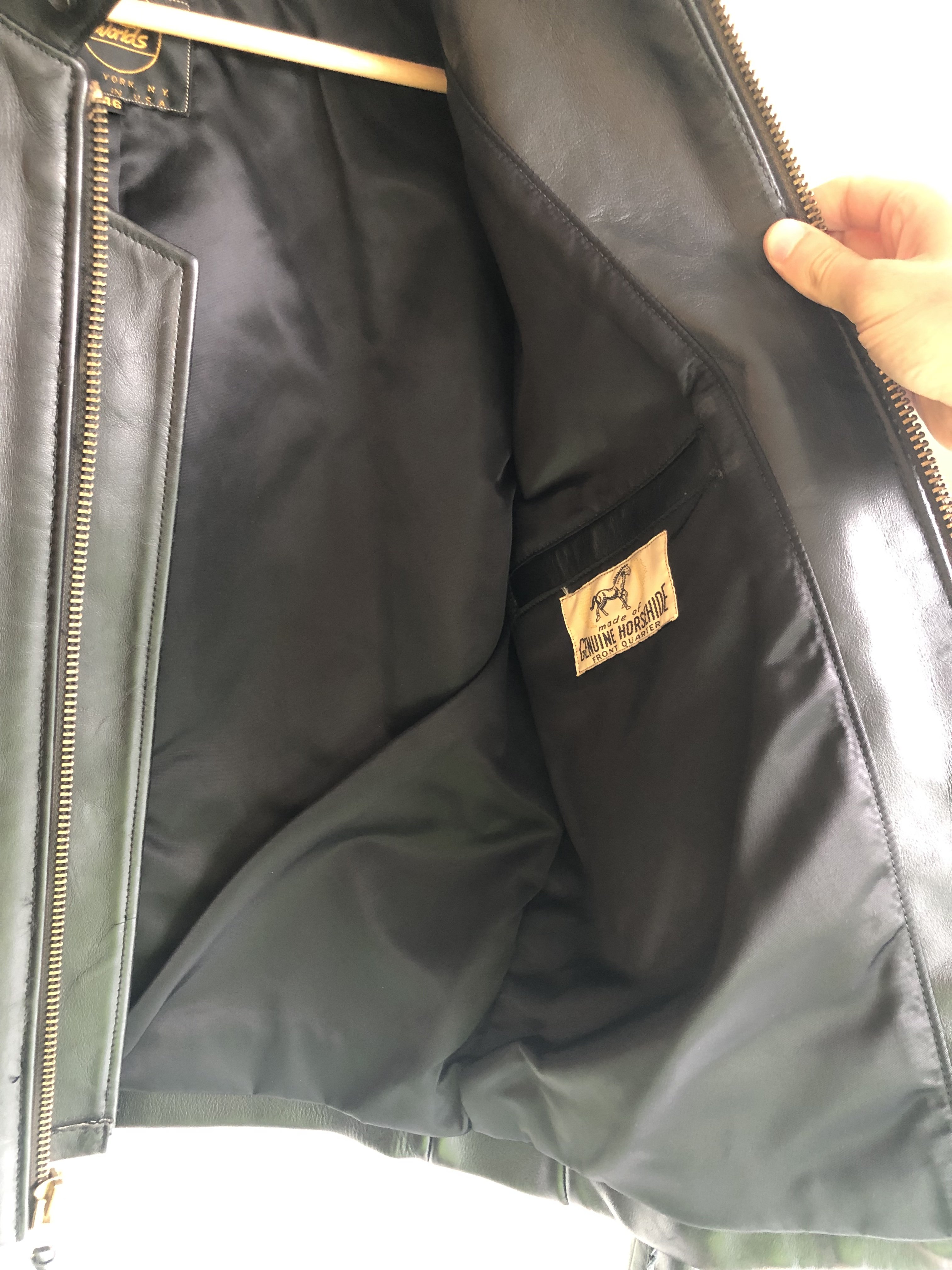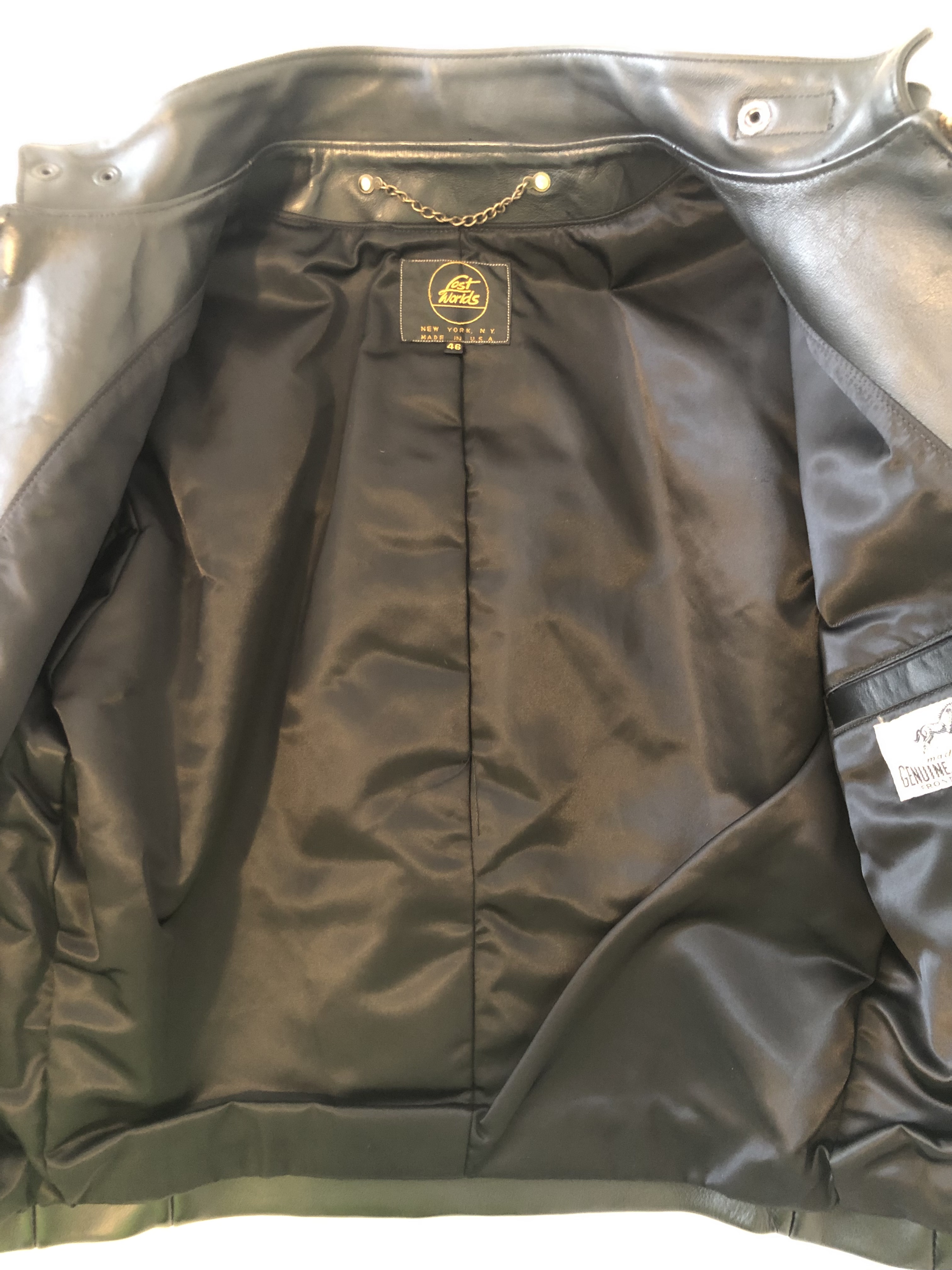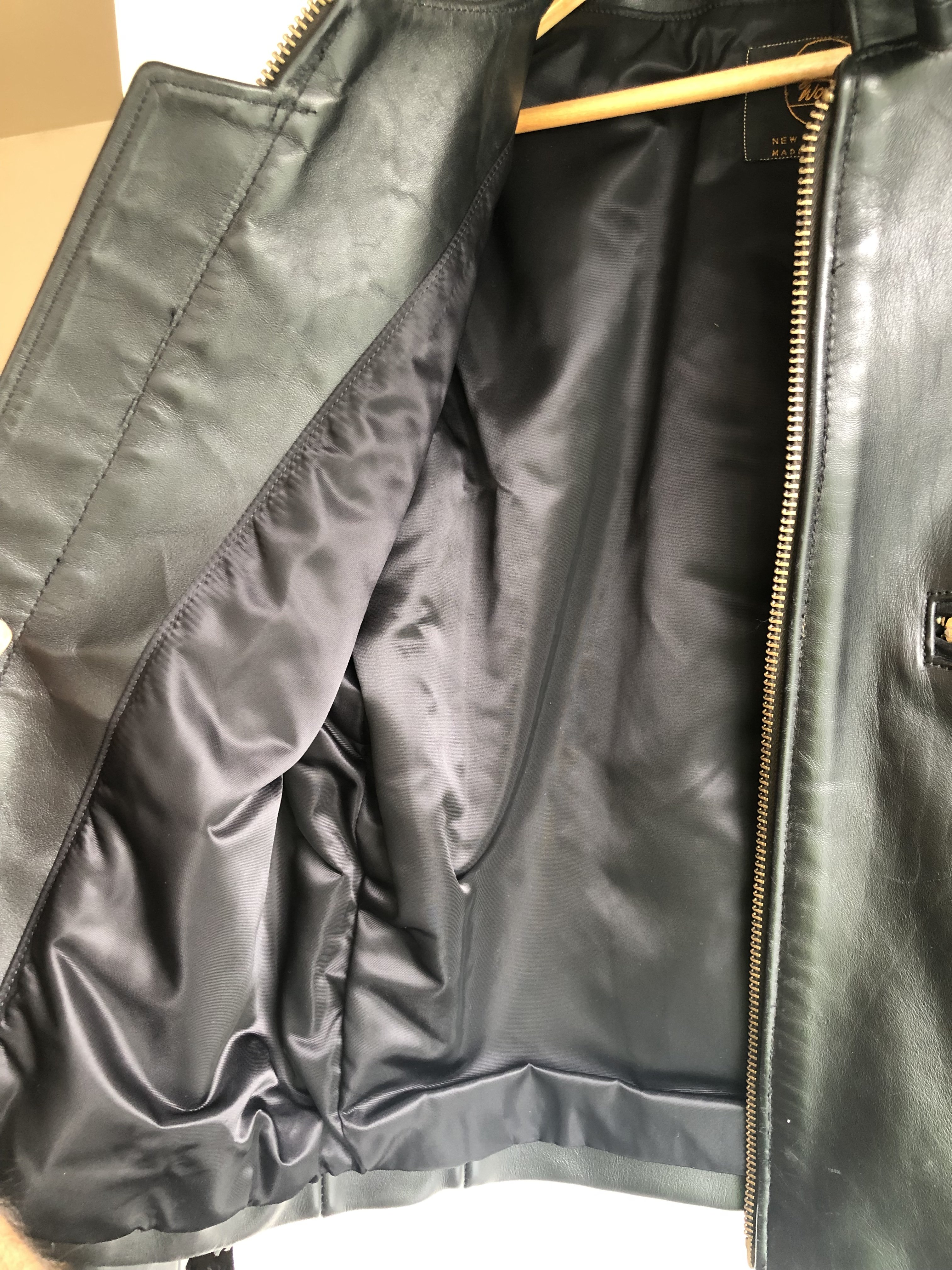 Last edited: