Buler's Xmas blowout hat sale. I'm going to try to do quick listings with great prices to get a bunch of hats sold.
I'm not doing the usual vacuuming, steaming, etc. that I normally do. I'm trying to save precious time.
I'll ship USPS priority unless otherwise requested. I have a limited number of plain (non priority) boxes.
Mallory Classic Quality homburg
black on black
marked size 7 (See measurements to judge fit)
Fabric size tag and 1817 liner date put this as a Stetson buyout transition time period hat.
Felt has an amazing soft hand. Homburgs seem to be finished better/softer.
7 3/4" x 6 3/8" = 22.29" approximate circumference
Brim to curl 2 1/2"
Open crown 5 1/2"
Unworn, mint condition.
Still has oilskin sweat barrier behind sweatband. My advice is to remove this.
$50 + shipping.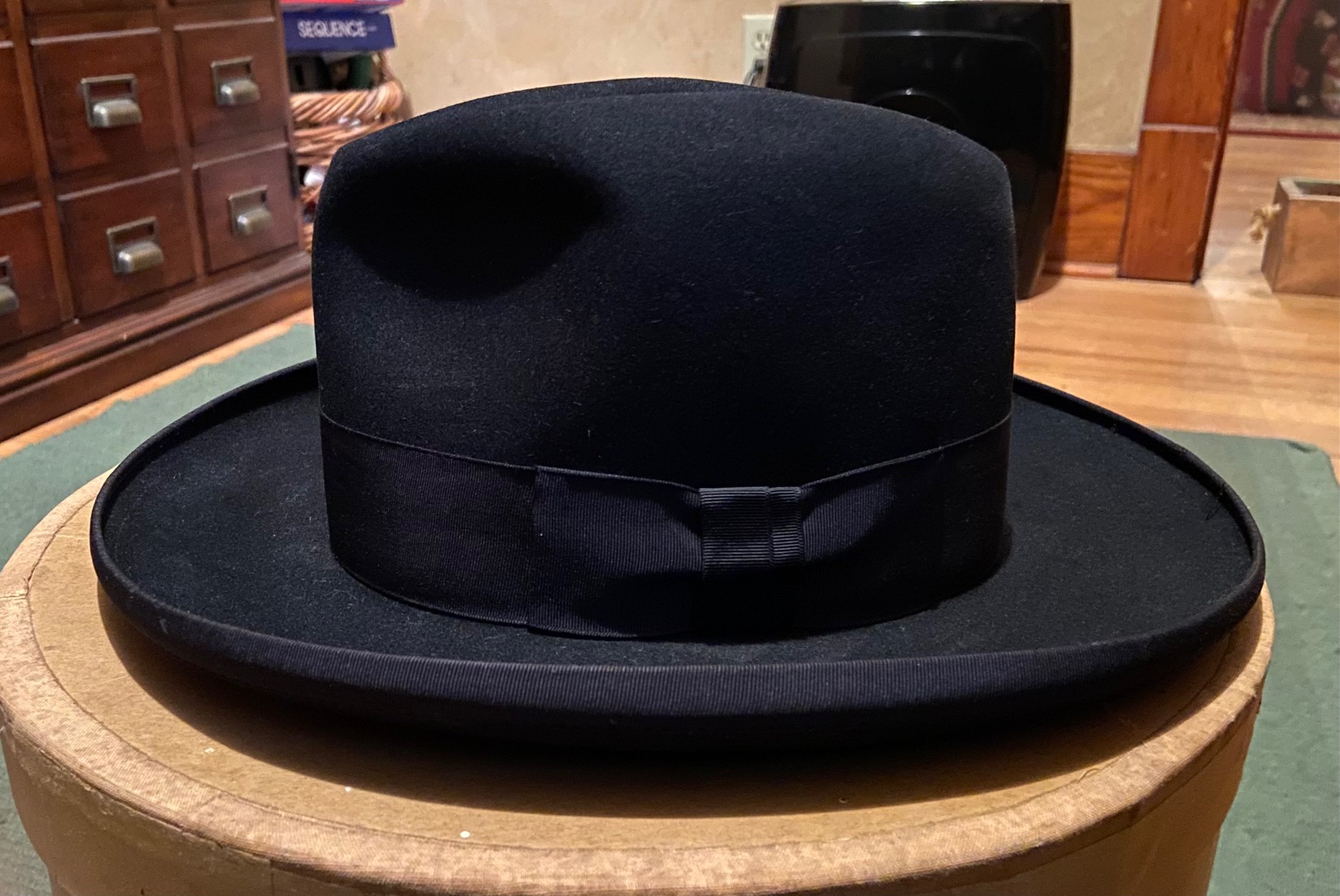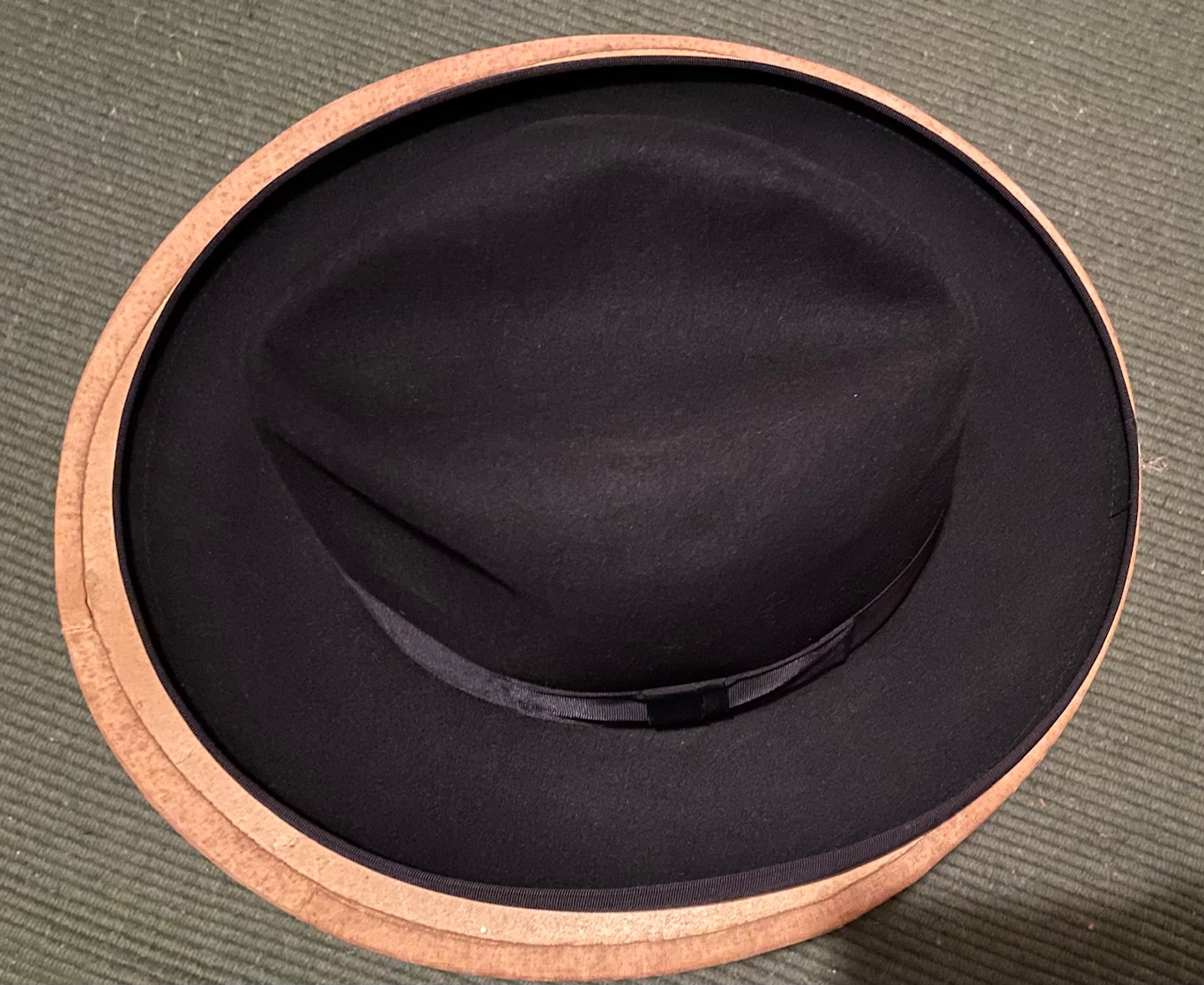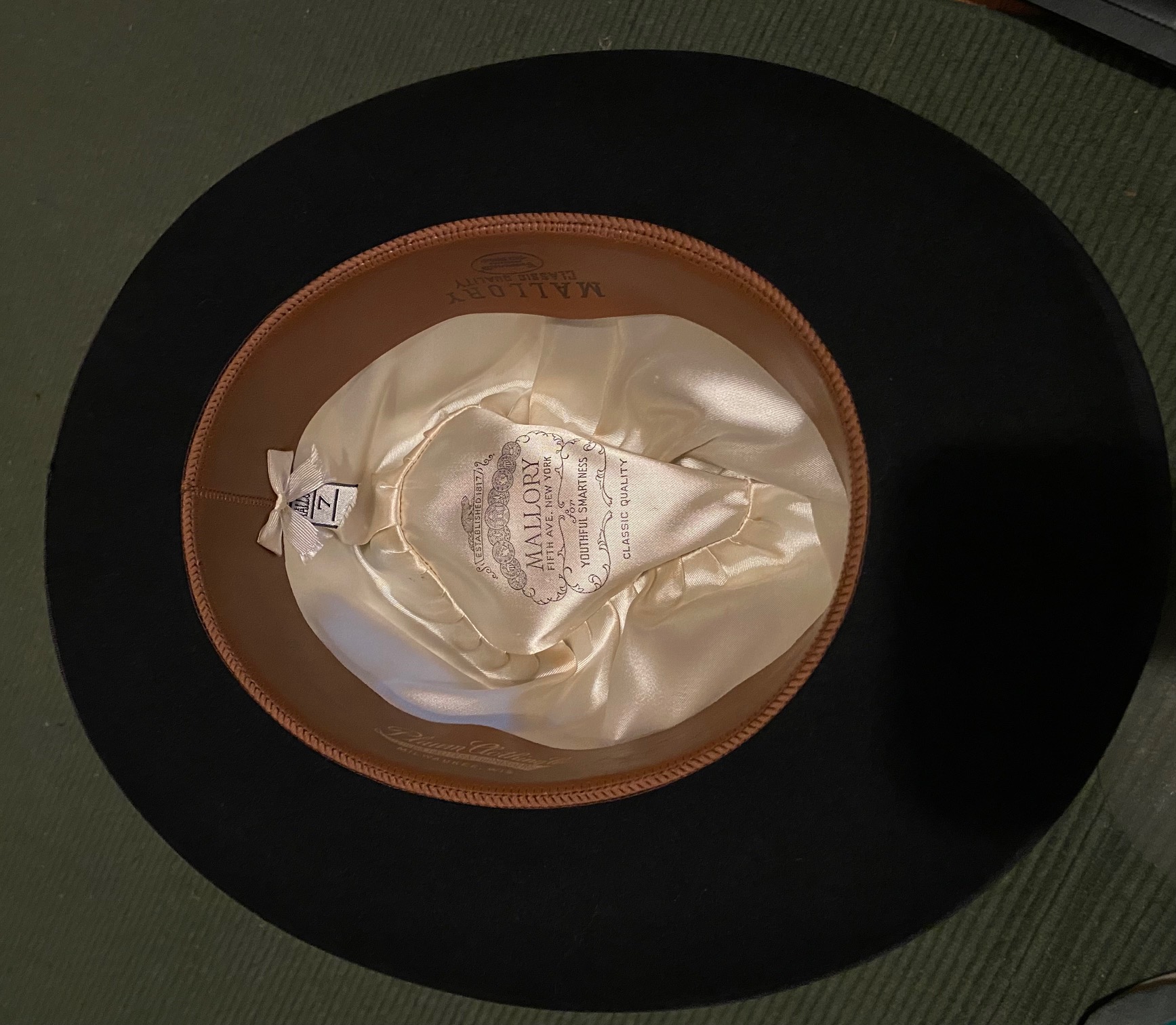 Last edited: