Buler's Xmas blowout hat sale. I'm going to try to do quick listings with great prices to get a bunch of hats sold.
I'm not doing the usual vacuuming, steaming, etc. that I normally do. I'm trying to save precious time.
I'll ship USPS priority unless otherwise requested. I have a limited number of plain (non priority) boxes.
Resistol fedora grey w/black
marked 7 3/8 (see measurements for fitting)
8 1/8" x 6 3/4" = 23.46" approximate circumference
Brim 2"
Open crown 5"
Looks nearly unworn. Steam and brush and it will be awesome.
Does have a name written on the leather sweatband.
Felt color best represented in underbrim photo.
Still has a sweat barrier behind sweatband. My advice is to remove this.
SOLD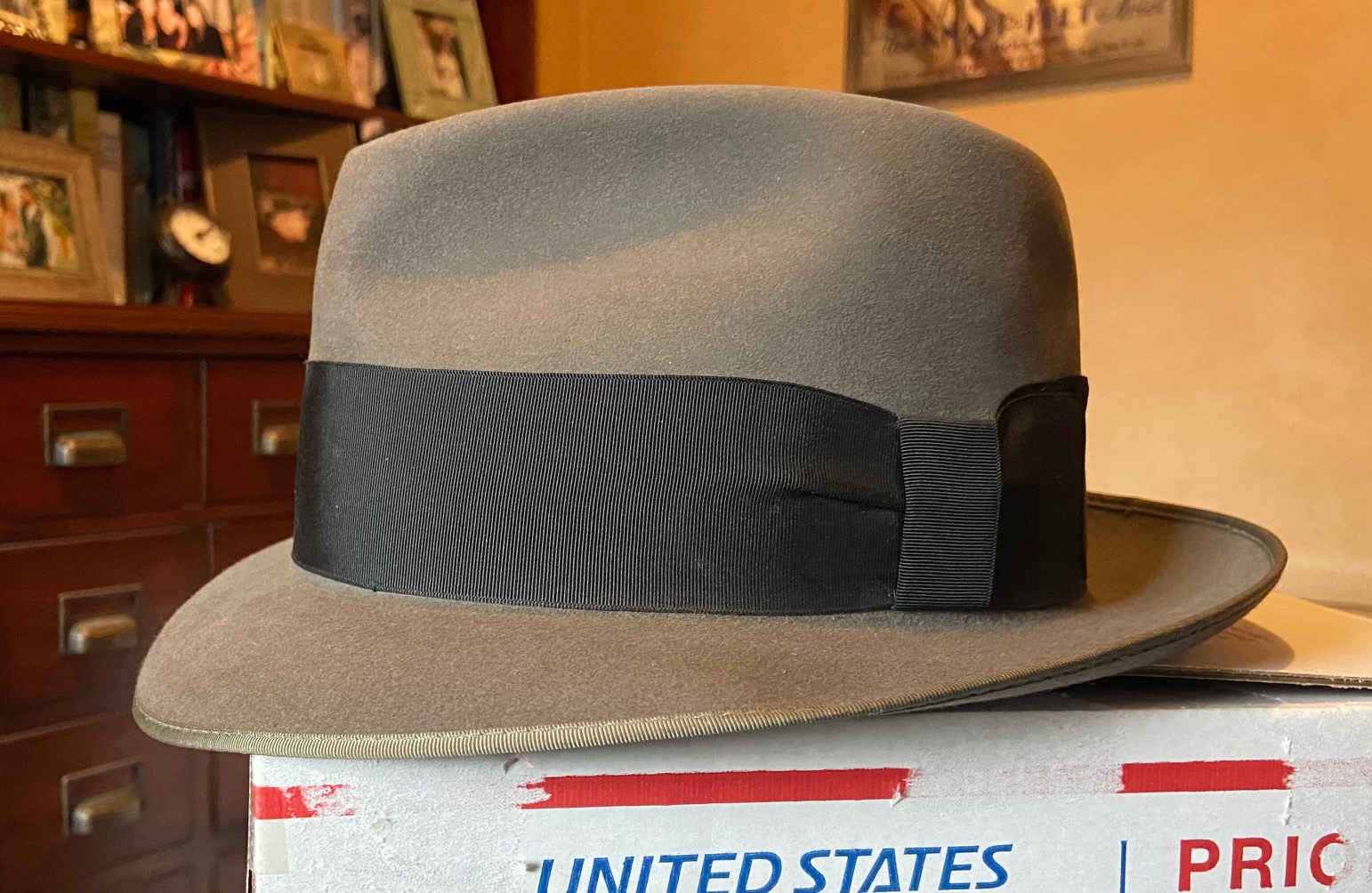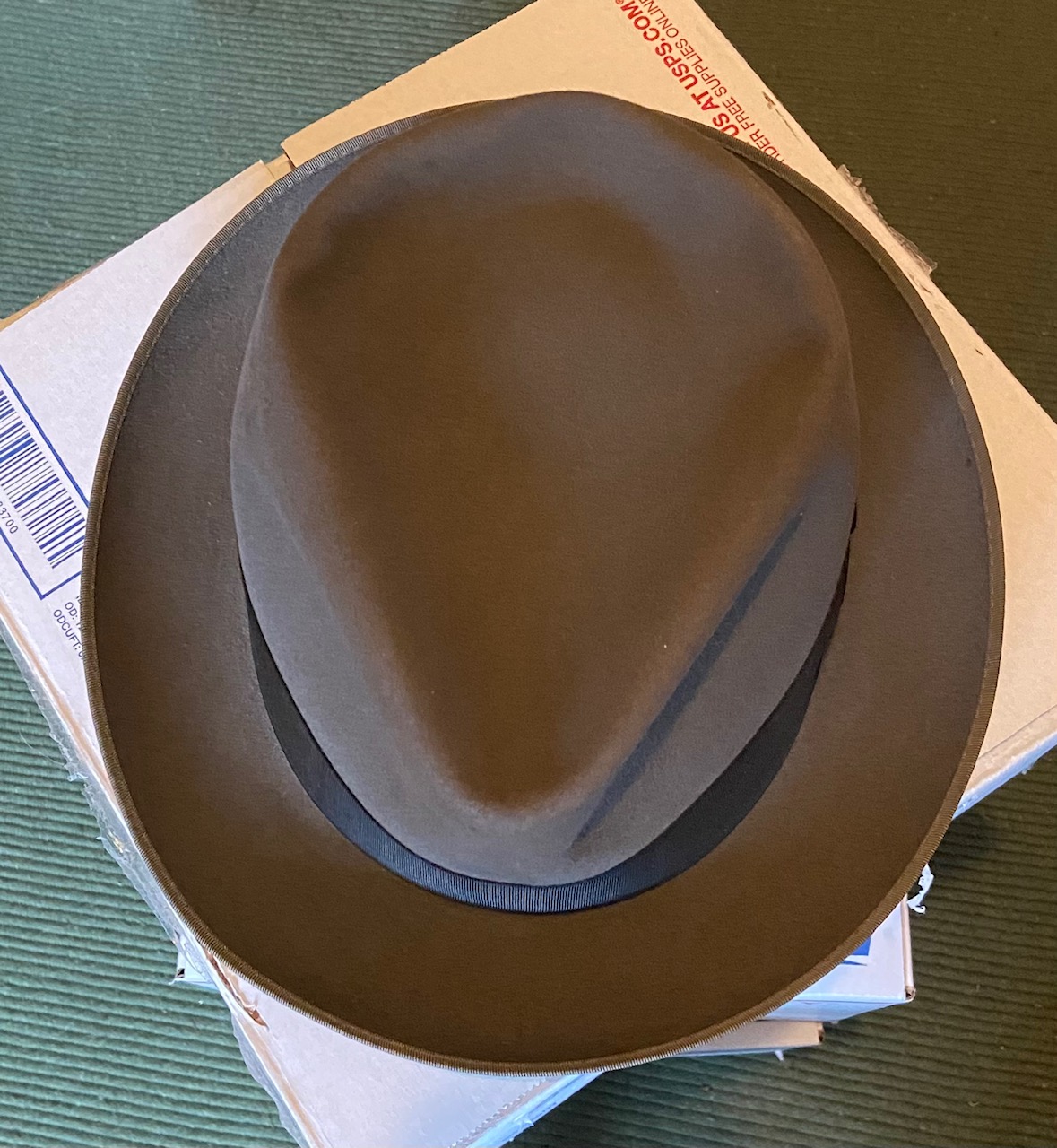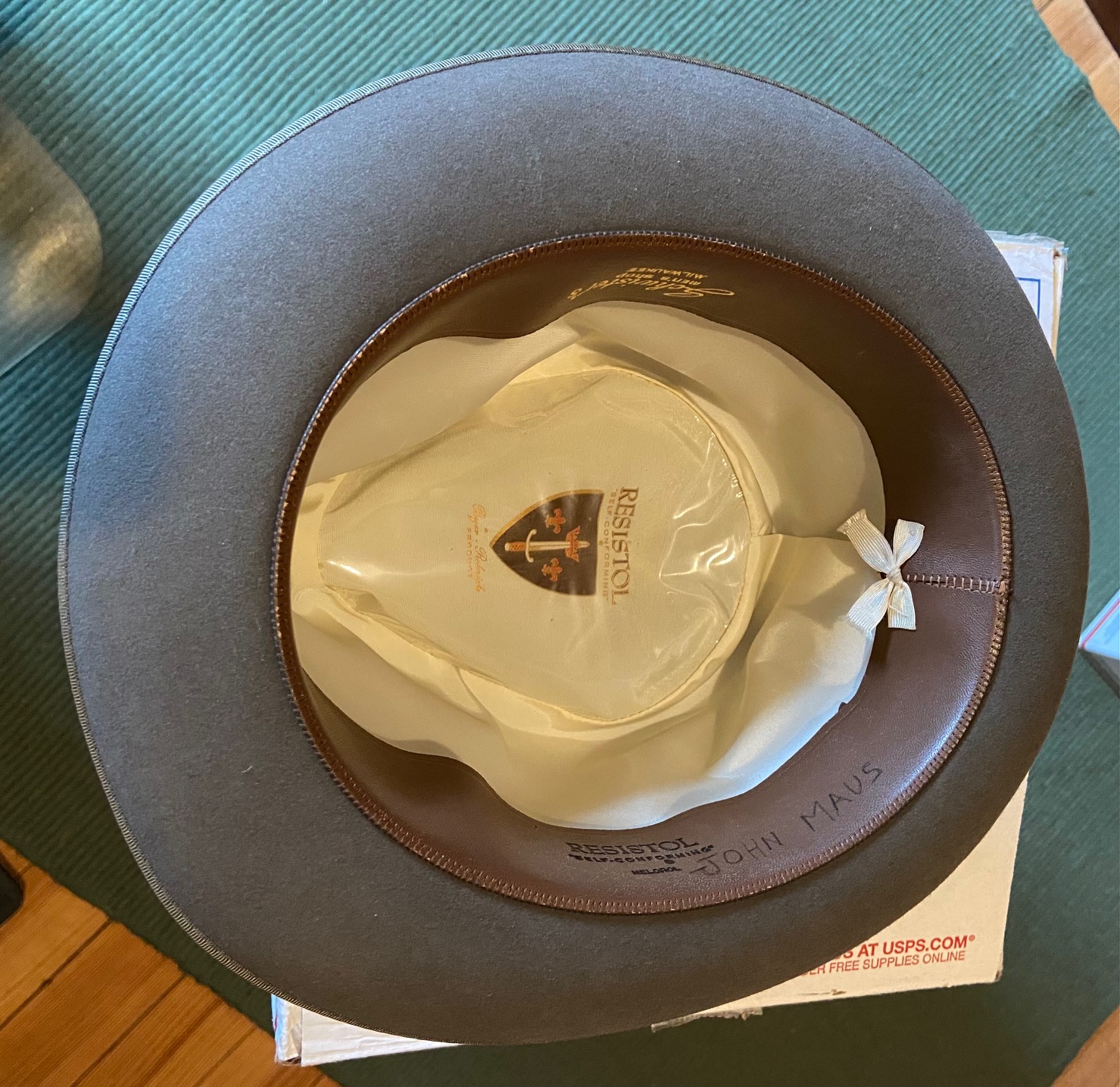 Last edited: