Buler's Xmas blowout hat sale. I'm going to try to do quick listings with great prices to get a bunch of hats sold.
I'm not doing the usual vacuuming, steaming, etc. that I normally do. I'm trying to save precious time.
I'll ship USPS priority unless otherwise requested. I have a limited number of plain (non priority) boxes.
Portis mid-ribbon fedora with brim binding
tan/beige with brown ribbon and wind trolley
color is best represented in the 2nd and 3rd photos
marked size 7 1/8 (See measurements to judge fit)
sweatband is soft and stitching is good
I see no mothing.
7 3/4" x 6 1/4" = 22.11" approximate circumference
Brim 2 5/8"
Open crown 5"
$70 + shipping.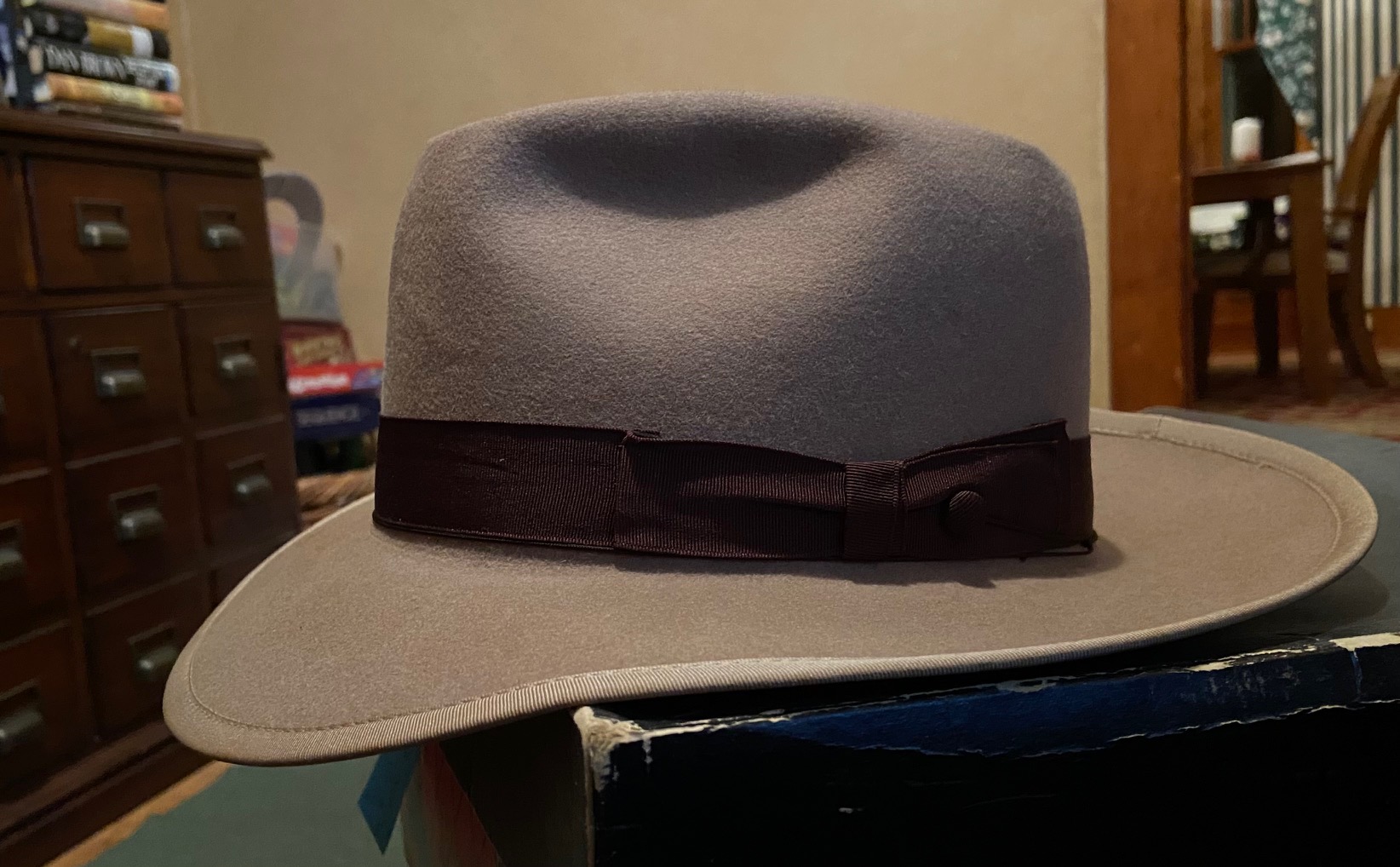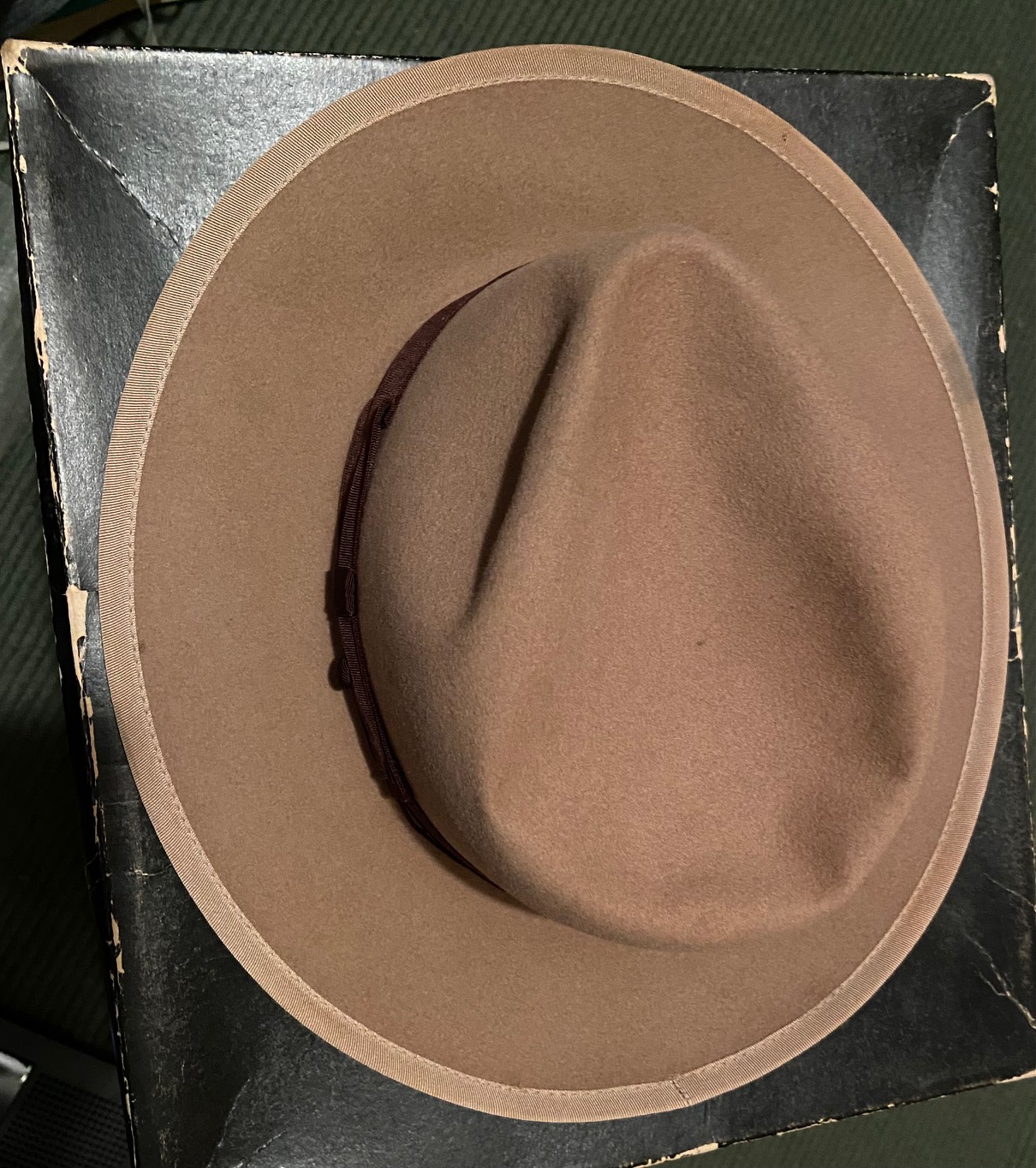 Last edited: