For sale is this beautiful Schott 689 horsehide (tagged a size 36 for some reason, as you can see the measurements below it fits larger than this). Spectacular motorcycle jacket by Schott which has a few lifetimes ahead of it. Features a bi-swing back, fixed quilt lining, heavy duty hardware, snap-button collar, leather wind flap, adjustable side belt buckles. Leather is in excellent condition and is not even broken in. The horsehide by Schott has a very shiny and luxurious look and feel, and develops amazing graining once broken in. Hardware works without faults, lining is excellent. Only a good leather smell on this piece. This particular jacket is made entirely in the U.S. at Schott's factory and was intended for distribution in Japan. Really a nice and unique look to this Schott straight zip jacket.
Decided to let this one go as the fit is just not great for me. I'm 5'7/5'8 160 pounds and the jacket is just a bit too big for me for this particular style, in my opinion. The upper chest, shoulder and sleeves are okay, maybe slightly big for myself, and generally fits nice and snug in this area as a result of the cut. Problem is it's a bit too long for me and probably would better fit someone just a tad bigger, depending on how you like your jacket to fit.
Measurements (as best pictured in photos):
Pit to pit: 21"
Shoulder to shoulder: 17.75"
Bottom hem (middle belt loop): 18.5"
Sleeve: taken straight from shoulder seam to cuff: 24.5"
Length from bottom of collar (back): 24"
Length from from bottom of collar (front): 25"
Price is $450 shipped in the continental U.S. (PayPal friends and family). Will ship out quickly via USPS priority mail upon receipt of payment. I have bought and sold jackets via this forum, and can provide references if needed. Please don't hesistate to reach out with any questions.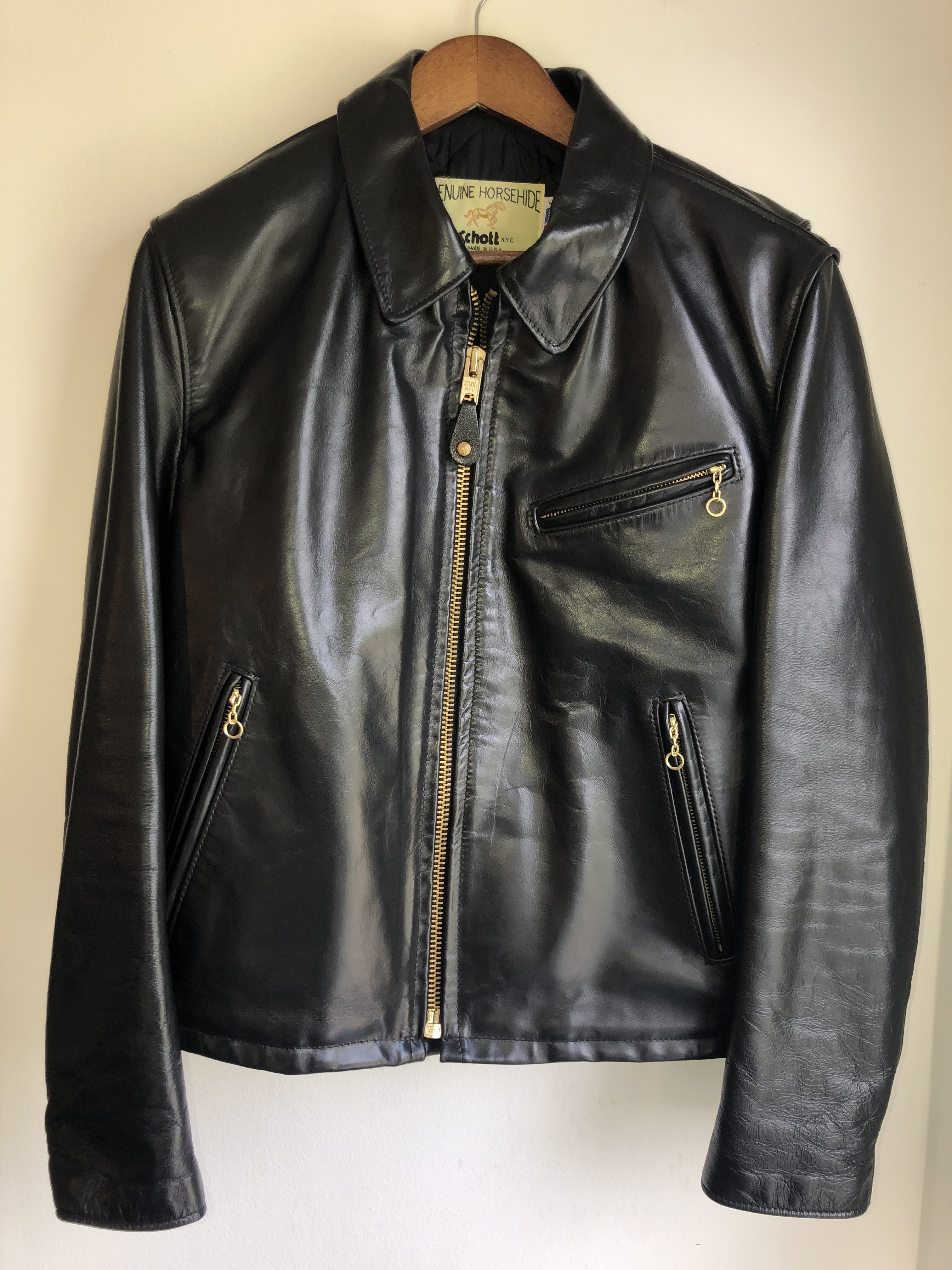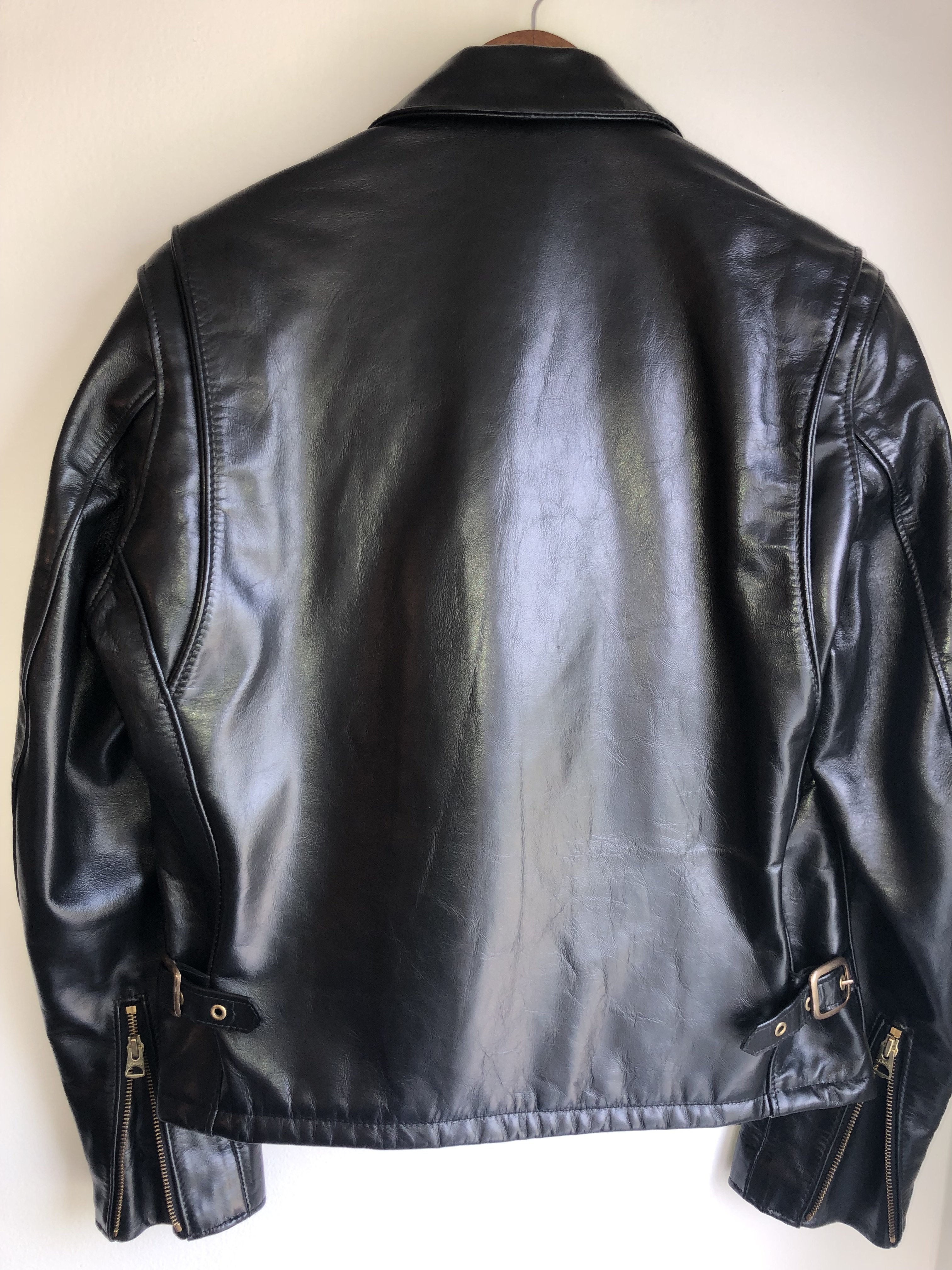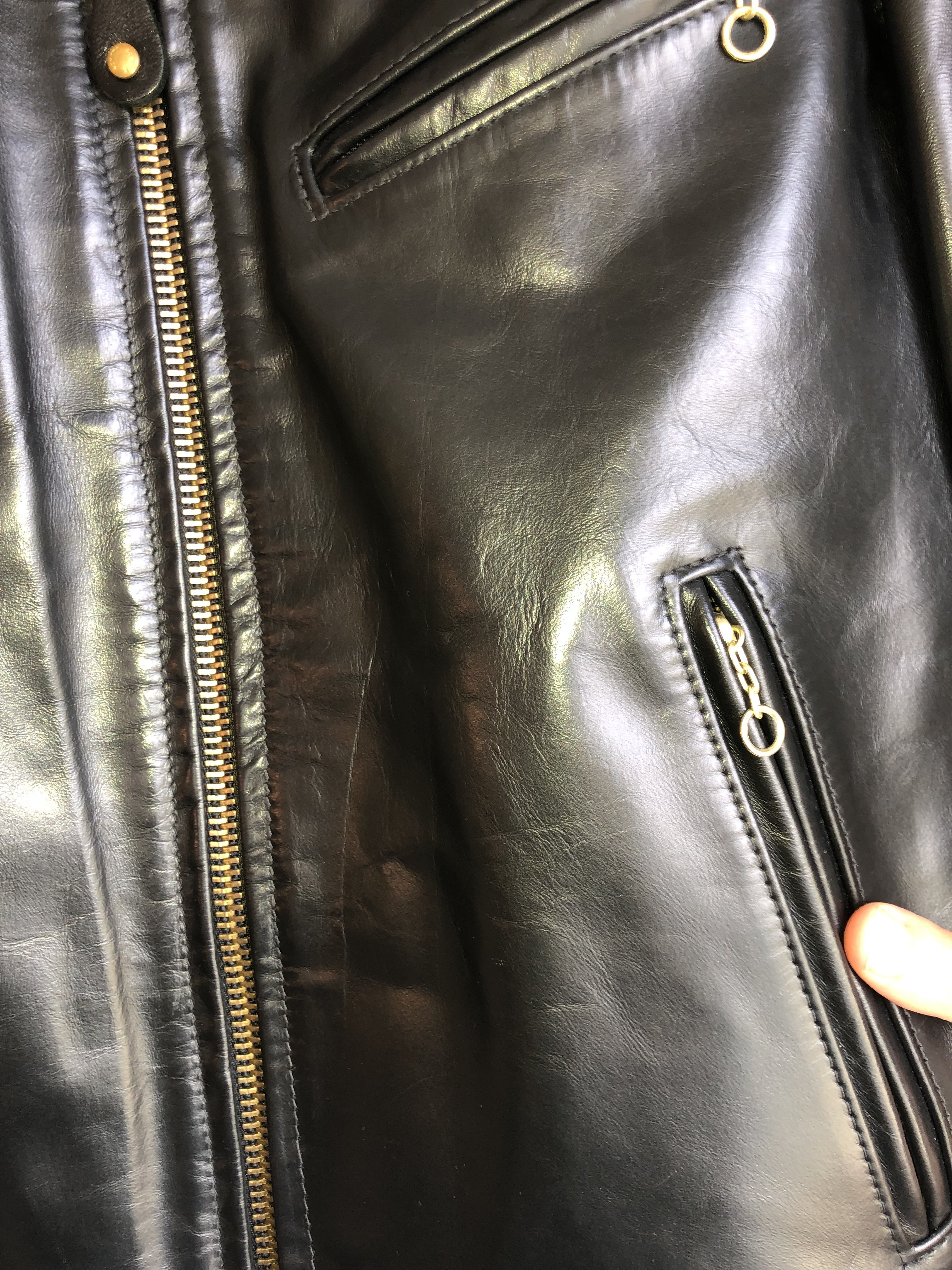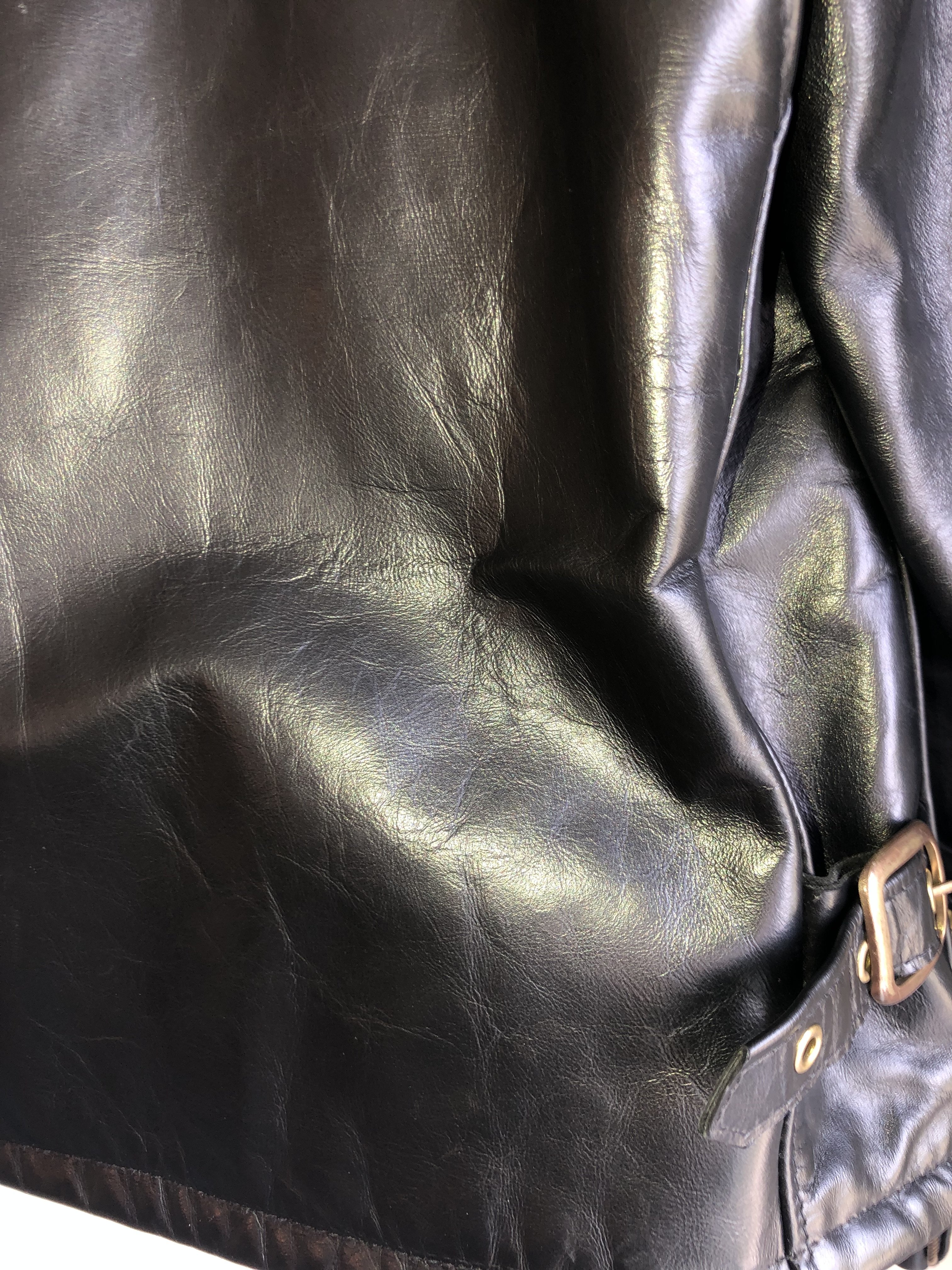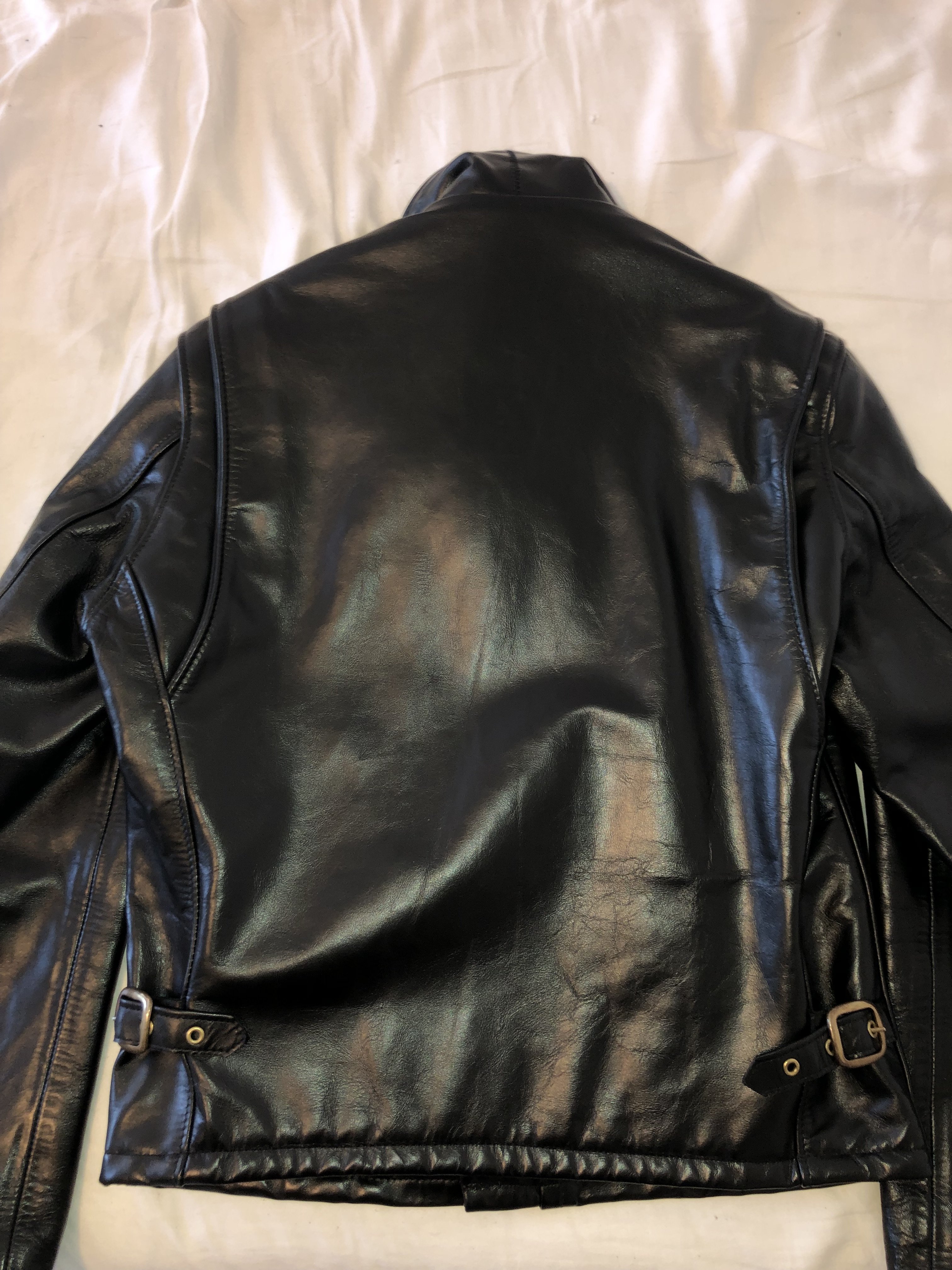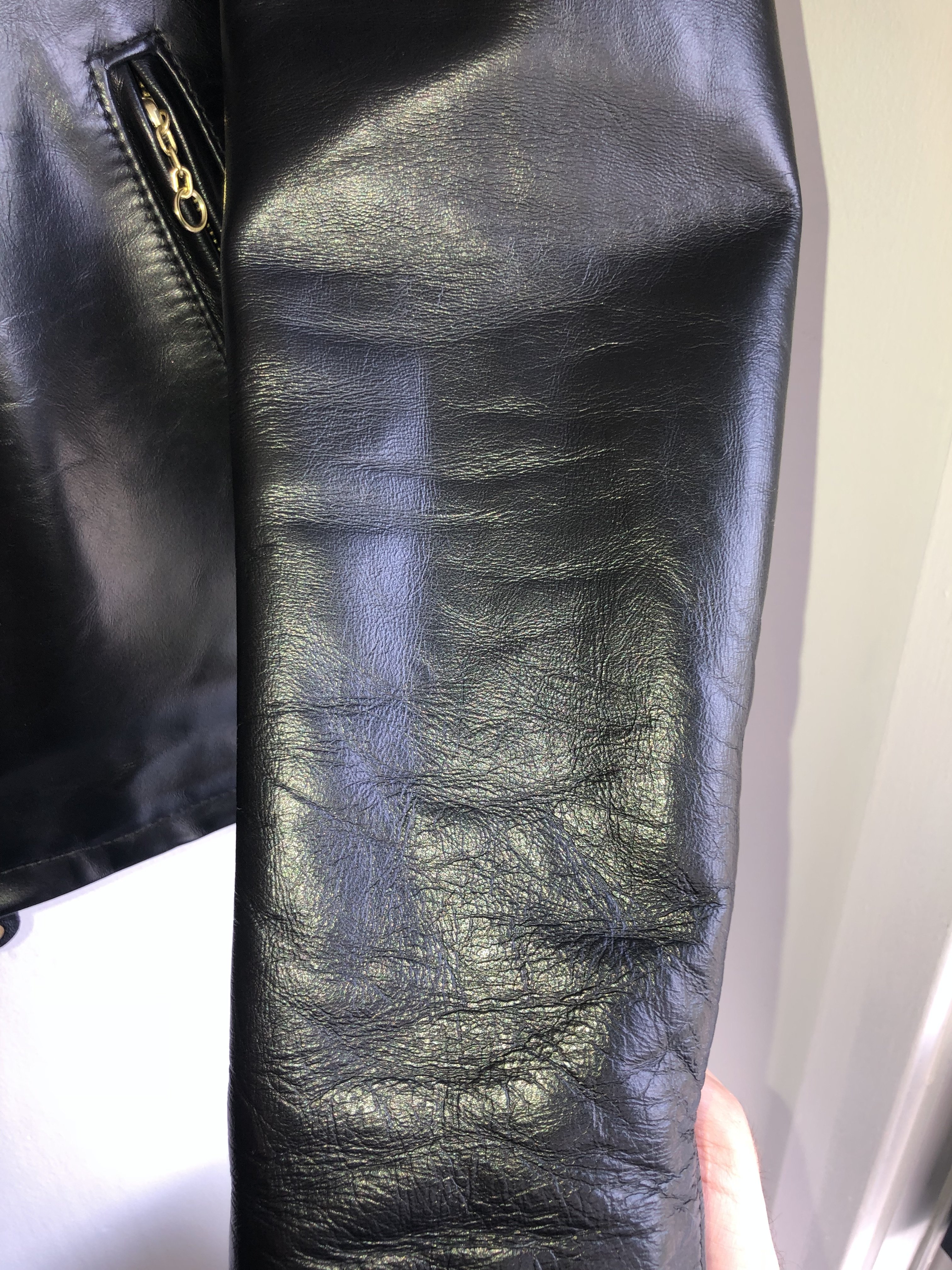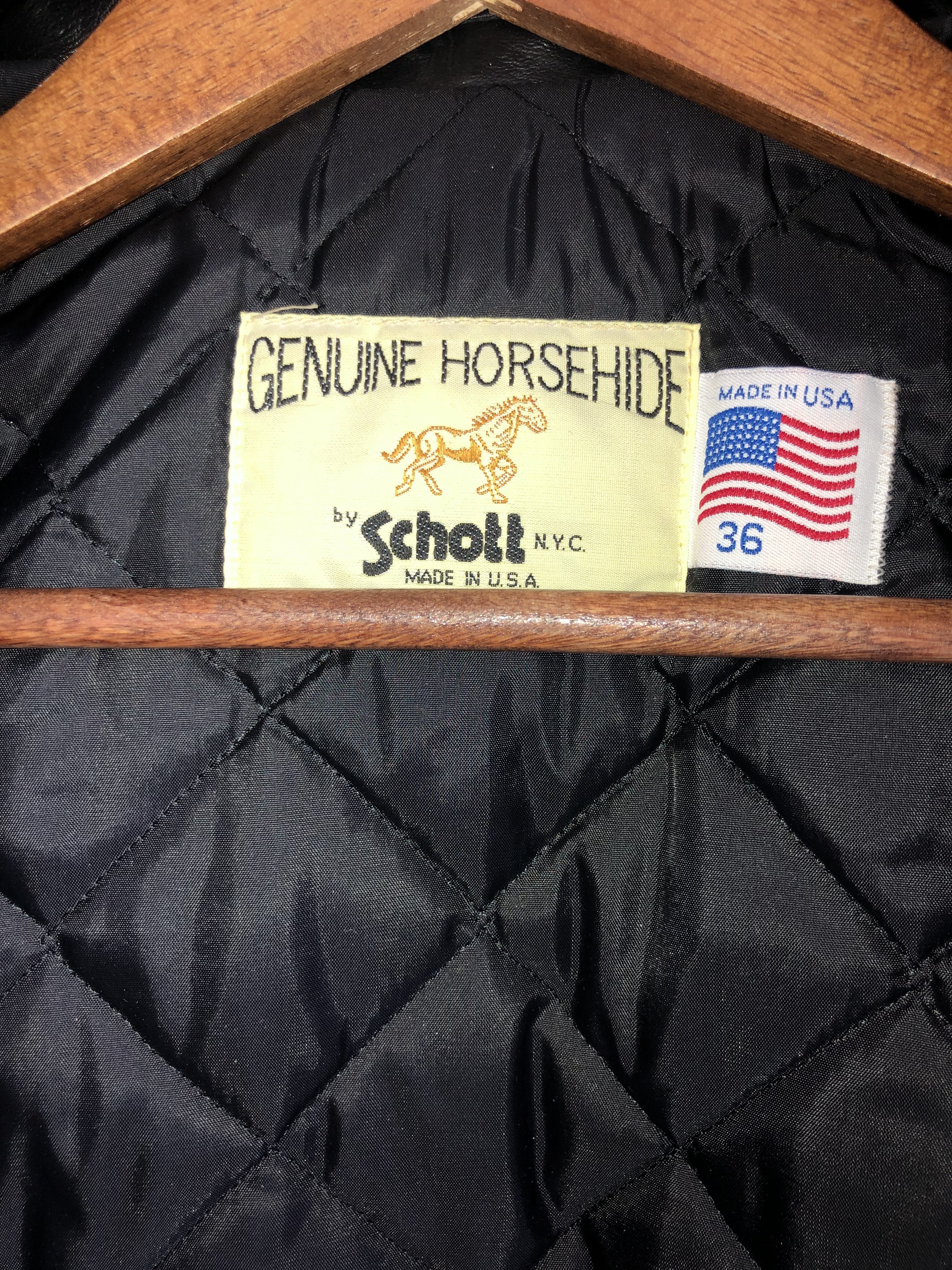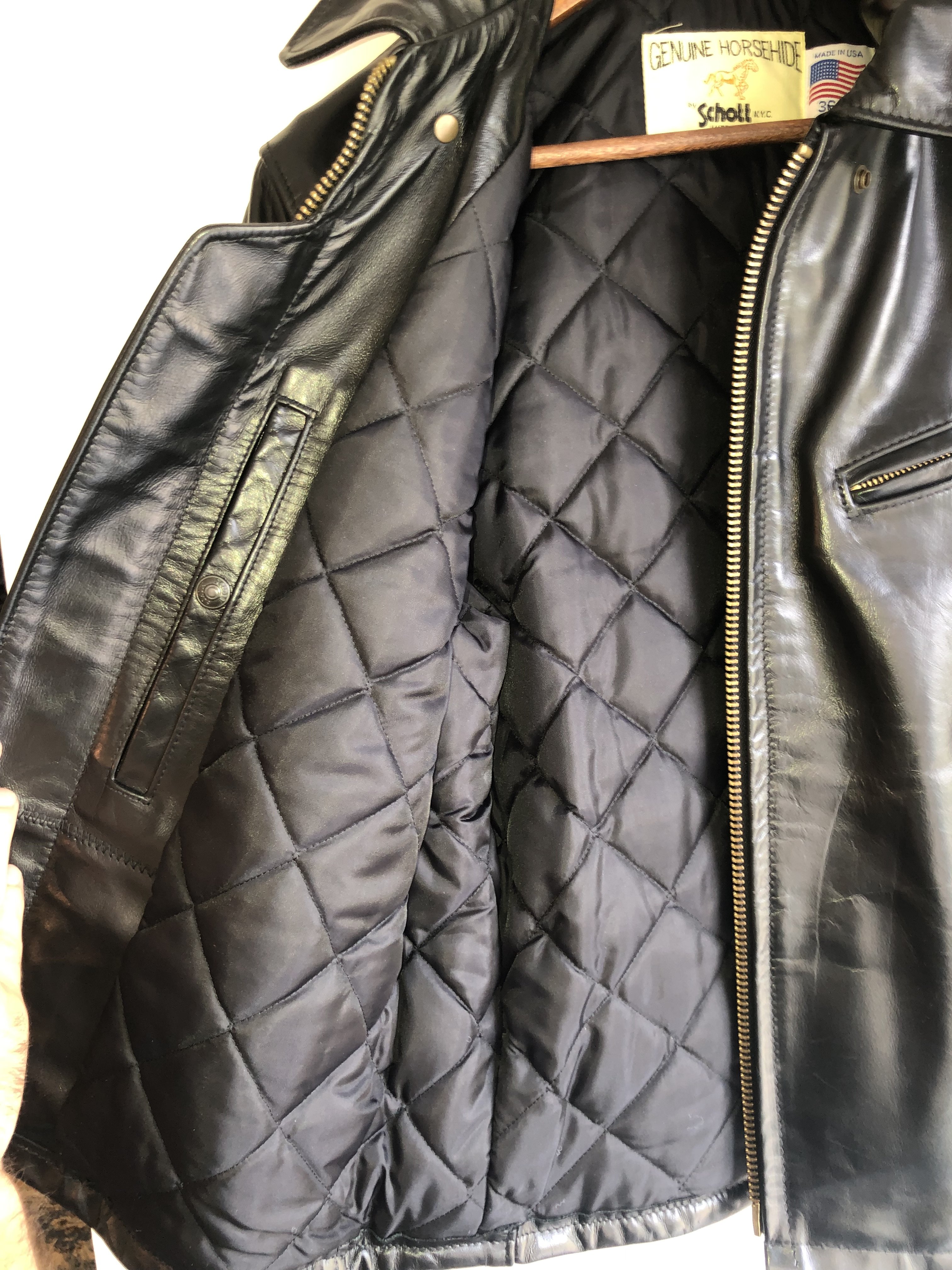 Last edited: