An opportunity presented itself to buy this London-based russet GW Monarch without seeing it.
Although its tagged larger than I'd normally wear, the measurements seemed like they could possibly be ok (not far off from my last ELC RW1401 42long). I've been after a russet A-2 and John's Monarch is a fav. Worth a gamble.
Unfortunately, it is clearly too big for me, so this is looking for a new home. Offered first to loungers!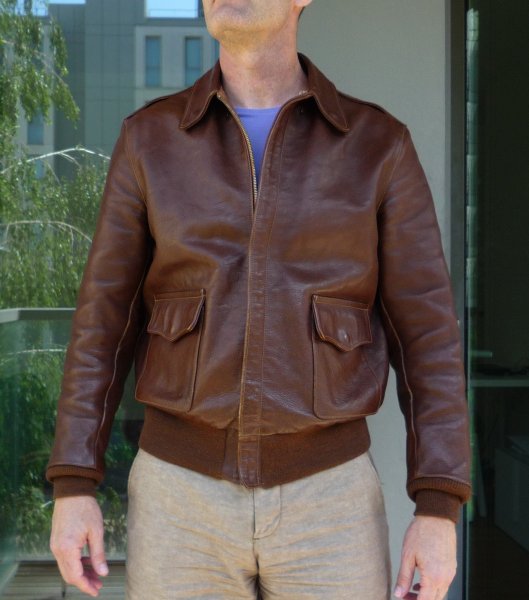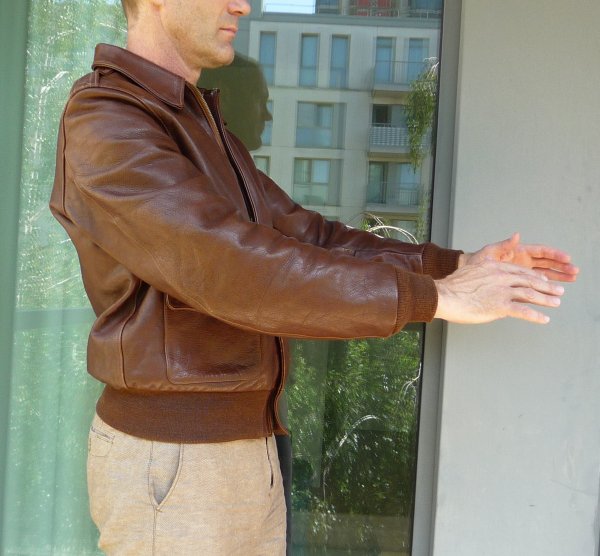 You can see how it fits me at 5'10, 40" chest and 72kgs/ 158 pounds.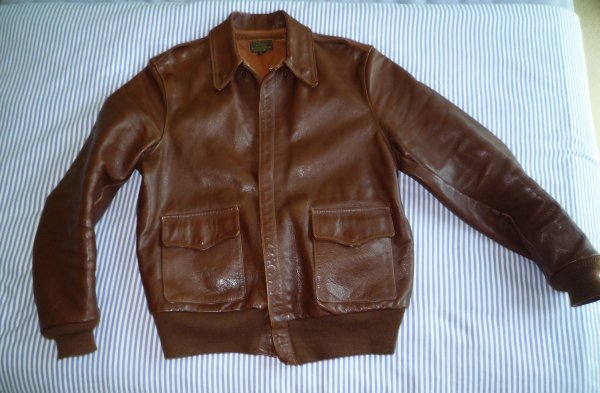 I bought the jacket from the original owner here in London who only wore it lightly and occasionally, so its in clean, excellent condition (and from a pet and smoke-free home), and I've only tried it on for fit.
Pretty disappointed it doesn't fit! But I have my other A-2s to console me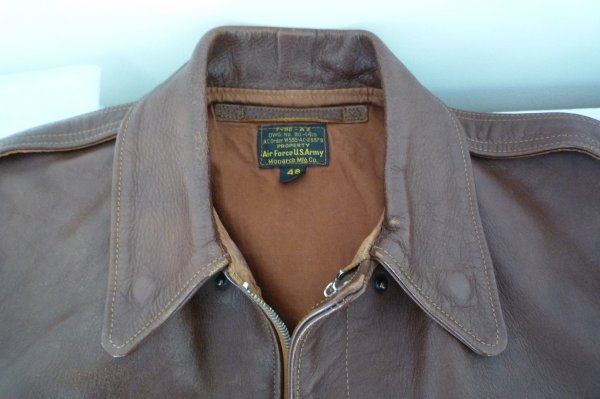 This is a beautiful jacket made by the man himself, every detail is spot on. Inset sleeves, unique collar design and pocket profile, not to mention an interesting heritage. Ace-in-a-day Chuck Yeager wore a Monarch during WW2, and his jacket is on display in the A&S museum. I may be wrong, but I believe he wore his Monarch when he broke the sound barrier.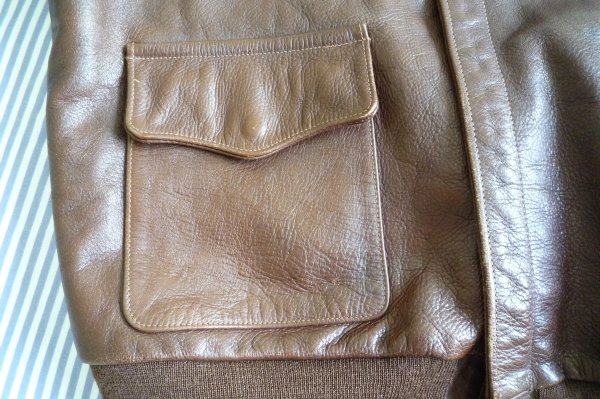 Shinki russet horsehide sports gorgeous grain and character. It's a rich russet brown colour. Lining is clean and the knitwear is still tight. The jacket has some great character developing.
There are no issues with the jacket: There are a couple of scuffs, surface wear off the high points, a little scratch on one of the pockets, and some light wear around the collar. The Talon zipper has blackened a bit.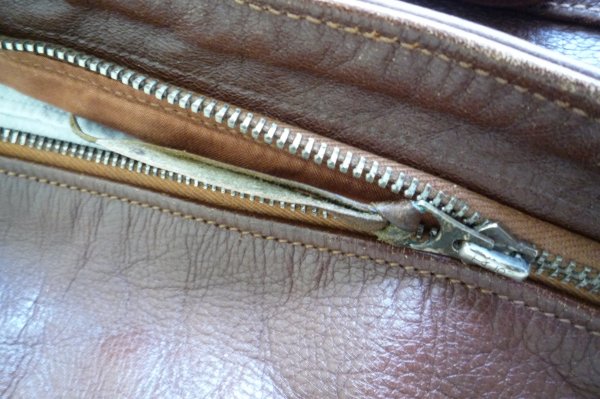 This jacket new, will set you back a whopping $1549 (circa £1250) and you'll have to wait 2 years (likely more).
I want to clear £600, plus postage.
Paypal Family & Friends, because I don't want to pay the fees, but I'm happy to add the 2.9% if you want the Paypal security.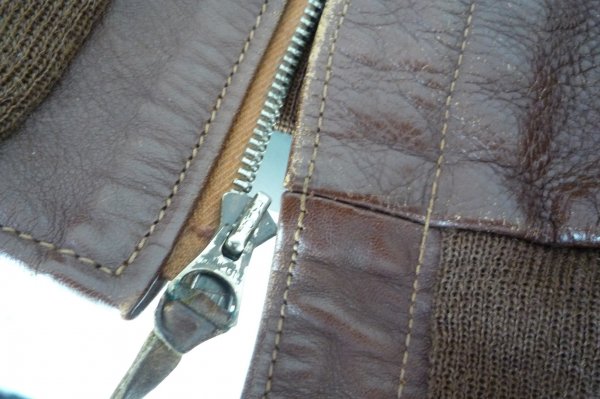 One of the more popular GW models, Monarchs don't come up often, especially in this size and condition.
The jacket is tagged a size 46. However, please go by the measurements. I would say this is more like a large 42 or a regular 44.
Measures approximately:
Chest: 23.5"
Shoulders: 18.5"
Sleeves: 26"
Length: 24.85" to 25"
Zipper: 23"