If anyone had told me I would be impressed by a "fake" watch at any time in the past I would have laughted at them...and maybe been a little insulted
The "homage" watches aren't intended to decieve you into believing it is a Rolex. These are just a recreation of a good watch for pennies on the dollar. Just as it should be.
One of my touch stone as an adult was to be able to buy and wear a Rolex. No clue how I came to that decision but I did.
My first real watch was a high school graduation present from my parents. A nice watch. A fitting my summer job for a few years. Sadly it took leave of the case on a climb @-30F in Canada one winter by in the '70s. It would take another decade before I bought a Rolex.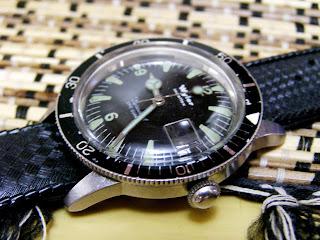 I started with a Date version that I evenetaully had refinished and gave to my Father. Then on to a good many models of the Submarinier and SD. Today I own one, a vintage 16800. And a neat "homage", itself to the earlier vintage Rolex dive watches with matte dials.
I seldom wear a watch these days but am still amazed that this 16800 keeps almost perfect time over a few weeks @ + or - just 1 or 2 seconds in that time frame.
There is a reason that Rolex is still such an "in demand" tool watch even today.
Having owned vintage and new Rolex Subs from the mid '70s up to the early 2000s it is easy to say there is a difference on how the older vintage watches sit on your wrist and how different thy are when reading the time as my eyes have aged.
Enter the "homage" watches. More than one company making a copy of the earlier vintage British military issue Submariner. A quick google search will find a couple of them for you. Most of the parts are Seiko. Some do a better job at trying to hide the Seiko history than others. But what you generally get is a very durable and reasonably accurate, mechanical, automatic, Seiko NH 38 movement . Stainless case and a choice in crystals, domed or flat, acrylic or mineral crystal. 24 jewel, 41 hour reserve and 21,600 bph. Accuracy wise? -20 ~ +40. Not great but not terrible either, for an inexpensive, mechanical, self-winding watch! My single example is half that for error, which I understand now, is not that unusual.
A lot of "Homage" watches available now. Several versions of the Rolex Submariner as a starter, then, the GMT and from what I have seen the Explorer I and II can also be had. I don't need another. But I sure like the weight on my wrist and how easy it is to read the MilSub version.
https://www.rwatchco.com/shop
As does my lovely wife. Which is the reason we now have two "fake Rolexes". Sorry, my mistake. Two "Homage" watches".
And I am wearing a watch daily again, much to my own surprise.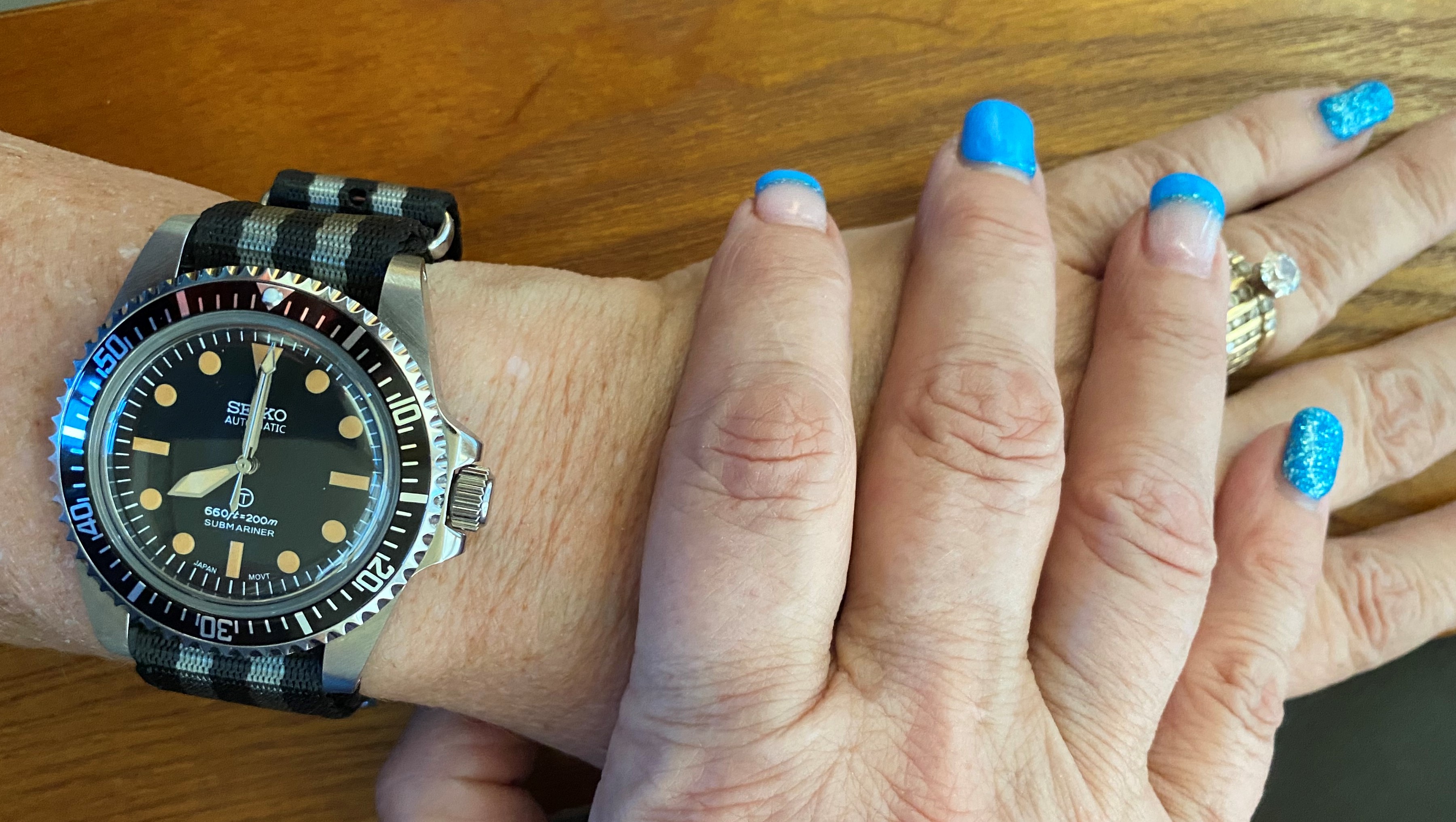 Last edited: