I stumbled on this while reading the September 1940s issue of Good Housekeeping magazine. I tried looking for the article again but can not find the magazine at the library at the moment. I did take took a couple of notes and in the article they mention Ida Jean Kain, her way does not have one measuring your wrist. Ida's method goes by height to find your correct weight. My public library does not own any of her books.
I did find Ida Jean Kain's book Slim For Life on Internet Archives
https://archive.org/details/stayslimforlifed00kain
you can borrow the book for free if you sign up to the website which it's also free to do so.
There is also another book by Ida Jean Kain that was mentioned in the article Prescription For Slimming, which is also super out of print.
Researching online a bit more I found this article.
https://www.livestrong.com/article/175491-how-to-measure-wrist-size-for-body-frame-measurement/
and it pretty much has all the information from the Good Housekeeping article and then some more really great info too.
I would really like to get Ida Jean Kain's Get In Shape book only its super out of print.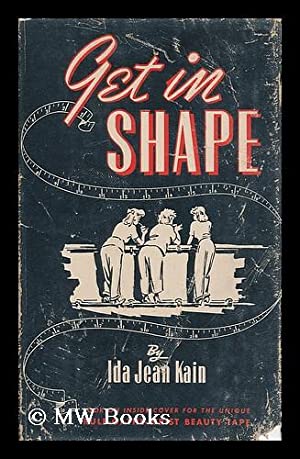 And I also found this newspaper clipping.
I took my measurements from my wrist and my wrist is 7 inches and according to the Good Housekeeping magazine article. My waist should be 41/2 times my wrist, which means my ideal waist measurement should be 28 1/2 inches, 7x8=28 and my hips should measure 6 1/2 times that of my wrist. Which comes out to 7x6=42 which will make my ideal hip measurements 42 1/2 inches.
Right now what I am doing to lose a couple of inches is just not eating or drinking anything pass 8 pm. I got this info from a 1930s beauty book and it seems to be working. My intention is not to drop weight fast that is not healthy for any one and since I am 44 years old, my skin will also need time to snap back into shape as well, since older skin is not as quick to snap back as someone who is much younger. Plus I have a job where I am on my feet a lot, I walk, bend and stretch as well. And I eat vegan/vegetarian foods.
Last edited: