Wanted to send a special shout out to
@borisna
for a great transaction on an A2. If you get an opportunity to buy from him you won't be sorry. He was quick to communicate, gracious in negotiation and shipped fast with stellar packaging. Thank you
@borisna
. That jacket is wonderful.
And what would a post be without a few photos of the jacket. Now this is my first A2 but I think the fit is pretty good. I'm currently working to drop another 10-12lbs but happy with the fit today and believe it will just get better as I get back to my normal weight (165-170lbs).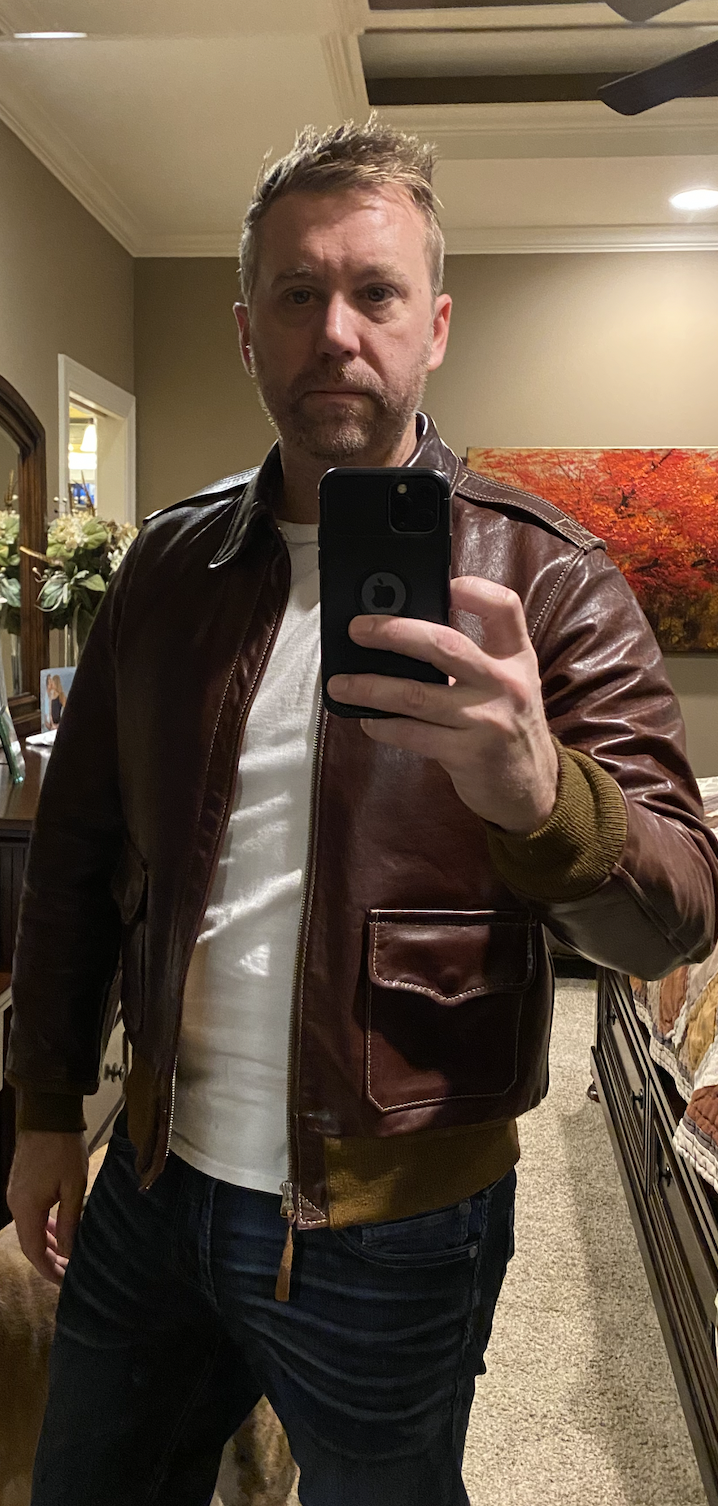 Took this pic outdoors in the sun to show off the gorgeous Badalassi leather from Aero.