Nicks Handmade Boots Packer 10 1/2 - 11 D Brown Waxed Flesh​
Size: Men's US 10.5 / EU 43-44
Color: Horween brown waxed flesh
Condition: Gently Used
$OLD. Thank you!
Gently used with minimal signs of wear. Worn less than half a dozen times and no hard use. New boots were $585. 8", Last 5332, antique hooks and eyes, pull loop, toe bug, unstructured toe, V bar 700 vibram, brown edge, cuban heel. Custom handmade and custom sizing. To me this feels like the standard 55 last which is popular for good arch support for most types of feet, except it just has a slightly more narrow toe box leaning towards a cowboy boot. But the brown waxed flesh is very pliable and although I have wider toes, I find it extremely comfortable. Right is minimally larger than left as suggested by Nicks according to my foot measurements sent in when originally made. Unfortunately, these are just barely small for me but especially if I want to wear with warmer winter socks. But I like these so much I have actually ordered 2 other Nicks Packers 1/2 size larger and I am selling these. These boots are great and they are very well made. MADE in USA.
Also, I want to add that I always very very gently sand waxed flesh boots just enough to slightly reduce that waxy shine of new boots. To me, the best part of this type of leather is as the wax starts to break up and patina. Probably some Obenaufs will bring back most of the brand new shine if thats your thing, but then waxed flesh may not be right for you. I think its killer for cowboy boots imho.
Note: I also have a pair of Nicks Custom Roberts in Black CXL purchased at the same time and listing for sale for same reason.
Buyer pays shipping / Buyer does not accept returns / US address only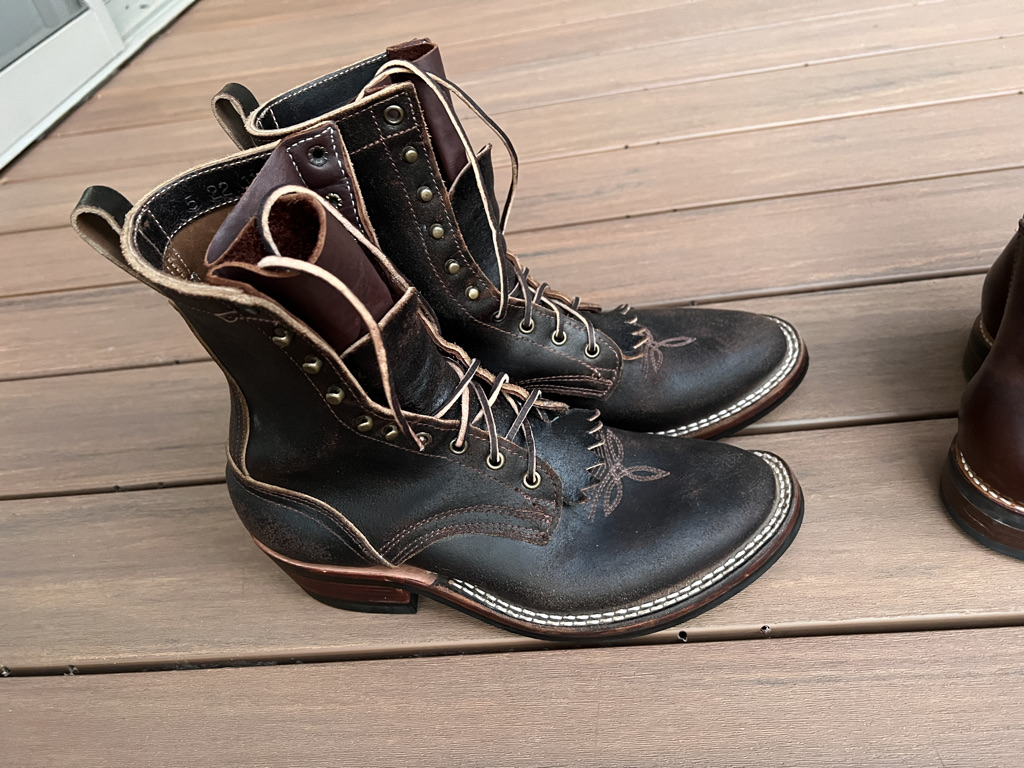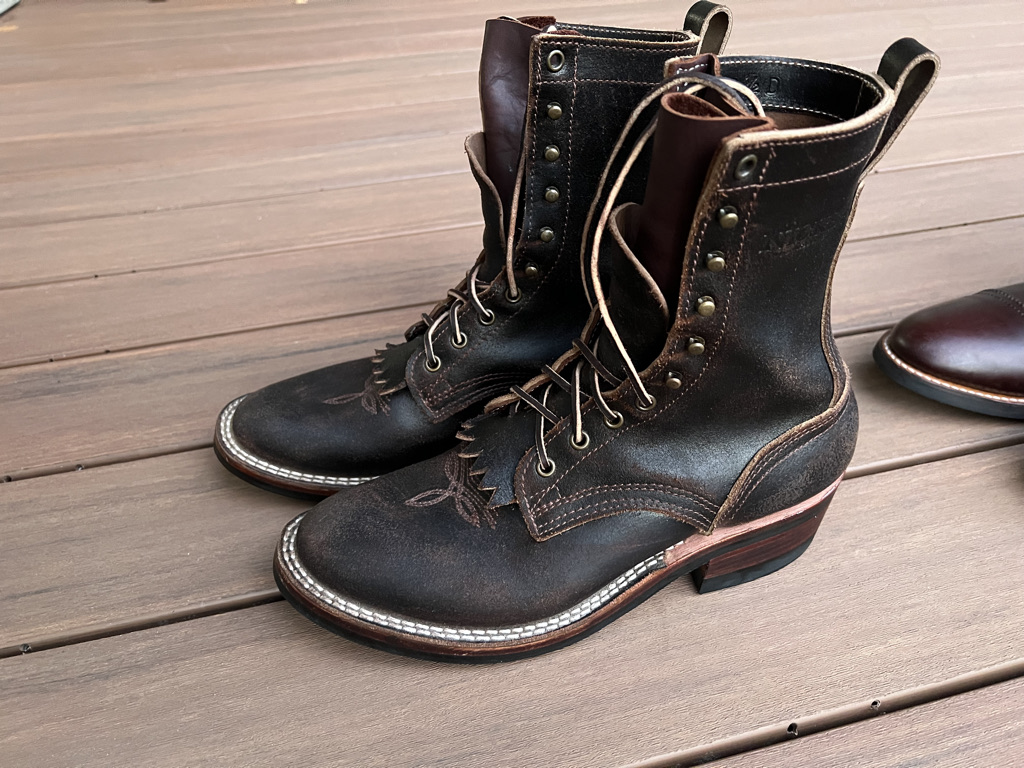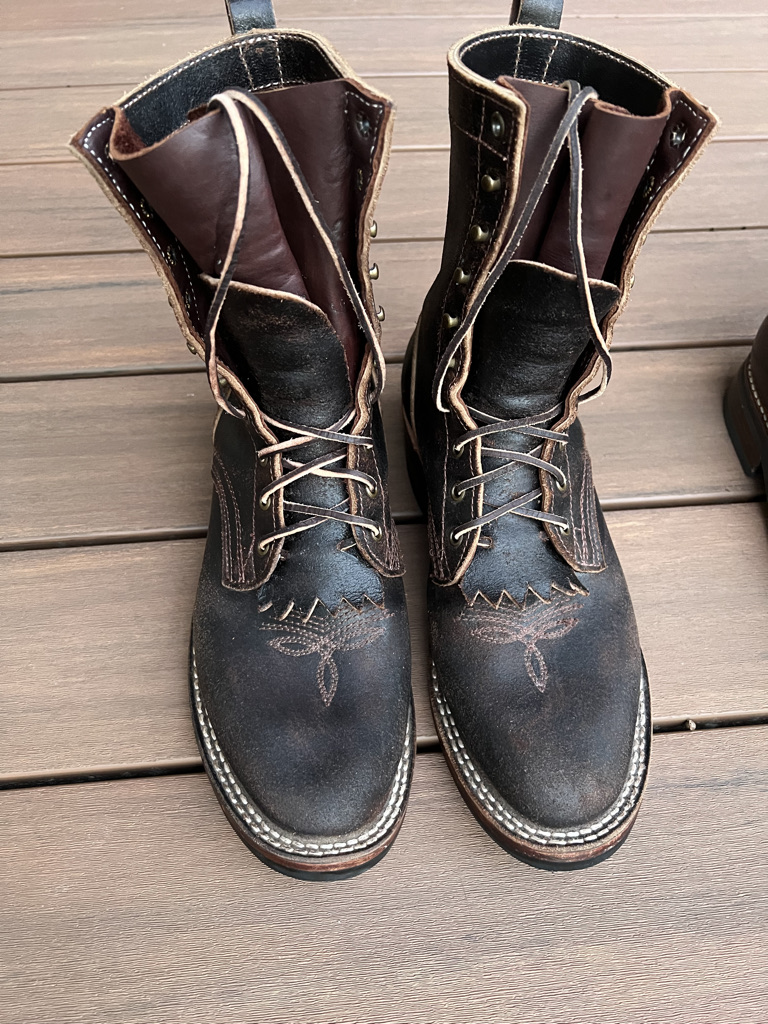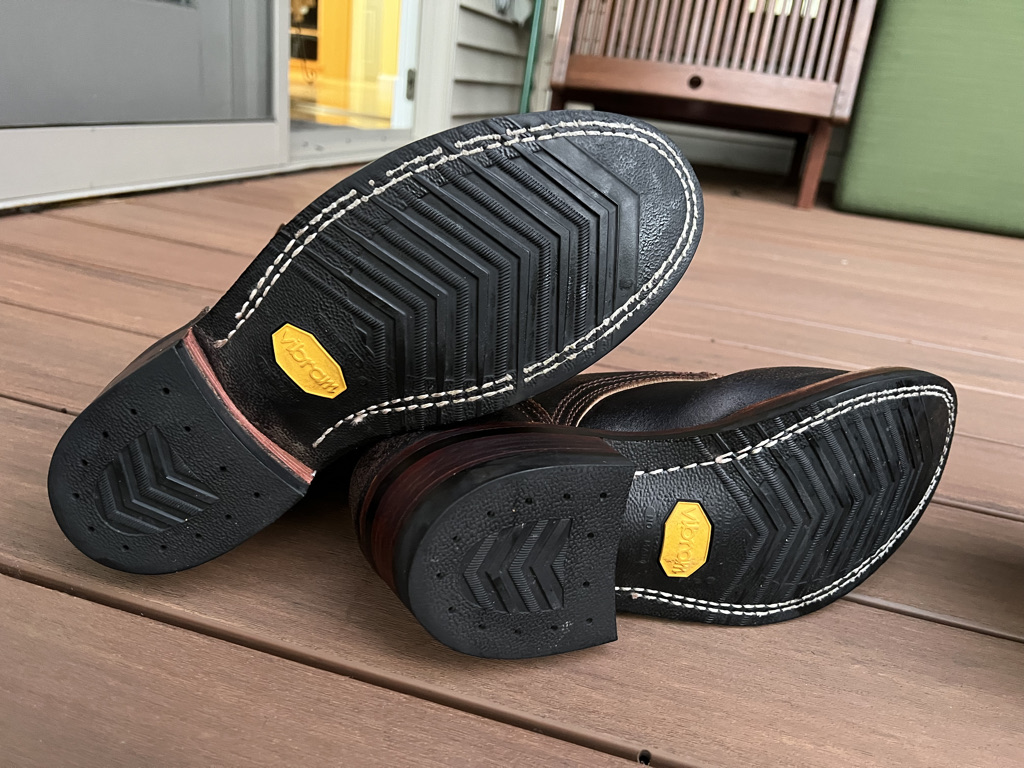 Last edited: