I was not planning another jacket in my wait for the GW A-2, but this opportunity came up and I couldn't pass.
Its an incredible find, especially for being in the UK.
The jacket appears to be in superb, mint condition, time capsuled from the early 1960, a real treasure.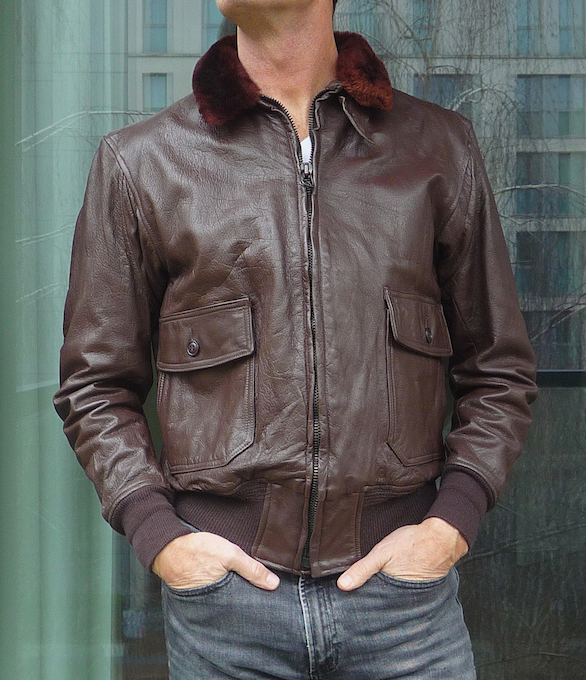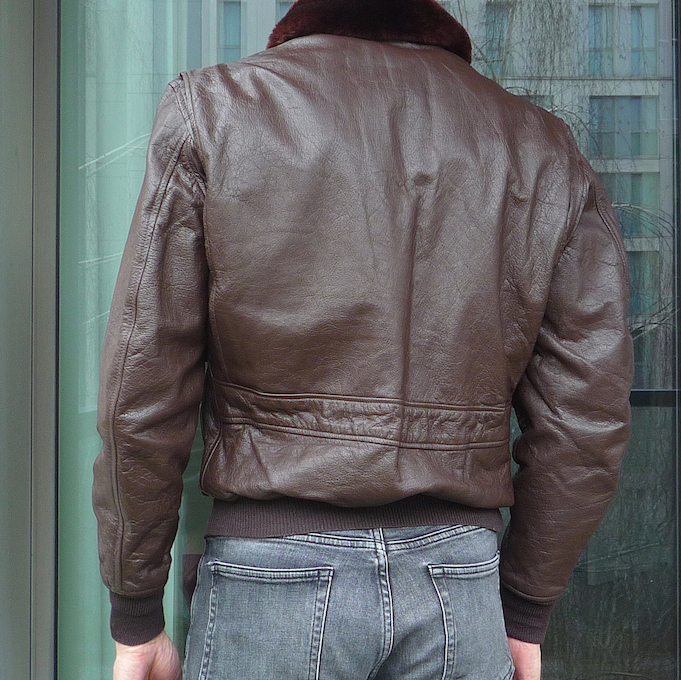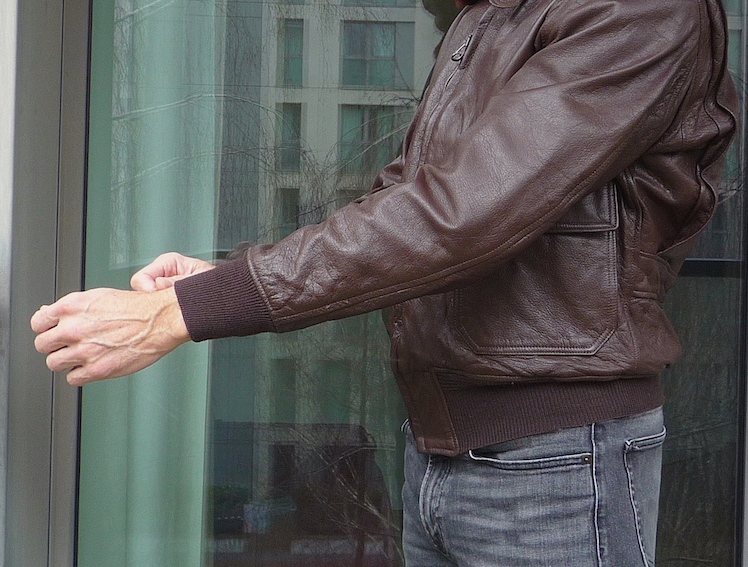 My problem is that the sleeves are a bit shorter than I'd like. This is rather common for me and a deal breaker.
Ive sat with it and gone back-&-forth a hundred times, but Im not going to wear it and Im not a collector, per se.
I'd rather it go to someone who will wear it and appreciate it, and put the cash into that GW A-2.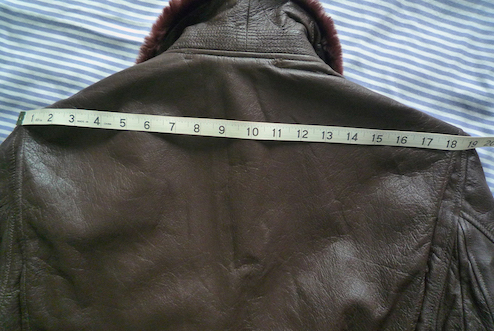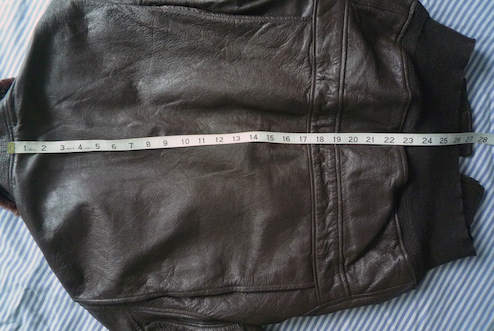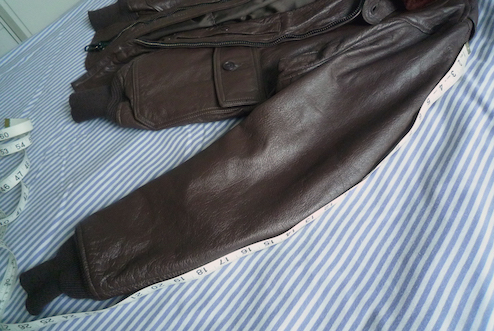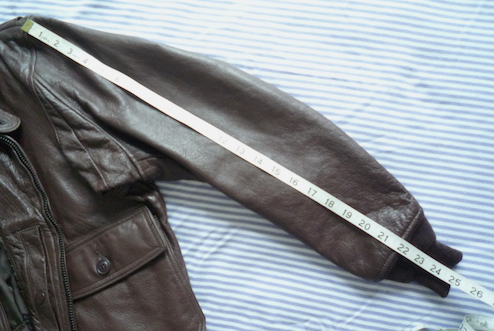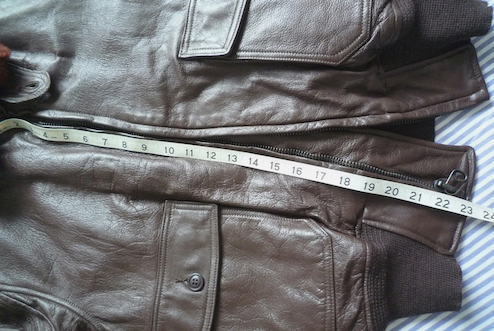 Goatskin has tons of character and grain, supple, no issues whatsoever. No scuffs, stitch holes, nothing.
Genuine mouton is in perfect condition
Blackened Conmar Zipper and tape, perfect. There does appear to be a section that is scuffed on the inside of the leather facing, see pics. Likely from the zip.
Brown knit cuffs are tight, as is the original 2 ply waistband, all original.
I have inspected closely and these have not been replaced. There are no 'odd' stitch holes or overstitching, the thread is all the same colour and perfect.
Inside the pockets is a luscious olive green lining. Clean as if it has just come off the factory floor.
Buttons and inside snap are mint.
I dont even think the pockets were ever opened.
Even a couple of factory silver pencil marks under the collar.
Overall, beyond clean and fresh, inside and out, no odours or anything that says anything other than NOS jacket.
Im sure it must have been worn (lightly and/ or sparingly) by someone, but its so, very lightly or sparingly.
Tagged 42
I'd say this is a trim, yet comfy 42. Im 5'10, 72kgs, 40" chest, slim and generally wear a 42 in original and high end repro A-2s and G-1s
Measurements:
Shoulders 19''
Chest 22''
Sleeve 25" (26" along the outer curve of the sleeve, but the cuff is almost 2.75" to 3")
Length 26 '' (back, from bottom of collar)
Price - I dont know what to ask for (yes, I've done my homework and have a ballpark value).
Why pay £1199 for an ELC or Buzz Rickson... Or $680+ for a Cockpit, when you can own the real-deal original from 1963 in the same condition.
It is what it is, but its also only worth what someone is willing to pay, within reason.
So, reasonable offers considered, considering what it is.
A great opportunity for UK/ EU guys, especially for the UK guys to get a minty original without the added postage or import costs.
Happy to post overseas, with tracked post.
For example, have a look at these past RE B series G-1s
https://www.thefedoralounge.com/threads/f-s-1963-ralph-edwards-g-1-sz-42-b-series.95258/
(my jacket is the same contract as the above, BUT NOT THIS JACKET, no tears)
https://www.vintageleatherjackets.o...-ralph-edwards-b-series-g-1-sz-44.9087/?amp=1
https://www.ebay.com/itm/294560365002
https://www.goodwearleather.com/pages/sale_g17823b_0002.html