Hey folks!
Ordering a minimalist cross-zip in the upcoming days.
One piece back with bottom kidney panel.
Shoulder gussets.
No epaulets, no belt or belt loops.
hand warmer pockets + one zipped chest pocket.
Brown leather, brass hardware.
Got everything down on paper and ready to order.
The only thing I'm not sure about is
collar lapel snaps
.
Please comment on which option you would go for and why?
I do not ride a moto.
Also note that the collar shape will be most similar to the 2nd photo bellow.
My thoughts:
None - clean look, but the lapels are more wild. 1/3 practicality, 3/3 visually.
Single - less clean look, but the most wild part of the lapels is tamed. 2/3 practicality, 1/3 visually.
Double - less clean look, even more tame than single, but a bit more complete visually - each lapel has a snap, rather than 2 have and 2 don't. 3/3 practicality, 2/3 visually.
Thank you in advance!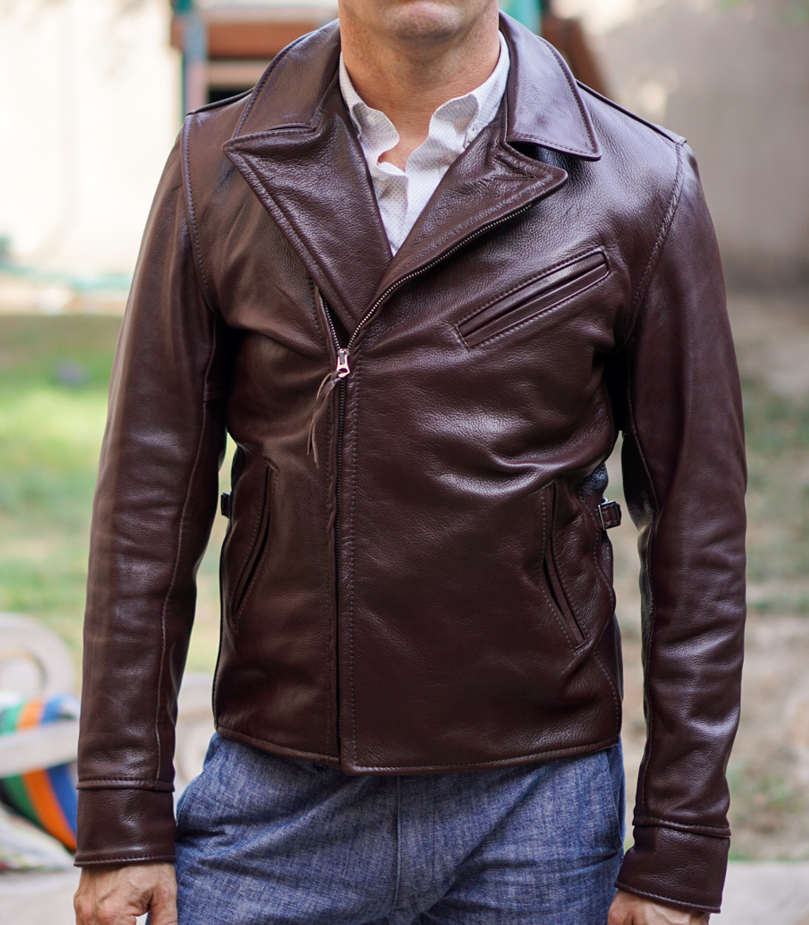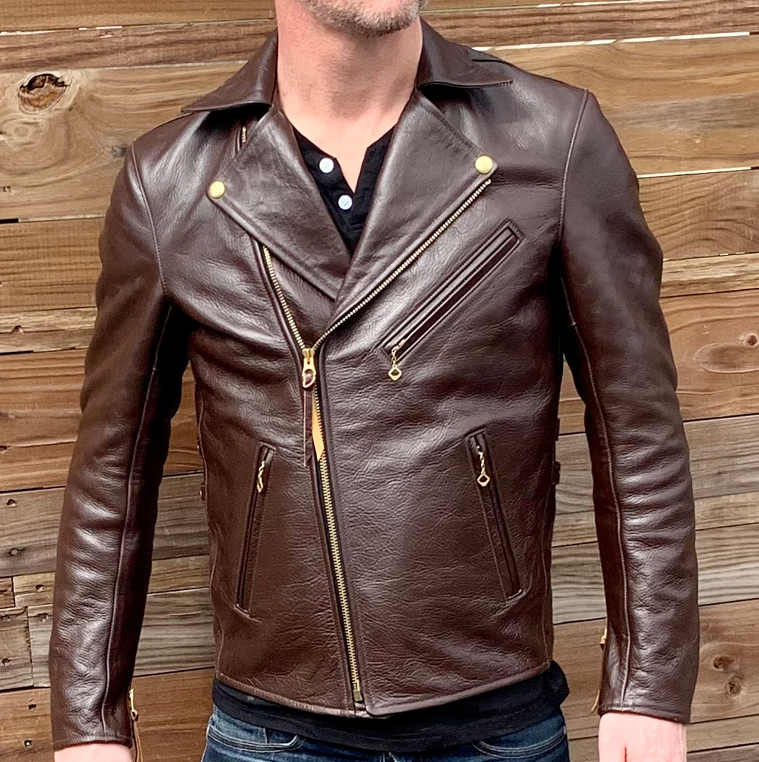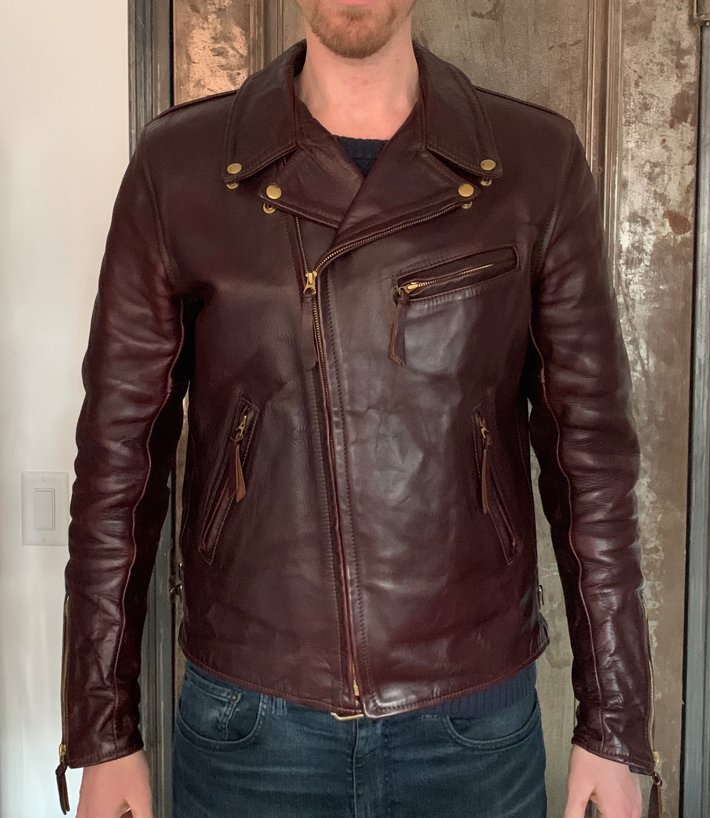 Last edited: