I recently got one of these vintage "good luck" skull rings on eBay. I know they made them from the turn of the century till the 50s or 60s so I have no idea what era it's really from.
It's pretty worn down and looks OLD. Looks like it did have the jewel eyes but they're long gone. Stamped STERLING on the inside.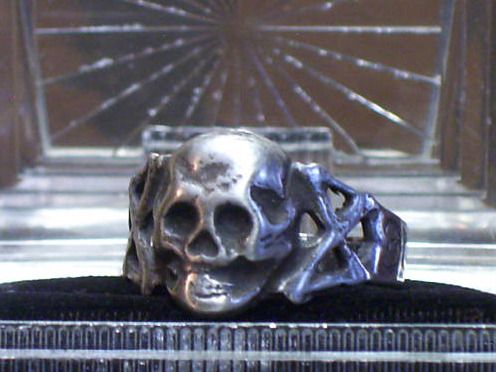 Any idea how to date it?