Sears is credited as the largest supplier of traditional cross zip Motorcylce jackets. Not surprising given their huge retail presence in the 1950s. This visual history will look at the catalog pictures and descriptions by year and include contemporary pictures of the catalog jackets. I have many pictures, but not sure if I have a pic of all the styles. I am counting on this forum body to address those gaps. I often miss details that others don't.
1949 is the first year that the Sears catalog shows a traditional motorcycle jacket. Wool lined with black horsehide. The catalog describes red, green, black lining. The wool lined jackets only last a couple of years. Wool lining was quickly replaced with the "new" nylon lining which was the all the rage. Buco dropped their early wool lined jackets for the new material. Wool linings in jackets seem to end around this earlyl 50s replaced with more modern material
1949
This jacket in the Allstate sections appears to be a Buco? A different jacket than pictured in the Fashion section of the catalog.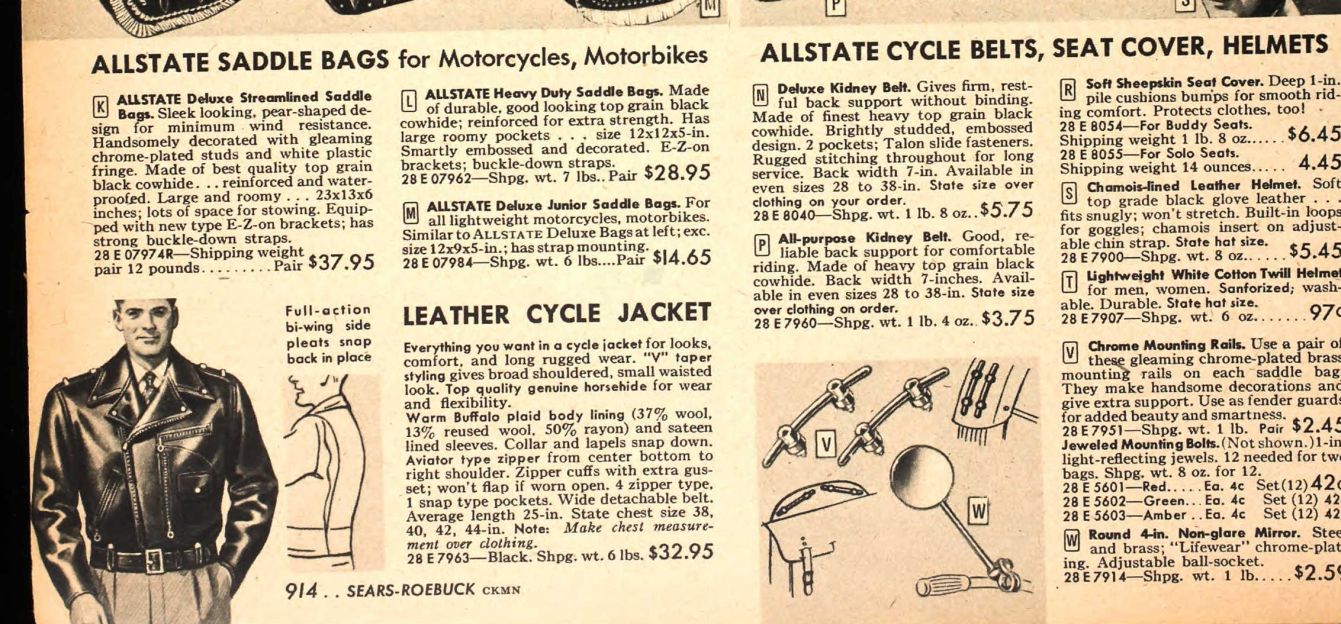 This jacket is from the fashion area of the catalog. Note the wool lining.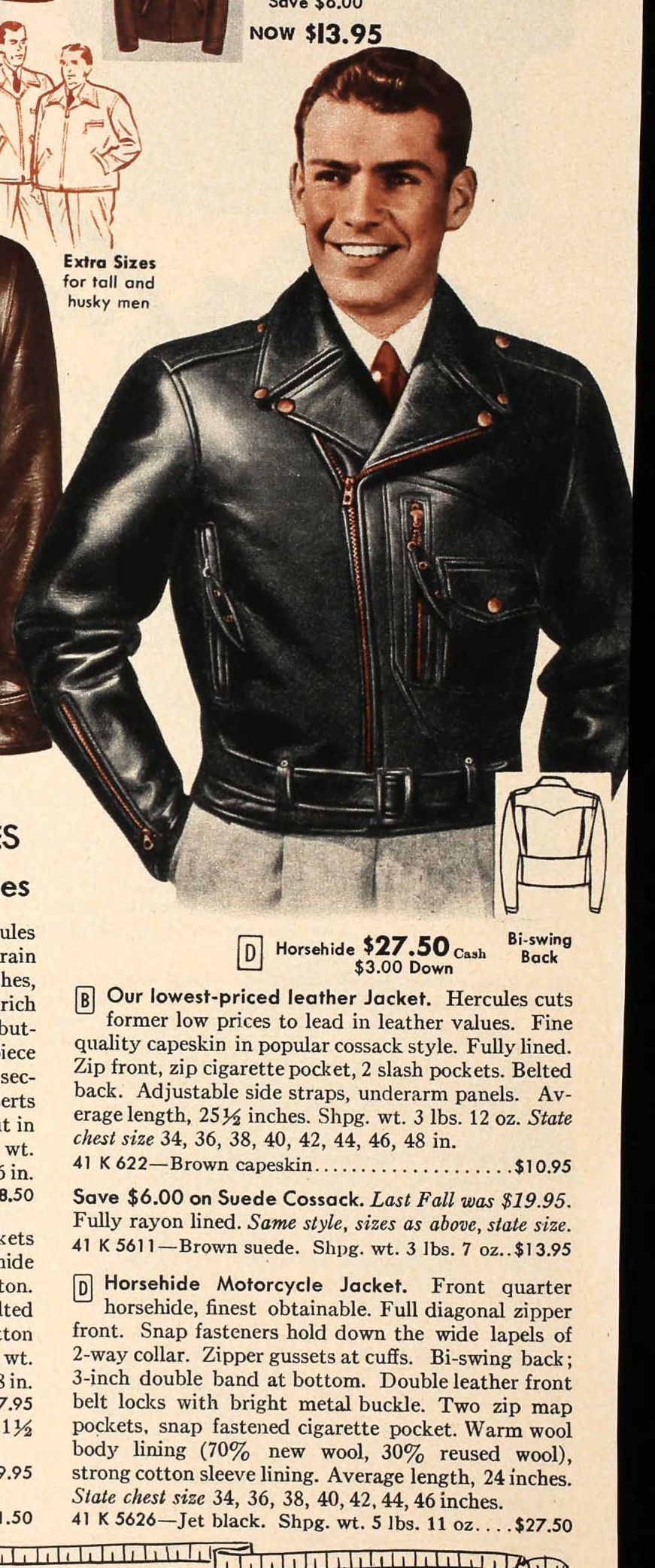 These jackets have the older label. Red, green, black wool lining.