"If one was going to build a collection of a specific maker of vintage jackets, I think Taubers would be one of the most interesting brands to pursue"
The quote is from another thread. Taubers are the first jackets I stared collecting after a tip from a long gone member here. From there I became interested in the Bay area leather makers and all the West coast makers. Most of these shops were smaller and focused on the Western market.
1945 San Francisco City Directory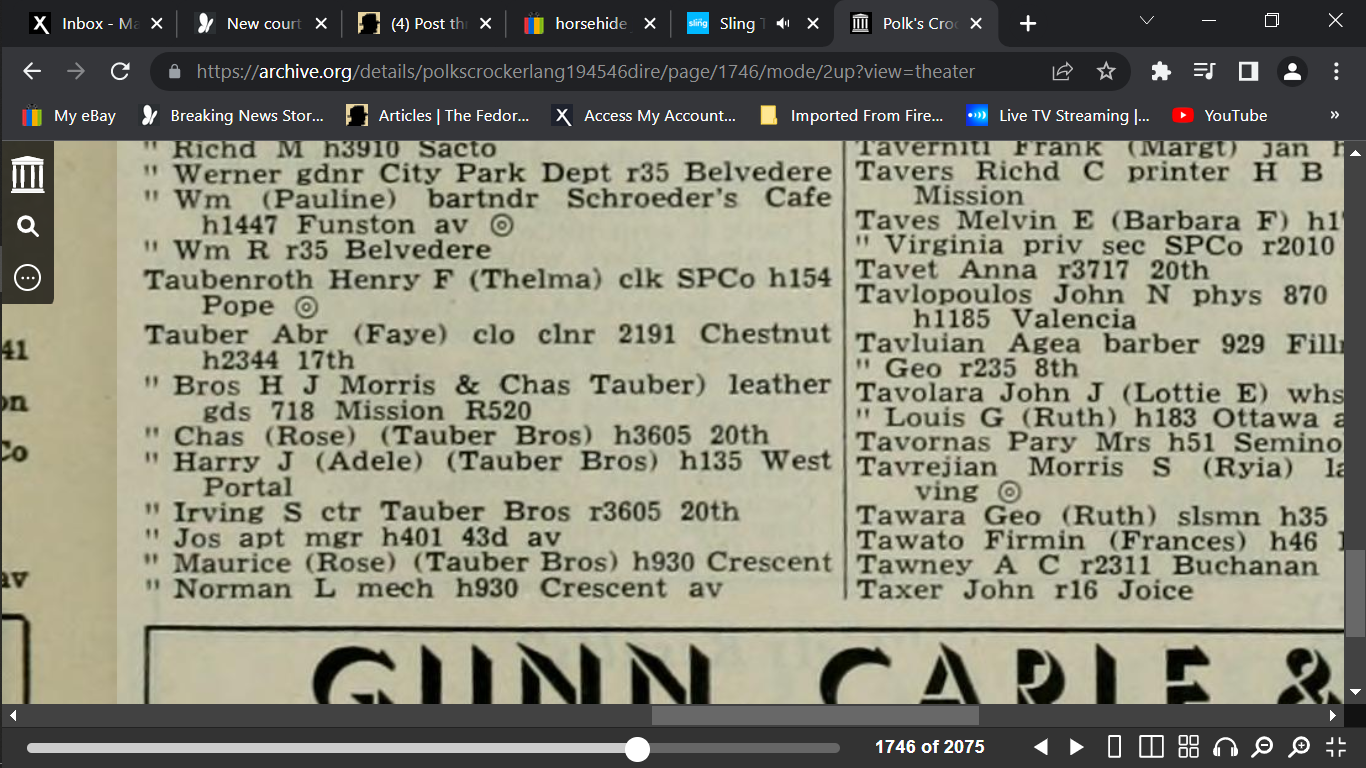 Taubers first appers in San Francisco city directories around 1941. Listing various Tauber family members as in the leather industry. By the 1945 listing they were listed as a maker of leather goods. This ad from 1984 shows the Taubers name was still alive. That is a 40 years history. At least the name outlived many other makers in the bay area.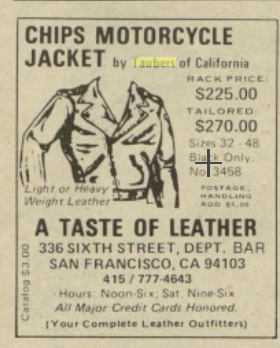 As documented through their jackets there is a focus on Police and Motorcycle specific jackets. This was common for all the small regional leather makers. By the 1960s Horsehide was becoming extinct with Taubers and Cal leathers among the last to use horsehide. The taste of the public was also changing and Taubers seems to have followed this trend by offering more Civilian styles (not motorcycle). They also moved away from horsehide.
I will post my collection of Taubers and other pics I have to demonstrate Taubers variety of leather outerwear. Hopefully others with information will share and help to develop this achieve of Taubers outerwear.