And in the Daily News...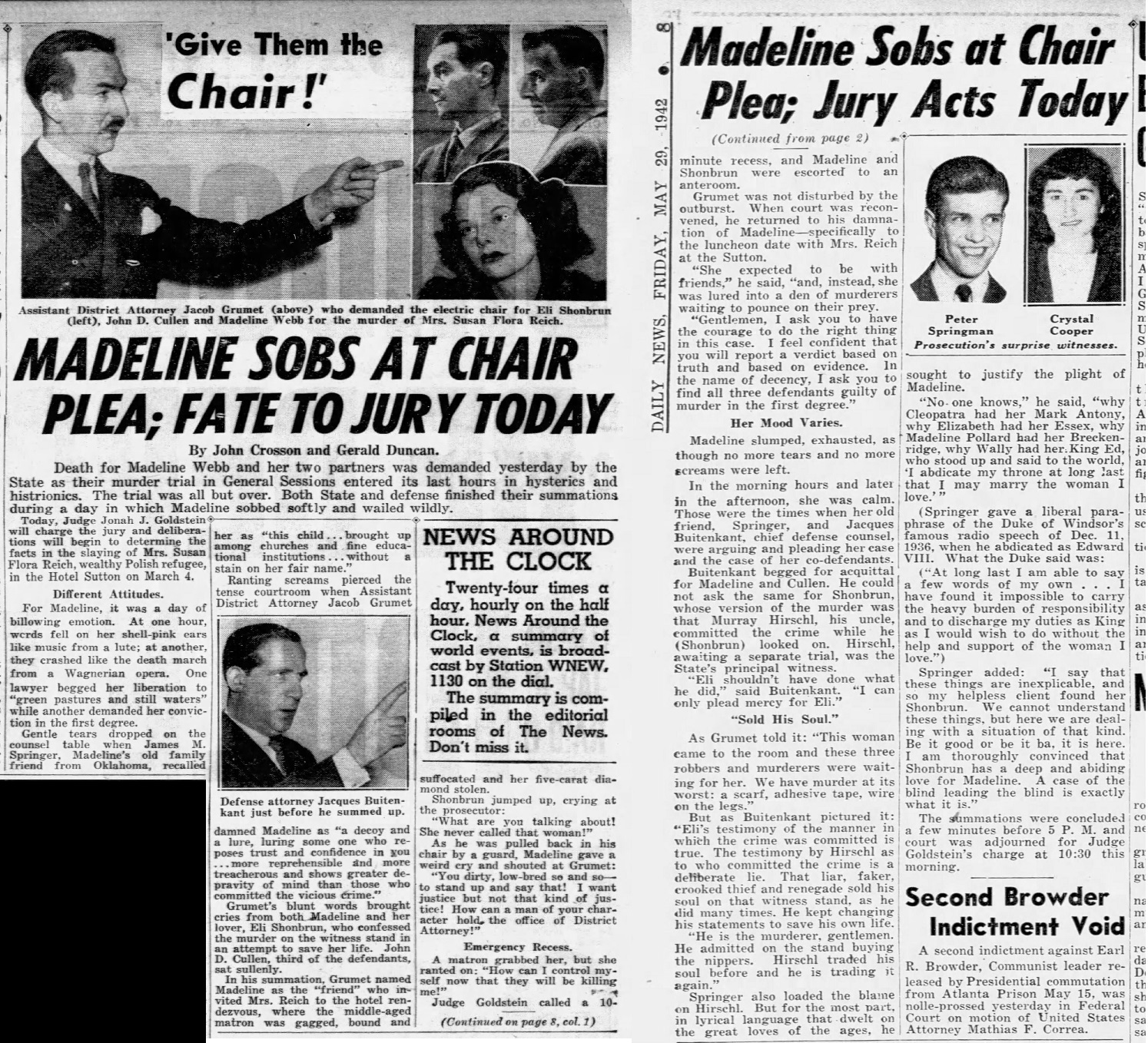 ("The Chair? NO THANKS I'LL STAND!")
Mr. Gable's earnings can be expected to drop considerably by the time next year's list comes out.
"Oh, and since I am, in fact, your commanding officer, you will call me, as the others do -- 'Master.'"
I mean, I'm sure Arthur Pollock is very concerned about the dramatic club at Erasmus.
There's a fine line between "plucky" and "irresponsibly stupid."
You don't read the papers, kid, do you?
All right, now stop it.

"And when I *do* go in the service, I'll have these swell photos to keep me company!"
"Put me in with Madeline Webb. I want to pick up some pointers."
Aren't you cold?