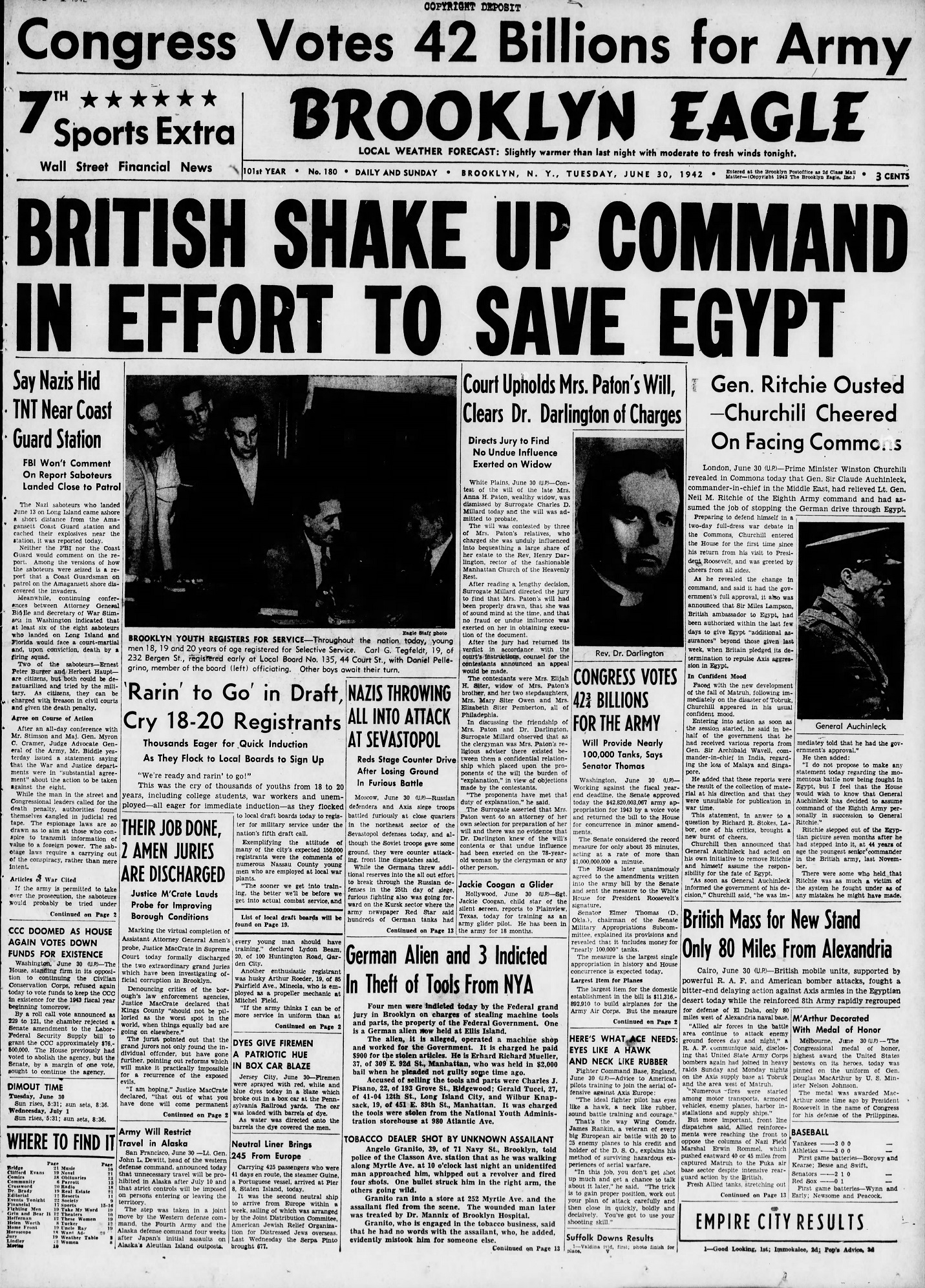 (Better go get your collar cleaned, Reverend, the stains still show. And I imagine we'll see Amen going into the Army any day now, and how fortunate it is that there will never again be police corruption in Brooklyn.)
President Roosevelt today ordered all Government agencies in the capital and thruout the country to contribute "every possible ounce" of scrap rubber to the collection campaign which he has extended to July 10th. The President issued the order as drastic new rubber conservation measures, including the extension of gasoline rationing, loomed for American motorists unless the ten-day extension of the rubber drive produces results. In New York City, Eugene McCabe, chairman of the citywide salvage drive, stated that yesterday's figure of 492 tons collected was the largest yet in the campaign, and he predicted that still better results will be received in the final days of the drive.
There will be further firings in various city departments in order to meet pay raises ordered by a recent Court of Appeals decision, Mayor LaGuardia announced today. Calling the decision "unpleasant," the Mayor warned that "employees must realize there is only so much money and no more." Apparently the employees to be dismissed are those who would receive the mandated pay increases, starting at $120 per year, but the Mayor also stressed that there will "not be many firings," with economies, vacancies, retirements, and transfers expected to absorb most of the increase.
The Sperry Gyroscope Company, now employing 2100 workers at its new manufacturing plant at Lake Success, Nassau, indicated today that it intends to double that work force. It was also reported to the Public Service Commission that three new bus lines for Sperry workers have been granted operating permits by the New York War Authority, and await only authorization by the commission to begin operation.
("Aw, t'at's jus' swell," sighs Joe. "Buncha rookies need ta get broke in!" "Ain' it awrful," chuckles Sally. "An' 'fore ya know it, t'ey'll be bumpin' ya right off t' night shif'." "Ya t'ink?" replies Joe. "I dunno, seem t'me like t'ey'll need us ol' hans t'keep all 'ese fresh kids in line." "How long you been woikin'neah again? Six, seven mont's?" "Laaaaaaawnganuff.")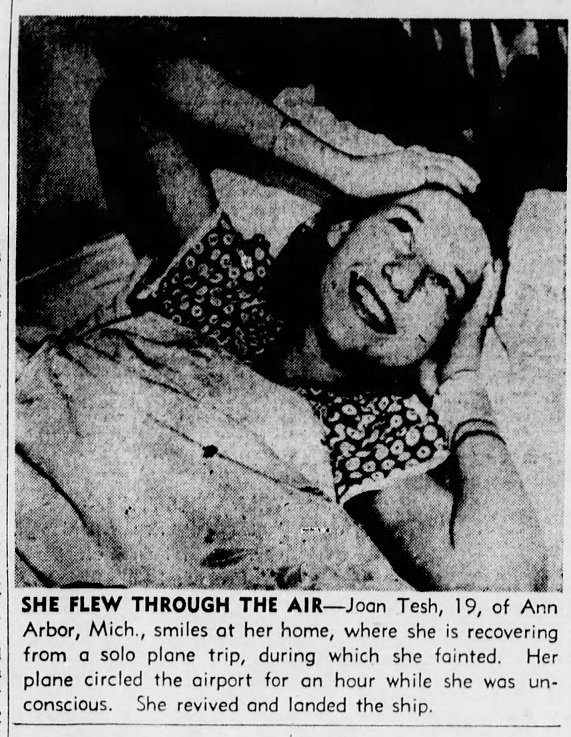 (Coming soon in "Smilin' Jack...")
For half a million boys and girls in Brooklyn and Queens, the ringing of the school bells today meant ten and a half weeks of freedom, as classes recessed until September 14th. The school system will continue in operation, however, for special classes for the training of war workers, with most teachers of vocational subjects remaining at work thru the summer to conduct these courses. However, five evening high schools have been officially terminated as a budget-cutting measure, and at Bushwick Evening High School, one of the schools that will not reopen in the fall, the entire faculty rose in protest, arguing that students will need to travel an additional hour to reach the nearest operating night school in New Lots.
New and more rigid restrictions on the issuance of supplemental gasoline rations will be imposed by the Office of Price Administration, with C cards issued only to fourteen specific classes, including those engaged in official Government business, newspaper photographers, public health workers, transportation workers engaged in the movement of food products, persons engaged in farm work, professional fishermen, repair and maintenance workers, salesmen for farm machinery, messengers, and those engaged in the movement of servicemen and war workers. Members of those classes will be required to prove their need for the supplemental ration, as will all those seeking the smaller supplemental B ration.
Motorists are reminded that tomorrow is the deadline to display the new Federal Use Tax Stamp on all autos. Violations will be punished by a $25 fine, 25 days in jail, or both.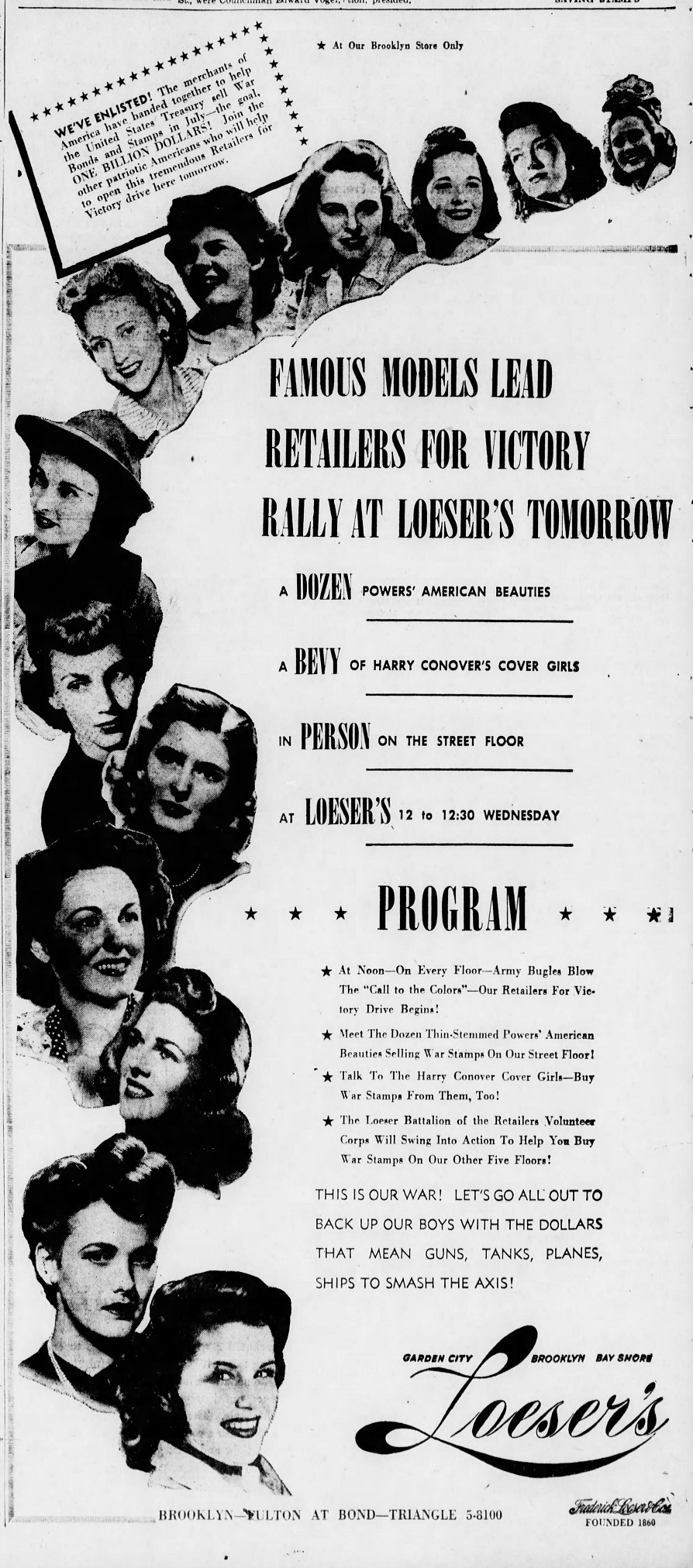 (They're famous, but we're not going to tell you any of their names, because they're not THAT famous.)

($4 for a cheap suit of coveralls you can probably get for half that at Davega really is a bit much.)
The Eagle Editorialist notes word from London that the British are becoming "baseball conscious" after watching American soldier teams playing in city parks in their leisure time, and regrets that this constitutes the British introduction to the game, because "at least half of it is in the audience." "Comparing a game in London to a game at Ebbets Field is like comparing an English tart to an American apple pie!"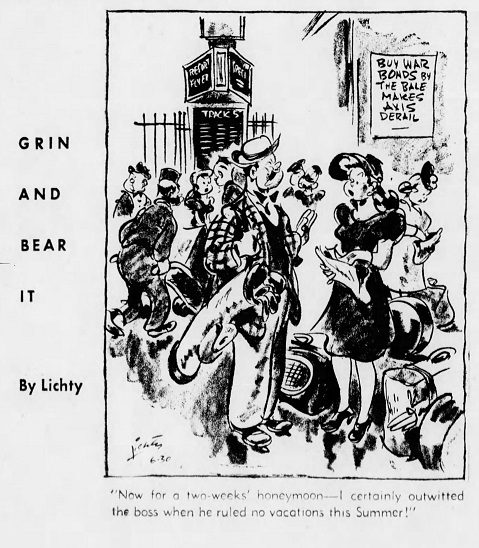 (Yeah, well, you're not fooling the draft board.)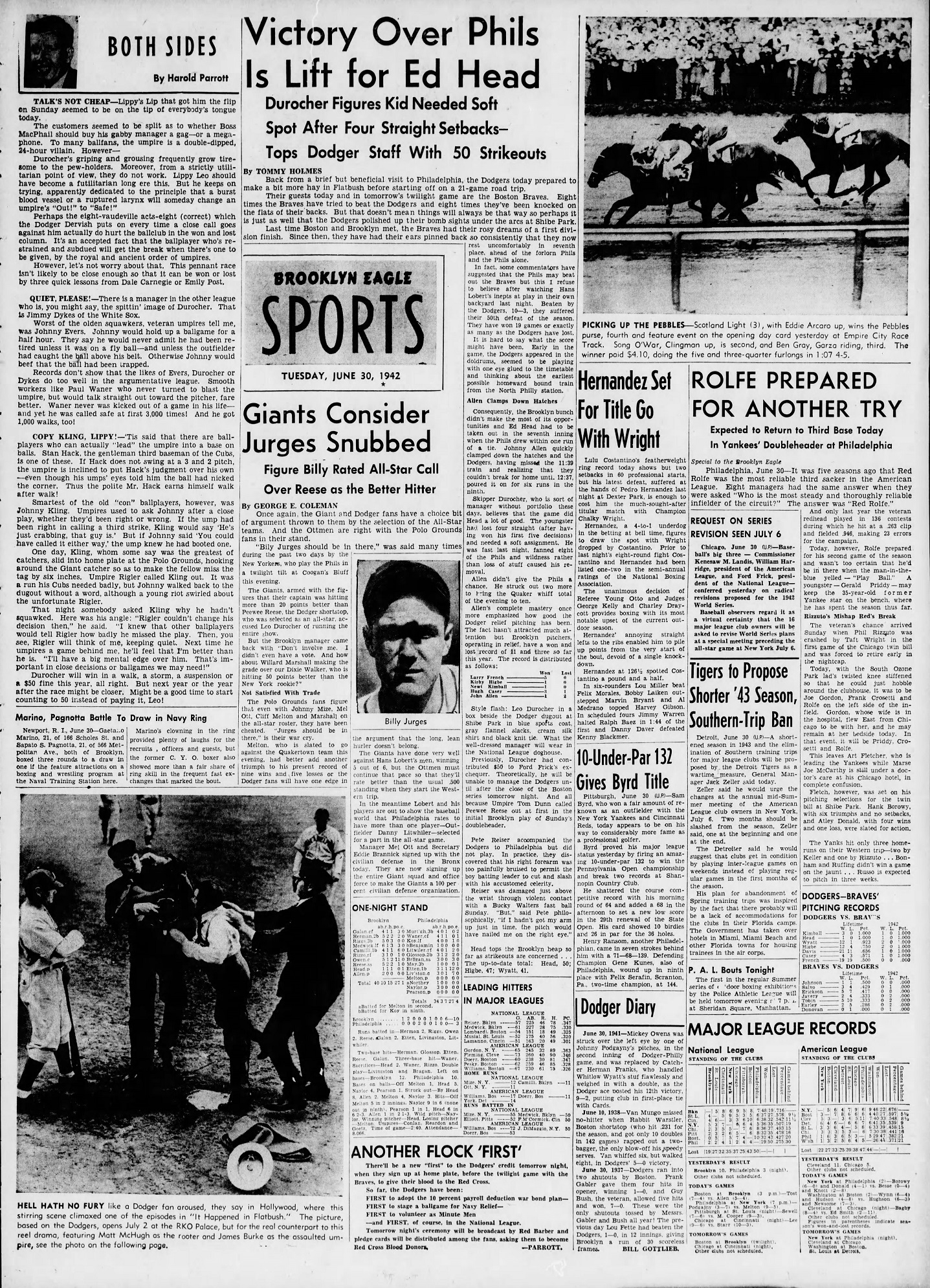 (OK, I really need to see this picture. And Parrott may have a good point, but do they make movies about managers who sit quietly on the bench?)
(A prophet is not without honor save in his own country.)

(Hope your insurance is paid up.)
(Hmph. I've seen better moustaches drawn on political posters.)

(Yes, but there's *degrees* of stupid.)