And in the Daily News...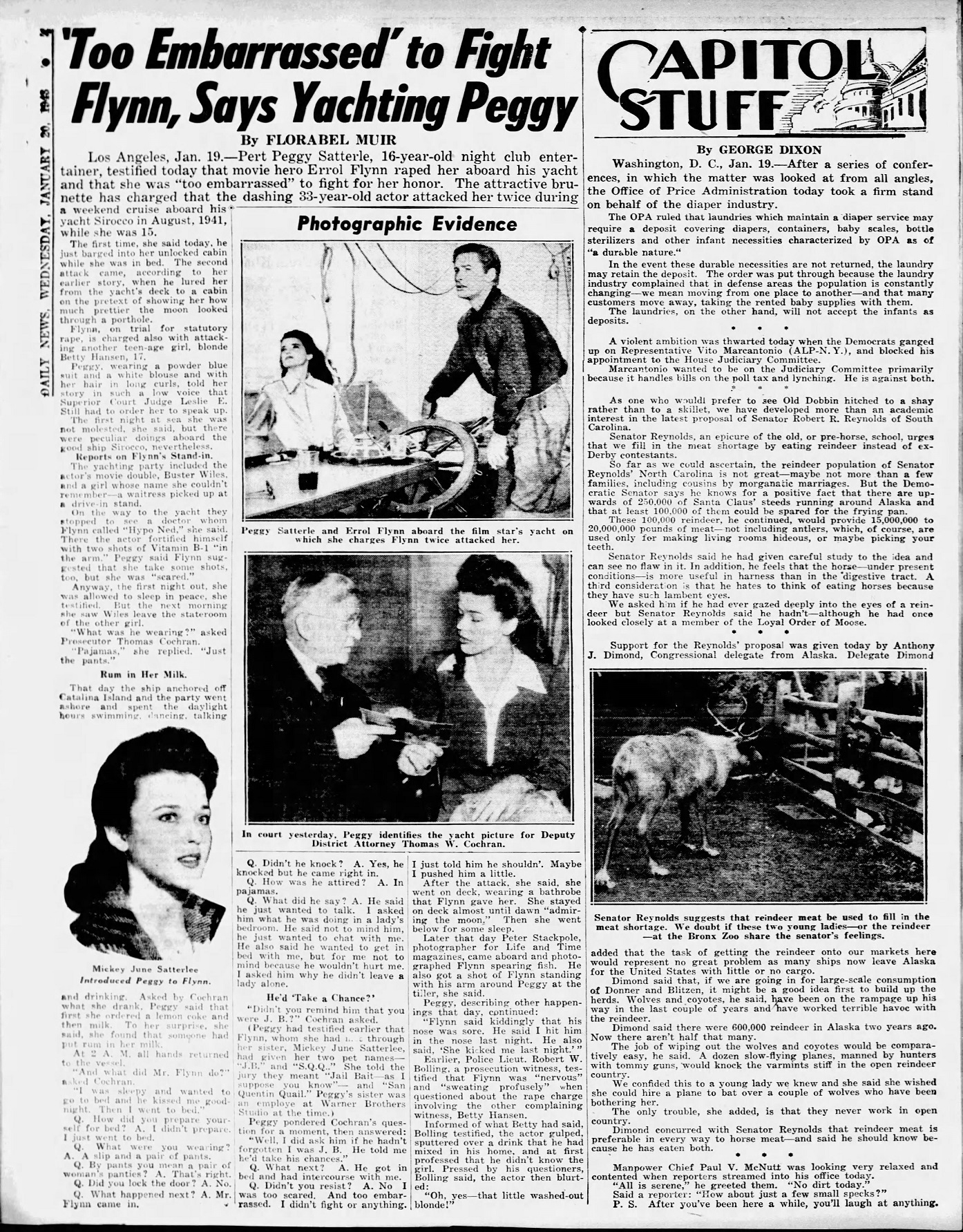 "He just wanted to chat with me. He also said he wanted to get into bed with me..."
"Sonja will take 'em off in the middle of Madison Square Garden." "Now just a minute!" yells Gypsy.

EXACTLY WHAT WERE YOUR ORDERS, SIR?

You can't be this naive, kid, not after all you've seen.
Seeza Maboiks!
"Well, at least we've got a fourth for bridge."
"Look,. it's this way -- 'You want this. You can't have it.'"
"What Jacket Are You Wearing Today?"

"I did feel sorry for the guy in the wheelchair though..."
Where's the foreman here? YOU'RE HOLDING UP VITAL WAR PRODUCTION!