Time to rebuild.
I am offering the following and will follow up with measurement pics this weekend if needed. You can trust what's posted here in the meantime (I've done this a time or two).
Walter Dyer:
$210-shipped conus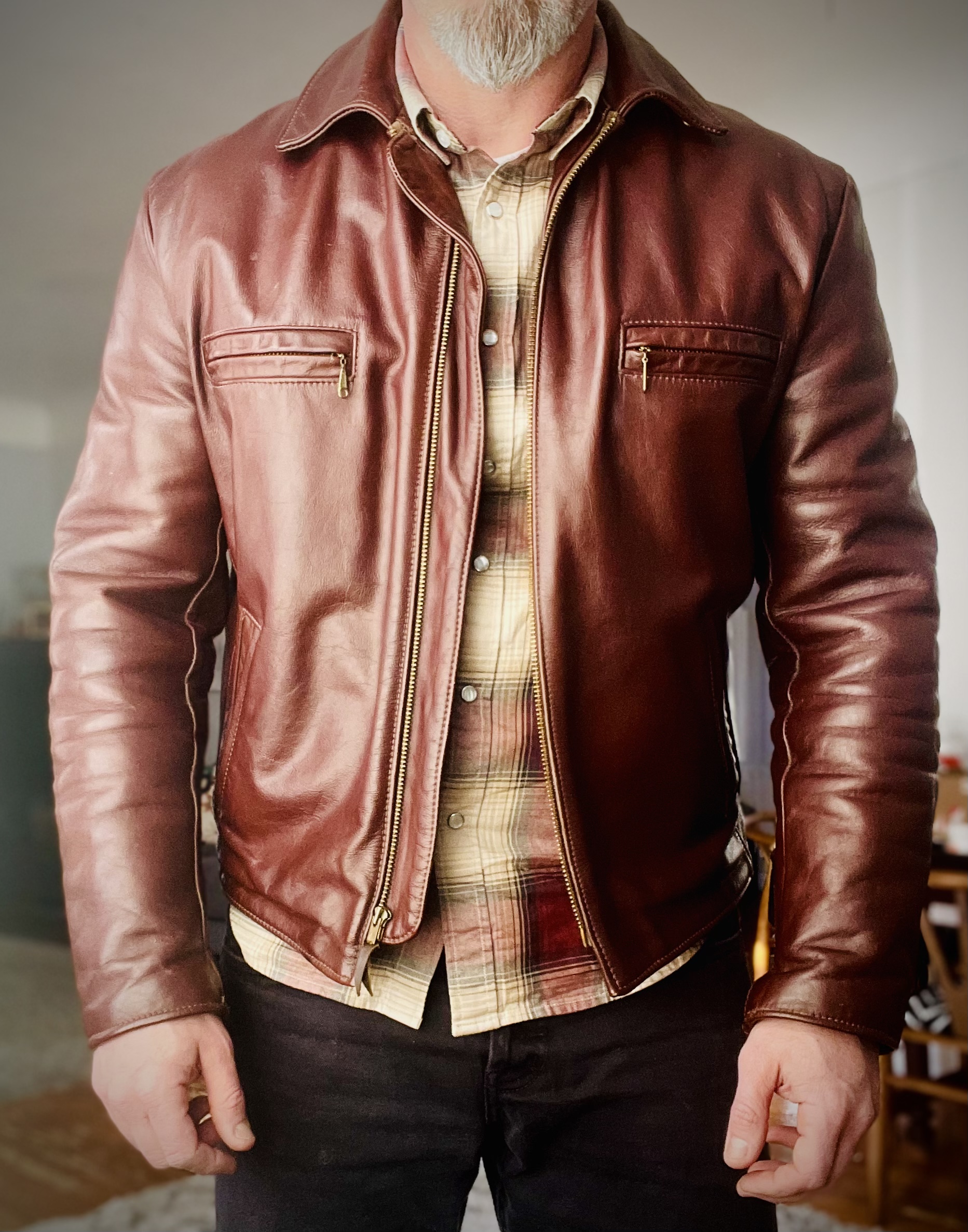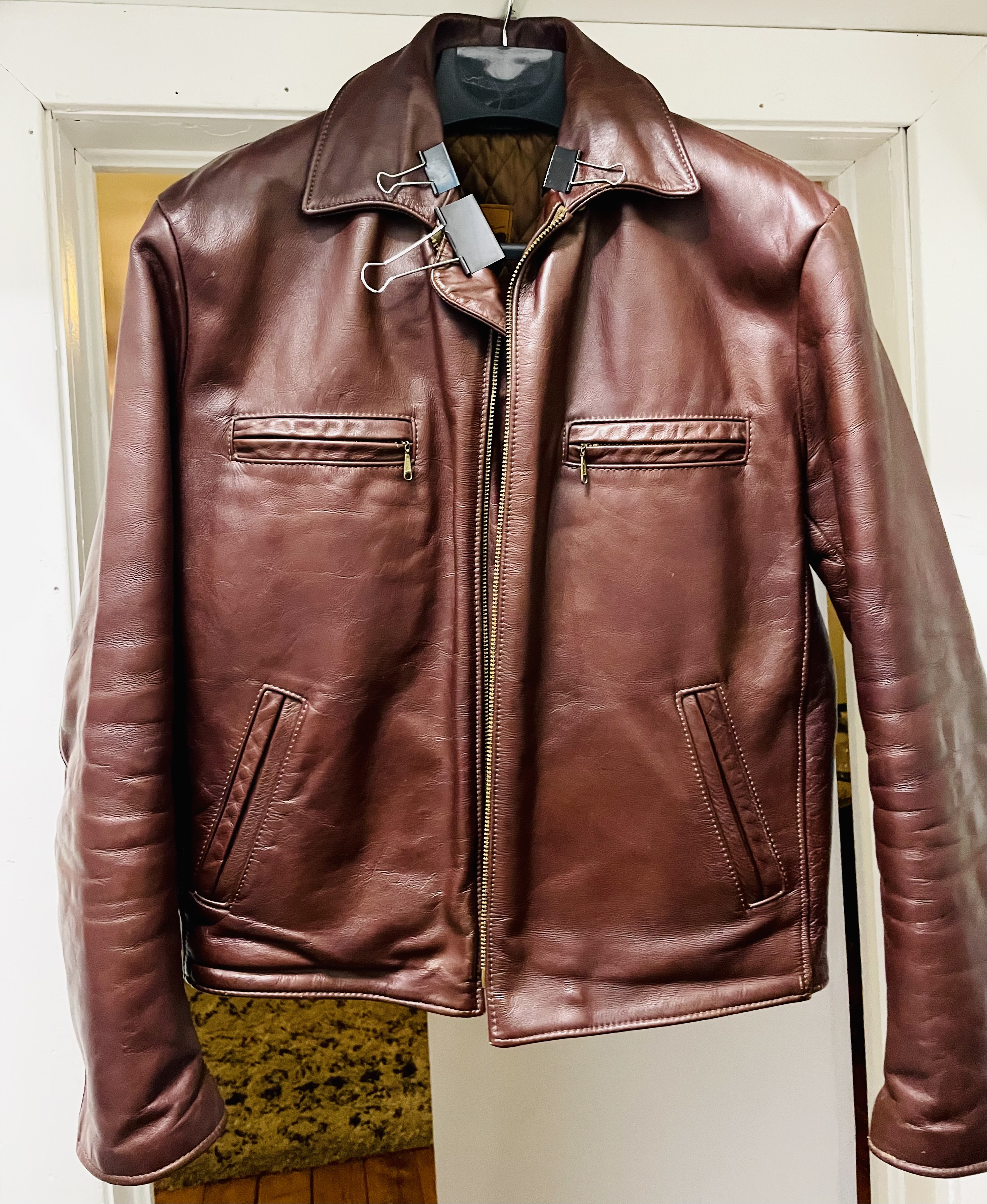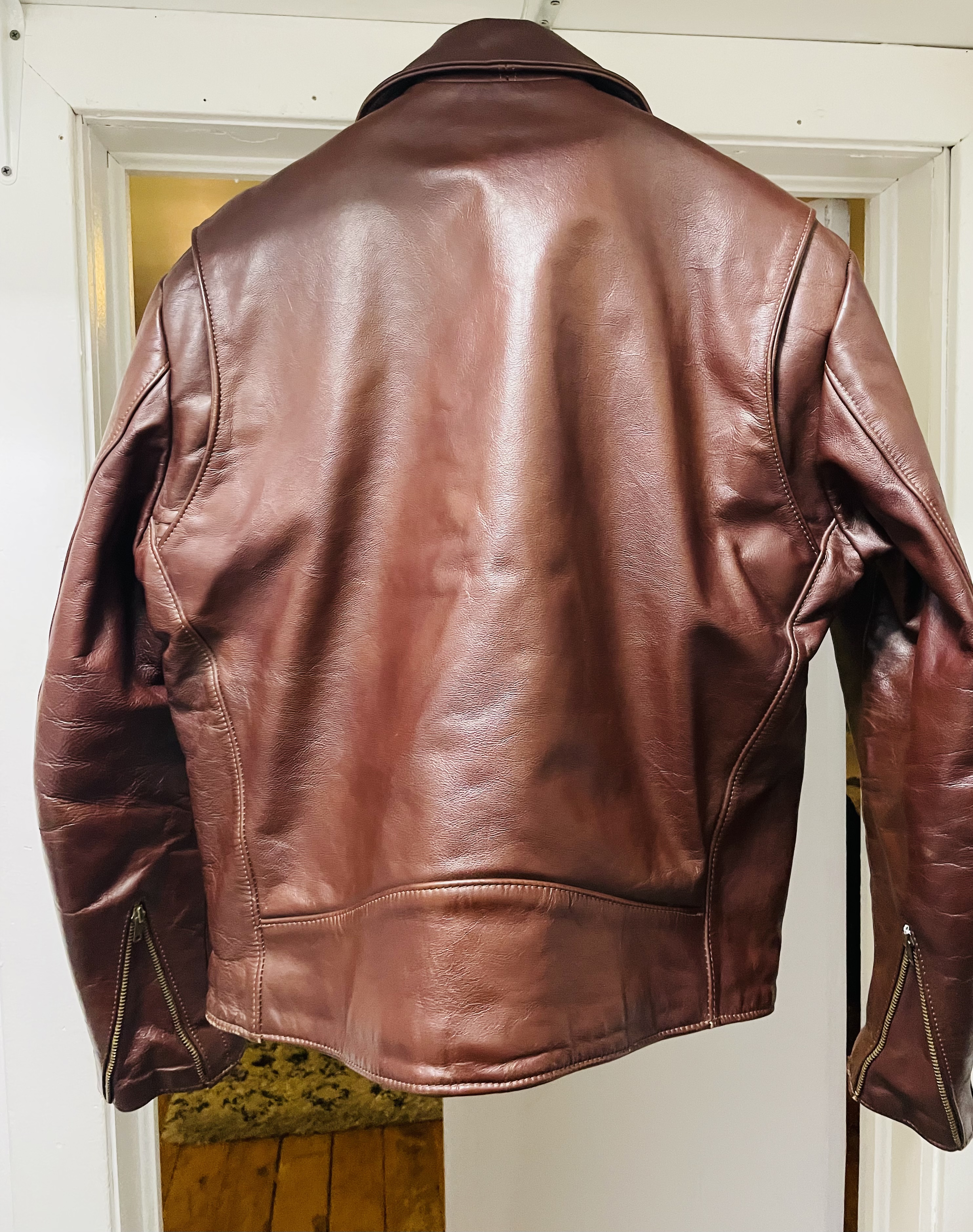 Superb condition. Perfect. Size 42", all 4 pockets are leather lined, interior lined in nylon quilt.
23.5" P2P
19" shoulder
25.5" back
25.5" sleeve
21" hem
Aero Majestic:
$575 shipped conus
In perfect condition, worn a handful of times (carefully). No stains or issues. Perfect shape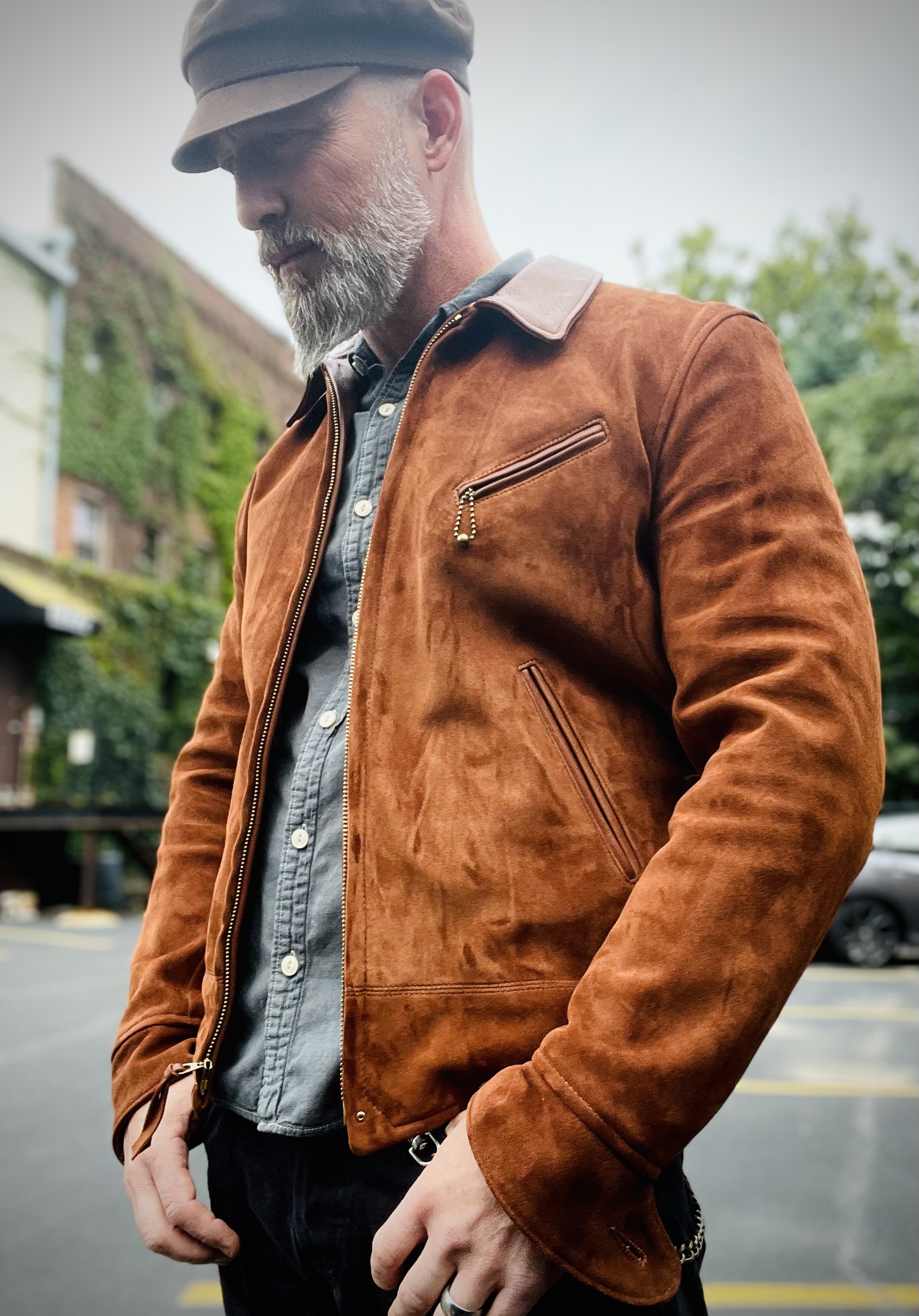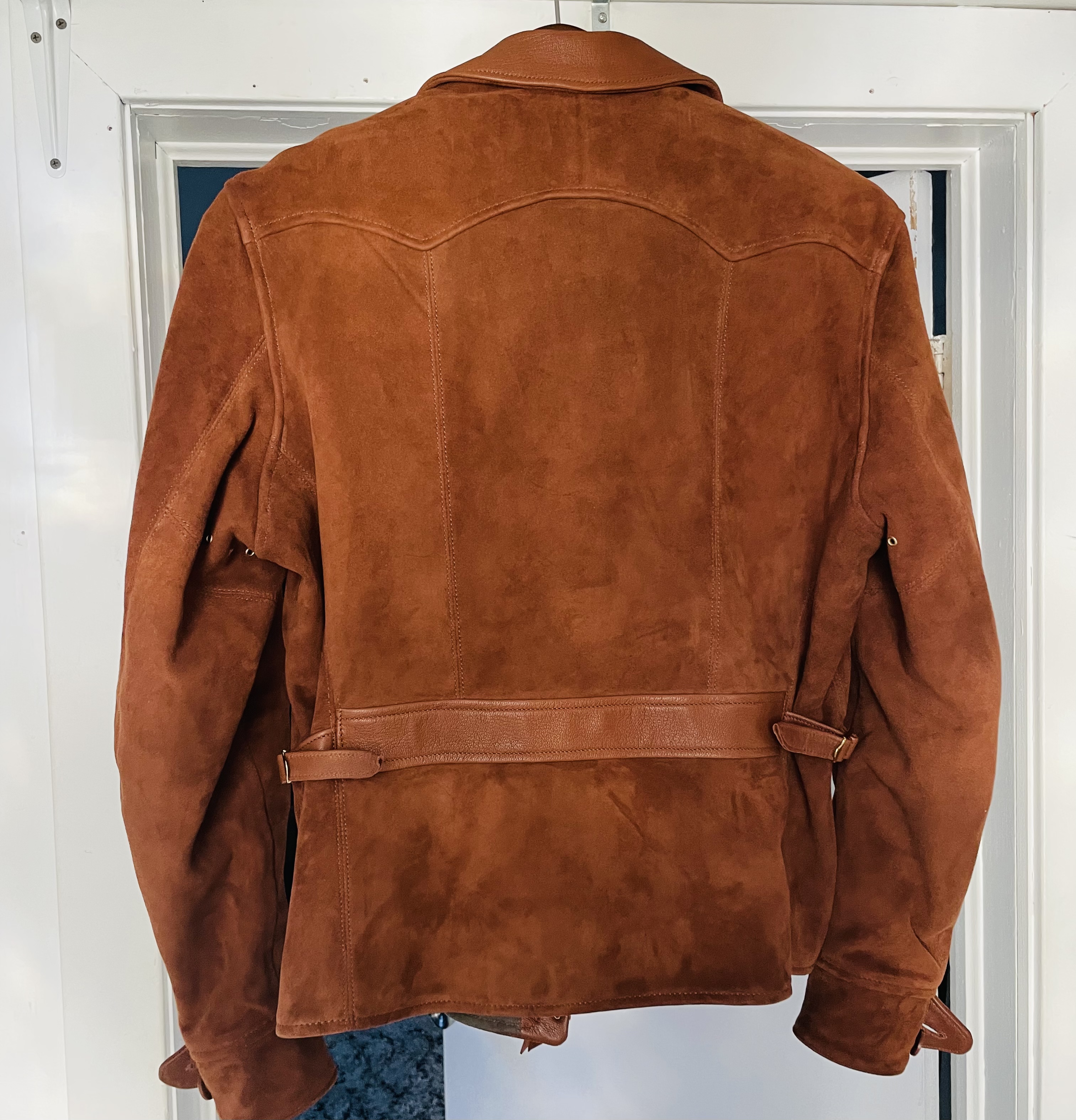 Sz. 42" rust goat suede, olive sateen liner, an absolute dream to wear.
23" p2p
18.75" shoulder
25.5" back
26" sleeve
21" hem
Soo Woolen Mills hunting jacket Halfbelt:
$115 shipped conus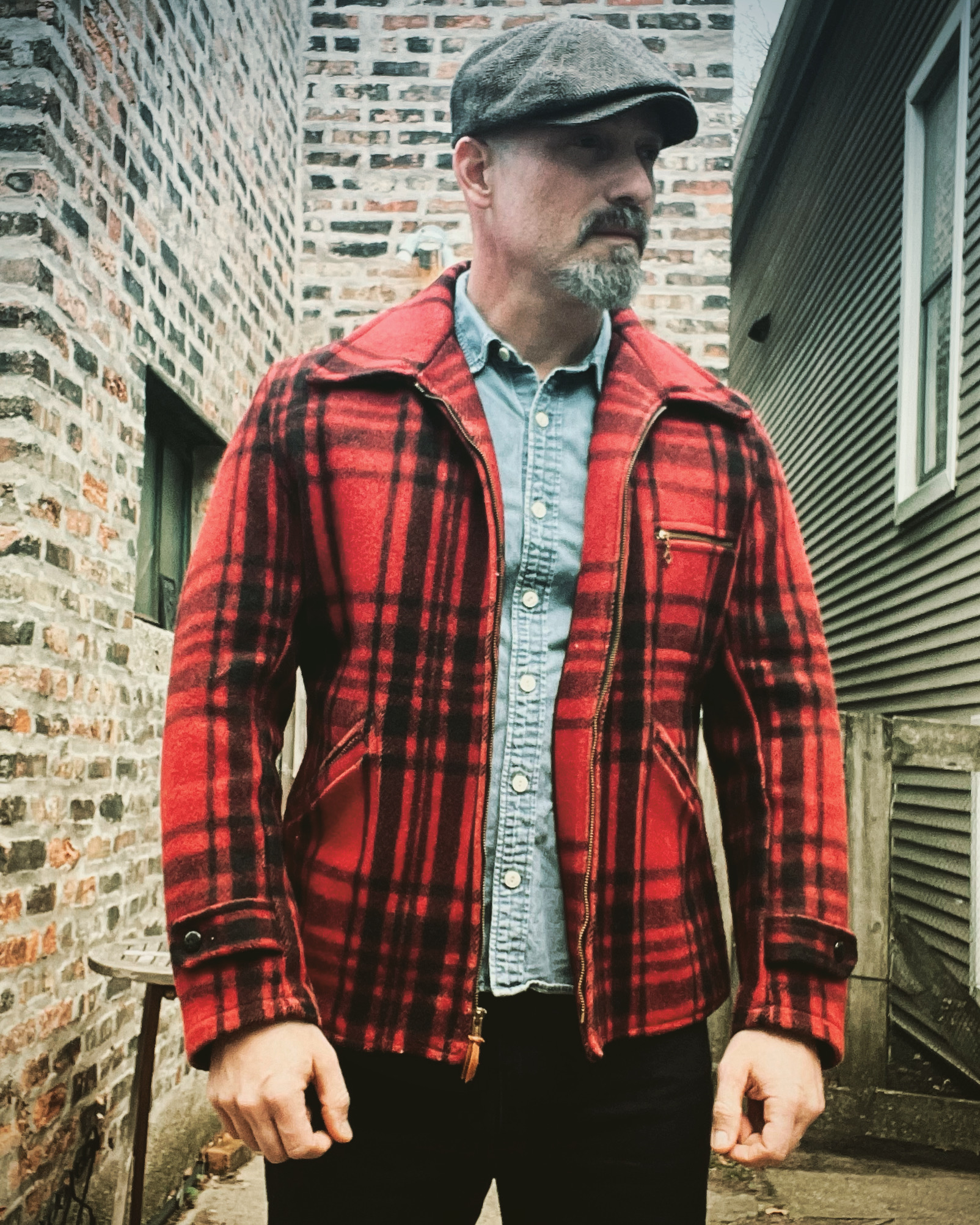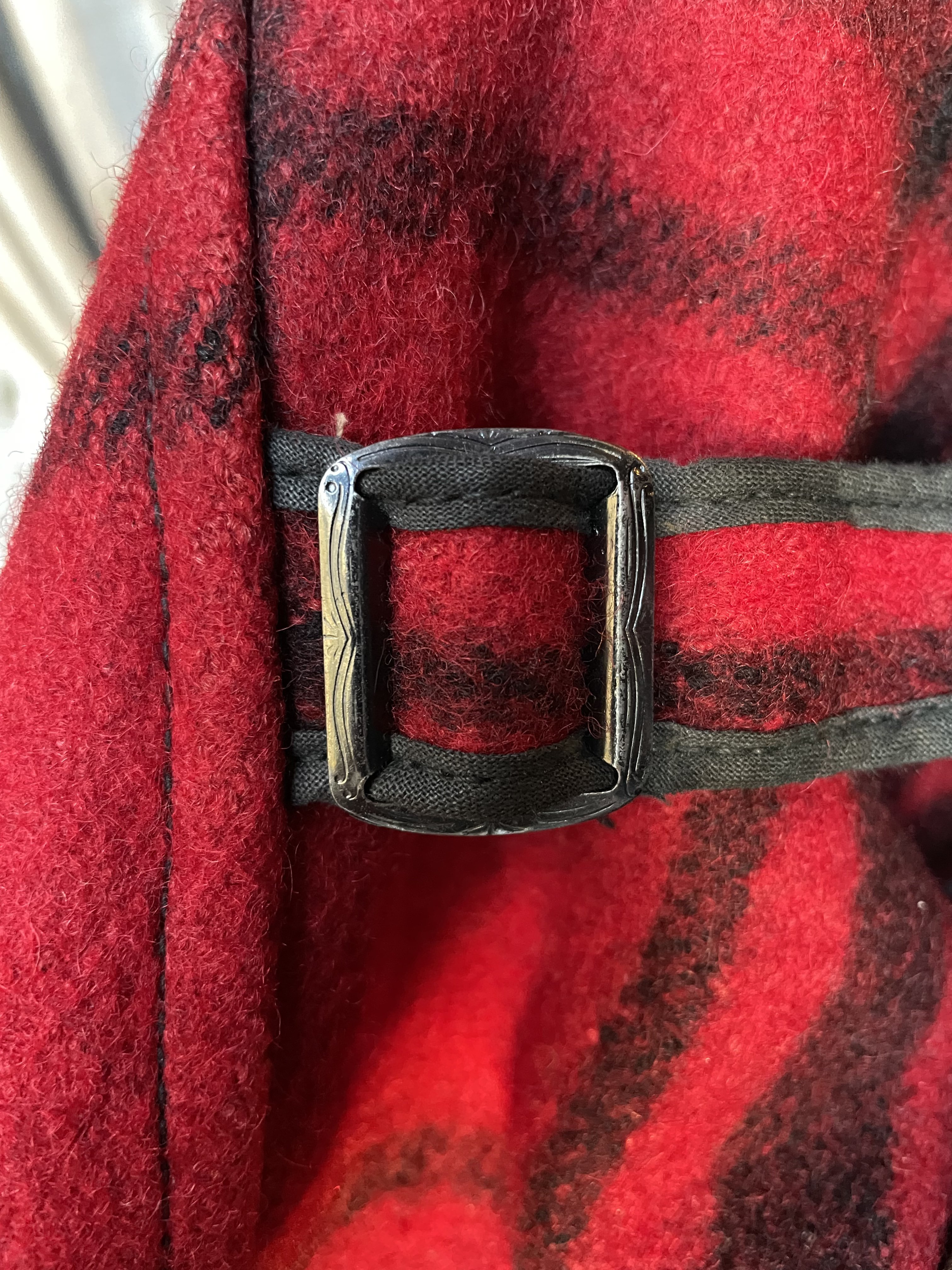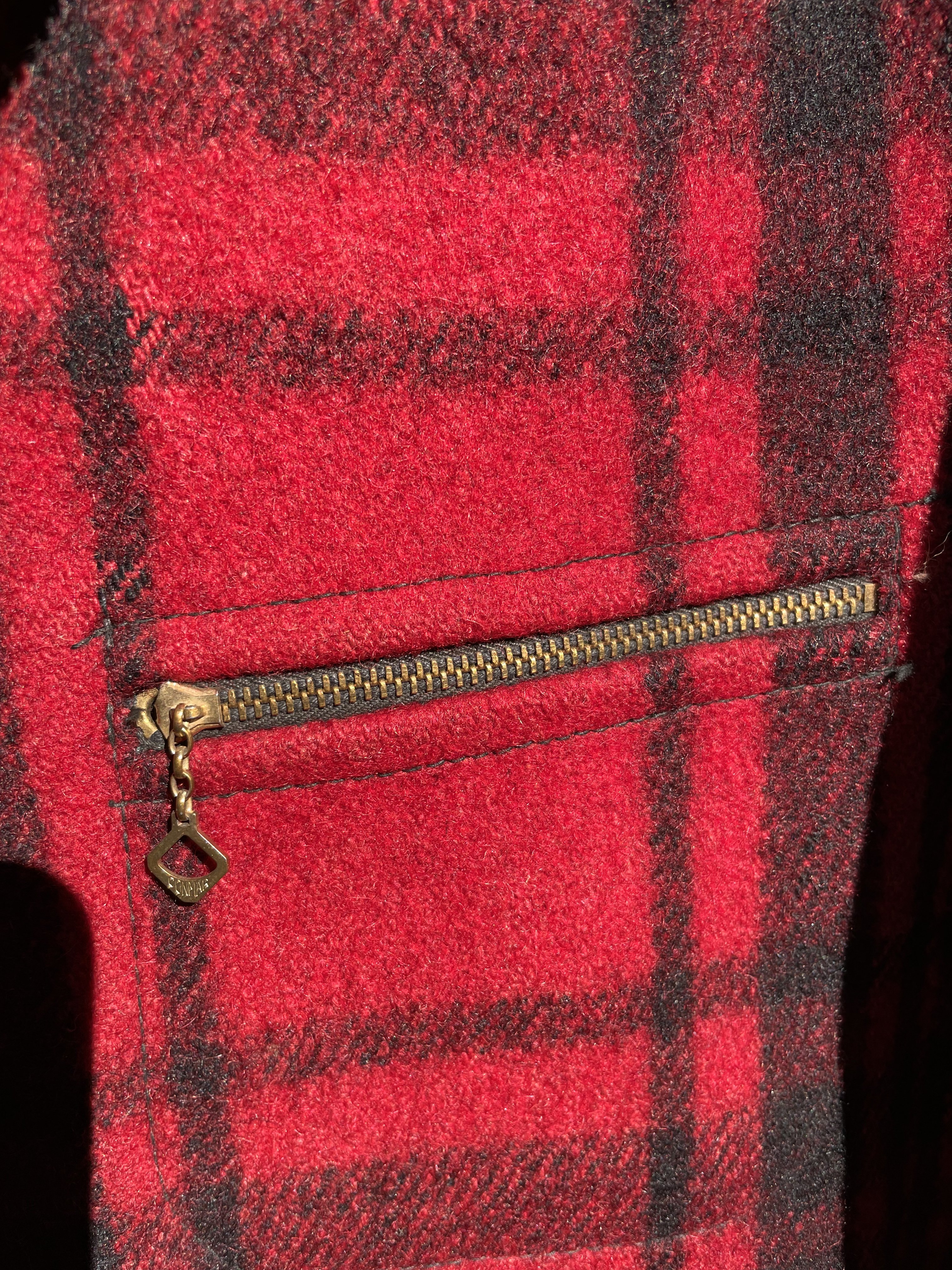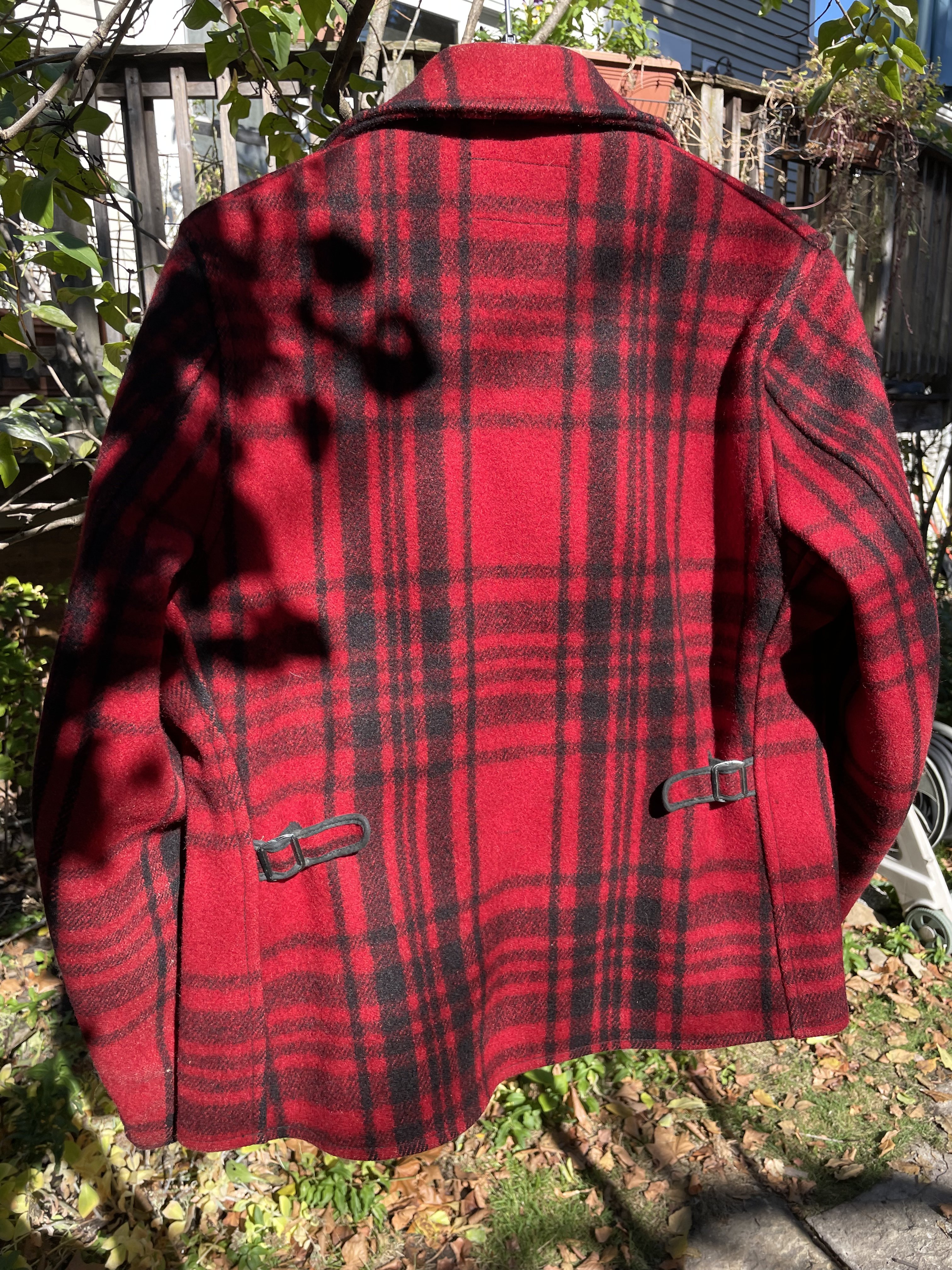 Superb vintage wool, thick and nicely aged. Zippers are all good, nice details in the buckles. Unlined.
I'm calling this a 44"
24" p2p
25" sleeve
19.5" Shoulder
27" back length
If you have questions please ask. I'm firm on these prices as they are very fair and being passed along for a bit less than I paid after taxes and shipping. I take good care of my wardrobe so rest assured all these pieces will arrive in perfect working order and ready to wear.