I don't believe I've seen a thread like this one before. It seems appropriate now though, when a lot of Loungers have time on their hands.
In my case today isn't accurate but I didn't think a thread titled "what hat were you working on yesterday" made sense.
My hat work has been on hold for a long time but late Easter evening I decided to get back to two projects I had benched a while back. Both are pretty damaged specimens, a 3X Open Road that I reblocked from 7 3/8 to 7 1/2 to fit a drummed 7 3/8 sweat into and a Bradmore that I blocked down from 6 7/8 to 6 1/2 to install a drummed 6 3/8 sweat into for a hat for my grandson. Both hats had holes and were featured in another thread about felt mending. I made my own flanges for them but still need to get band blocks squared away prior to flanging. To avoid dust in the house that's an outside job so I decided to make sweatbands last Sunday.
My needle bar needs readjusting on the sewing machine, so I decided to do it by hand. I have one complete, for the Stetson. I figured out how to do the locking stitch done by a serging machine that reeded sweats have. As you can see, the early part didn't look very clean or straight, but I got better as I went along. A nice thing about the locking stitch is that if you get a knot in your thread, or run out, you can just cut the thread then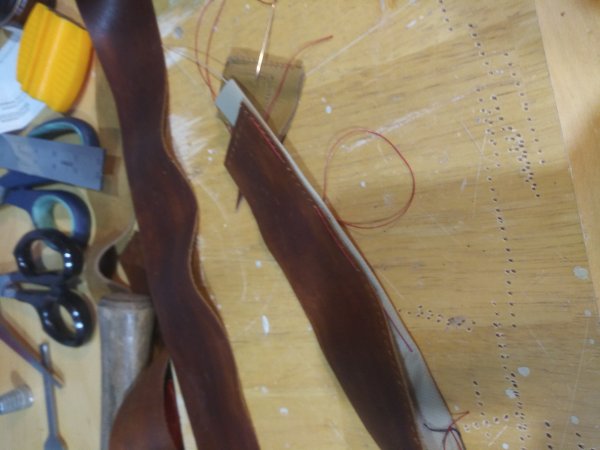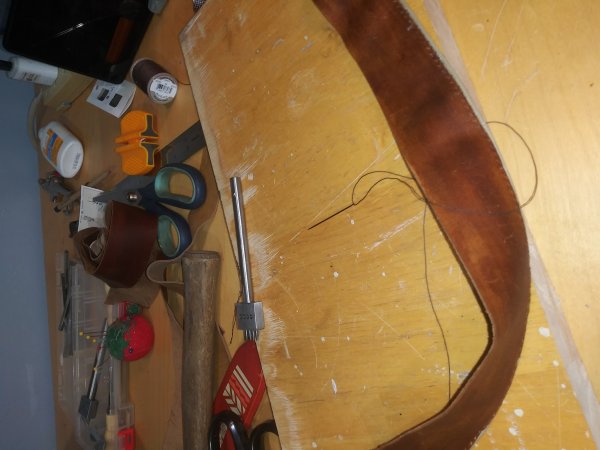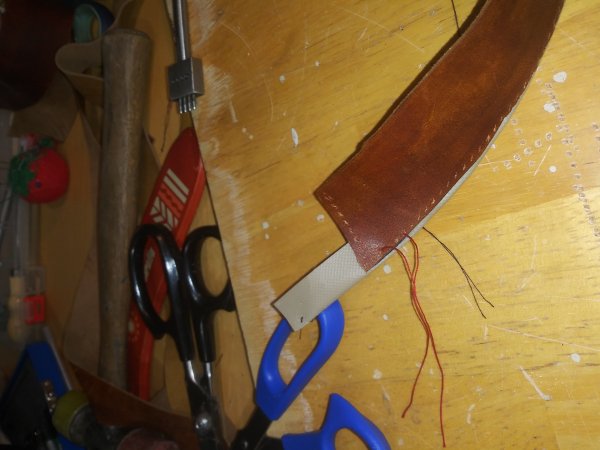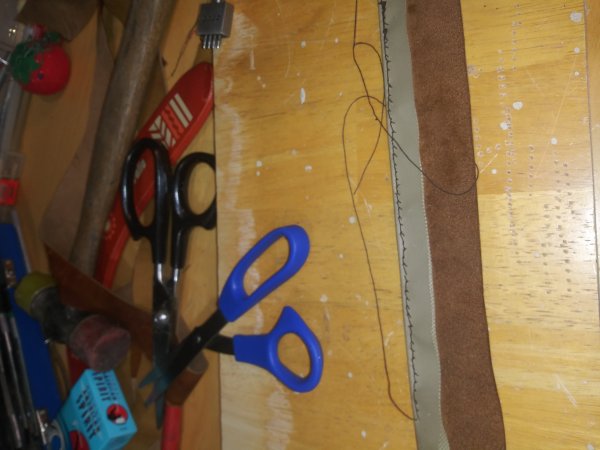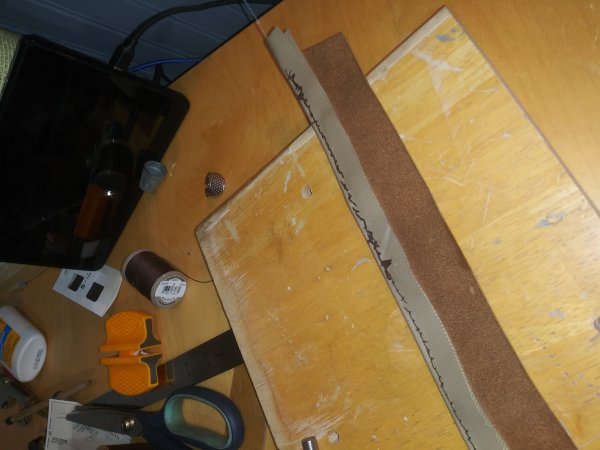 back up three stitches, stitch over them and keep going.