Beside of the hype running about japanese top brands as the RealMcCoys, Freewheelers, The Few, Fine creeks, Toys McCoys, ... there are a few not-as-famous, or less spotted in our radars, such as Sunset Bay, Kadoya, Jelado, Double Helix, Addict Clothes, and more.
Y'2 Leather is one of those, and I must admit that I had few knowledge of their history and catalogue. I randomly saw pictures of their Type 1 trucker jackets, on instagram, a best selling model breaking through a few canadian and north american shops.
Then I saw this veeeery nice D-pocket, worn by the guy at Snake Oil Provisions, on his insta, and immediately wanted to learn more about it. My searches eventually landed me on a leather jackets japanese web store (the leather house) and suprprise: they were carrying this model in a size 46 (rare for a nippon offer) and there also was a discount as, I thing, this model was discontinued.
I used Zenmarket, as a buying agent after a few researches. And everything went smoothly, service was correct and reactive enough. The only bad point was the pictures of the product: I asked specific pictures with measures, they were unable to deliver. I received pictures with completely off and useless measurements. Although the webstore provided theorical sizing, I feared it would not be conform. But I had to trust this, and took a leap of faith.
I chose DHL for shipping, and am very happy with their service. Taxes were paid in advance and far less than I excpected, and the jacket took only 3 days to arrive!
When I opened the box, everything was well packed and I had the surprise to be offerred a Y'2 branded solid hanger and a storing bag for my jacket.
I was worried about the sizing: the mumbers on the webstore were ok, but you might have bad luck with some patterns.
Fortunately, the sizing is right -. I didn't want to feel snug in my jacket and I must say this one meets my desires. I read that Y2L are one of the few who make western sized garments, and it's true. The full action back allows great freedom of movement , and the slithly wider sleeve -comparing to my RMC Buco- will allow me to layer in the winter.
By the way this jacket is very heavy, almost like my Lost Words Buco J-23.
The leather is tea core, but not from Shinki. I read that Y2L have been on the market since 1998
https://translate.google.com/translate?hl=fr&sl=ja&tl=en&u=http://y-2leather.com/about/mfg/&prev=search
Otherwise, the construction is straight, precise, and perfect to my eyes.
The leather is shiny but I trust this effect wont last. The red and black houndstooth lining is 100% coton at body and heavy satin at sleeve.
The design of the D-Pocket is one of the details I prefer, very early Hercules style! aloso very cool moleskin lining at the epaulets!
I also realy dig the shape of the back, the action back forming a very "manly" V shape, and falling nicely on the hips.
hardware from Universal (YKK)
My Buco belt completes the look and here I am, with this new bad boy, and very happy with it.
I always wanted an Hercules d pocket, but cant find /afford one, and I thik this jacket is a great alternative.
Now Pictures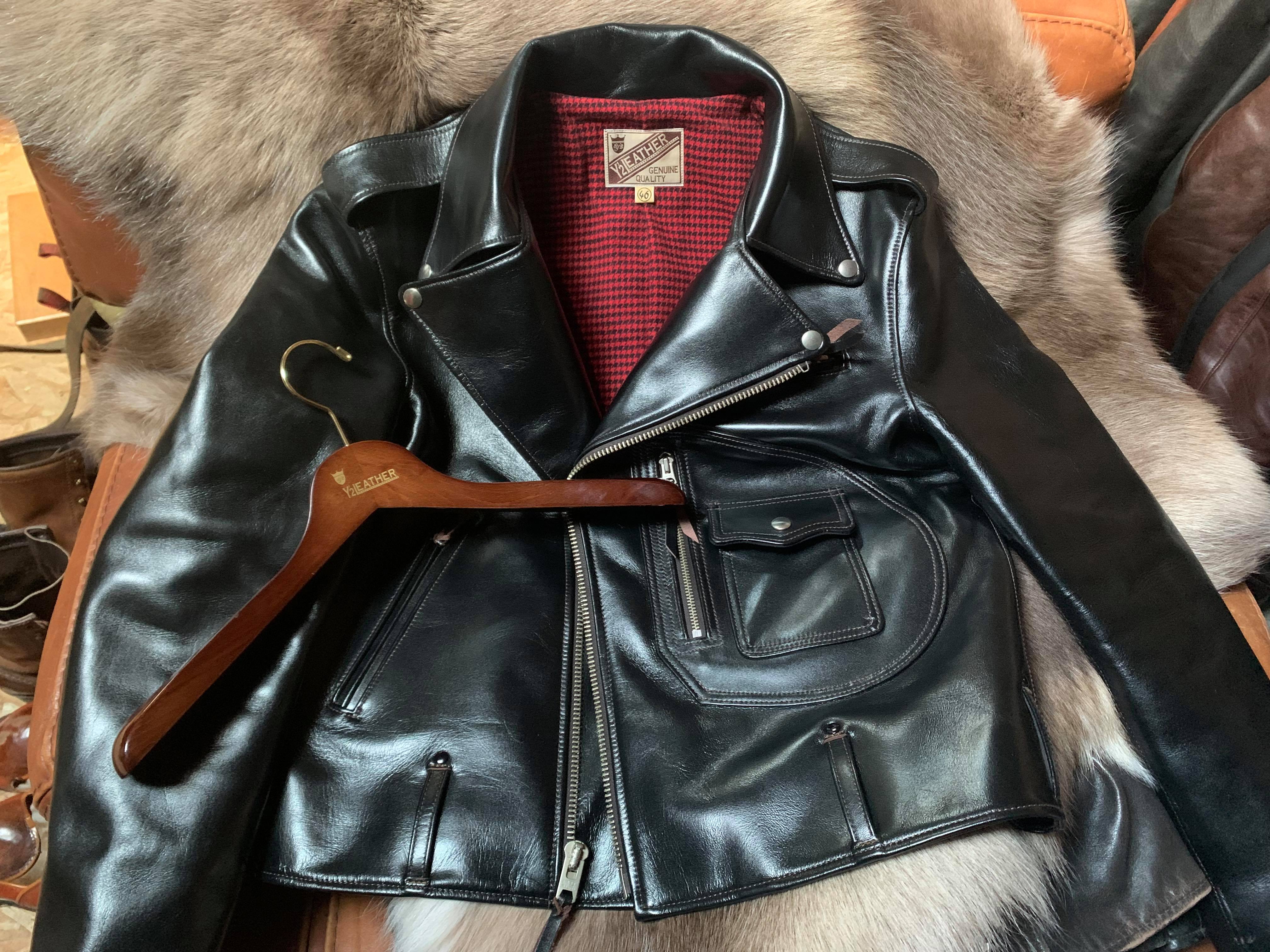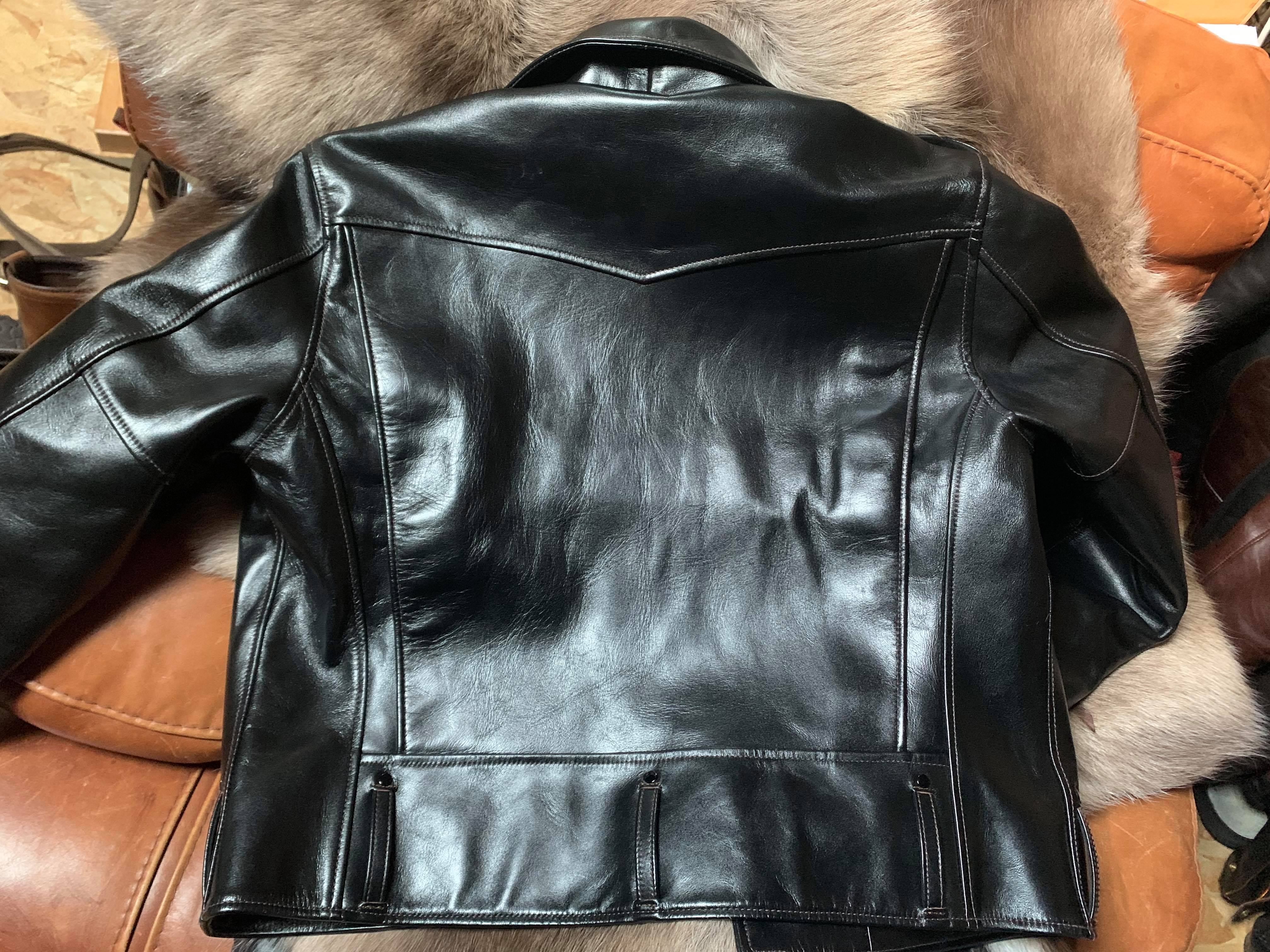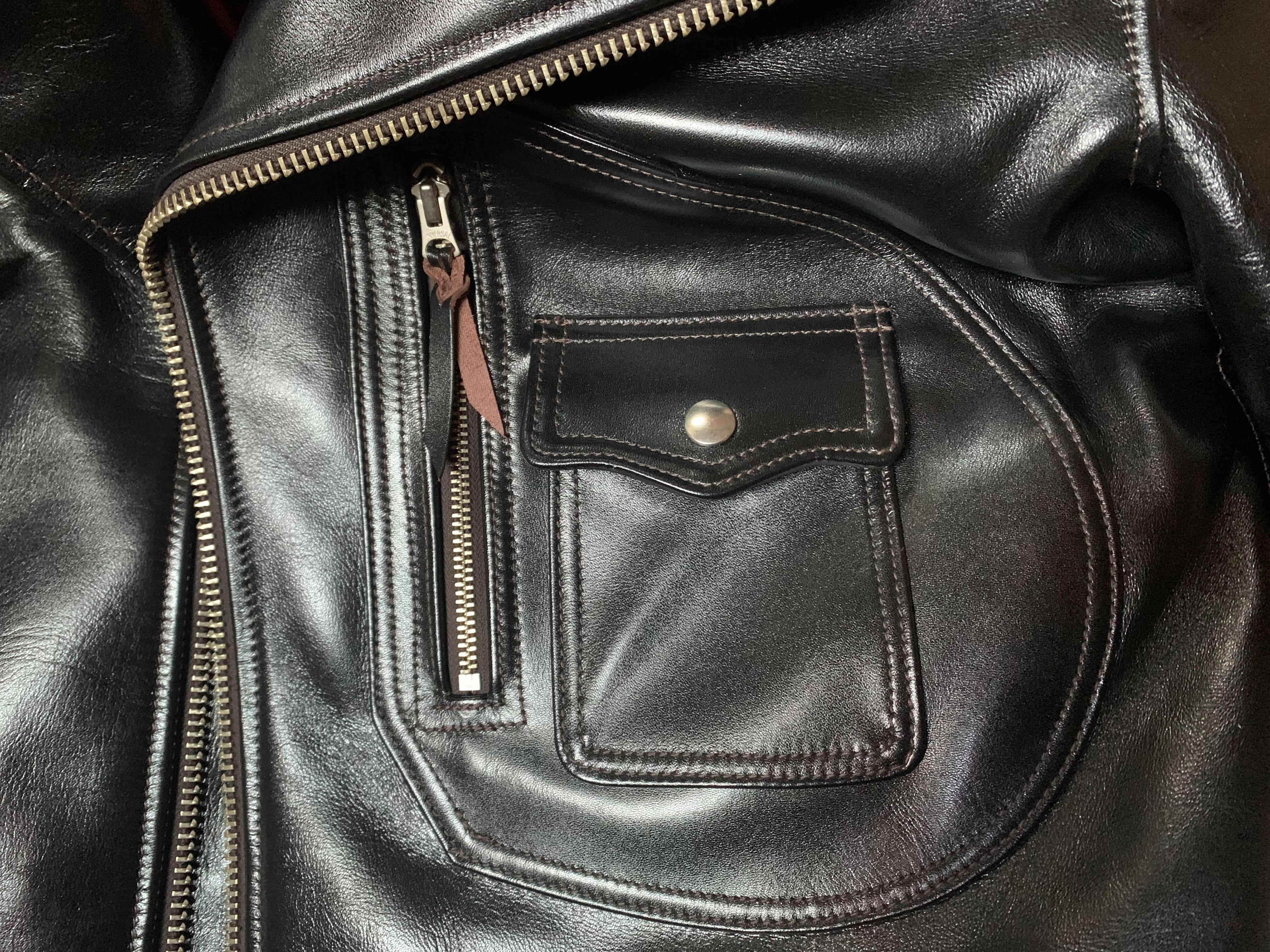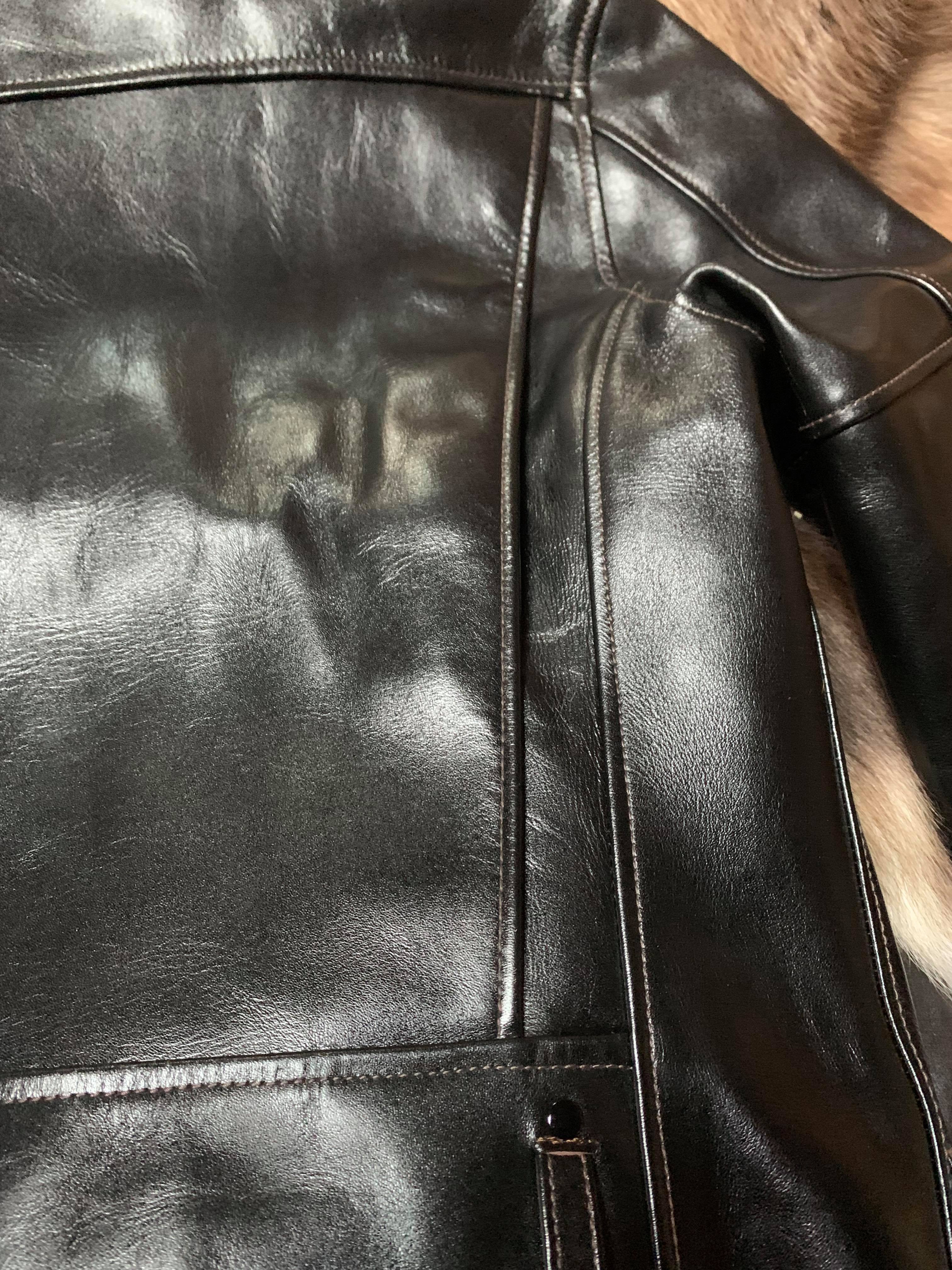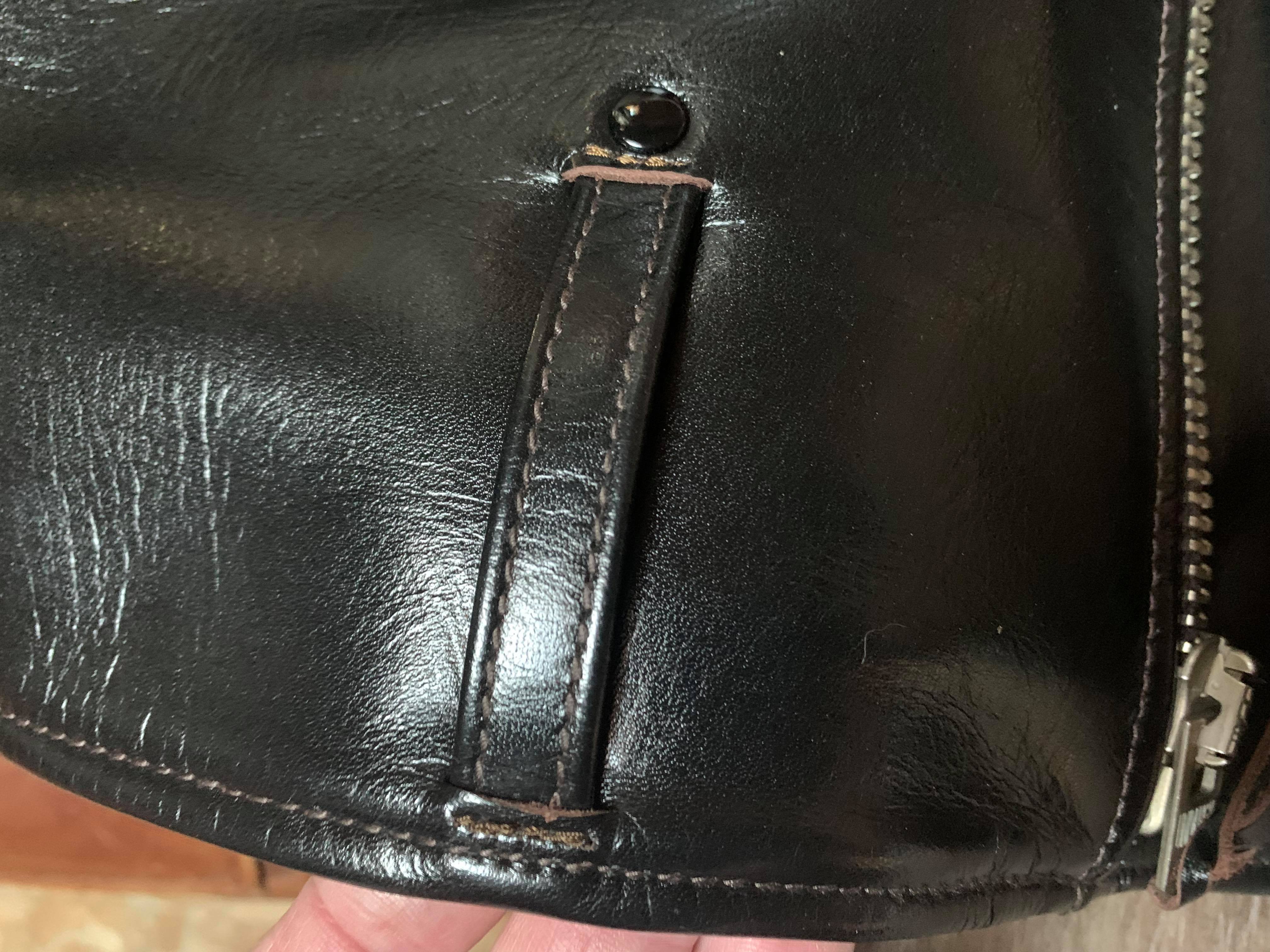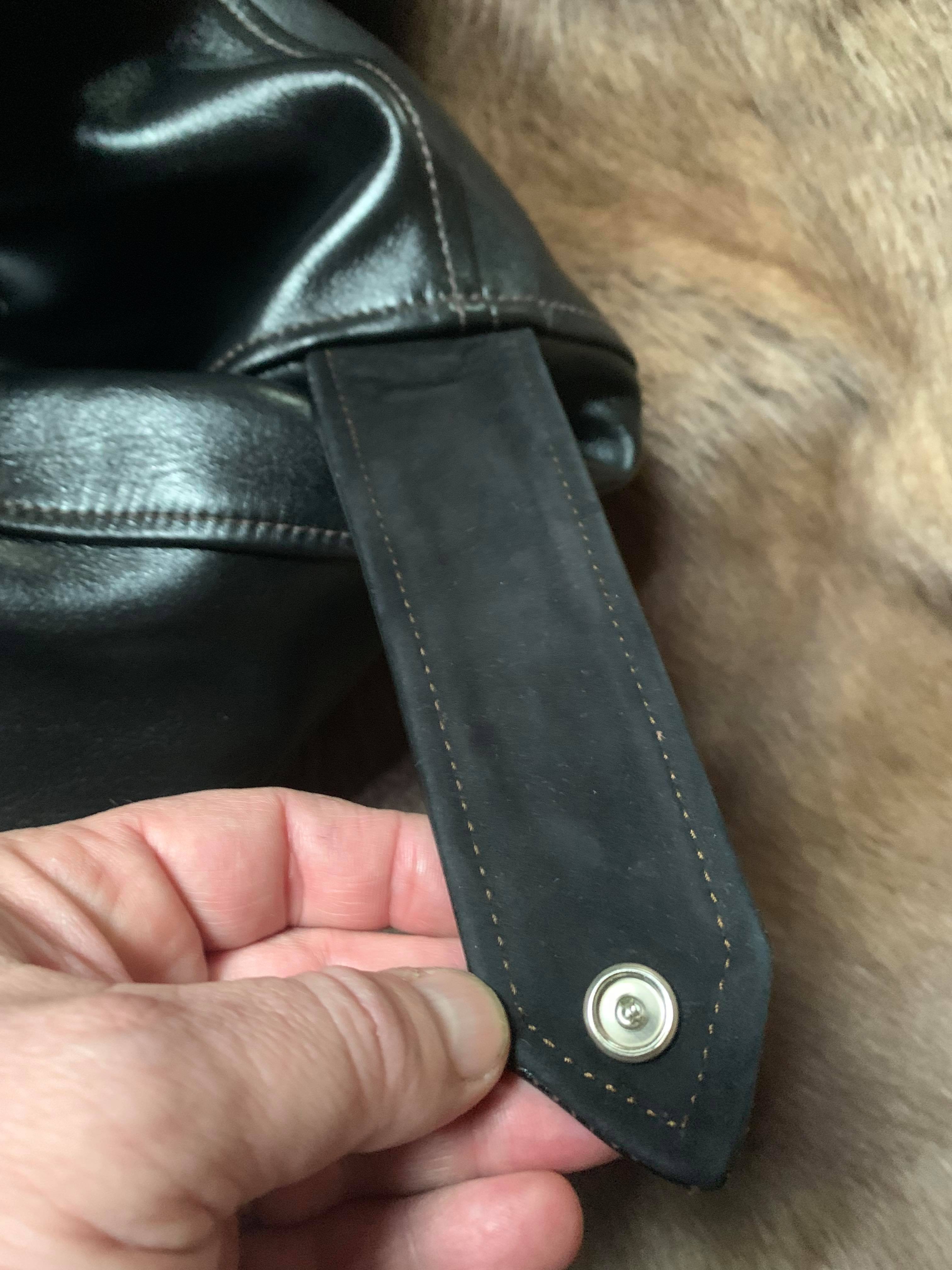 Last edited: