Astor Hats of Distinction
I recently acquired a hat from Astor Hats. It is a brand I am unfamiliar with and did not see much of anything from the brand on the lounge other than
@BobHufford
also has an Astor Hats branded hat. Digging around further I could not find much else about the Astor hats brand.
I did find some interesting information about the Astor family which may or may not be related to Astor hats.
John Jacob Astor made his wealth in the fur trade in the early part of the 19th century. His financial success would make John Jacob Astor one of the wealthiest men in the United States and then the Astor family one of the most wealthy in the US for the next century. Cities and towns with the name or landmarks with the names Astor or Astoria have lineage to the Astor family name including the famous hotel Waldorf Astoria and earned the family nickname as the "landlords of New York"
John's great grandson John Jacob Astor IV and his family were passengers on the ill fated maiden voyage of the Titanic as the ships most wealthy passengers. John Jacob IV would perish with the sinking of the ship. He was portrayed in every Titanic motion picture made and was known to wear boaters.
I do not know if there is a direct relationship of Astor Hats to the Astor family. However considering the integral connection of the fur trade to hat manufacturing and how prominent the Astor name was in the 19th and 20th century it is very possible there may have been or if not the name could have been in homage to the Astor family name. All conjecture on my part.
If anyone any further info on Astor Hats or have any Astor hats to post please add them here.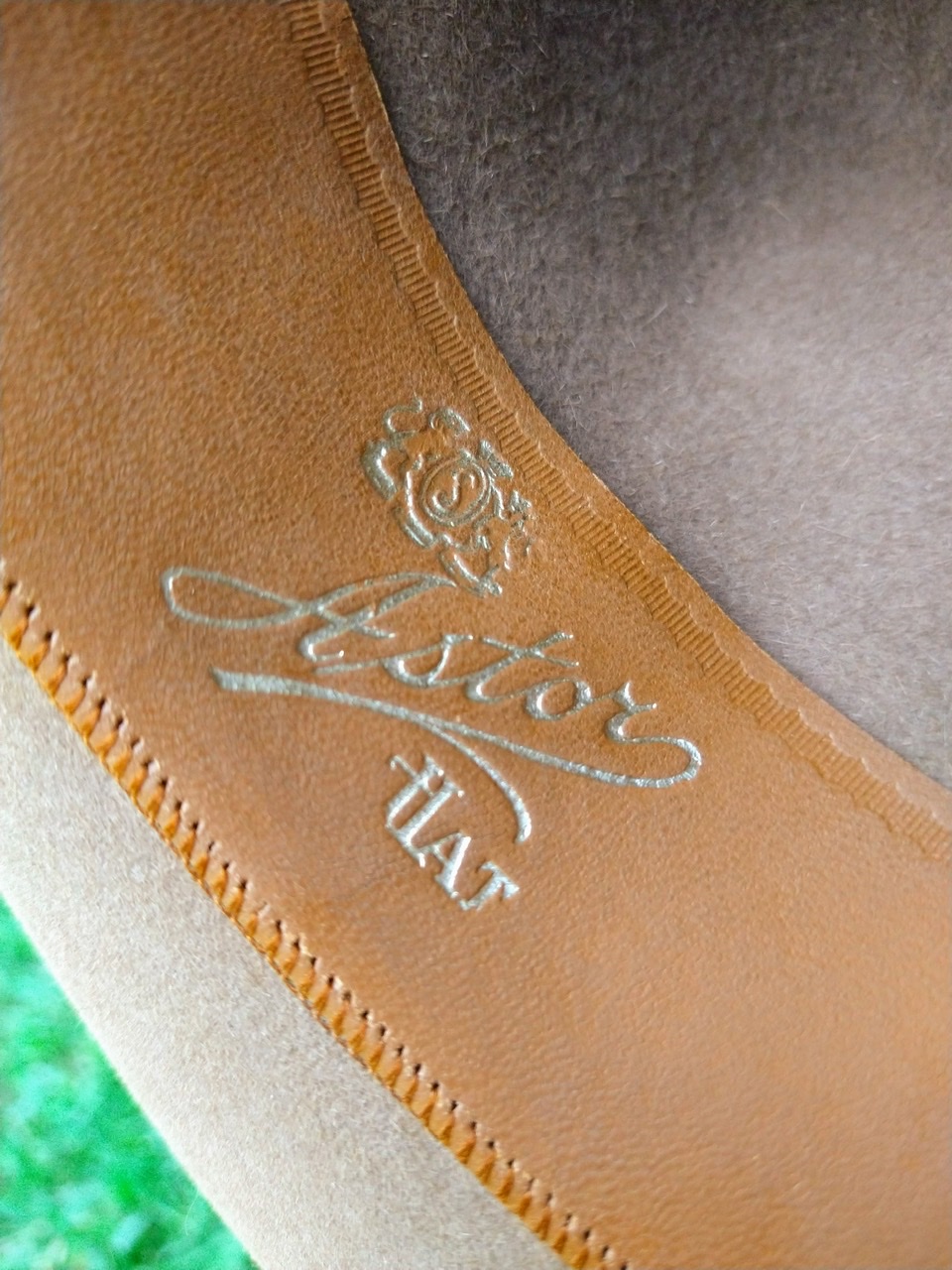 Last edited: