Recently received AVI's 'new' Bronco incarnation and promised to show-&-tell.
Overall, I'm very happy with the jacket.
Well-made, fits to a T and is arguably the best Bronco pattern they have made to date.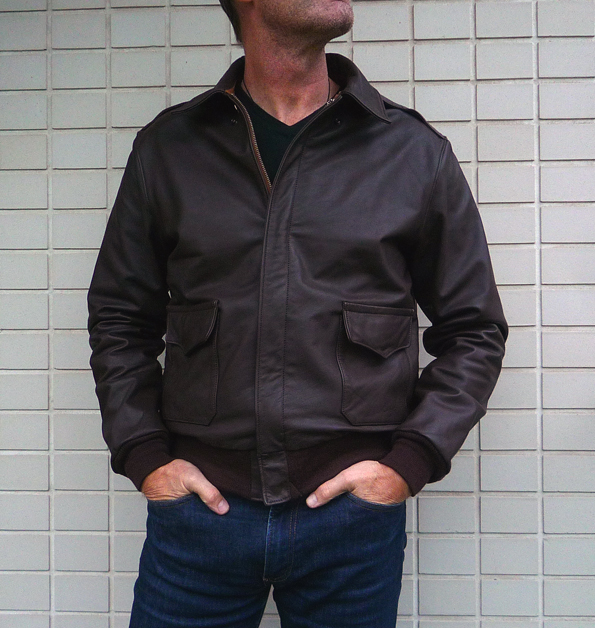 This is the horsehide version. Its light, supple and feels to be about the correct weight (on the lighter side) and thickness.
Very easy to wear. You could actually wear this sat in a car or plane and feel very at ease in it.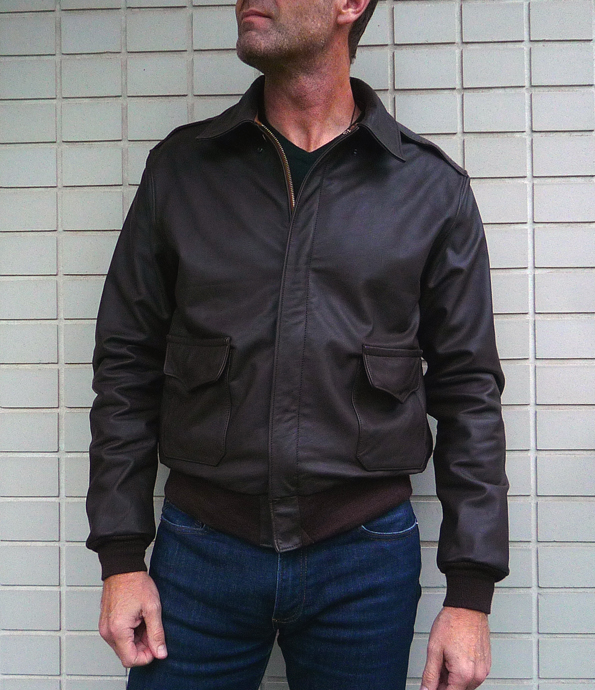 They nailed the seal colour. Theres some grain there and texture.
No - Warhorse, Liberty, Shinki, Horween or Vicenza this is not, but neither can we expect it to be, at this price point.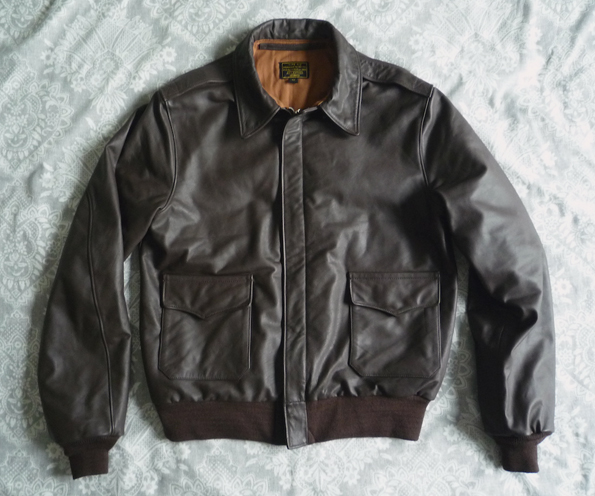 This is a regular 42 with an inch added to sleeves, and its… perfect!
Im 5'10, 72kgs/ 158 pounds, 40" chest, trim and wear a 42 original A-2, and by extension, 42 in most high end repros. I can wear with a T-shirt and also layer with a light sweater.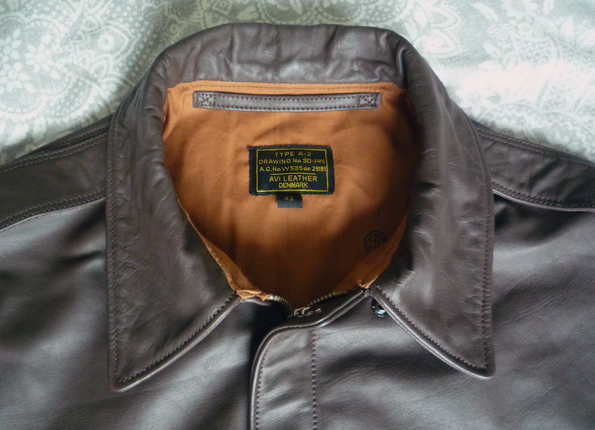 As we all know this jacket is copied off their original, so its true to WW2 fit and sizing.
I'd go with your regular chest size, and tweak lengths if need be.
AVI has a new system where you choose your size and can add lengths to body and sleeve if you choose… I guess you can ask for any reasonable customisation… Took about 2 weeks from date of order to trying on for the first time.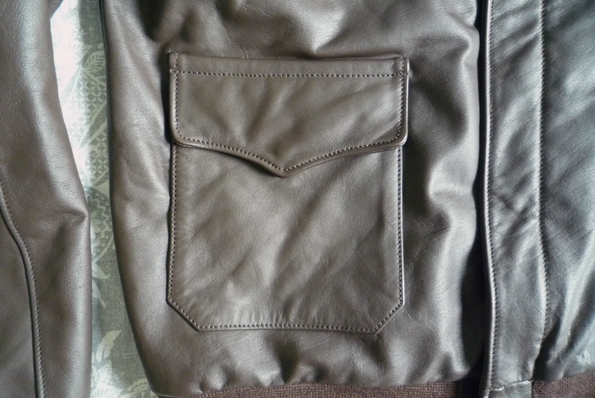 The pattern is great! I don't have an original WWII Bronco at hand to compare it with, but AVI did a good job emulating their original with this one. Scalloped pockets and collar profile look good, and they placed the epaulets correctly on top of the shoulders (slightly back), a fault sometimes overlooked by some.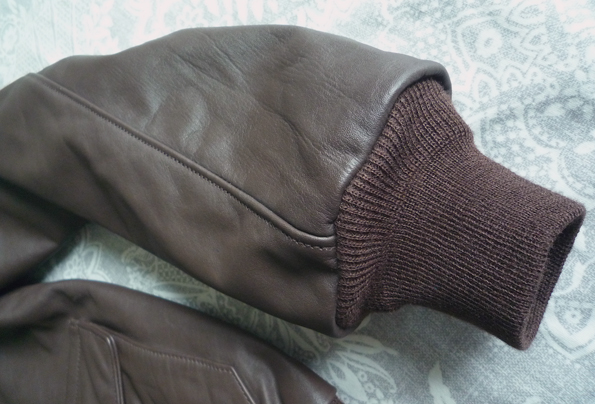 The knits are decent. Not 100% wool, in fact not wool I'd say. Likely some type of blend.
However, they are seamless, have a close-to-correct weave and are single ply. These will last.
No need to go swopping out knits on the one… Brown thread is neat and tidy.
Most of the detailing is there, but there is always room to improve even more.
The hardware is not high end, but again, cant expect NOS at this price. Standard Talon repro zipper looks fine and does the job and do the repro Talon snaps.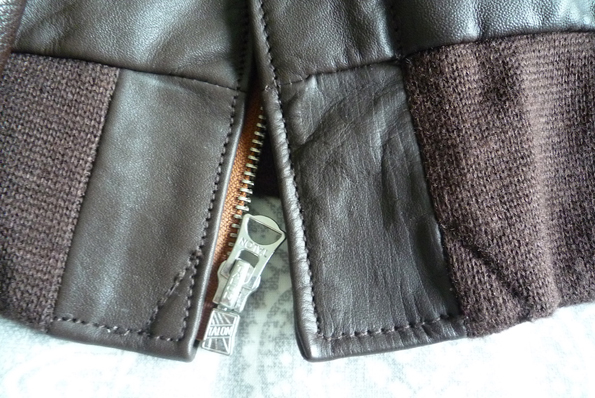 End Part 1