So here's the Size 12D to Size 12D compairson photos, I recieved my new pair of Wesco Mr Lou's last week, and finally had a sunny day to shoot them outside next to the Lofgren's. These were my third pair ordered through Baker's boots, which provided great customer service on all 3 pair I have purchased through them. Reccommend Kyle in Customer Service as he helped dial in my fit on the first pair of White's a few years back.
Here are the more apple to apple photos: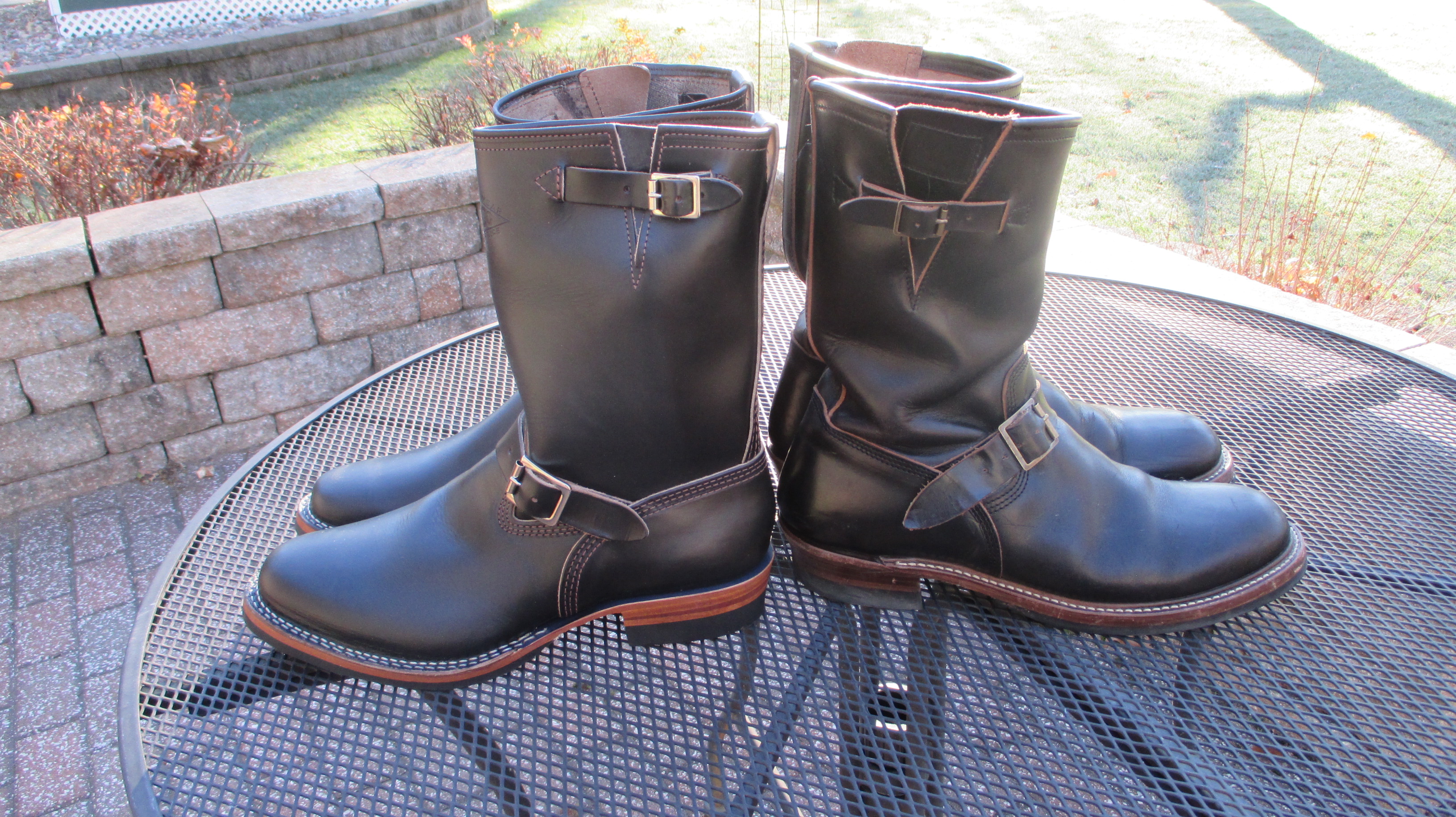 A couple more observations now that I have had the JL's a while and the new Wesco's are here:
The Mister Lou's do run a bit more narrow. Perfect for my feet as ideally I am a 11.5/12C and these fit perfect all around
The heel shape of the JL's are quite a bit more shaped - the Wesco's are a bit more blocky
Generally the Wesco's feel more work-oriented
The Lofgren's are showing quite a bit more teacore in the Horween (steerhide) leather
Wesco's in these photos are only tried on - saving for "good" use
JL's work for "all day" comfort and have moulded very well to my feet. Very happy with them.