I've agonized over this thread and the subject matter here quite a bit over the years, but just never took the time to start a thread on it. This is different than a general "fit thread". It should stay specifically to Cross-zips, of any brand, and specifically with side & back issues of fit.
I started wearing cross zips (Perfecto style) jackets ~ 25 years ago during college. Not daily, but often. I have owned makes such as Excelled, Bermans/Wilsons, Hercules, Harley Davidson, Vanson, Schott, Cal-Leathers, Lost Worlds, Langlitz, Aero, and likely a half dozen others. Presently I only have the three you see photographed below.
I have found it is pretty easy to nail the fit of a Cross-zip jacket from the front, provided the torso length works with your jeans, you understand Pit to Pit, and tack in the sleeve length. Shoulder width is a big bonus.
Then -- we are left with the back. In my experience, I find the build of my body to get in the way of getting the back to fit well. I am 195 lbs, 6' 1" tall, size 36 waist, and could stand to loose ~ 10 lbs these days. 16.5 34/35 dress shirts. Note the side profile on a couple of the jackets below. My back "curves" inward a bit toward the lower part, no back issues (very thankfully) but this along with a small "gut" does make the waist and "back" fit pretty challenging to get just right.
I'll share several photos below of jackets with various levels of fit correct-ness. Of course, my favorite one, the Indian Ranger, is the least proper fit. Then I'll show a couple photos of a non-cross-zip Premier HWM as a comparison. Please feel free to add in your own stories of fit - good, bad and otherwise! Let's learn together how to pull these cross-zips into a better realm of fit...
Starting with the Vanson/Harley Collaboration Cycle King "Size Large" starting with three shots of the back: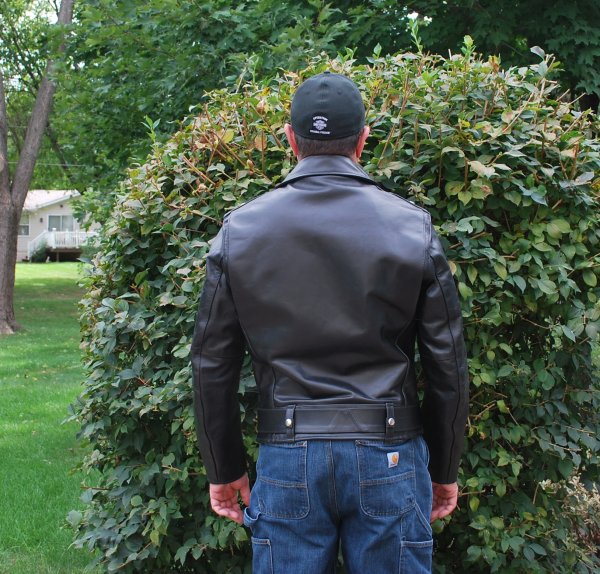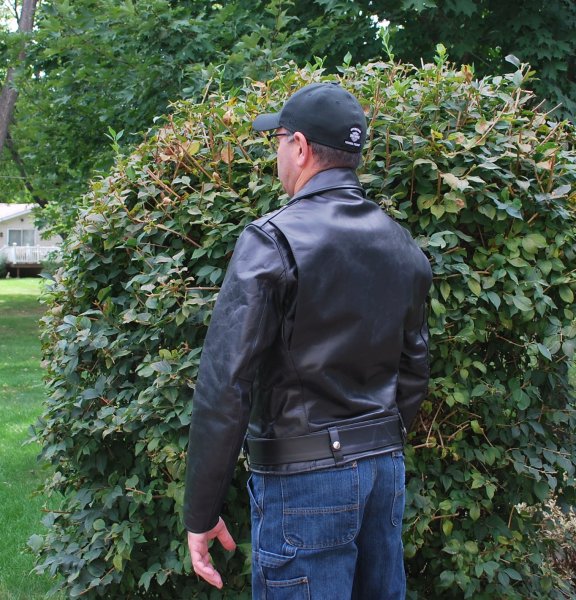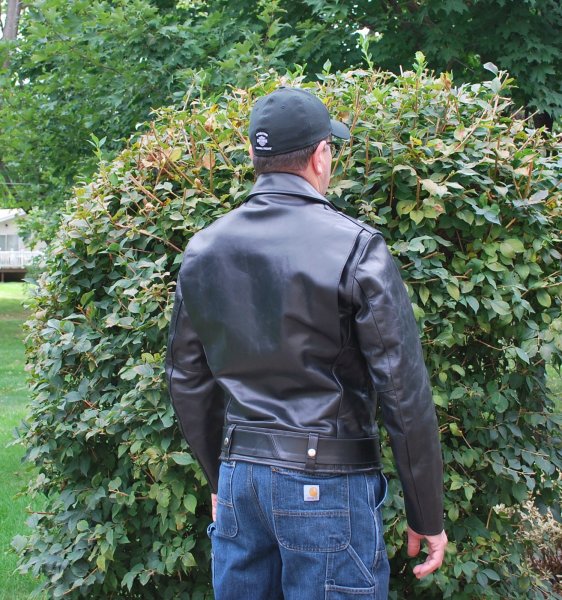 Some extra material showing upper and lower, but not too bad overall. Middle of the back is almost a correct fit in my opinion.
For reference, a front fit photo too: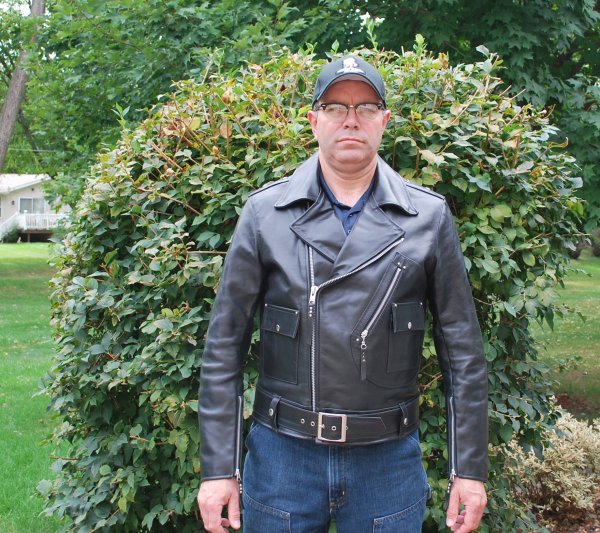 Indian Ranger: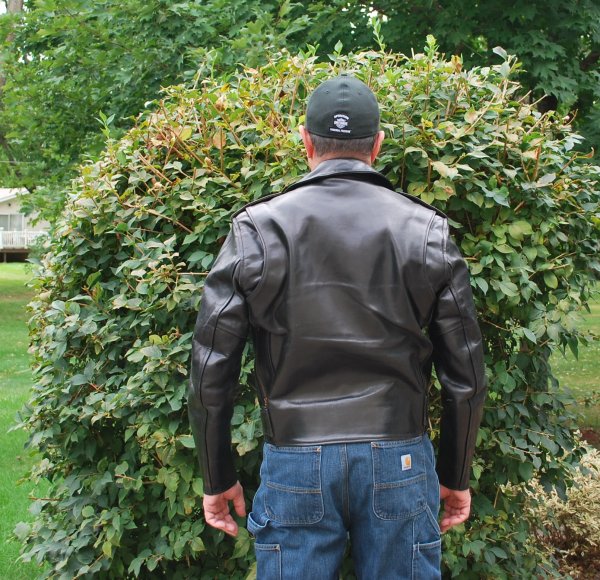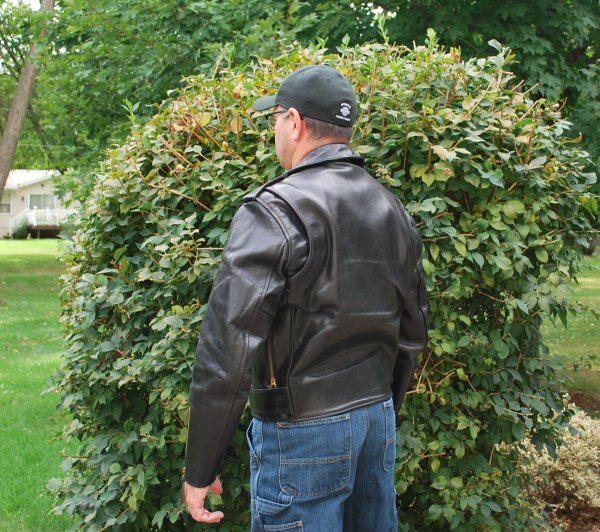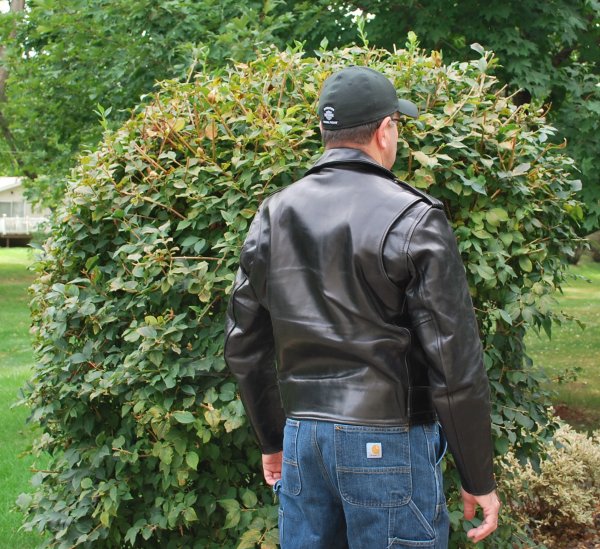 Quite a bit of extra material showing upper and lower, I think a lower kidney belt feature would help here.
Front fit for reference -
Next post will feature one that fits a bit better...