For sale is a very lightly used Dianese jacket with removable shoulder and elbow level 2, thin, flexible armor (proprietary to Dianese to reduce bulk/stiffness while still providing level 2 protection). This one is too big for me now, and I "shrunk" out of it too fast to wear it more than three or four rides. Has a pocket inside for a back protector (not included) should you have one. Very supple leather, rich brown color, breathable interior mesh. This is a very purpose built jacket, and if you ride you'll know that the Italian company Dianese makes great gear that looks nice, is comfortable and holds up well. Originally paid $449 at cycle gear, asking $200 shipped PPFF.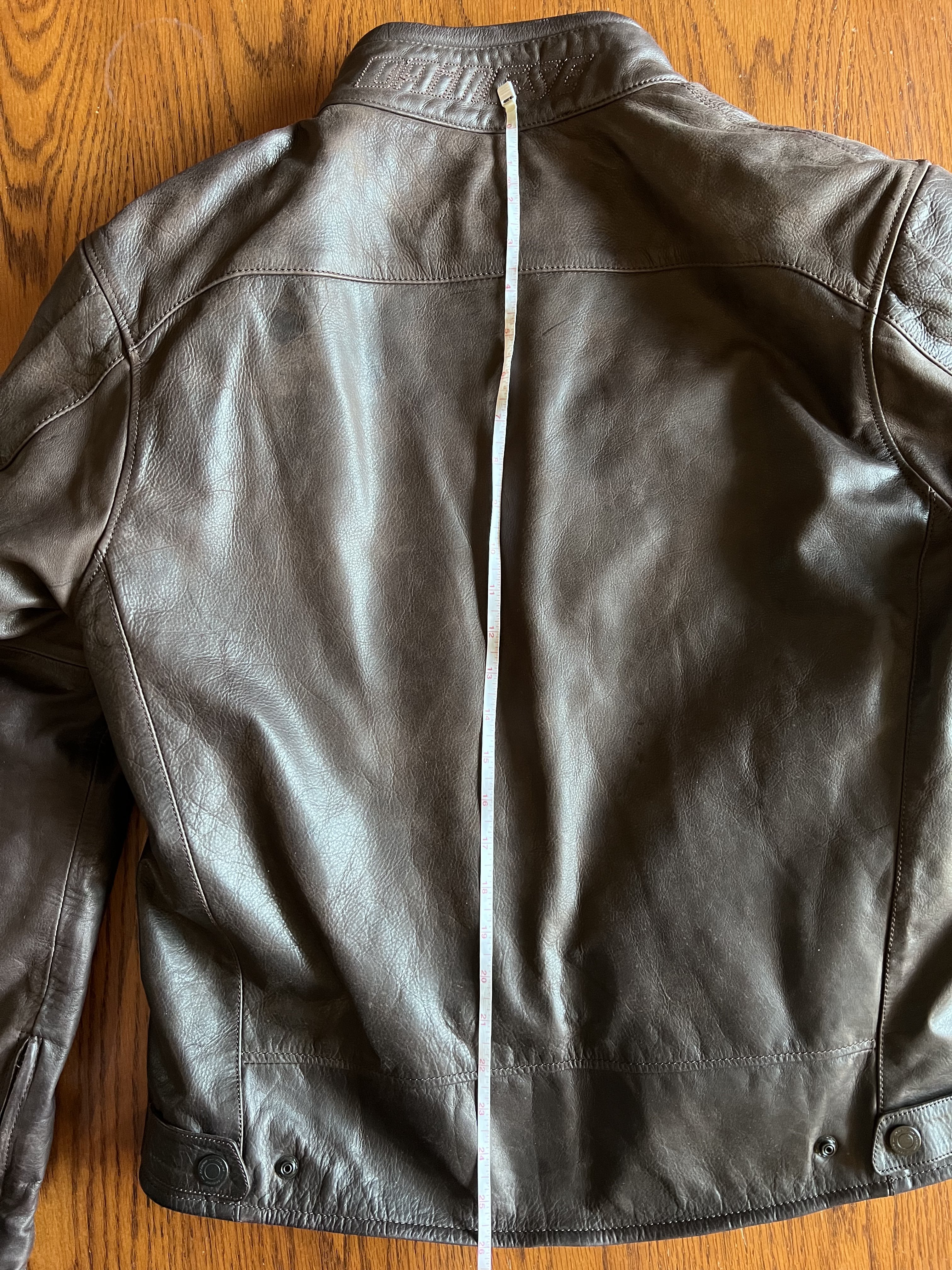 Measurements:
P2P: 23" when jacket and tape are pulled gently taught
Sleeves: 26" straight from shoulder to cuff
Opening at bottom: 21.25"
Back: base of collar to bottom 26"
More measurements/details/pics upon request.