i bought this early 30s U.S. orphaned suit jacket for myself but unfortunately it's turned out too small.
i would say it's a perfect 35R. it could possibly fit a 36R if you like jackets to be slim fitting.
medium weight worsted. lightly padded shoulders. 3/4 lined.
the lapels are beauties and are some of the most upward pointing peaks i've seen.
pit to pit: 19.5"
shoulder seam to shoulder seam: 16.5"
sleeve: 24"
nape of neck to hem: 28"
very good condition with one tiny (barely noticeable) moth-nip on rear shoulder blade.
£60 plus shipping.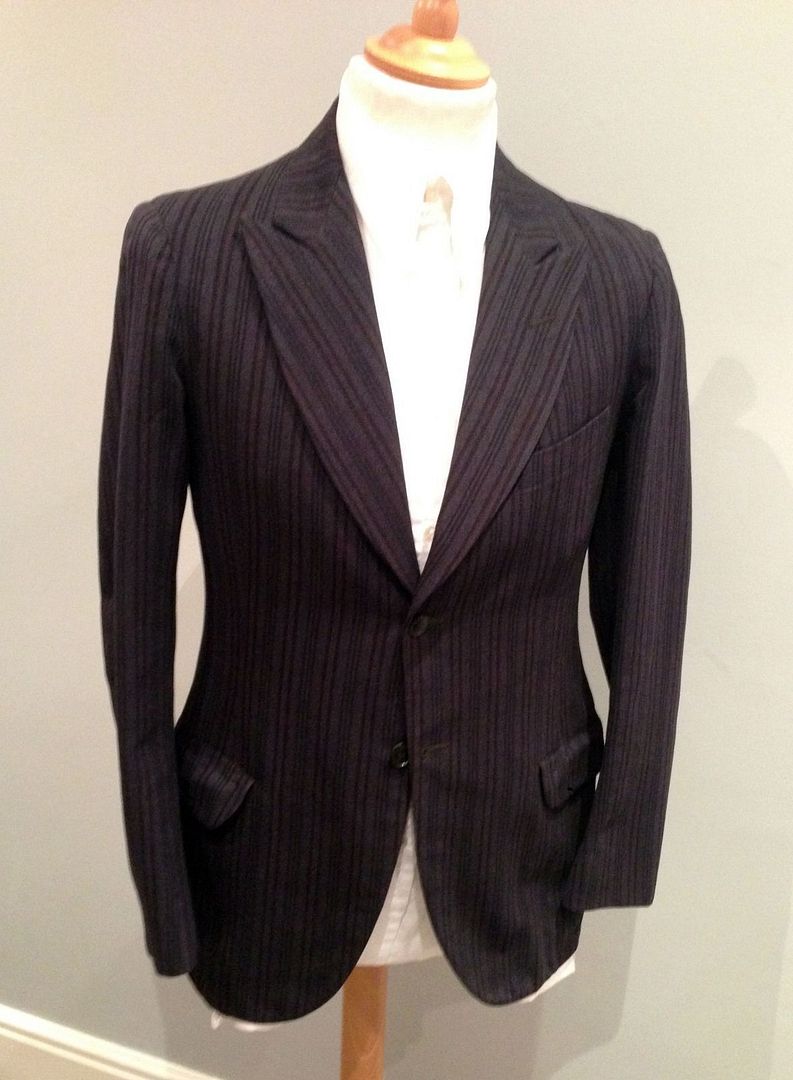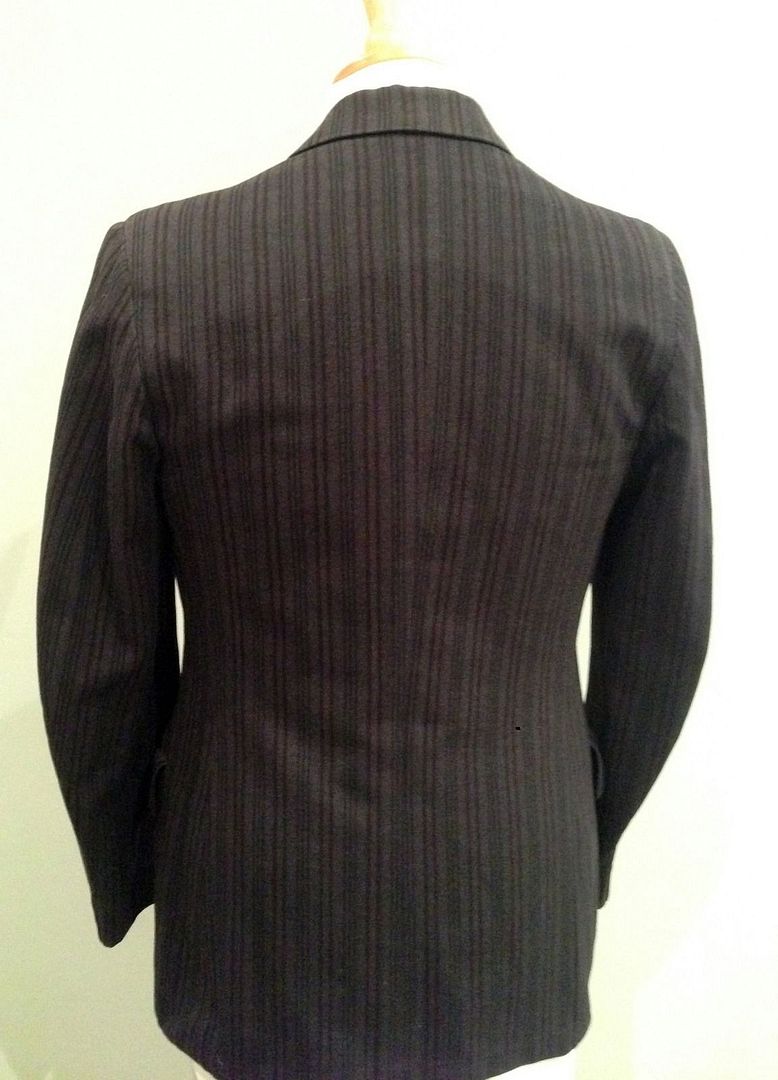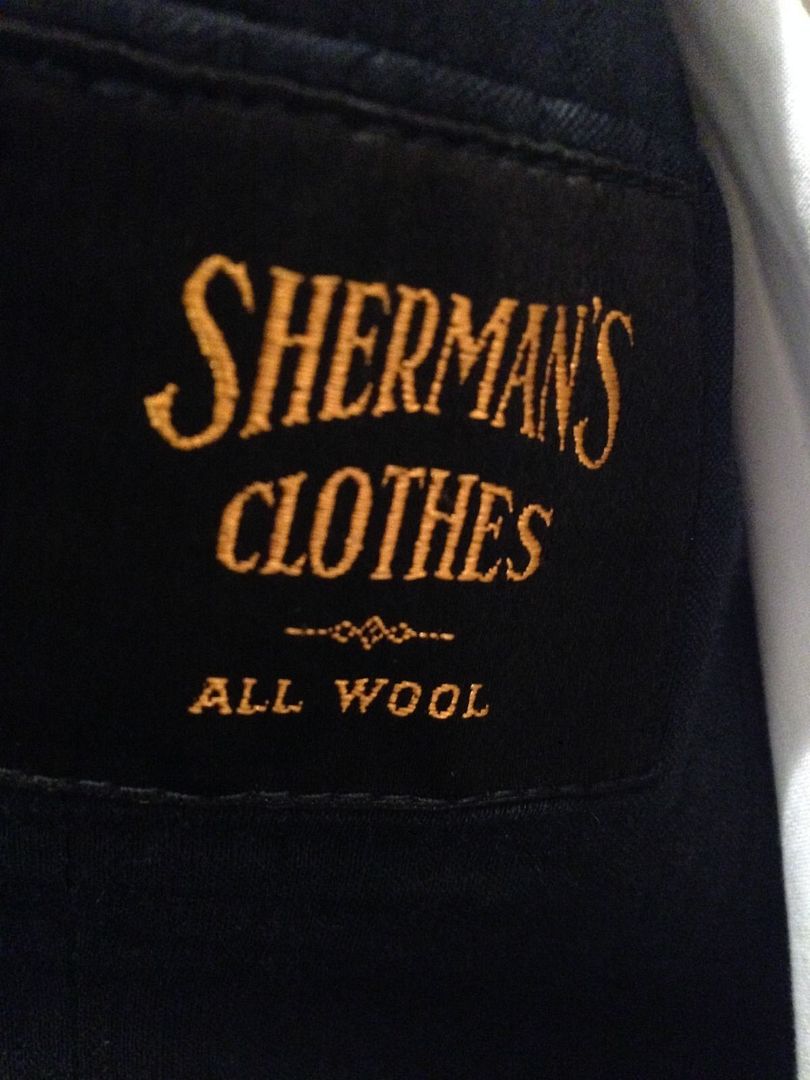 Last edited: