Hi,
Im new to the Lounge. I'm working as a Police Officer and two years ago while I was watching Top Gun, I had the Idea of getting a Flight Jacket. Couse I'm not a Pilot I thought of getting something Police related. It common to treat Patches with other Police Officers when you're traveling or such.
So I had the Idea of getting a Flight Jacket and collect Patches to sew them on.
A while later I found a Excelled G1 Stile Jacket in a second Hand Store in Berlin. It's a 46 tall wich is important cause I'm
6ft8.
The last thing I did was changing the collar. It was dark brown fake fur and I changed it to lamb fur in gold.
I'd like to thank you all for the information in this Forum and looking forward to read some opinions.
Jacket with the fake collar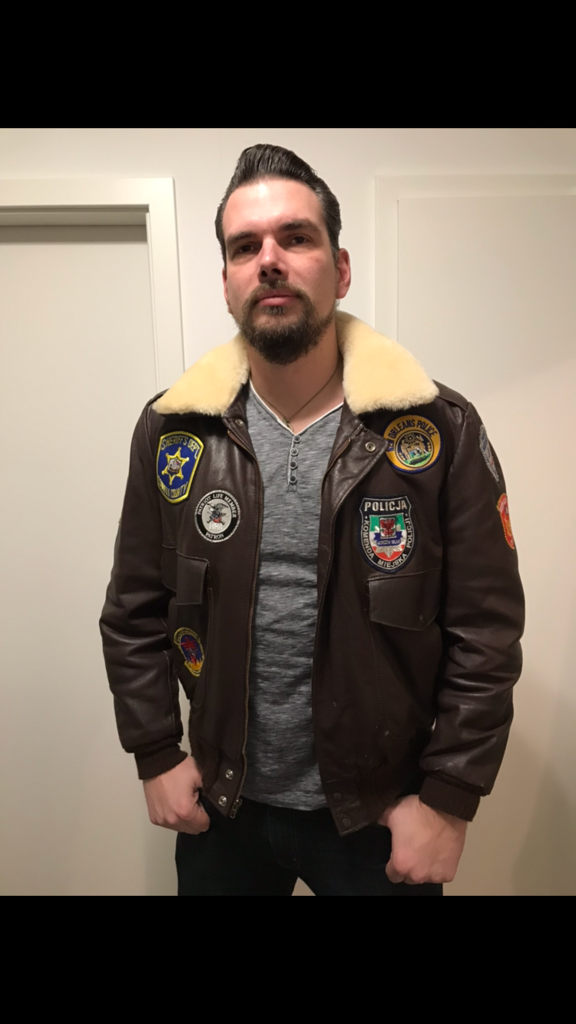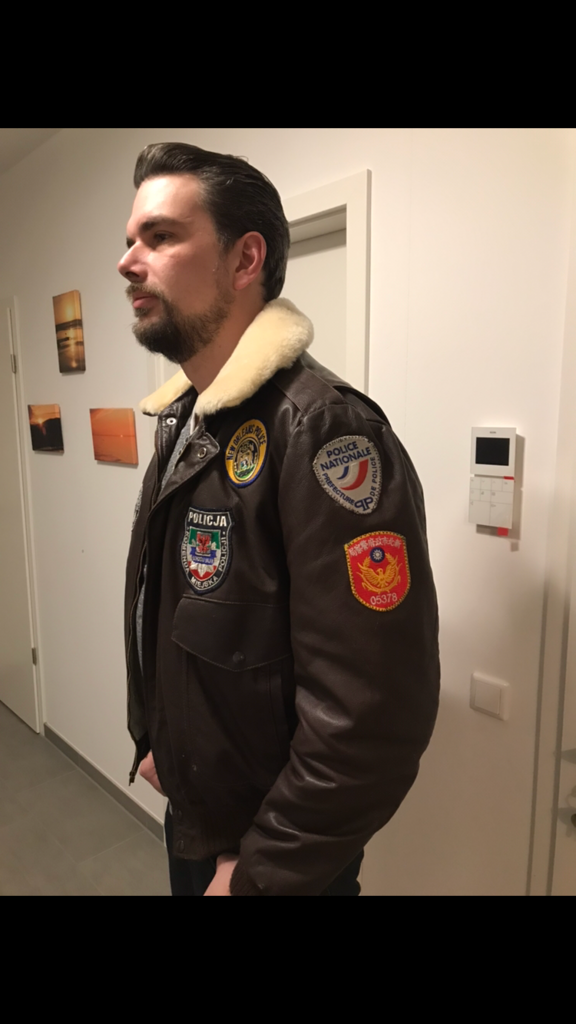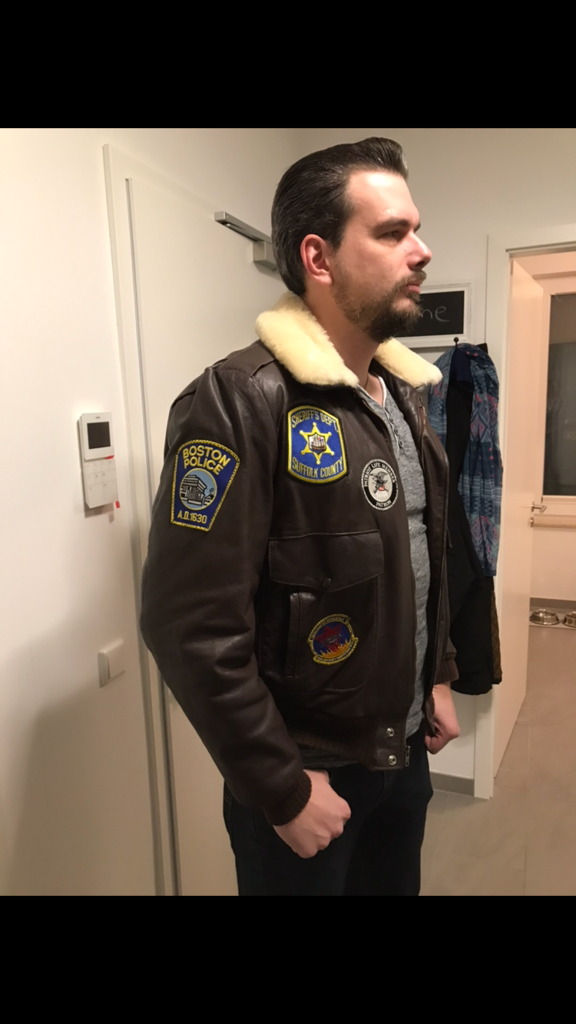 That's the Jacket right now.