Hey, guys!
UPDATE EDIT! As per discussion on the thread, we realised it is very much likely a counterfeit, so it will be returned to the seller. Please be aware and cautious on the case this goes back into listings as an Aero.
I just picked this jacket from ebay. As I have next to no experience with leather jackets - and will in about one year work with Greg, from Field Leathers, making my own custom jacket - I'd like to get some feedback on how this jacket fits me.
I will also create a separate topic with my Schott 618, so if you could give me your opinion there too, I'd be very thankful.
Here's the pictures. Particularly, I like how it fits, but would appreciate if you can spot something that I should pay better attention or that is not working properly.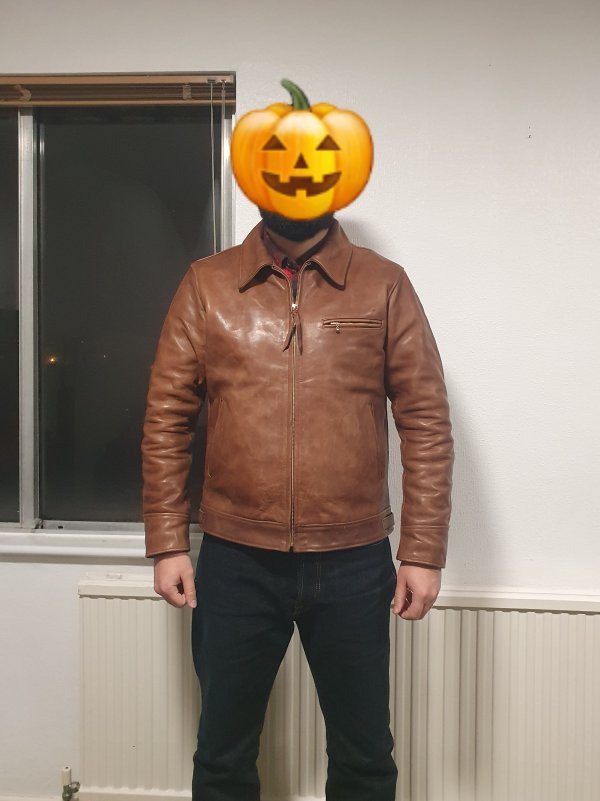 One thing that I think would work better is to go for a less boxy fit, once this jacket have very little taper from the chest to the hem opening.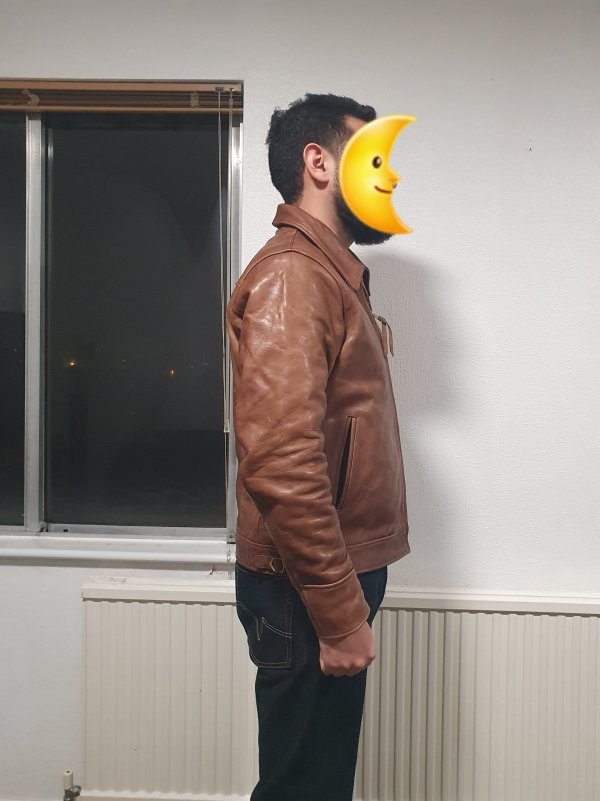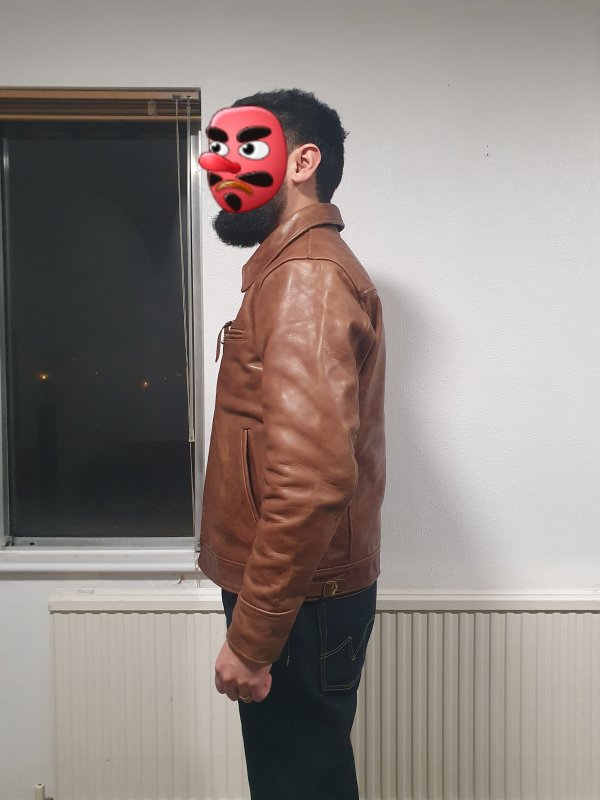 The side look seems to be all good
Finally, from the back view, the shoulder width looks adequate for my untrained eyes.
So, what are your guys opinions? Thanks!
Last edited: