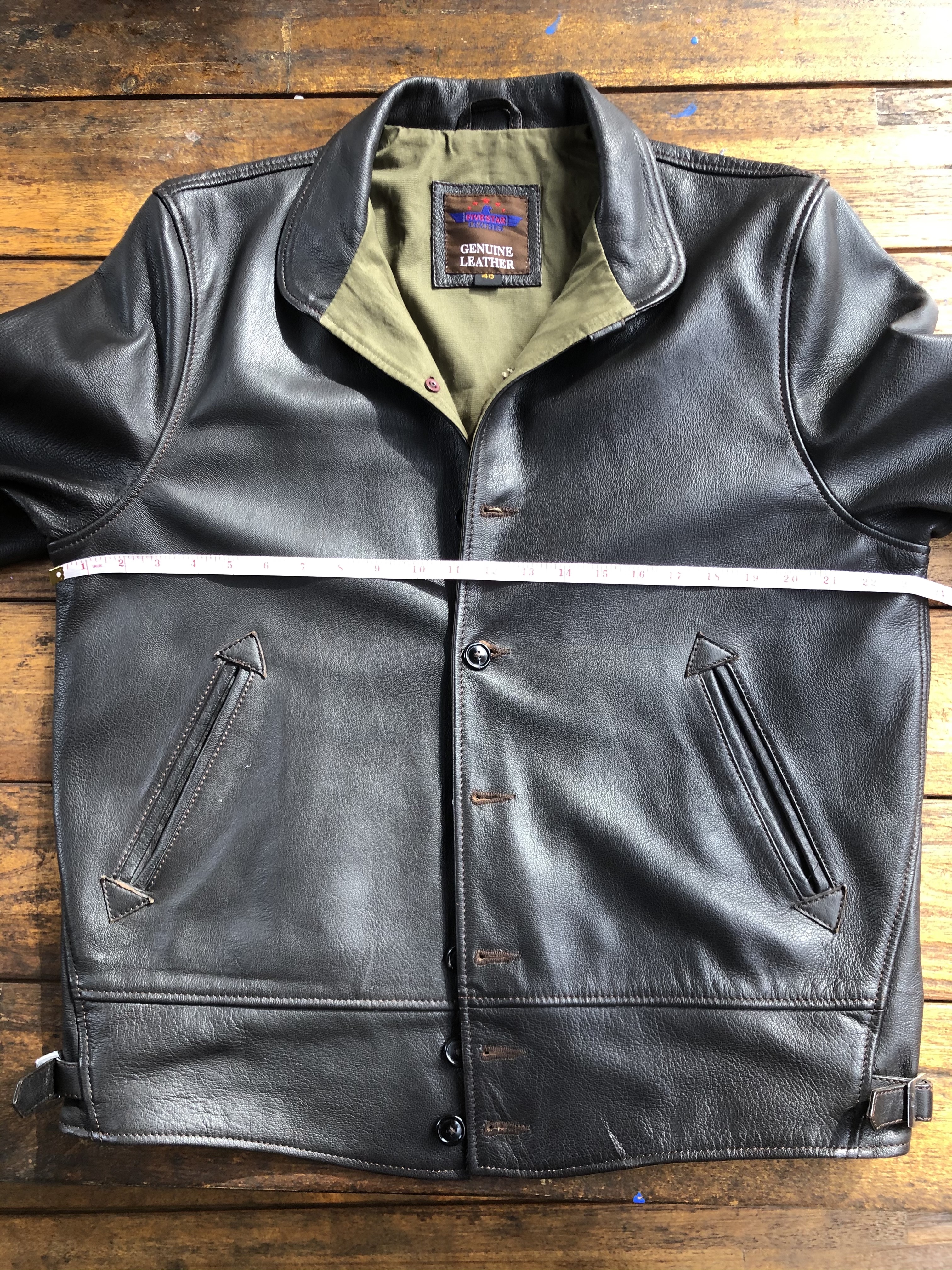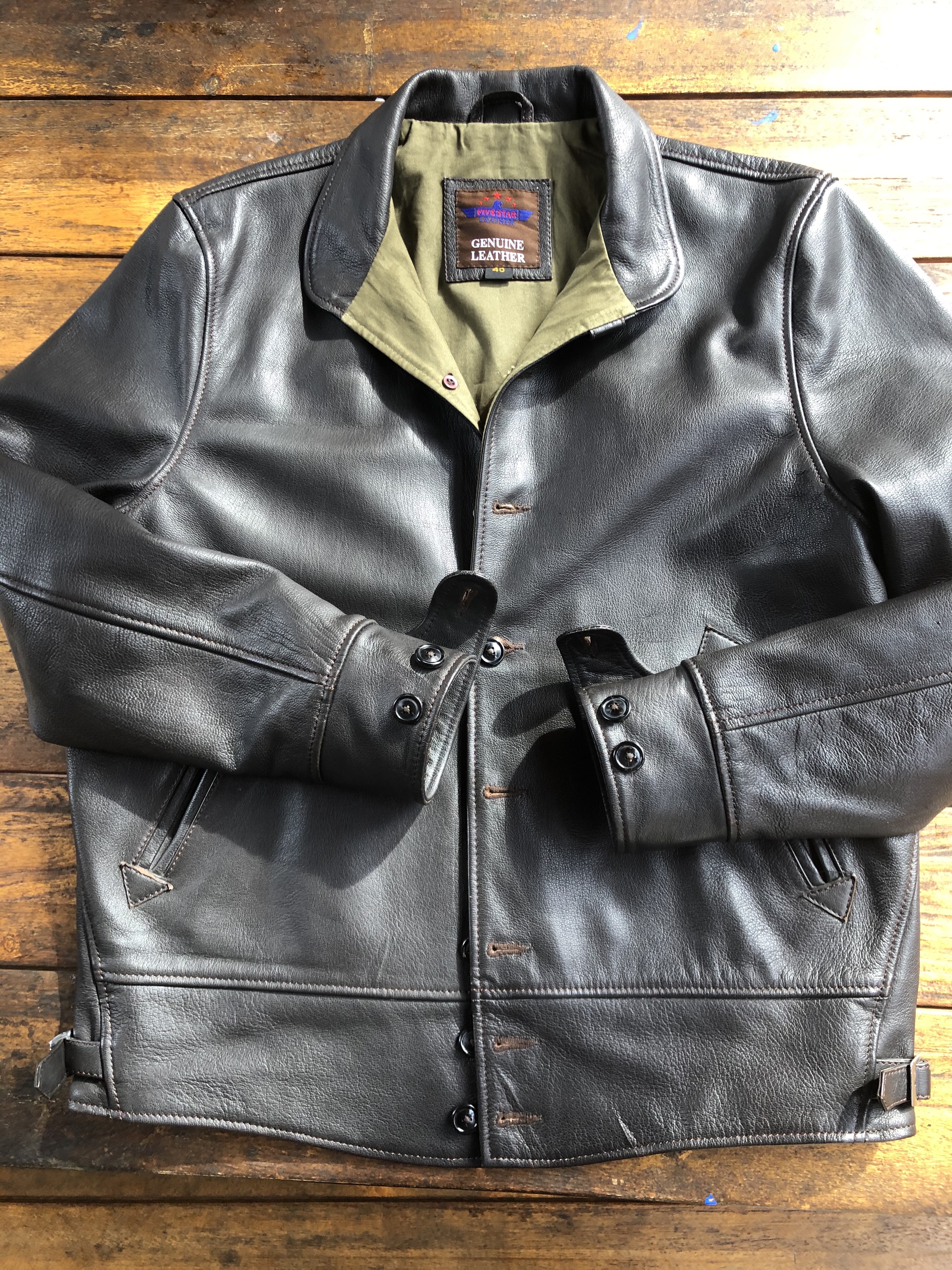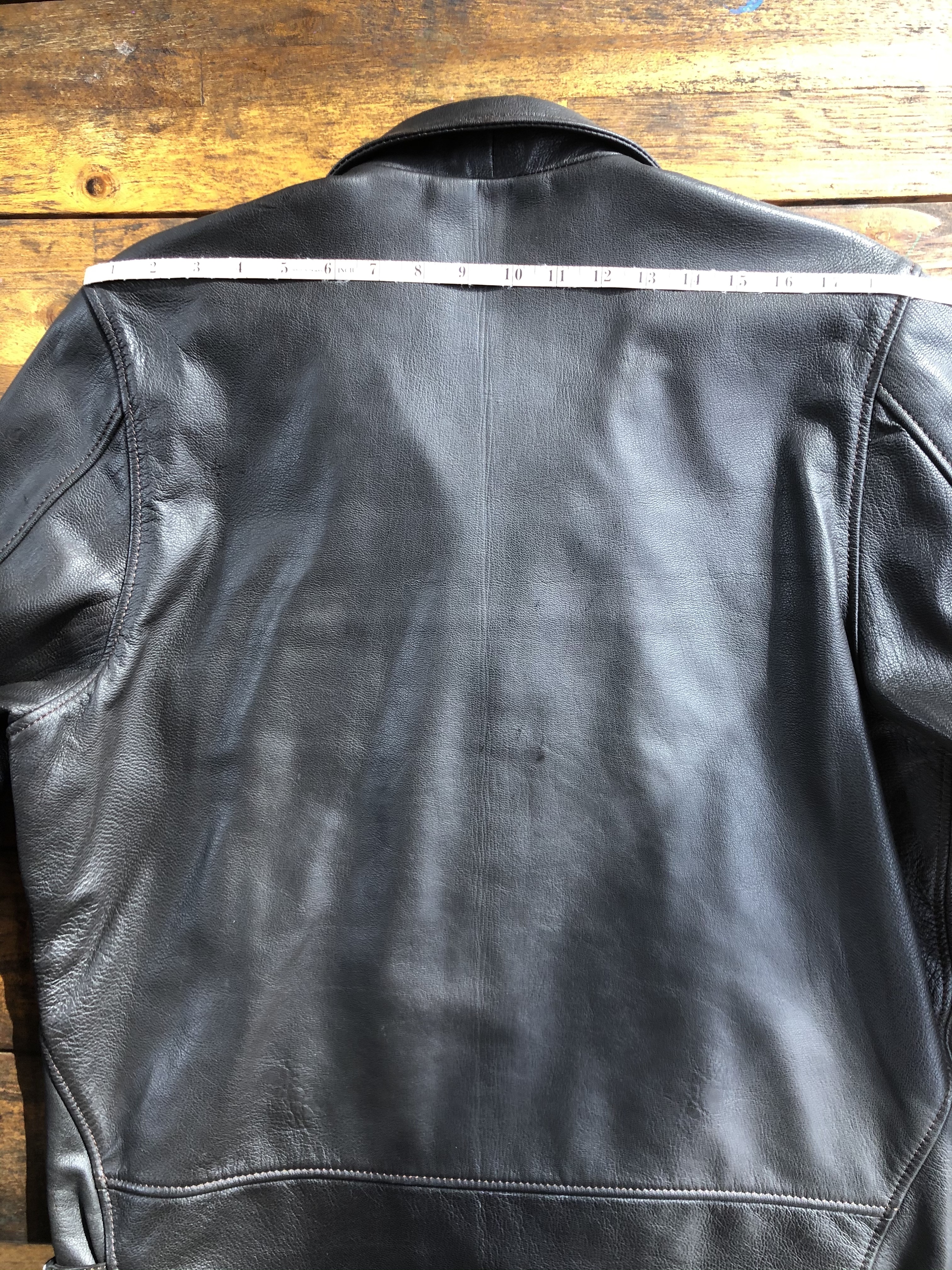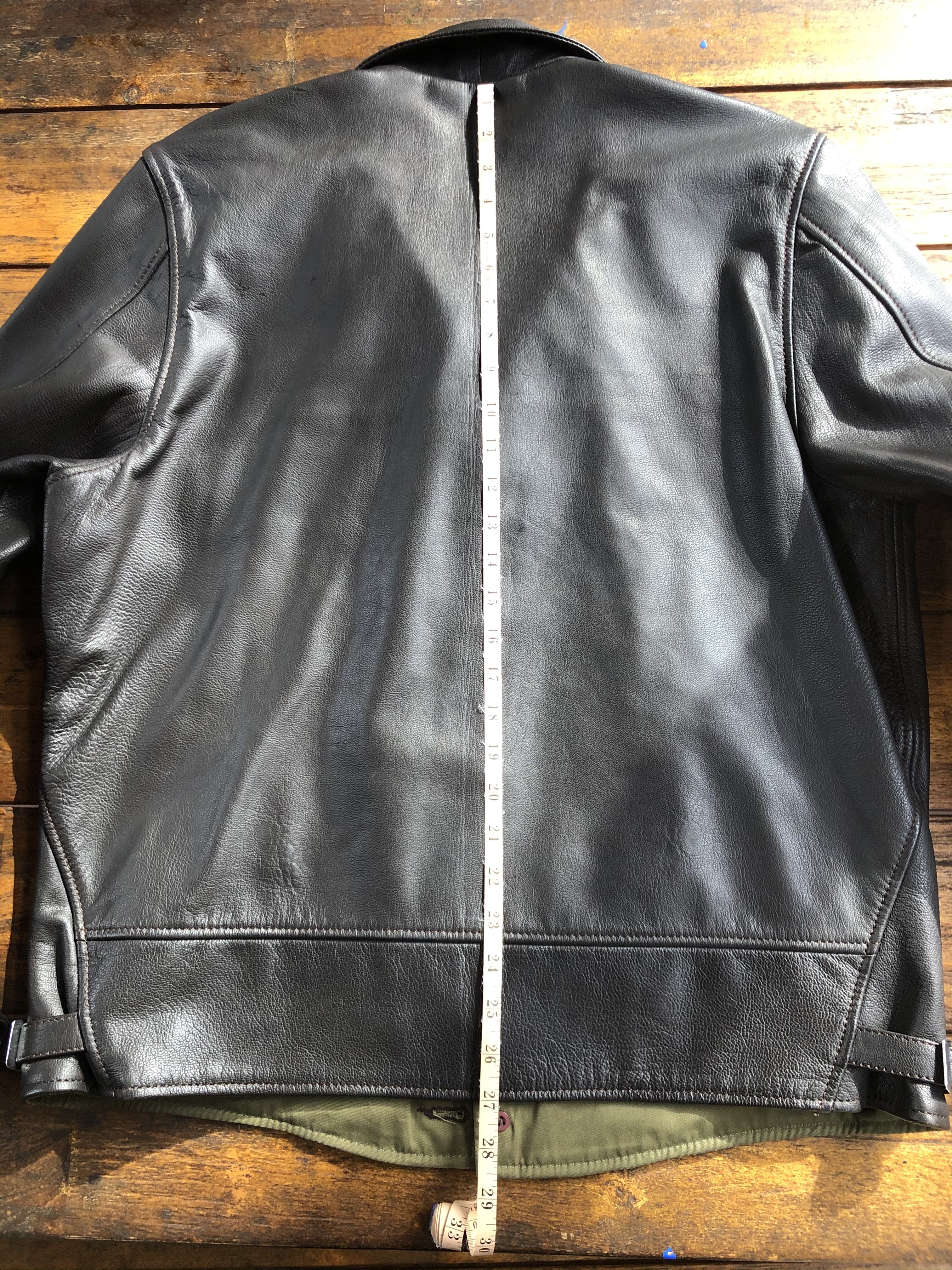 For sale is my Five Star 1930's vintage cossack in premium sealbrown goat with green lining and horn buttons. $150 shipped CONUS. Will ship internationally for actual shipping cost minus $20 shipping credit.
It's tagged a 40 but fits like a 42. Here are the measurements I sent Shawn:
PTP: 23.5"
Sleeve length: 26"
Back: 27"
Shoulder to shoulder: 19"
Actual measurements, as seen in the photos, are pretty close. I'm selling bc this doesn't really fit my wardrobe and the wrist circumference is a little tighter than I like. My shirt sleeves get caught and it annoys me such that I avoid wearing this one. No other complaints about the jacket. In my opinion, you'll be hard pressed to find an equivalent jacket for the price.