My Mail is Forwarded Here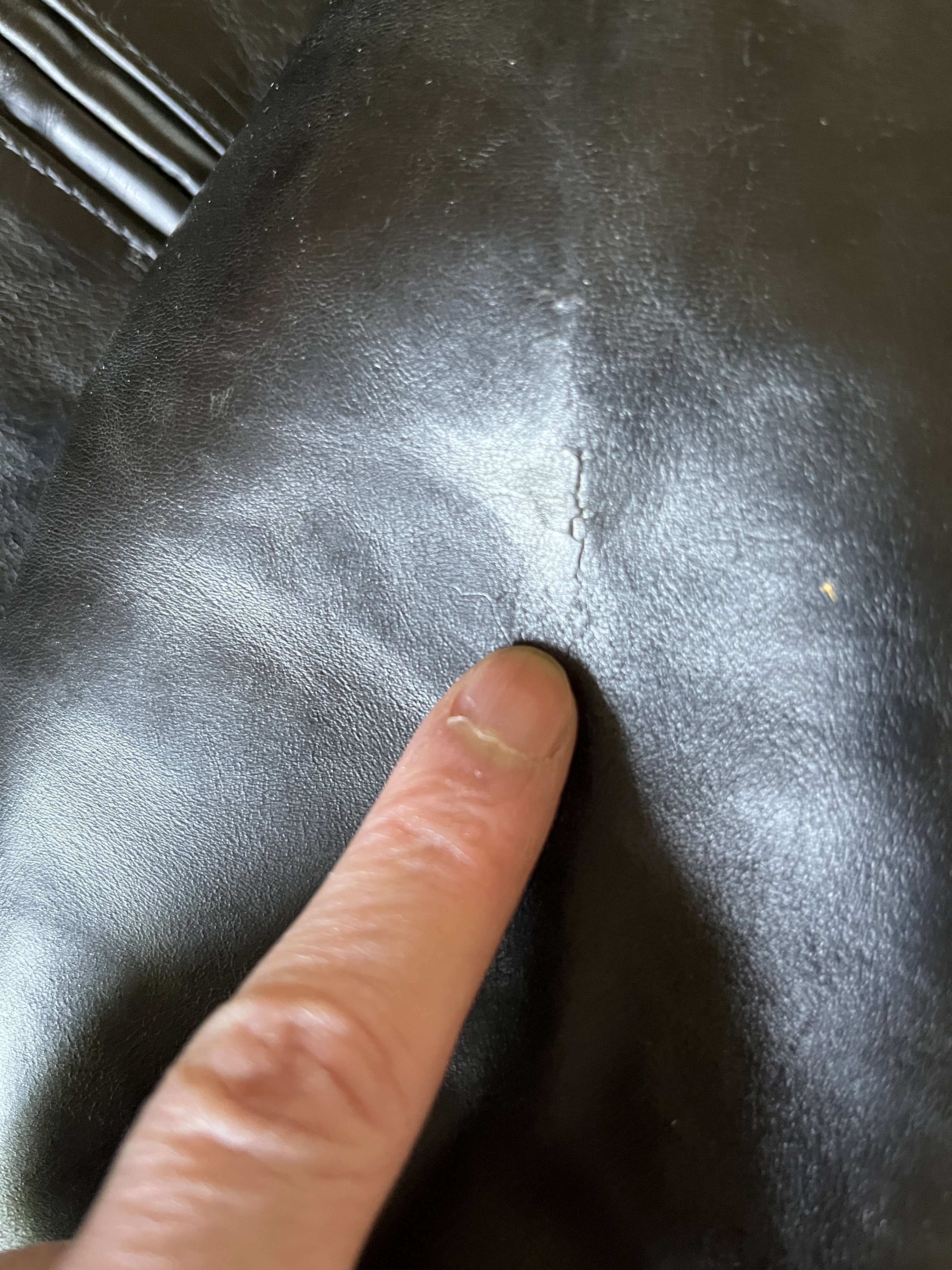 USD $400 Shipped US and Canada, No exchange no returns PP FF
Ships from Vancouver, usually takes 5 to 7 business days
Size 42, 19" shoulder, 23" P2P, 25" back length, 26" sleeves, total sleeve length is only 35" from center back.
Black horsehide
There is a healed scar marking on the sleeve. This is horsehide.
This is a rare gem that needs to go to a good forever home. I am only selling it because I have a CXL one now and I can't hoard two.
I am not the first owner of this jacket. But neither the first owner nor me wore it much. The first owner did condition the heck out of it and I had to give it a very good brushing. Excellent condition. Most likely made in the early 2000s. There is a tag included, you can check with Vanson on the exact date and spec.