Doing a bit of a closet cleanout to stay focused on the jackets I love wearing. Extra photos and details are on the eBay links.
Sheeley Monarch:
https://www.ebay.com/itm/155355489938
If you know you know. Dave Sheeley makes arguably some of the best repros out there and is inarguably the best at Monarch repros specifically. French seams, absurdly thick goatskin, action back. wonderful jacket. The eBay posting is looking for $450 but I'd do $400 shipped in the CONUS for TFL members or if you'd rather just dm me on eBay and say you're from here.
Schott Type 2/Mechanic's Jacket
https://www.ebay.com/itm/155355527060
Technically I bought this one secondhand, but as far as I can tell this is a NWT Schott Type 2/Mechanic's Jacket that I only wore a couple times inside. Stiff, glossy horsehide just itching to be broken in. I'd do $500 for other TFL members in the CONUS.
LL Bean Civilian Flight Jacket
https://www.ebay.com/itm/155355511969
Shearling-lined goatskin bomber jacket by LL Bean. the leather cuff protector is curiously reminiscent of Golden Bear. You really can't beat these for civilian bomber jackets, especially for the money and while they were MiUSA. $150 obo on here and TFL currently.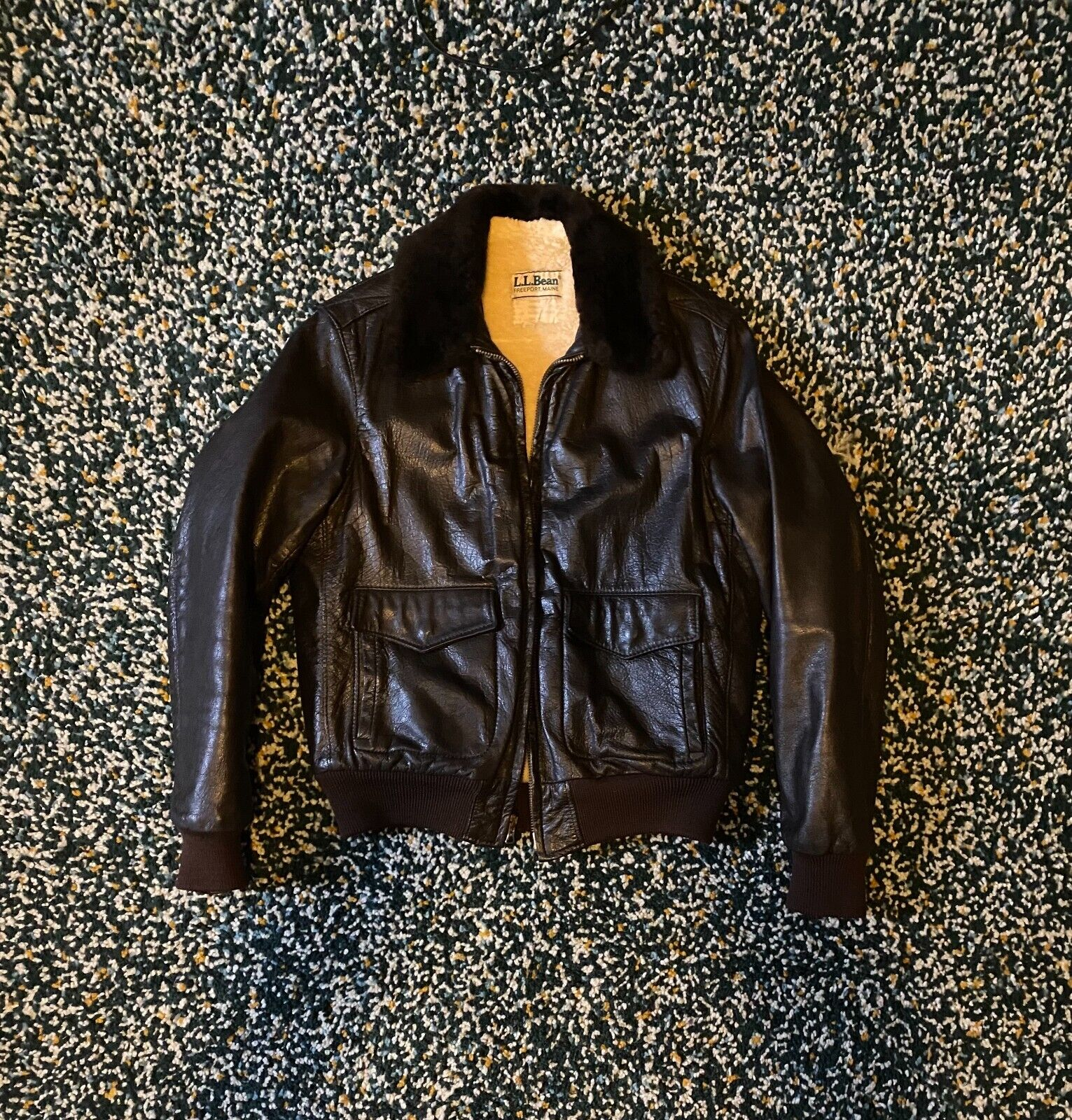 Last edited: