This hat is part of a local estate auction acquisition but it is too large to fit my head, a mid-grey Dobbs stingie brim in size 7-5/8 long oval: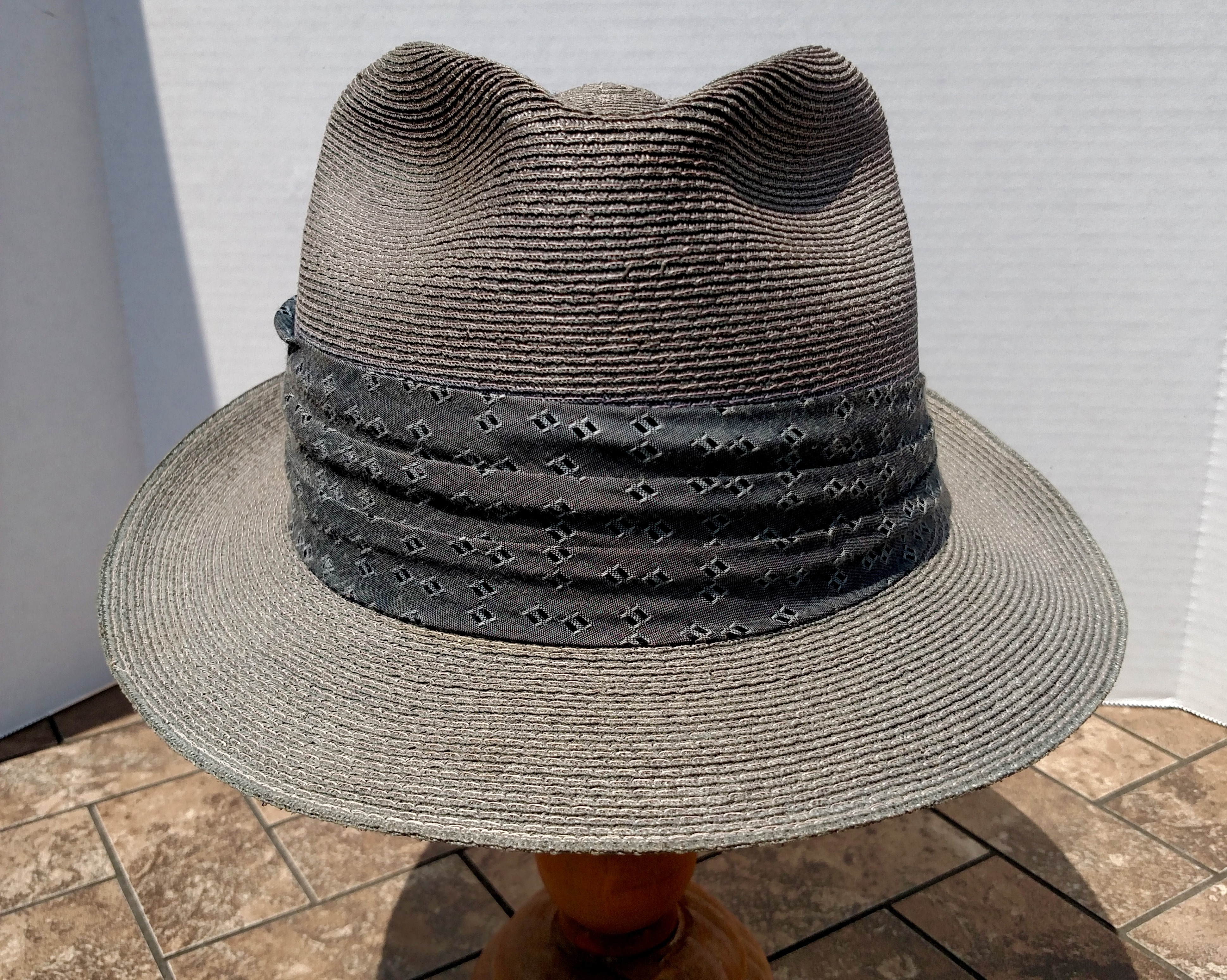 Specs:
2" Brim
4-1/4" Crown at the front pinch, rising to 4-5/8"
113g Weight
​
Easy grab and go hat for the summer. Vented sweatband for a little more airflow and comfort. Tone on tone pleated pug with geometric accents. Pictures show the brim snapped down though to me it seems more natural brim up.
There are a couple minor imperfections as shown in the last collage picture. There are two scuff marks on one of the side dents, and a slight bend in the brim towards the back of the hat.
Price is $50 shipped CONUS. Preferred method of payment is PPFF. Please feel free to ask any questions. Thanks for looking.