Eastman Leather WWII Type A-2 Size 44 XL (Extra Long) - Monarch contract. Beautiful horsehide. Asking $849 OBO.
If you are looking up the Eastman Leather A-2 contract reproductions, the quality and value of these jackets goes without saying.
This is a well but gently worn and broken in Monarch reproduction A-2 in a 44 extra long. In excellent used condition. I enjoyed wearing this but selling to downsize.
A minor scuff on one of the sleeves, one of the sleeve knits has a hole/snag, and one of the front flap pockets has a few threads that popped. Nothing that affects the beauty and wearability of the jacket.
These extra long sizes are difficult to find used and will fit the taller person well.
Please see the approximate measurements below.
Cross listed.
Chest (armpit to armpit): 22.75"
Shoulder (shoulder seam to seam across the back): 18.5"
Sleeve length (shoulder seam to end of cuff): 27.5"
Body length (collar seam to bottom of jacket down the middle of the back): 27.25"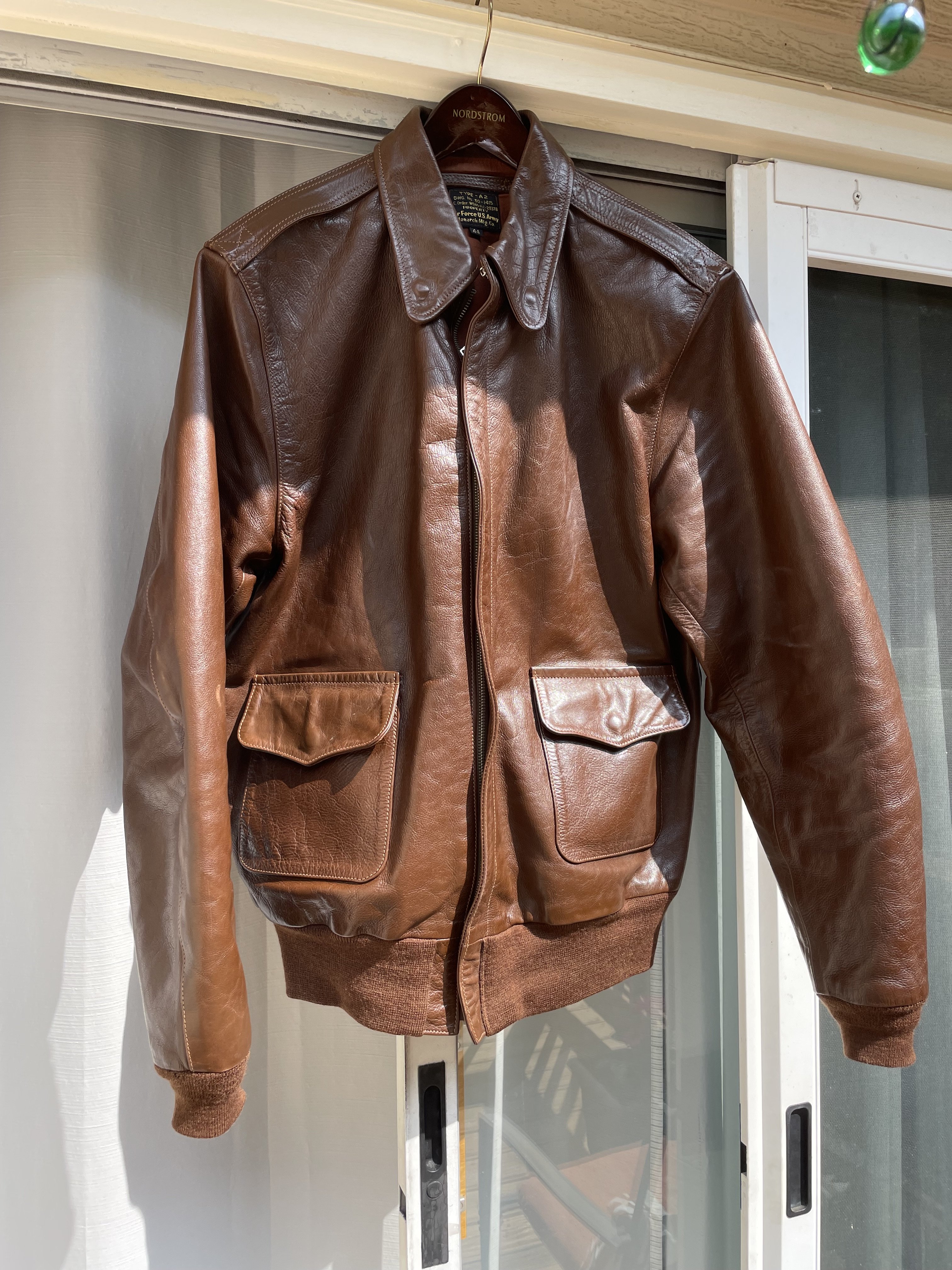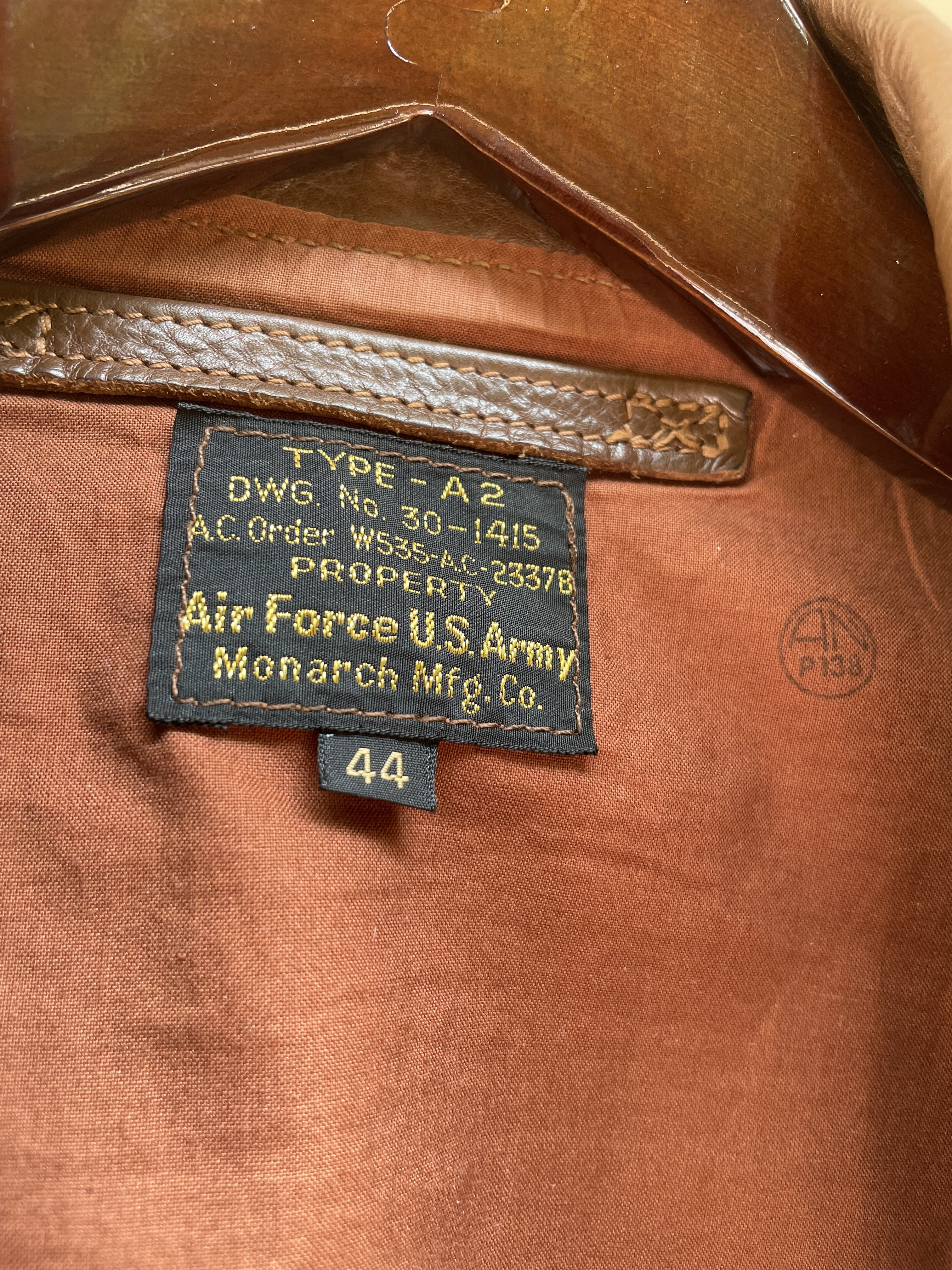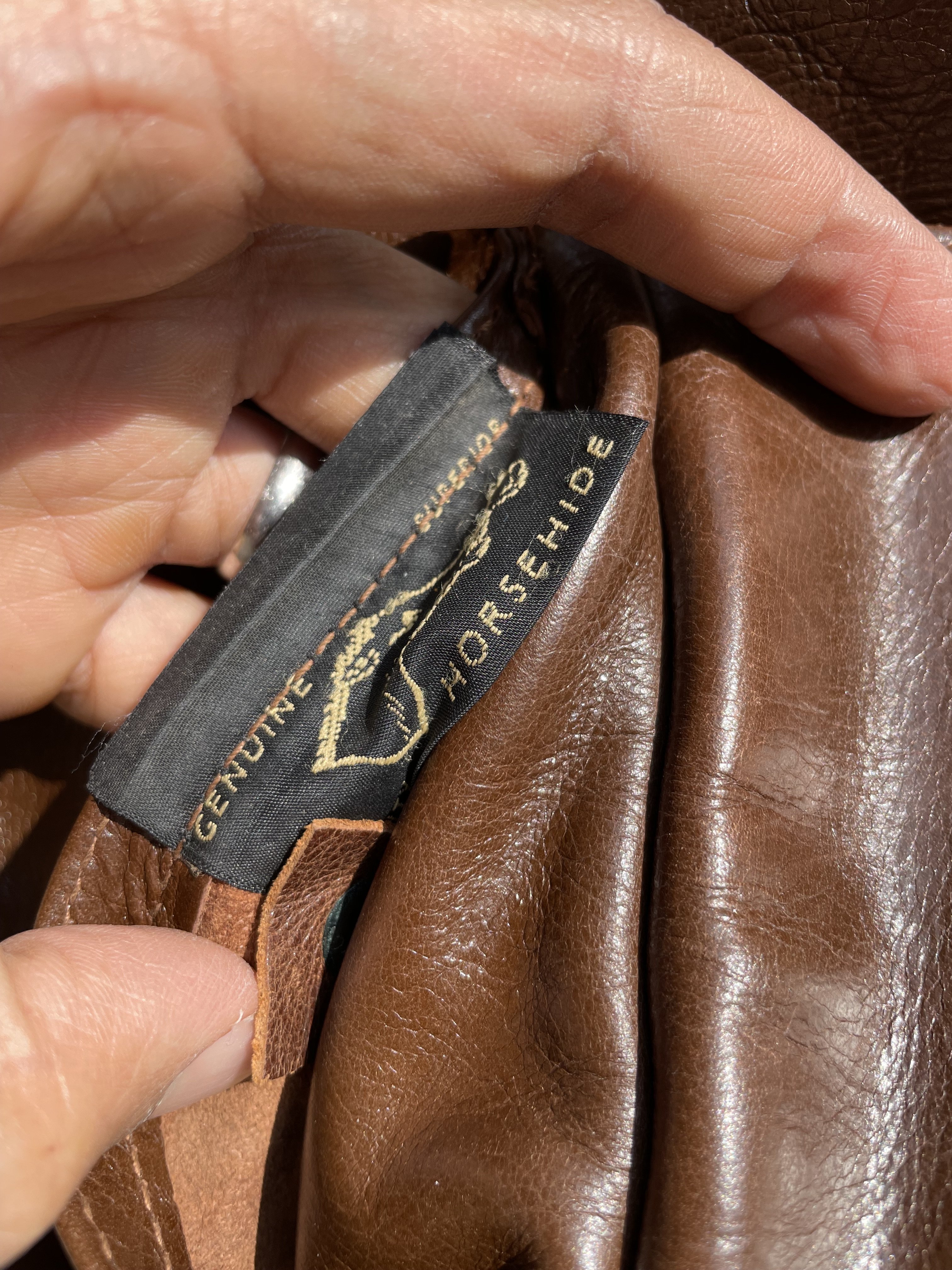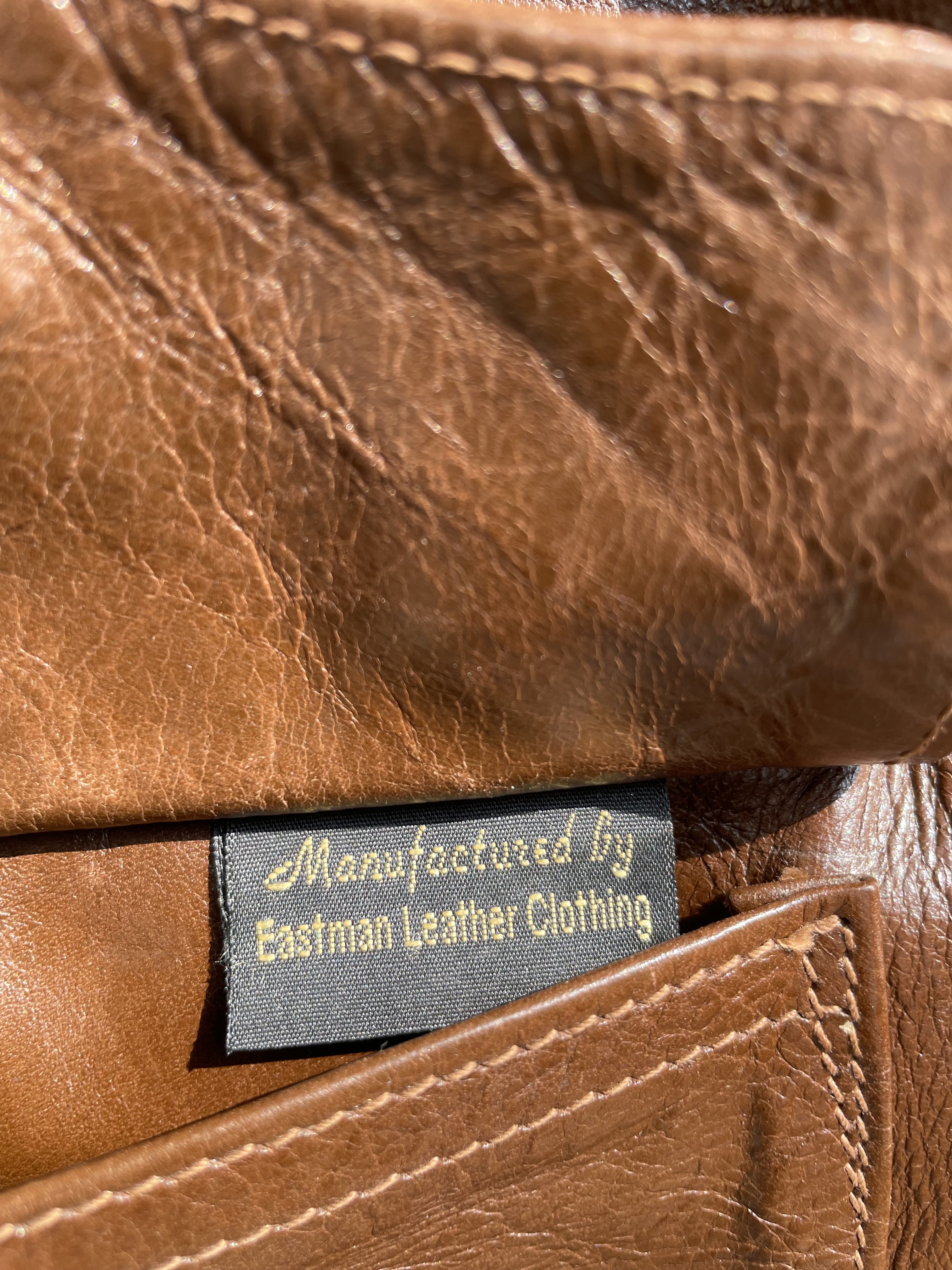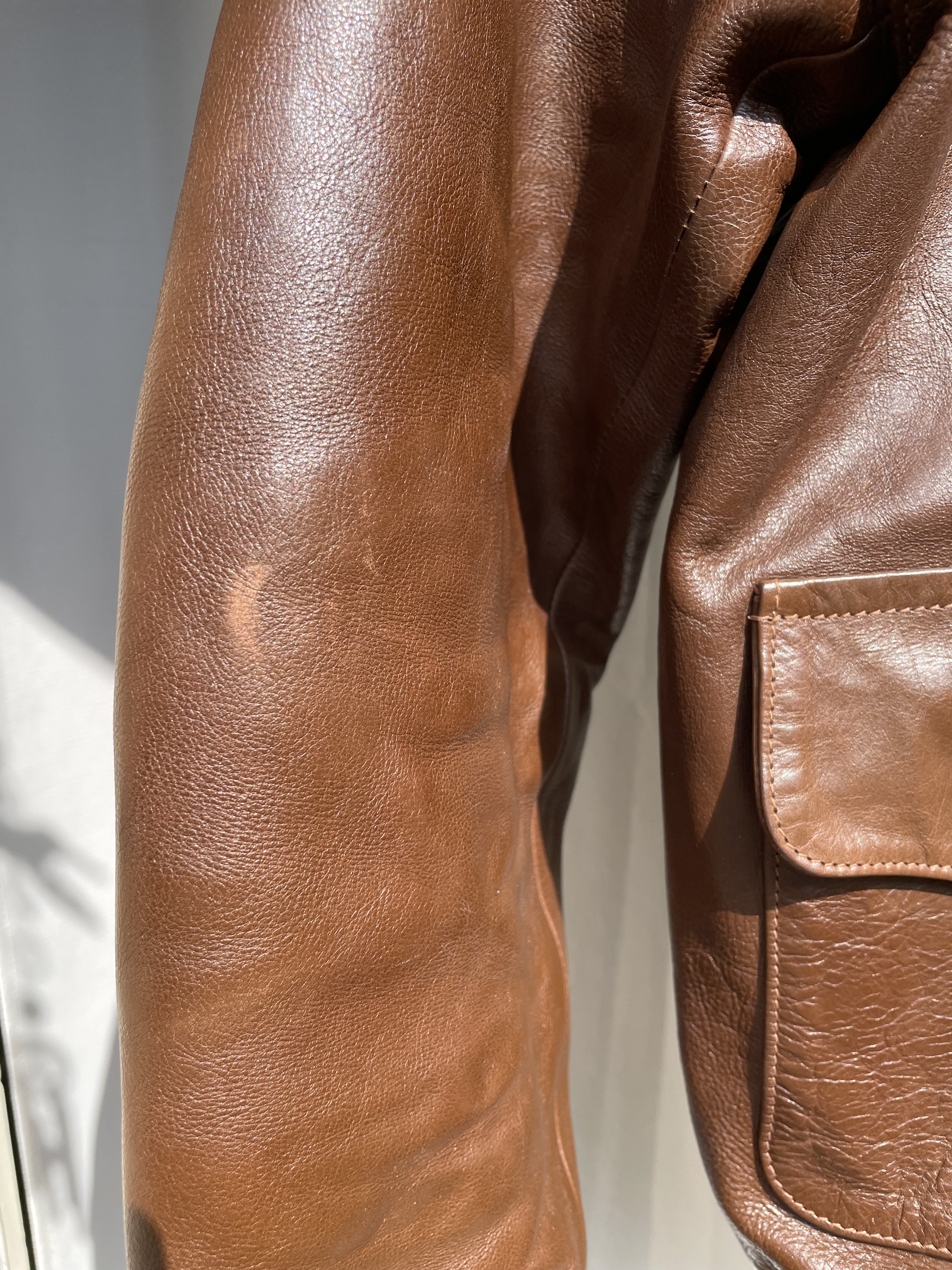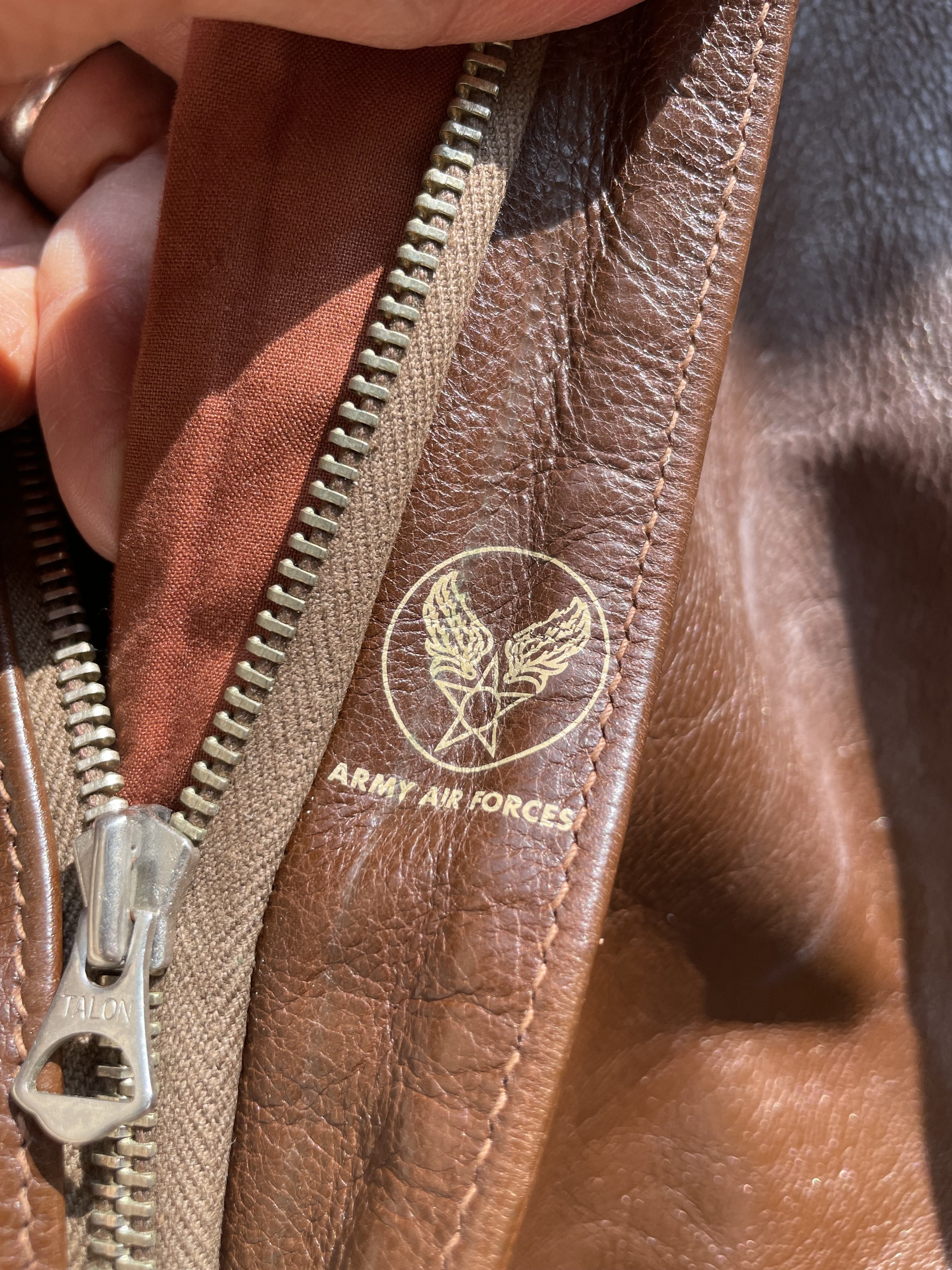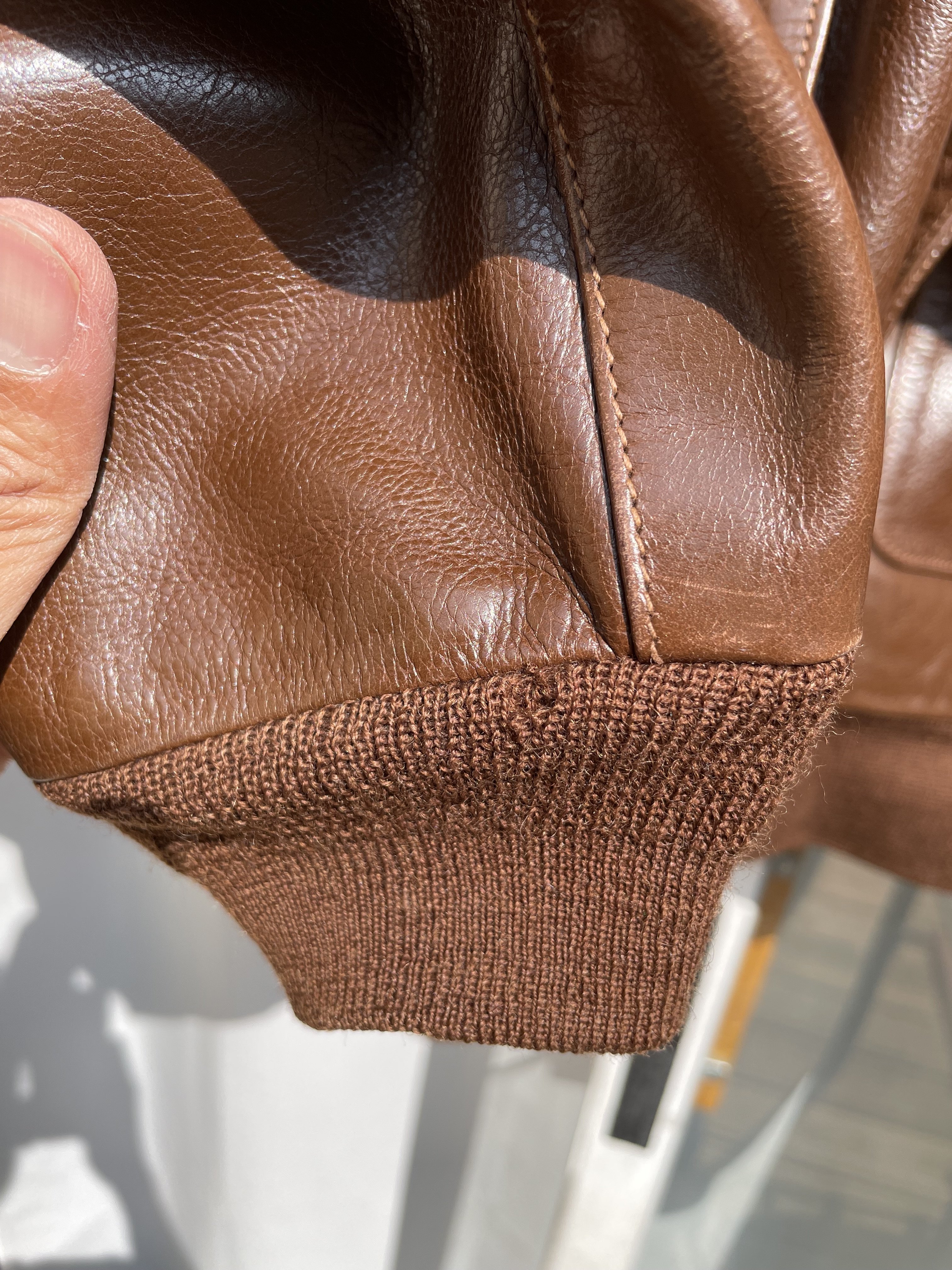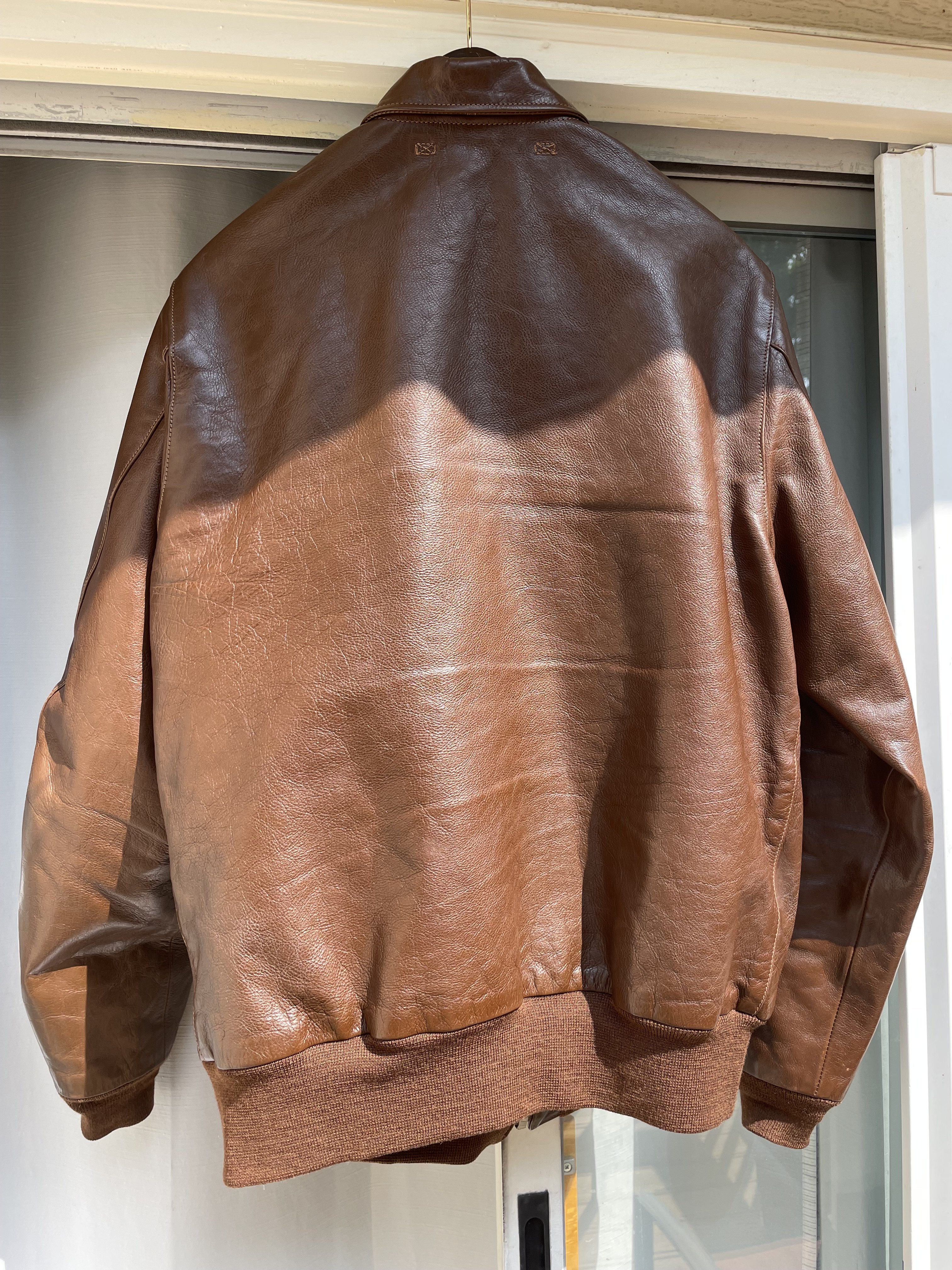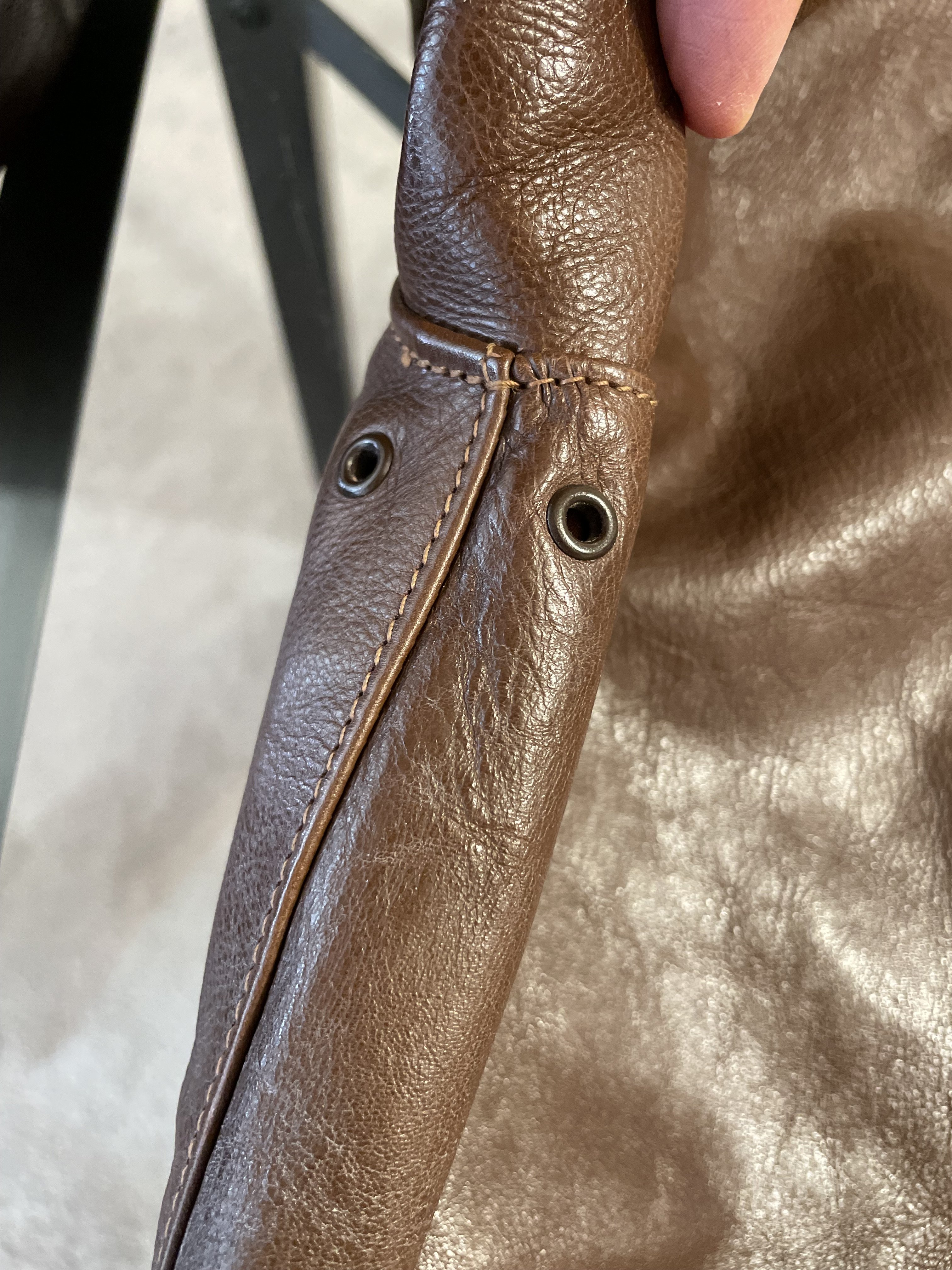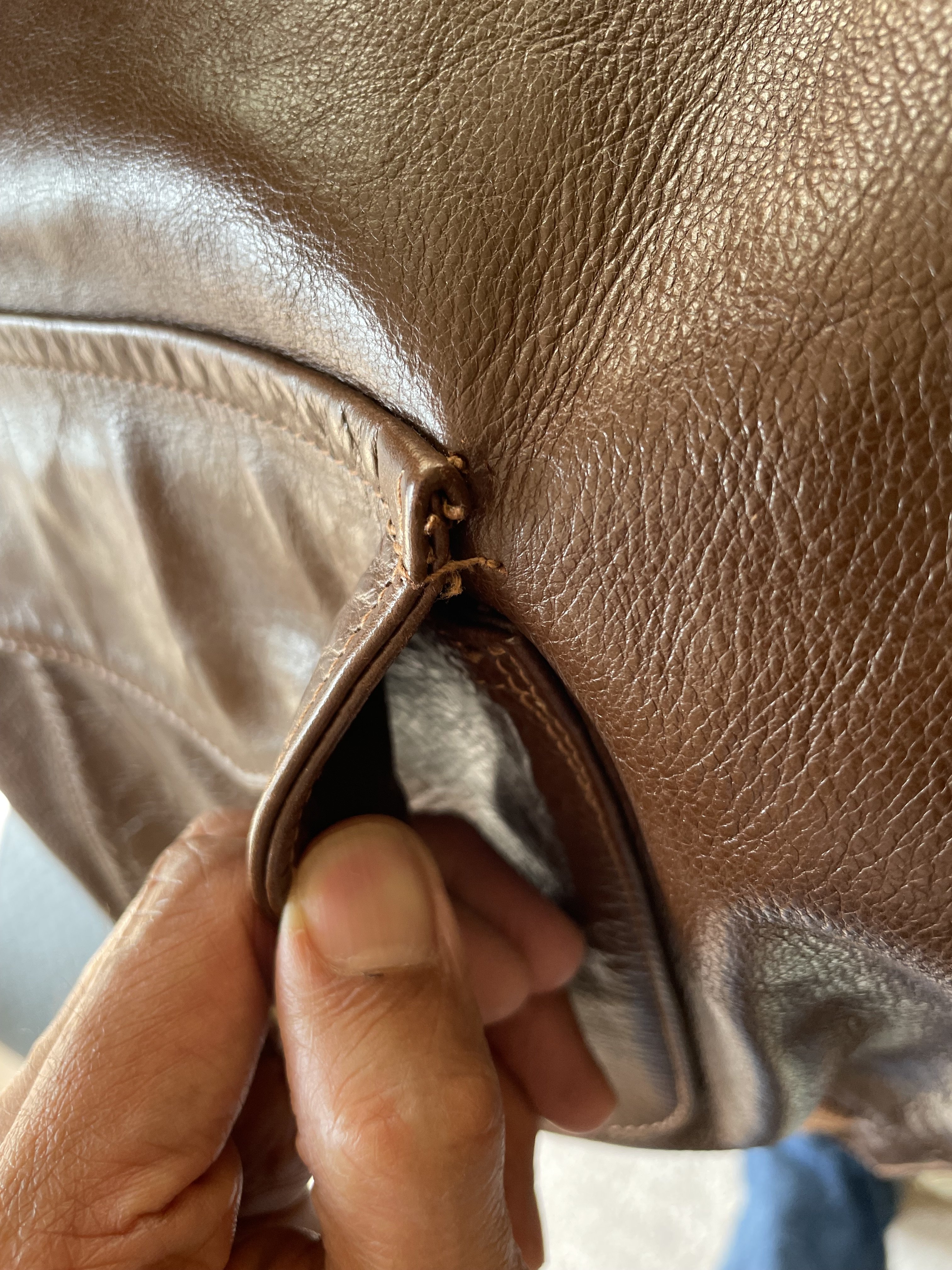 Last edited: