Hello Fellows,
Compared to my previous Aero B3 and Eastman Roughwear, this one is way warmer due the length of the sheepskin and the strips are so thick that you don't have to worry about them looking so curled up.
The jacket is lined with 22mm sheepskin, making it suitable for winter convertibles, motorcycling or just a t-shirt underneath. The size is the German 46 (XL) or in my case 44 (L) due to the thick fur.
For orientation I am 178cm and 84kg, I think it fits a taller person better.
The jacket was worn maximum 5 times in Bavaria (Alps).
The military ranks on the shoulders cost 40€.
Asking for 850€ + shipping.
Located in Germany.
PPFF or bank transfer.
Open to exchange for a smaller size 42/44 (B3 Alexander/Eastman 50Cal/RMC B3) (Cross Zip: King of the Road, Aero brand or Japanese production) and if there is a price difference we can manage something.
For any further questions, will be glad to help.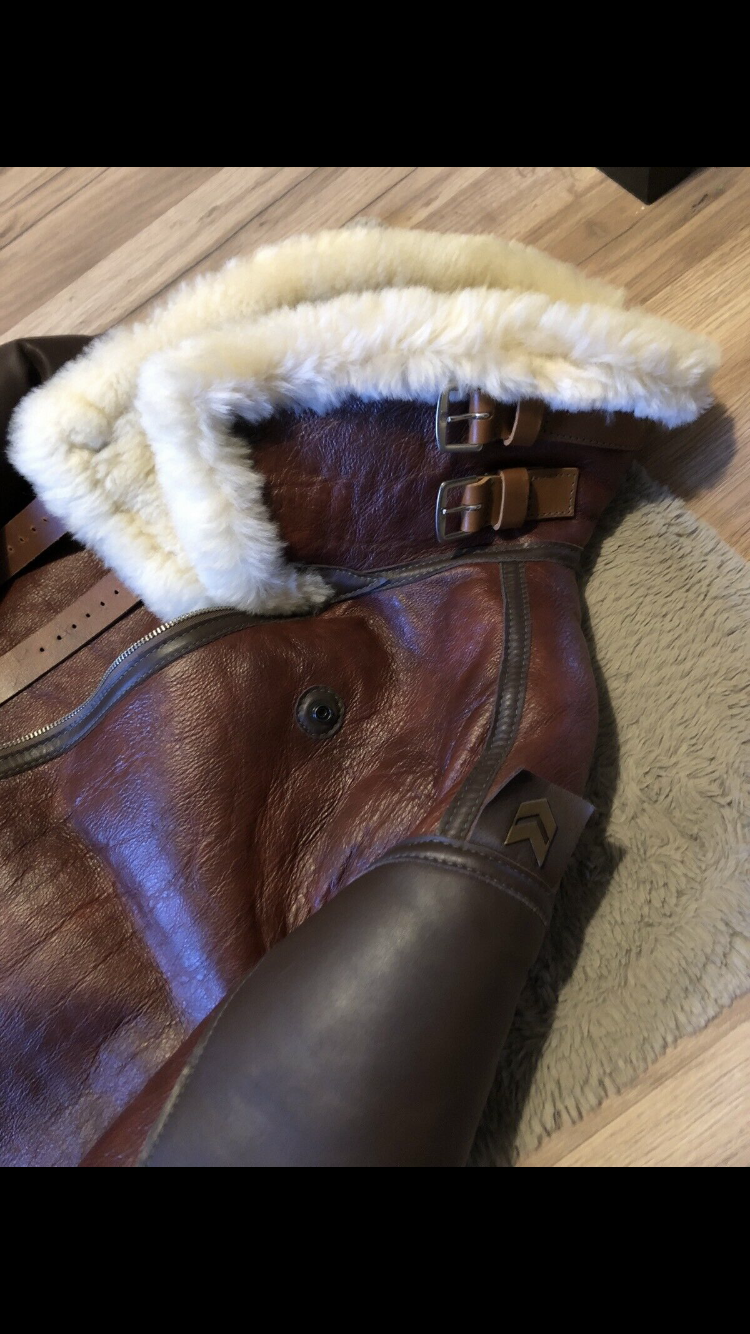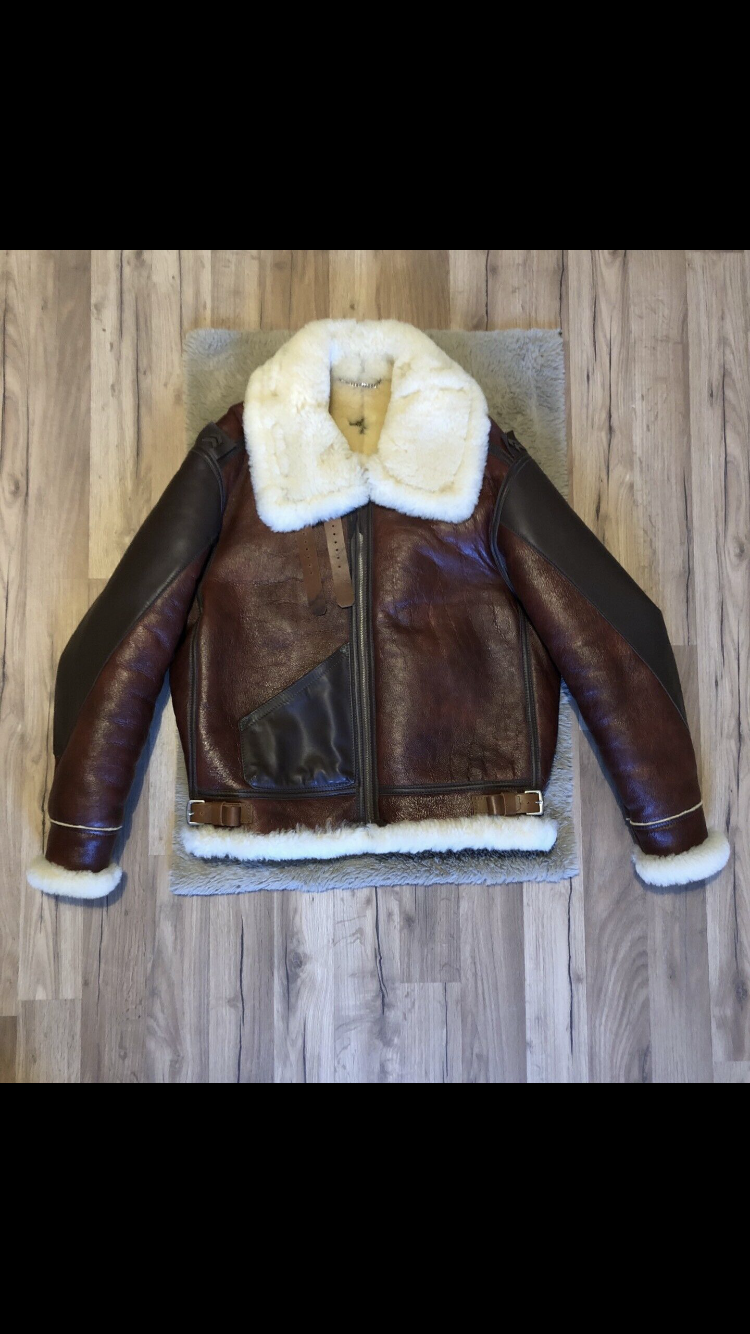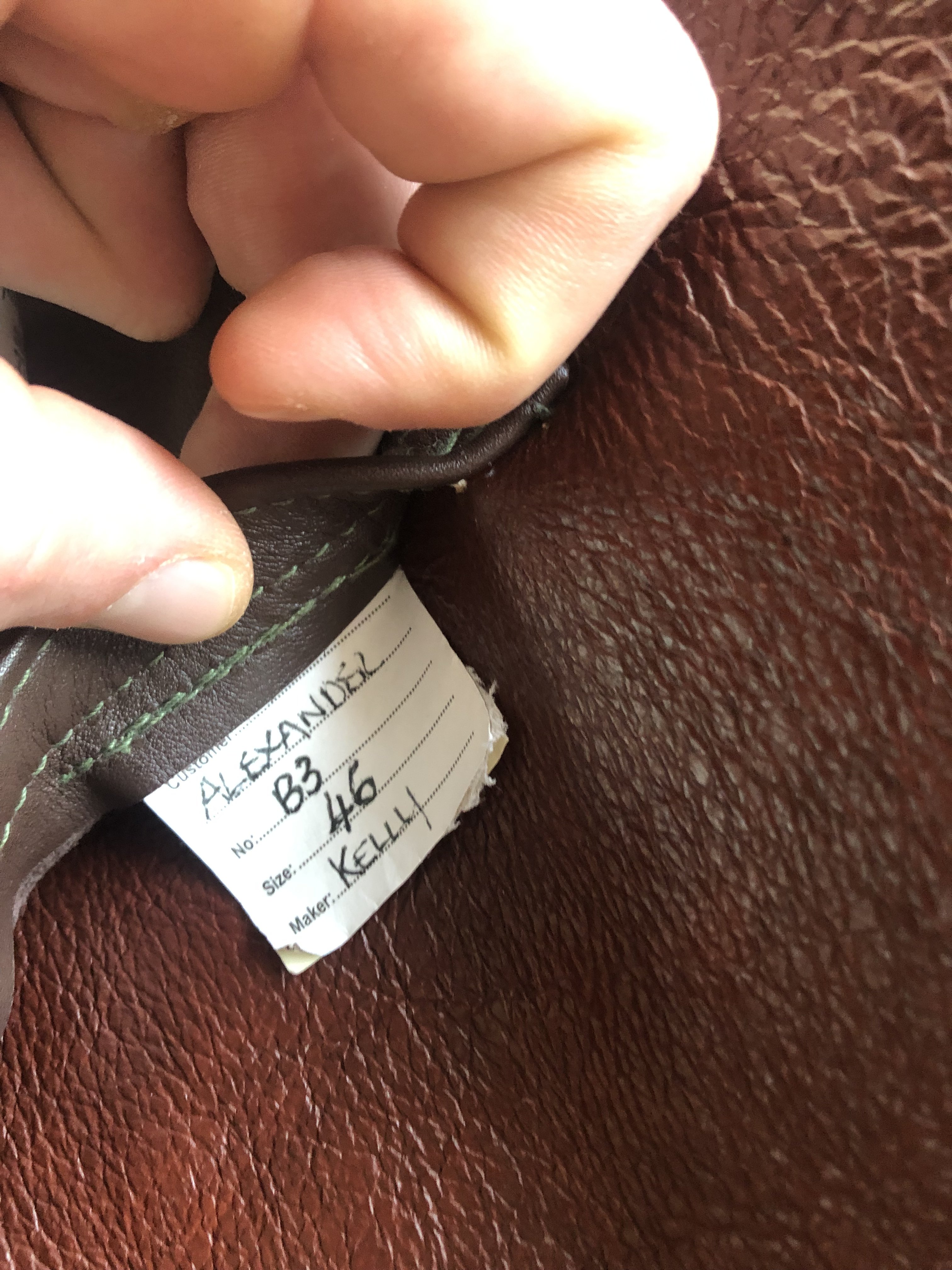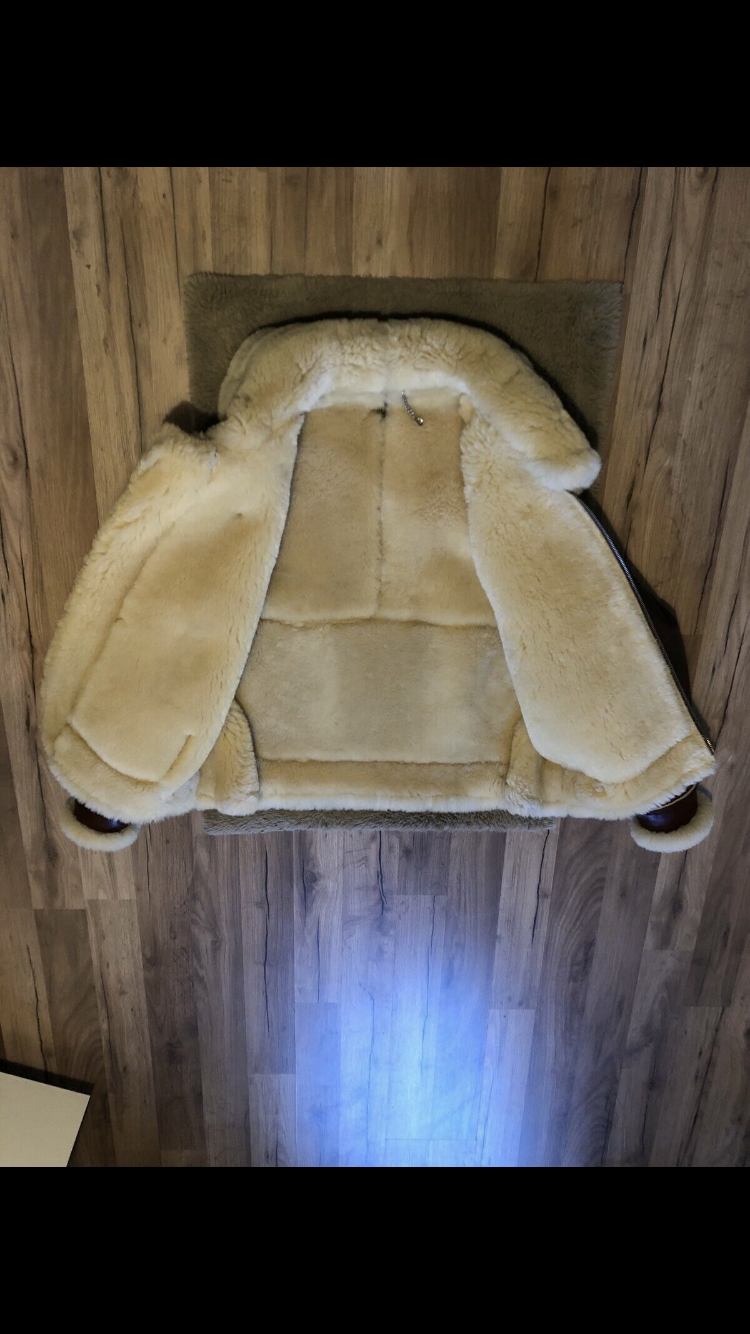 Regards