Selling
m

y
Langlitz Brown Goatskin Padded Pocket Columbia w/Cossack Collar
It is custom Made for me, but turns out it is the exact measurements of their off the Rack size 50 Columbia I just sold
It is Brand New, as in Never worn. The only thing it has ever done is hang in my closet. Never been outside.
The Jacket weighs about 9# A "little" lighter than the Cowhide models
It is Brown Goatskin, very Pebbly and Very Supple. No break in Required. Fits/Forms to you as soon as you put it on.
Non Smoking home.
Talon Zippers all around
10 Pocket Padded Columbia model with an additional Leather lined Gun pocket. Which makes 2 gun pockets
Gun Pockets and Handwarmer pockets are all Goatskin lined.
Two "Stash/Cash" pockets - One in each armpit area in the lining. You can see a Spyderco Military(Large knife) in the Stash pocket in the pix below
I've had a few Jackets along this type. LW, Schott, Aero, Lewis. None can hold a candle to this Jacket in quality.
This jacket fits someone who would wear a sz 46 48 or 50 sports jacket.
It is a REAL motorcycle jacket. The sleeves are long so your arms are covered while holding handlebars and the tail is long to cover your back.
The padding is Significant!
This is a 10 pocket jacket with two Leather lined gun pockets to hold a Snub nose or Small 380 or 9mm
I had it made with the Cossack collar to have an alternative to the traditional Columbia look collar, and made in Goat so that it would last for generations but be immediately comfortable and requiring no Break in.
**SOLD**
Price: $1130 Shipped CONUS

I'll ship Internationally if the buyer sets up the shipping. I live in area code 34953
Two Videos and 20 pix or so below. First pic shows the Brown and Black Columbias in my closet so you can see the color, It is very dark Brown and looks almost Black when by itself and not against the Black jacket. Looks very rich in color. But I want to emphasize DARK brown
It fits just like the Jacket on this fine Gentleman who just bought my Black Cowhide Jacket
Beautiful Black Columbia
Here are the measurements that you can compare to the drawing:
A 26
B 24
C 29
D 23
E 27
F 6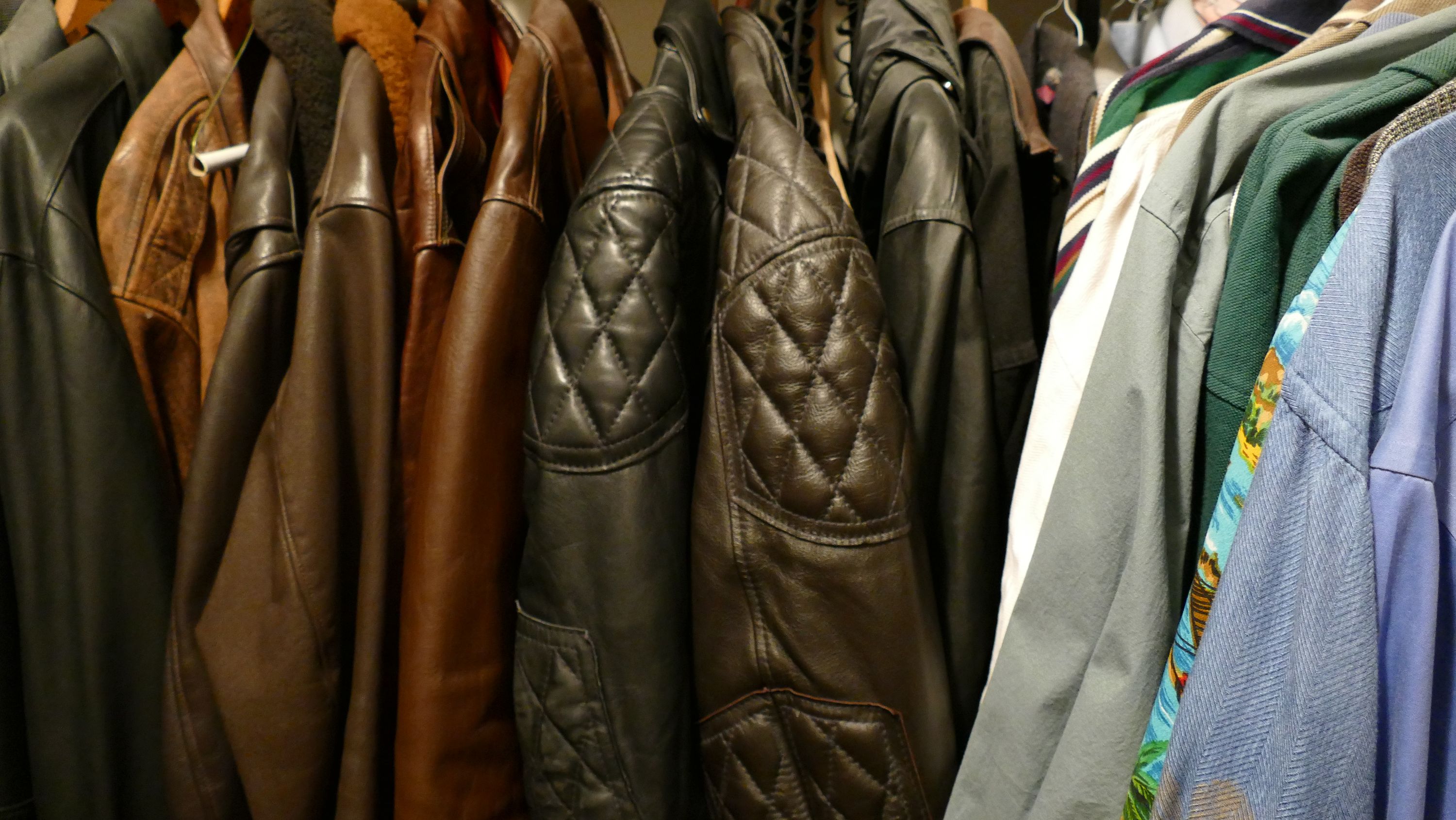 Last edited: