New with Tag size 40 Tall (long) Golden Fleece shearling flight jacket, made in USA.
This is a really nice brown cowhide flight jacket, I don't know how old, but it has the original tags and I would say 80s or 90s. The quality feels great, though I would say it's a little thinner than a Schott flight jacket, it's still pretty substantial and would be a great everyday jacket for the winter.
Has an acrylic/poly shearling lining with quilted sleeves and a synthetic mouton collar.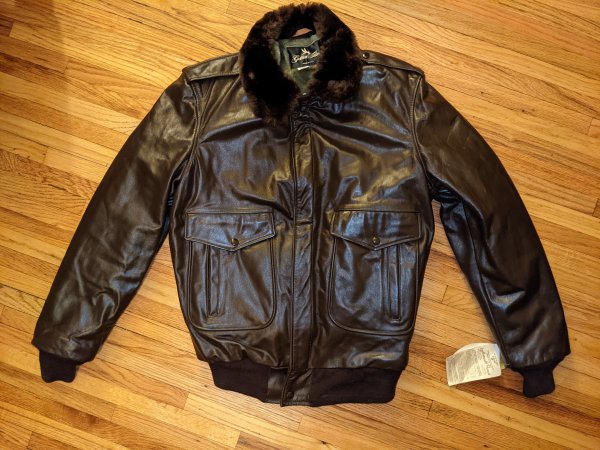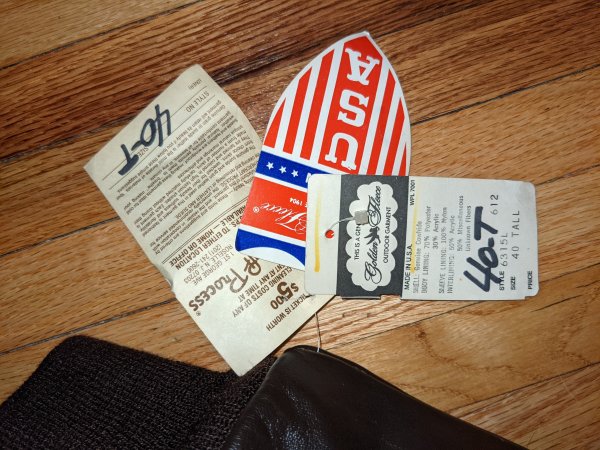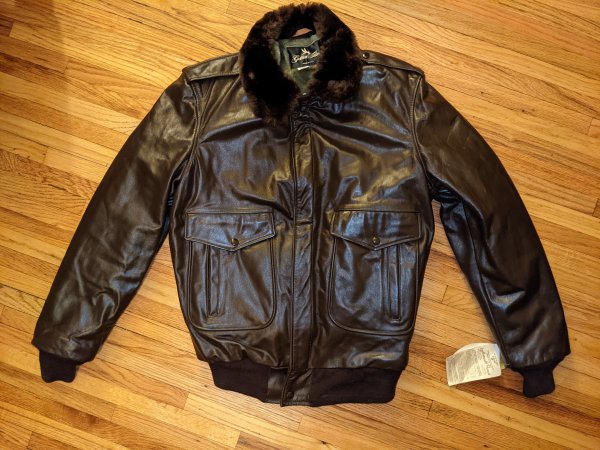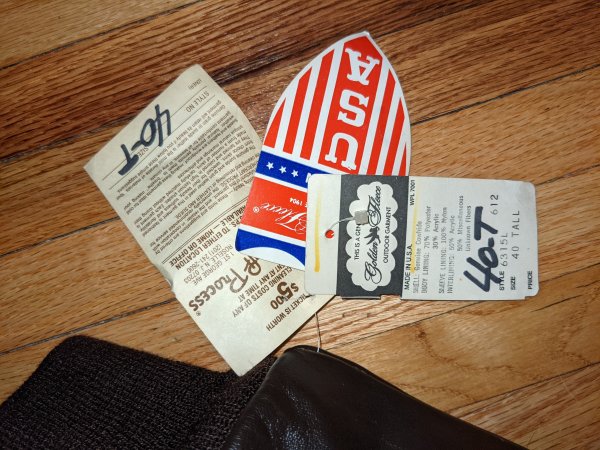 Size is 40 Tall, which I would say is great for men over 5'10", a somewhat athletic build as it's 19" shoulder to shoulder, but 17" at the waist. 22" pit to pit.
An amazing jacket in brand new condition, just too slim for me.
$150 + shipping at the following E-bay link:
https://www.ebay.com/itm/185031848664