RELISTED as old post wouldnt let me remove the 'withdrawn' text from it. Apols again for any percieved spamming.
This very very hard to find sz44 J-82, which I purchased from Cheech in the classifieds just a few weeks ago, is an absolutely stunning jacket in every conceivable way - it looks awesome, fits awesome, the stitching/build quality is exactly what you would expect from a the Real McCoys leather jacket, and to wear it feels incredibly comfortable. In great overall condition, lining, stitiching and everything else in good order with no issues, no odours, with a small amount of patina on high wear areas as is usual for these RMC 'teacore' jackets
Listing it here for what I paid, listed on ebay at a premium to factor in fees and the fact I dont really like using ebay. Please do let me know any questions. I am asking £1500 PPF&F shipped in the UK, more than happy to send overseas but would need to discuss shipping etc. Would also potentially trade for something interesting in my size.
Measurements
Chest: 22.25 in
Shoulders: 20 in
Sleeve (straight down): 26 in (longer around the curve)
Back Length (collar seam to hem): 24 in
Hem Width: 20.5 in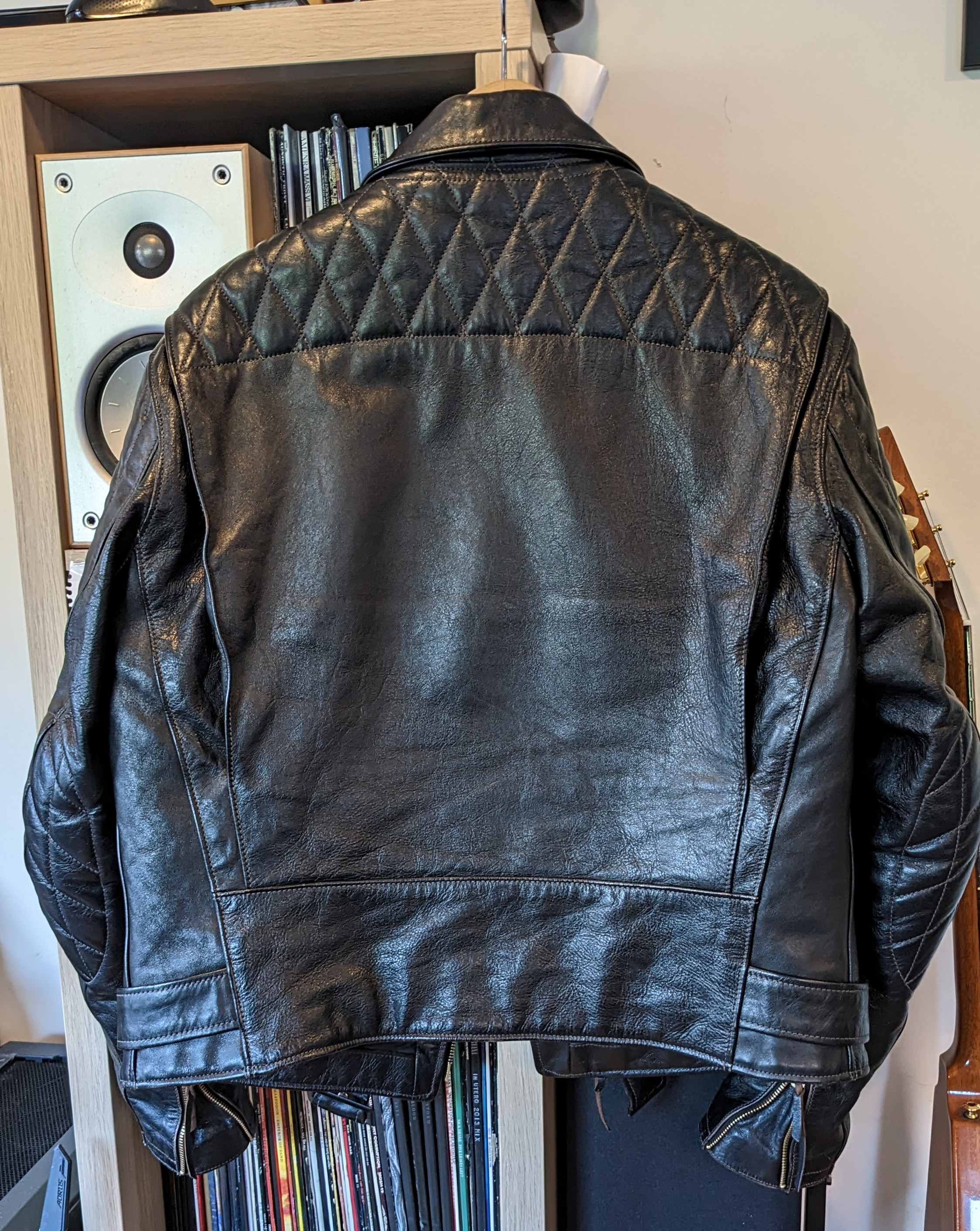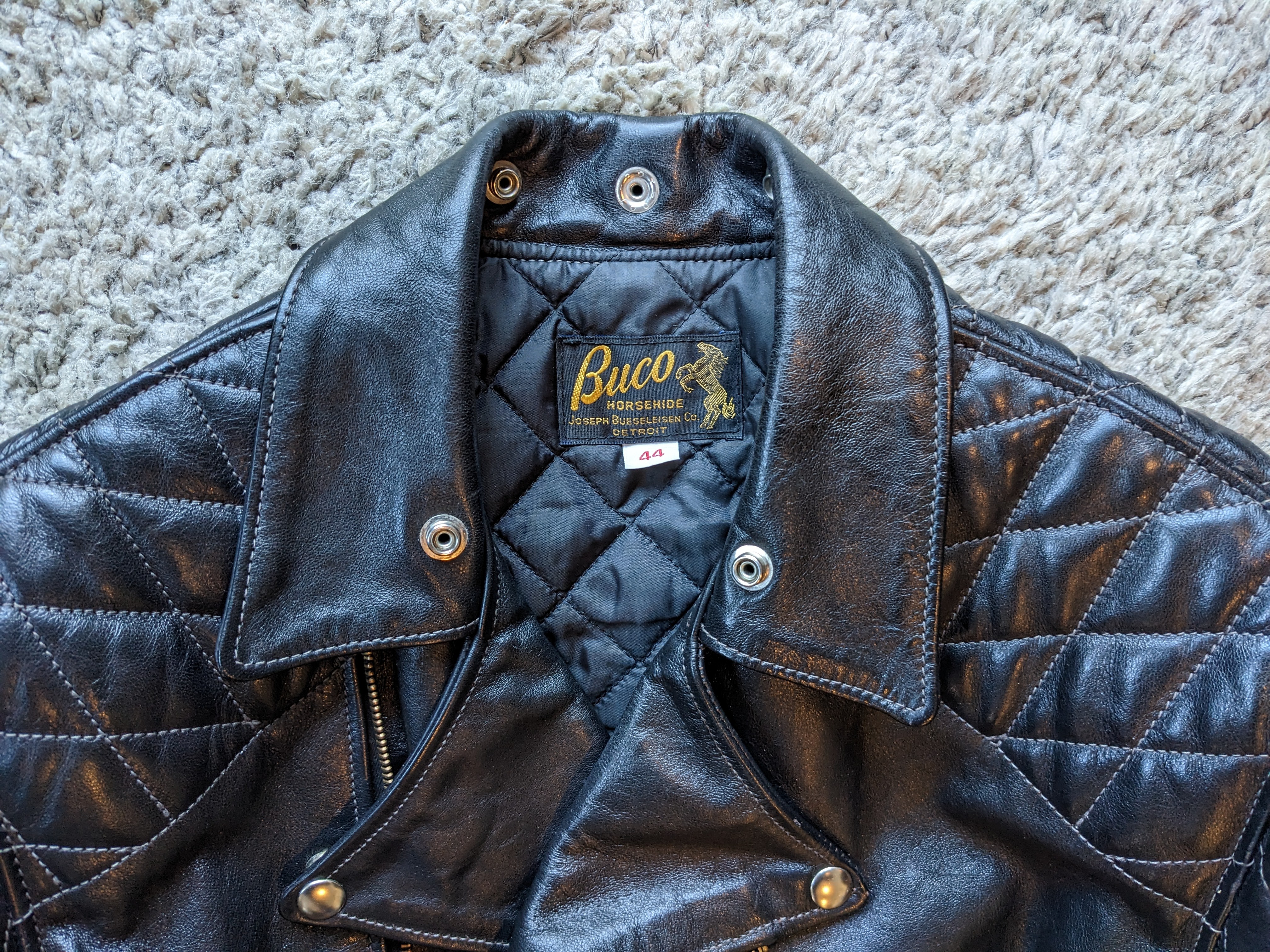 Here's the description from The Real McCoy's website (
https://therealmccoys.com/products/buco-j-82-padded
):
This black biker jacket is a reproduction of the Buco J-82 motorcycle jacket from the 1950s and 60s. The tried and tested durable horse hide leather used is vegetable-tanned and pigment finished. Differing from our other Buco models we carry. The J-82 features wool pile padded elbow pads and shoulders which are diamond quilted and continue across the back creating an eye catching padded yoke, making this the perfect jacket for riders adding extra warmth and durability. The J-82 also shares similar detailing to our Buco JH-1 model with its fixed non-detachable belt on the waist. Thanks to our large archive of vintage Buco jackets, we are able to design the J-82 down to its finest detail.