I bought this jacket second-hand about a year ago, and it's beautiful...but I don't wear it. I'm more an A-2/G-1 guy. Time to pass it along to someone who will get more use out of it than I do.
Himel Bros needs no introduction. Together with Good Wear, they make some of the finest leather jackets in North America (although I personally prefer GW), and jackets like this routinely sell for 2.5 grand new. The person who sold me this jacket told me that he didn't think the leather was shinki, but it's some seriously beautiful stuff with some great character. The buttons have been replaced with vintage buttons, including some beautiful bone back-buttons. It's a beautiful jacket, and deserves to be more than a closet queen.
pit-to-pit: 22"
shoulders: 18"
back: 24.75"
sleeves: 26"
Asking price: $900 shipped in CONUS, paypal friends & family.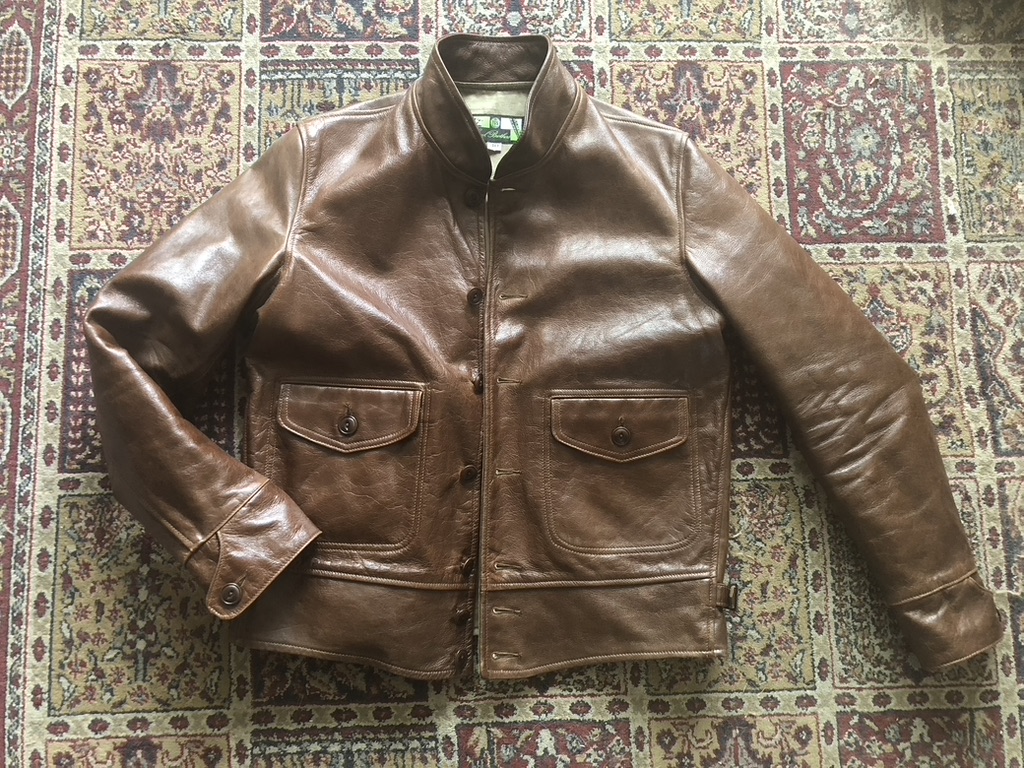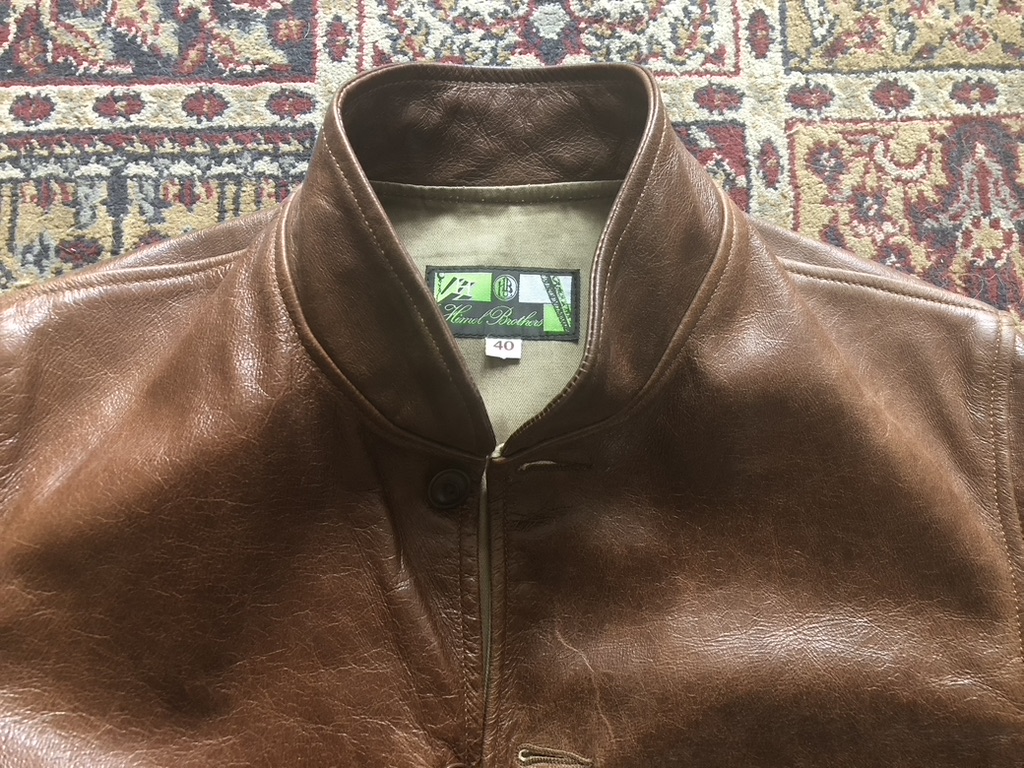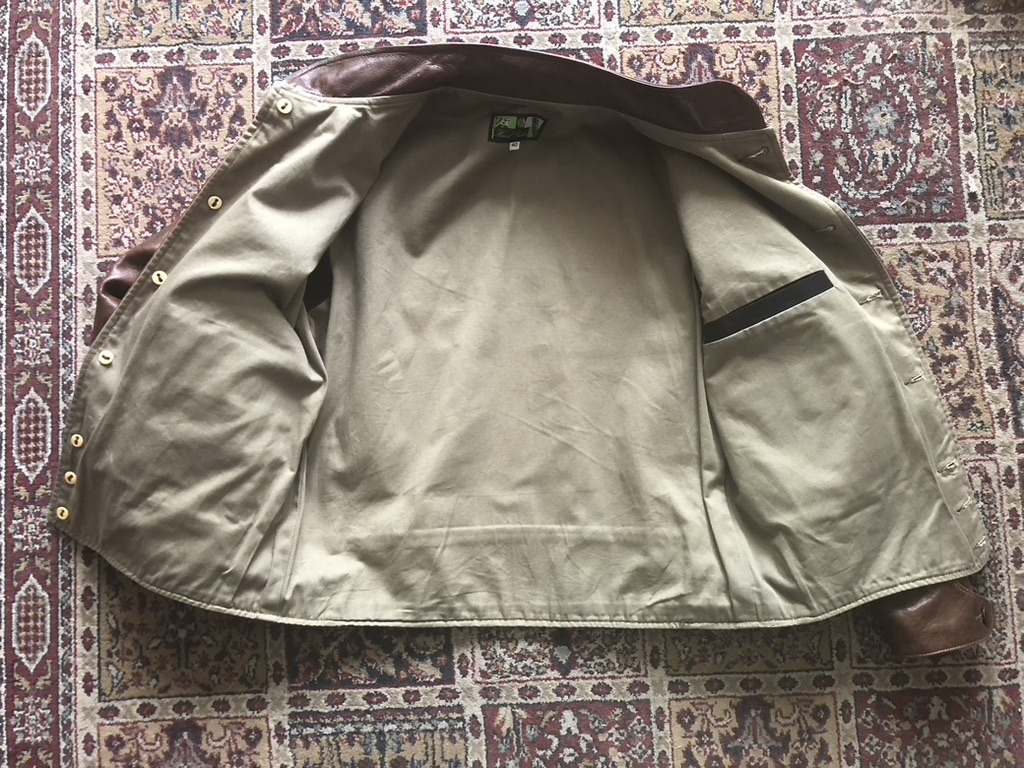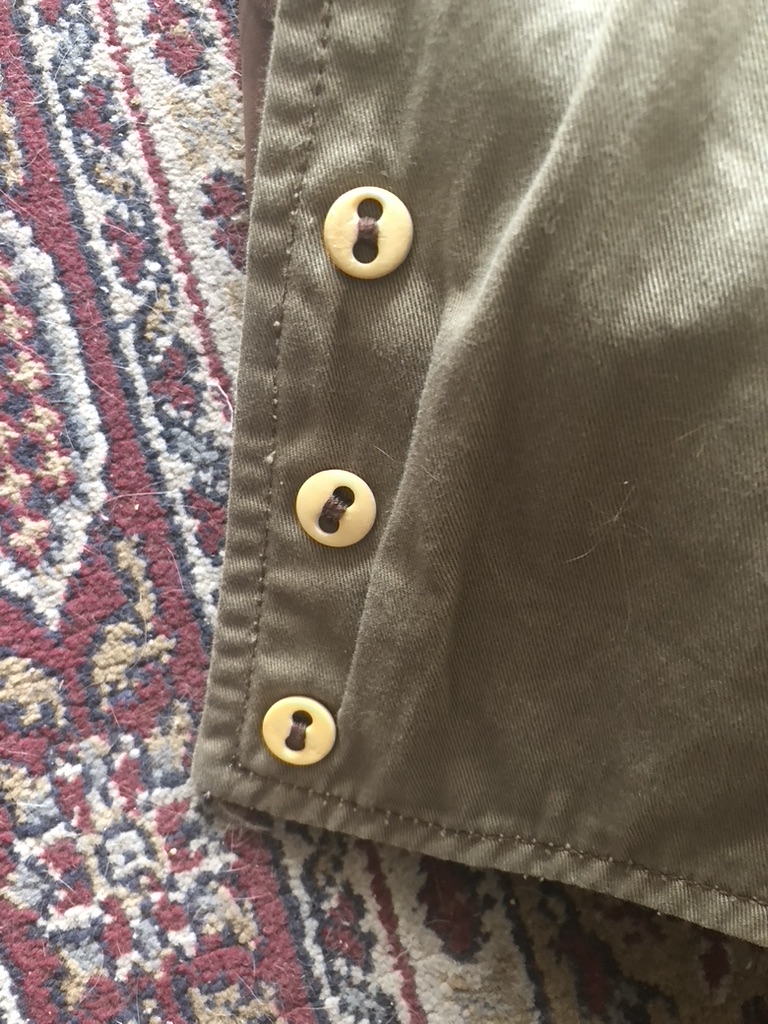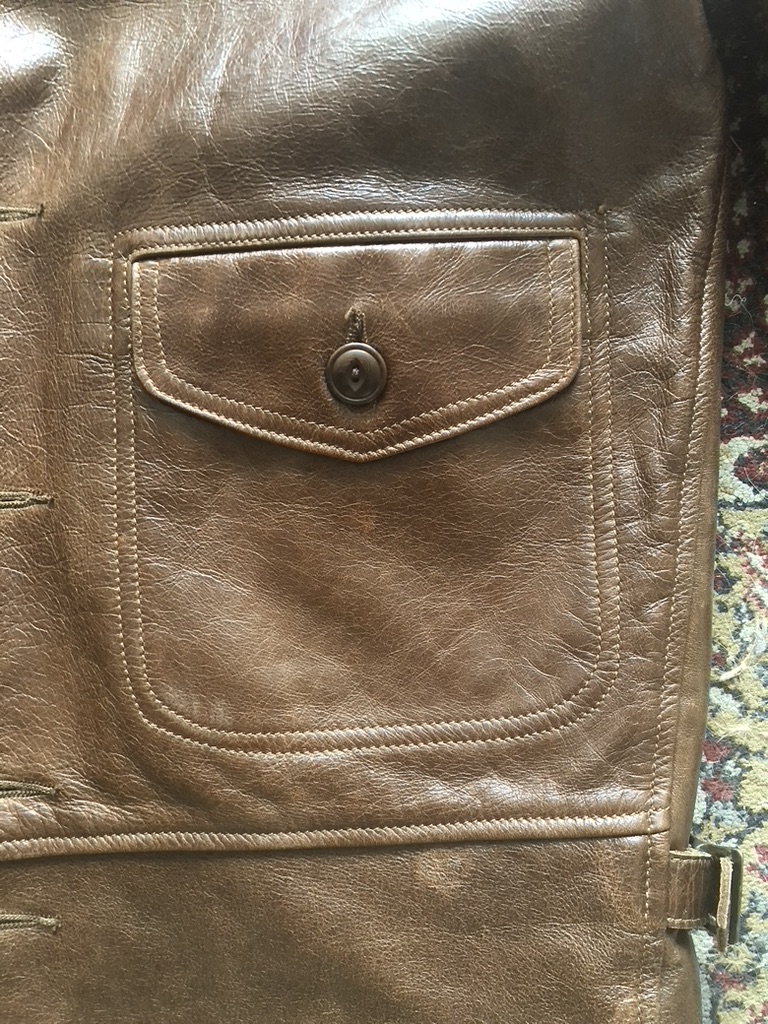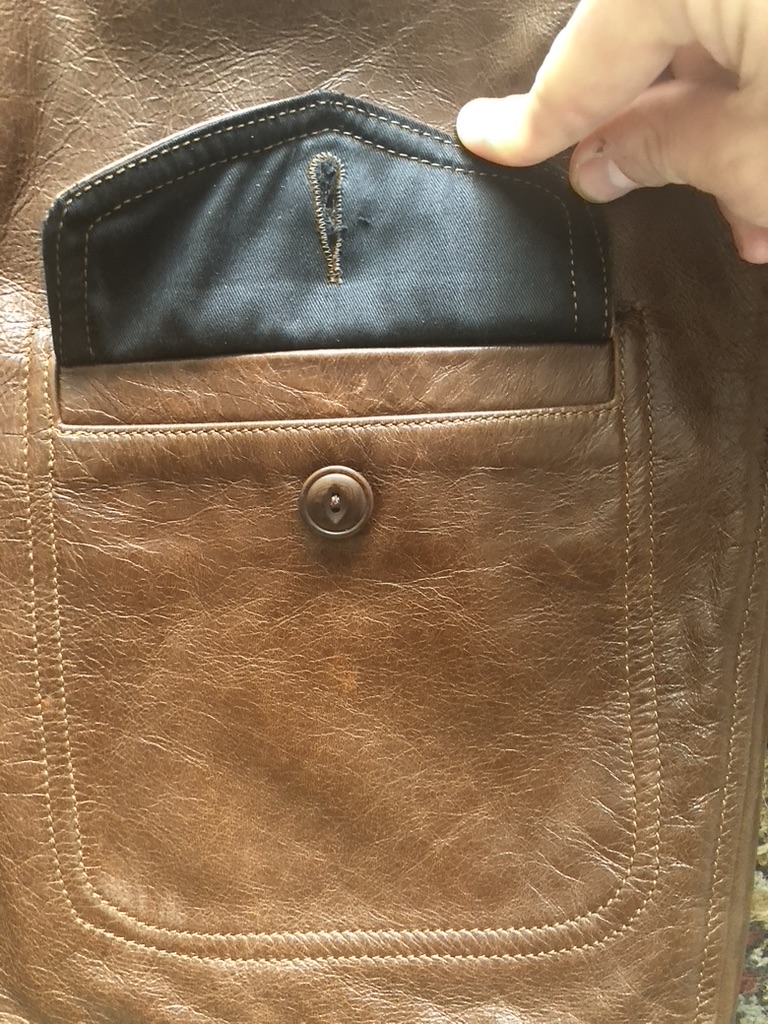 Pockets are made so that the flaps can be tucked in and still look presentable: